Water parks in Lahore are famous for giving people a lot of exciting and fun-grabbing activities. These are fun places where you can enjoy thrilling and exciting water sports along with various activities. People love to visit water parks to spend quality time with their family and friends. You will find these parks great for picnics as they are popular entertainment hubs. 
List of Top 10 Water Parks in Lahore 
In Lahore, there are so many water and amusement parks offering so much joy, fun, and excitement to the visitors. All these parks themed various attractions and thrilling water rides, slides, and water sports activities. Let's explore the Lahore water park list. 
Sozo Water Park 
Sozo Water is a fun place to visit especially during summer. This is one of the best water parks in Lahore Pakistan located on Canal Bank Road. From large water slides to wave pools, swings to exciting water rides, food courts to fun areas, this place is an incredible amusement destination. 
Sozo water park is among the best water parks in Lahore for ladies as a separate place is reserved for them. In this park, safety precautions and factors are involved making it a safe place for children as well as adults. Hence, this is a perfect family water park. 
Starting entry fee for the park is around Rs. 300 
The water park is open for visit between 10am to 5pm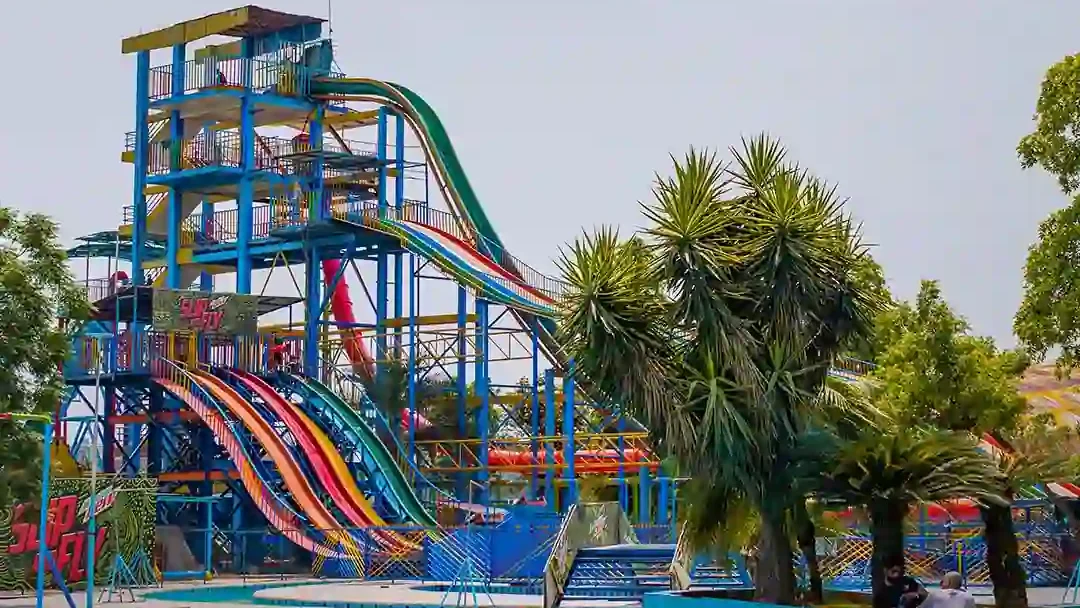 Skyland Water Park 
Located on Main Canal Bank Road, Skyland water park in Lahore is a perfect destination for entertainment enthusiasts. This is one of the most frequently visited water parks at Lahore that is famous for its incredible water entertainment features. You can spend a memorable time here while enjoying a lot of fun-grabbing activities. 
The prominent features of Skyland water park include swings, sky train, kids' corner, Ferris Wheel, water slides, wave's pool, Bhoot Bangla, miraculous rides, and so much more. A great place for family outing. 
Timings for the part are 11am to 6pm
Green Field Holiday Resorts 
Presently, the place goes by the name of Green Field Country Club along Multan Road. Once you drive along this road, resorts, farm houses, and spacious gardens keep on coming. But no one comes close in charisma to the Green Field Country Club. 
The club contains rooms, fields, swimming pools, and tracks. However, the main source of attraction lies in exquisite swimming pools that come along. A great trait of this club is 24/7 access to the pool. You can enjoy solo sessions with your family since every pool is just along the resorts. Private swimming pools here offer jet skis and multiple other activities.  
The resort is open 24/7 for access 
You need to contact helplines for confirming the charges
Royal Palm Golf & Country Club
Lahore holds a luxurious and spacious club in every respect. Royal Palm Golf & Country Club carries a fine cinema, exotic restaurants, spacious parking and golf courses. But the main area of interest for us is the swimming activities on offer. 
First, there is a separate pool for ladies alongside men. Thus, there is no limitation for swimming times like in most places. Moreover, indoor and outdoor pools serve the purpose for people immensely. Jacuzzi and other water activities offer a relaxing and soothing dip. Children can enjoy and learn swimming in dedicated pools. 
Timing is 6am to 12am except for Sundays, when the timing is 10:30am to 12am
Membership is necessary to access swimming pools and golf courses
Rana Resort & Safari Park 
Having multi-activities is not easy inside a space. But neither of these restrictions fit for Rana Resort. It is a great place that is wide but also contains several opportunities for people of all ages. The resort houses a safari park, green and lush fields, and water activities. Water activities though appeal to more people especially during the summers. 
Diverse water activities do not end here and require you to enjoy them to the full. The spacious outside swimming pool is covered with trees throughout. Freshness is the key here like with indoor swimming pools. For children, slides with water sound and feel the best. Round and long water slides are another point of attraction there. 
Resort timings are 9am to 6pm 
Children above 6 and below 12 can enter with a fee of Rs. 100 
Adults have to pay Rs. 250 for entrance 
No charges for senior citizens and children below 6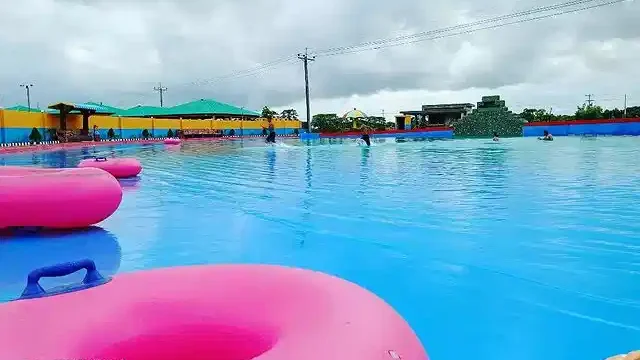 The Oasis Golf & Aqua Resort  
Oasis Golf and Aqua Resort is a premium amusement destination in Lahore offering a lot of recreational activities. Located at Multan Road Lahore, this is a top-notch destination set to offer a remarkable entertainment time to people. 
The place is famous for its state of the art pools, boating options, water sports activities, swings, incredible dining and many other features. Oasis provide an exclusive entertainment ambiance to adults and children. You can spend quality time at this premium amusement destination in Lahore.
12pm to 10pm is the aqua resort timing 
You need to avail the membership to access the swimming pools here
Bhatti Water Park 
Bhatti Water Park is a wonderful and top entertainment hub offering pool and spa activities. Located near Babu Sabu Lahore, this is a top-notch water park Lahore Pakistan, ideal for boys' groups. Here, you can enjoy bachelor parties at best. 
This water park features a lot of fun-grabbing features such as a swimming pool, water rides, water sports, swings, kids play area, and so much more. You can spend a quality and relaxed time here, especially in summer. 
Bhatti Water Park operates between 9am to 10pm
Fun Zone Water Park 
Fun Zone is the best water park in Lahore offering exciting entertainment and adventurous activities. Located on GT Road, Bhatti Chowk Lahore, this place is ideal to spend a memorable time while enjoying a lot of water sports activities. 
The swimming pools, water slides, water rides, water sports, and many other features make it an incredible amusement destination. This family water park offers safe and enjoyable activities for bachelor parties. 
Fun zone Water Park Lahore timing is from 8am to 5pm
Waterland Park 
Located at Sagian Wala Bypass in Lahore, WaterLand Park is one of the best family water parks in Lahore. This is a top-notch amusement hub for boys' groups offering a lot of exciting amenities, features, and activities. You can enjoy bachelor's parties to the maximum here. 
Fine water attractions are available including swimming pools, water slides, swings, water sports, kids play areas, and many more. You can spend a memorable and relaxed time here while surrounded by a lot of fun-grabbing water activities and features. 
The waterpark is open for visit between 6am and 8pm
Entry fees lie in-between Rs. 150 to Rs. 200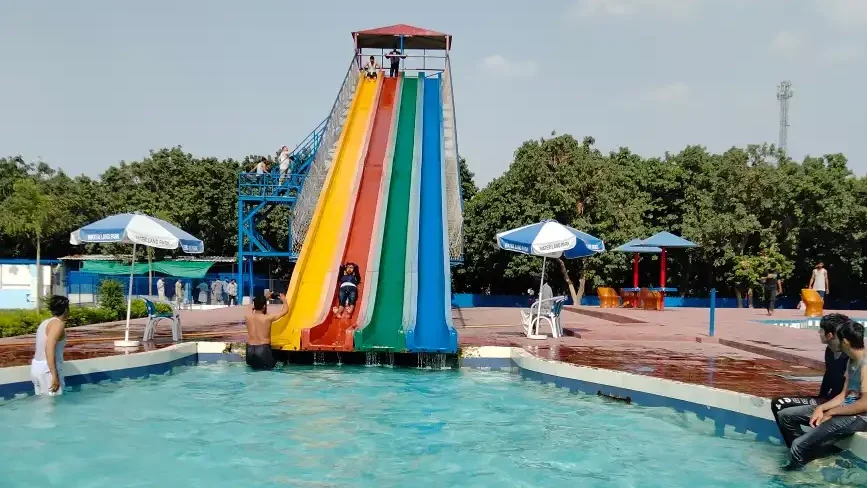 Fun Dunya Theme Park 
Looking for the best water parks in Lahore? Fun Dunya is an incredible option where you can have quality time while enjoying a lot of water activities. Located on Safari Road, Lahore, this place is ideal for families, school trips, and picnics. 
This park features a lot of exciting features including swimming pools, water sports, water slides, rides, swings, zoo, parks, jumping castle, pirate ships, play land areas and so much more. This place is ideal for families, adults, and children. 
Timing commences and ends between 10am to 7pm
Bottom Line
So after reading this, are you excited to go to these best water parks in Lahore? All these parks offer economical tickets, flexible timing, and many entertainment activities. You can spend quality time at these place, However if you are looking for indoor gaming spot for your children in Lahore then Wonder World would be perfect choice.