Kumrat unleashes an incomparable trail of excitement to its visitors. It is one such place to visit in Swat where one can climb up the mighty mountains and take carefree strolls in the rich glades.  Jahaz Banda in Kumrat is famous for its magnificent natural sights and sites such as waterfalls, lakes, hiking trails, and green fields. 
Are you excited to explore such an aesthetically irresistible spot in Pakistan? Let us take you through the undiscovered sensations of Jahaz Banda; An Idyllic Hill Station in Kumrat.
Location Of Jahaz Banda in Kumrat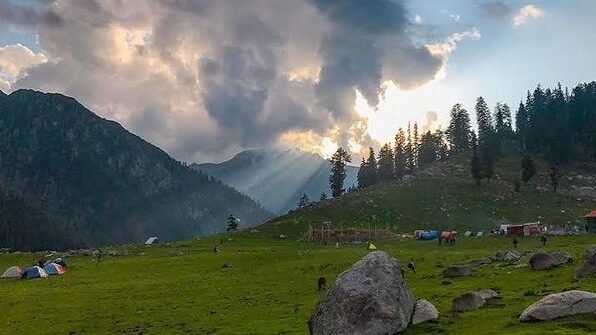 Jahaz Banda is located at an elevation of 3100 meters in the upper localities namely Dir and Kumrat in Khyber Pakhtunkhwa. It requires one to move towards the North from Upper Dir to Darwaza Village and travel further towards Lamoti Village. It is after this journey that you will enter the Jandrai Village to trek towards the dreamy Jahaz Banda meadows. 
Due to being located at such a height, there are no networks except Telenor for communication purposes. But this does not bring down the charm of this scenic site that takes you away from the hustle and bustle and makes you cherish nature.
Why Should You Visit Jahaz Banda?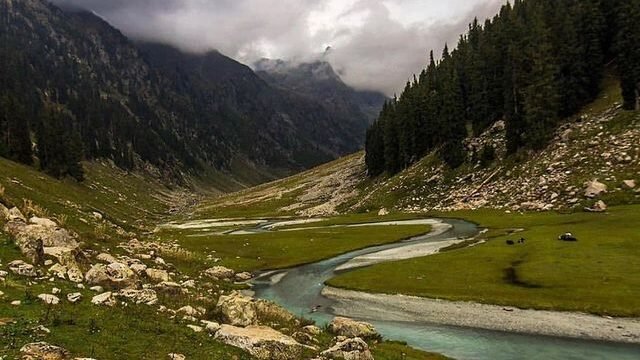 Apart from the picturesque sights, Jahaz Banda has got so much excitement to discover which makes it one of the best tourist spots in Swat. 
Tourists prefer visiting here to enjoy numerous enjoyable activities to sulk in among nature.  One can choose to get involved in anything he might like to explore the place from different panoramic perspectives. 
Enlisted below are some of the things to do in Jahaz Banda.
Trailing in the Meadows
There are many trekking and hiking destinations for travelers visiting Jahaz Banda. Tourists prefer trekking towards Taki Banda while passing through the forest with towering trees and green grassy patches.
Jahaz Banda itself is a place reached through trekking from the other spots in Dir and Kumrat.
Day Trips to the Nearby Localities 
Jahaz Banda is a gateway to multiple tourist destinations perfect for a one-day trip in Swat. You can either choose to visit the gushing rivers or the tranquil lakes. One can undoubtedly have the best time of life in the appreciable green lands while hiking to different destinations.
The waterfalls with fearsome are no lesser than other wonders that will equally amaze you with their awestriking sight.
Boating in the Calm Lakes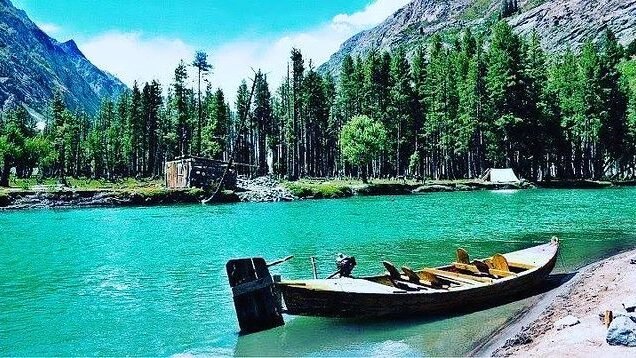 Boating is one of the best things to do while you are in Kumrat. One can easily rent a jeep or trek towards the lakes located near Jahaz Banda for this surreal experience.
Katora Lakefront as a matter of fact is considered the best boating site. 
Set Up A Camp and Have A Bonfire Night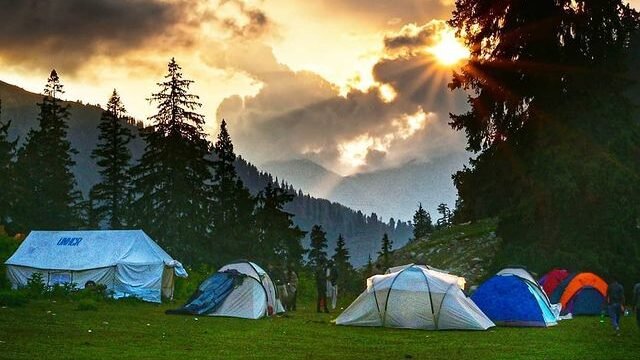 Most people visiting the meadows in northern areas of Pakistan prefer camping. At a place like Jahaz Banda where there are lodges and local food stalls only, camping proves to be the best option for a stay.
Tourists can set up their camps by the lakes, waterfalls, or in the meadows and can have a lively bonfire underneath the starry sky. 
Horseback Riding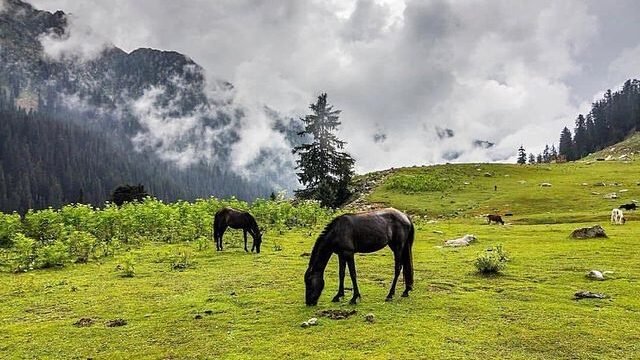 At times it gets challenging to go on with the journeying onto the trips where vehicles are disconnected. During these circumstances, local people generally act as the hero with the horses that travelers can lease to arrive at their destinations. 
Horseback riding in Jahaz Banda likewise supplements your excursion to nature and can also be a decent experience to encounter.
How To Get To Jahaz Banda?
You can reach Jahaz Banda via 3 routes from any city in Pakistan after traveling to Khyber Pakhtunkhwa. Visitors can use public transport, their own conveyance to reach their destination.
However, it is safer to use local jeeps or trekking as a means of journeying toward Jahaz Banda because of the narrow and bumpy pathways leading to it. 
Dir to Jahaz Banda Route
Travelers choosing to start their journey to Dir have to first reach Thal to proceed. The distance from Thal to Taki Banda is 16 kilometers that can be covered in a 4-wheeler jeep or bike.
Since Taki Banda is the last stop for vehicles hence one needs to hike towards Jahaz Banda for 3 hours to complete the journey.
Mardan To Jahaz Banda Route
The route from Mardan to Jahaz Banda is more suitable because of its easy-to-access transport facility. After covering a distance of Mardan to Thal distance of 6 hours and 47 minutes through the Dera Ismail Khan motorway you will arrive at Thal.
From this onward you can travel to choose to start moving towards Jahaz Banda by trekking or horseback riding. 
Tourist Attractions in Jahaz Banda
Taki Banda
It takes a 3-hour trek from Jahaz Banda to reach Taki Banda. The beauty and serenity of the surroundings make this trekking worthwhile. 
Taki Banda presents an awfully attractive view to catch sight of. The pine trees and grassy hills frame the entire place beautifully enough to add a ravishing backdrop to your photographs. 
Jahaz Banda Waterfall
A mesmerizing cascade falls down freely and converts into mist midway. Jahaz Banda Waterfall is visited by many tourists each year and is one of the most beautiful places in Kumrat. The beauty this waterfall is encircled by is an additional element to regale the tourists.
Jahaz Banda waterfall located in the Jaz Banda meadows has accommodations like local food stalls and tuck shops for food and refreshments. 
Katora Lake
Katora Lake (Jaz Dand)  is a bowl-shaped alpine glacial lake near Jahaz Banda. Due to being immensely alluring, this lake is visited by thousands of adventure-seeking hikers each year. The trek to this lake uncovers a trail of blossoms, alpine trees, and free-falling cascades.
Katora lake presents a scenic sight to its visitors by reflecting the beauty of its surroundings in its clear water. 
Ushirai Dara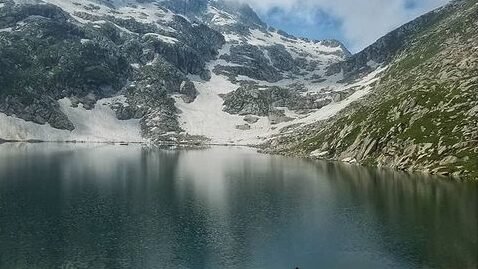 Ushirai Dara or Usherai is famous for being home to enthralling sites one of which is the renowned Saidgai Lake. The place can be visited via a jeep from Darora in Upper Dir.
Adventure lovers cherish this place for an abundance of hiking trails that could take one to the nearby hills and mountains.
Laram Top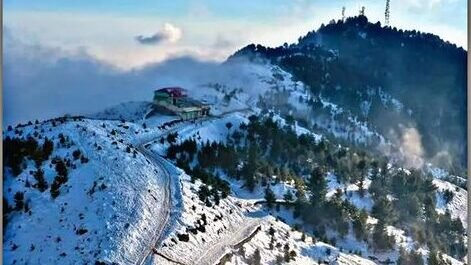 Laram Top otherwise known as Laram Sar is the highest peak located at an elevation of 7345 feet in the Lower Dir region of KPK. It is also famous by the name of "Radar" due to the large number of telecommunication radars installed here.
This hill station has undoubtedly gained fame among tourists that visit here from Chakdara. 
Best Time To Visit Jahaz Banda in Swat
The best time to visit Jahaz Banda is from June till September when one can see greenery all around and flower beds in the meadows.
However, people also love to experience the winter side of this place so they visit here from October to May when Jahaz Banda is entirely blanketed by snow.
Places to Stay in Jahaz Banda 
Ever dreamed of staying at a place underneath the blue sky that gets covered with stars at night? Jahaz Banda is exactly that sort of a place in the Mini Switzerland of Pakistan.
Nemophilists and other tourists prefer to reside in the camps but Jahaz Banda also has some lodges to facilitate its admirers. However, there are no proper accommodations available in terms of electricity and telephone networks. 
Jahaz Banda Alpine Rest House
Jahaz Banda Apline Rest House is an affordable and well-maintained cottage where one stays. It is at a convenient location for those hiking toward Katora Lake.
With all the adequate accommodations, Jahaz Banda Alpine Rest House is also preferred for the peaceful environment and the beauty it is surrounded by.
Jehaz Inter-Continental Hotel
A locally established hotel located up at the hillside with all the basic facilities. The hotel has 12 rooms with all the amenities and highly ensured hygiene. Jehaz Inter-Continental Hotel has electricity, and basic food facilities available along with security.
Like many other staying options in Jahaz Banda, one can also have an enthralling experience of sightseeing from this hotel too while having a comfy stay.
Let's Pack the Bags!
Pakistan is a country full of places for international and national tourists. The Northern Areas of Pakistan are the major tourist attractions. Away from the worldly chaos and far from the everyday hectic life a few days of relaxation awaits the ones who seek comfort in the healing nature.
Thank you for reading this guide on Jahaz Banda; An Idyllic Hill Station in Kumrat to get to know about more wonderful places in Swat visit our article on Shahi Bagh.