Are you looking for an amazing Pakistani food experience in Islamabad? Look no further than Monal Islamabad! This restaurant is one of the most famous in Islamabad, and for a good reason. It is known for its scenic location, luxurious dining, and excellent food.
No doubt there are many other renowned places for buffet in Islamabad but Monal offers breathtaking views of the surrounding hills and valley and provides a perfect setting to spend quality time with loved ones. 
As the first Pakistani to receive the Pride of Performance award for 'entrepreneurship,' Luqman Ali Afzal owns the Monal Restaurants in Lahore and Islamabad.
The restaurant also offers a wide variety of traditional Pakistani dishes and a variety of international cuisine. Whatever your appetite, Monal is sure to please. 
Read out the following Islamabad Monal restaurant review, and I will make sure you'll not regret visiting this place.
Monal Islamabad Location
Pakistan is renowned for its breathtakingly beautiful landscapes and stunning natural scenery. Islamabad, the capital city, is no different, and what better place to enjoy those views than from Monal.
it is the one of restaurants in Islamabad that boasts some of the best views in the city. Monal Islamabad is located at 9km Pir Sohawa Road, a scenic spot about 30 minutes drive from the city center.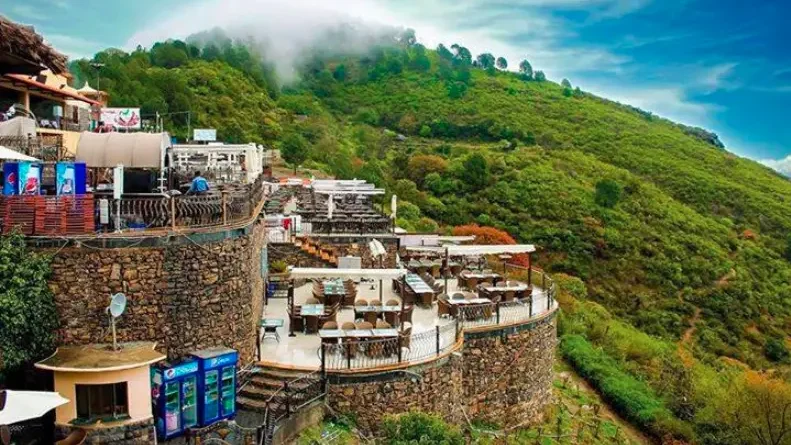 Islamabad Monal restaurant offers stunning views of the Margalla Hills and the surrounding countryside. Pakistan has some most amazing sites to visit and this is one of them. It's the perfect place to enjoy a meal while taking in the breathtaking scenery. The restaurant is also close to many popular attractions, such as the Pakistan Monument, Faisal Mosque, and Lok Virsa Museum. 
What to Expect? 
The Perfect Ambiance at Monal
The first thing you'll notice when walking into Monal is the impressive interior design. The restaurant is designed to give off a rustic vibe, with dark wood furnishings and stone walls. There's also an outdoor seating area perfect for enjoying the Islamabad weather. You'll notice the delicious smell of the food. 
Monal specializes in Pakistani and international, and the Monal Islamabad menu features a great assortment of meat and vegetarian dishes. The staff are also very friendly and accommodating, making Monal's dining a truly enjoyable experience.
Monal's Exquisite Cuisine
Islamabad monal lunch and dinner Cuisines include:
 Barbecue
Chinese
French
Italian
Lebanese
Thai
Pakistani
Afghani
(My Experience)
I tried a variety of dishes during my visit to Monal, and I was not disappointed. The first dish I tried was the Golden Grill and Chicken Tikka Masala, which was cooked to perfection. The chicken was tender and flavorful, and the masala sauce was just the right amount of spicy.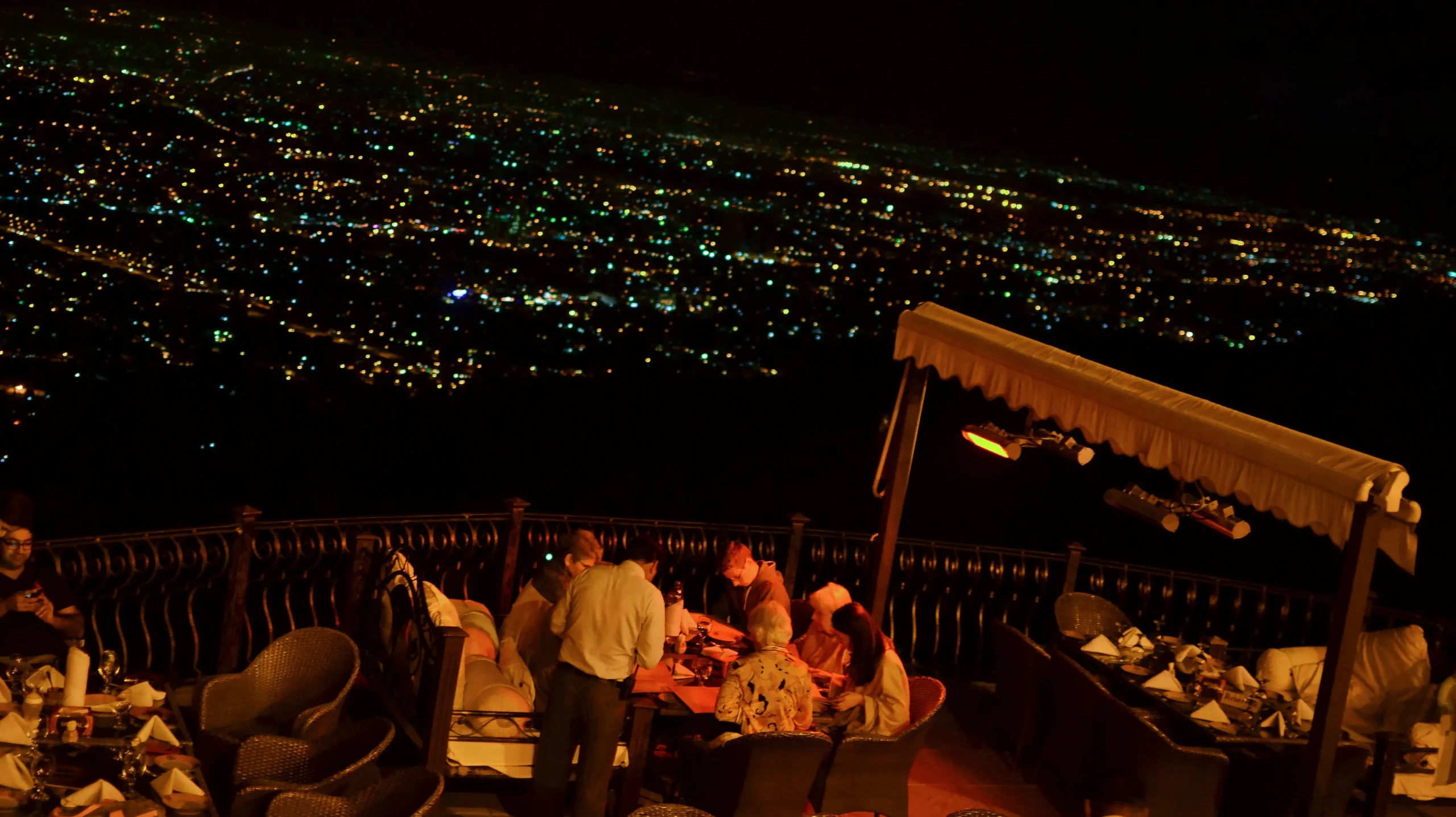 I also tried the Mutton Rogan Josh, which was another excellent dish. The mutton was melt-in-your-mouth tender, and the gravy was rich and flavorful. I also had the chance to try the Chicken Biryani, which was possibly the best biryani I've ever had. Rice was cooked perfectly, and the chicken was flavorful and tender.
I would highly recommend trying all of these dishes if you visit Monal. If you intend to get your hands on Chinese or continental food lovers, then no worries, they have ample to offer in these categories as well. Their platters are also a must-try.
Check out the latest Pricing and Menu.
Monal Islamabad Sehri Buffet
Here comes a great chance for all the prestigious customers of the Monal. They offer Live sehri Bazar from 10:30 PM to 3:45 AM. If you go for the Monal Islamabad sehri buffet, then spend just RS 1395 plus Tax and enjoy sehri. Monal Islamabad sehri menu is vast and delectable enough.
Monal Islamabad Iftar Buffet
You can also dig into monal Islamabad iftar buffer for RS 2095 plus Tax only, and it is quite a value for money. They also offer Iftar Bazar and Pakistani and Continental iftar Buffet dinner. So, check out the Monal Islamabad iftar menu to make up your mind for your next iftar here.
Awe-Inspiring Views 
The Monal valley is a haven for nature lovers and birdwatchers. The forest floor is lush with ferns, mosses, and wildflowers. Its tranquility is enhanced by a small stream running through the valley. The forest is home to many species of birds, including the rare Monal pheasant. 
Monal offers luxurious dining with dramatic views and unforgettable sunsets. The restaurant is situated on the top of a hill, providing an unobstructed view of the cityscape below. The outdoor seating area is particularly popular, as it allows diners to enjoy the fresh air and stunning views.
Courtesies and Amenities
The Monal Islamabad is a unique restaurant that offers a variety of services and amenities. There are five live kitchens at The Monal in addition to its main kitchens, and this allows customers to watch as well-trained chefs prepare their food.
Moreover, The waitstaff is always happy to help with any questions you have about the menu, and they're quick to bring your food and drinks to your table. The Monal also has a state-of-the-art Conference Hall that can accommodate more than 100 people.
This makes it an ideal place for corporate events. The restaurant also offers live music every evening, and special musical events are held on festive occasions.
Ghazal Nights are a particularly memorable experience for those who attend them, and you can always rely on them for breakfast, delivery, and reservations. Finally, The Monal also has a souvenir shop where customers can purchase traditional jewelry and handicrafts.
The Hike Leads to Good Food and Views
Hiking is a perfect way to get some exercise and enjoy the outdoors. There are plenty of hiking trails in Islamabad. Trial 2 and Trial 5 lead to MonalIf you're looking for a challenge, you can try hiking to Monal. It's a bit of a climb, but the views from the top are worth it.
Alfresco Dining Type
Monal Islamabad is an alfresco dining restaurant which is located in the Margalla Hills, Islamabad. The main specialty of Monal is its location and the view it offers to customers. The restaurant has a lot of open space with a seating capacity of around 1000 people.
The Mughal era inspires the design and architecture of Monal. The exteriors and interiors of Monal are very beautiful and give a very royal look to the customers.
The 7 Terraces
There are seven terraces at Monal A, B, C, D, E, F, G, I, and J. They all overlook the valley and hamlet below, providing stunning views of Saidpur Village and Islamabad beyond. Each terrace has its own unique theme, so there's something to suit every taste.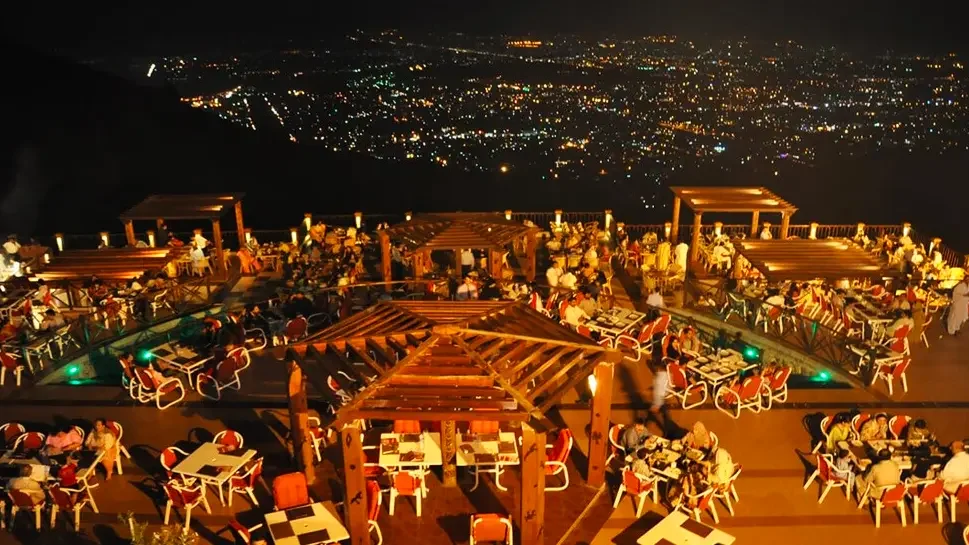 There's a general terrace, a terrace for families, and a balcony for those who want to enjoy the view in peace. The dining hall has been designed with a wall of glass so you can make the most of Monal's natural surroundings.
Monal Islamabad Timing & Contact 
Monday: 1PM- 1AM
Tuesday: 1PM- 1AM
Wednesday: 1PM- 1AM
Thursday: 1PM- 1AM
Friday: 1PM- 1AM
Saturday: 1PM- 1AM
Sunday: 1PM- 1AM
They began serving HiTea Platters at 3 PM and continued till 7 PM.
Monal Islamabad Contact Number: +92-51-2898044, 55,
Other: 0301-8433359, 0336-8433358, 0336-8433359
Official Website: Monal.themonal.com
Final Verdict
Monal Islamabad is a great choice for those looking for a fine dining experience with a view. The restaurant offers a variety of food options, as well as live music and special events. The health and safety measures they take are also reassuring.
You can also check the customer reviews on their Monal Official Facebook Page. Overall, If you're looking for a memorable dining experience, Monal Islamabad is a perfect choice.