Lahore is famous for its hospitality, but besides the incredibly nice people, the biggest highlight of this city is food. And when it comes to food, no one can beat Lahoris for spices. But the best thing here is street food, and no restaurant can match the authentic taste of these dishes.
Incredible street food can be found throughout this bustling city. You can stay there for months and still barely scratch the surface. Between the food, the people, and the stories, let us say you will be in heaven. Here we compiled a list of Best street food places in Lahore you should definitely try!
Best Samosa Corner
If you're looking for delicious samosa cholay, there's no better place than this, because they can give you exactly what your taste buds want. Their deep fried samosa when combined with cholay gives a delicious roller coaster ride.
Imagine a hot potato samosa, with chutney, chickpeas, sweet yogurt, and other condiments. It looks delicious, right? Must try Best Samosa Corner, whenever you visit Lahore.
Location
Ghalib Market, Gulberg III, Lahore, Pakistan.
Baba Jee Kulfi Walay
Bab Jee Kulfi walay is a famous falooda shop in Lahore. Established in 1960, they serve the best Kulfi and Falooda. Frozen dairy sweet with plenty of condensed milk and transparent vermicelli, perfectly balance the sweetness.
If you're in Lahore, don't forget to enjoy Kulfi falooda, one of the most famous street food places in Lahore serving desserts, and you'll forget the pancakes and waffles.
Location
Ferozepur Road, Muslim Town Fazila Colony, Lahore, Pakistan.
Nafees Dahi Bhallay
Dahi Bhallay from Nafees is cold, fresh with crunchy paapri, and sweet chutney. A pinch of Chat Masala is also added for flavor.
They serve this appetizing dish with sliced onions and tomatoes for a colourful look. The best dahi bhallay you ever taste, at a very affordable price. They also offer fruit chaat, cream chaat, and aloo chanay.
Location
Model Town, Lahore, Pakistan.
Amritsari Hareesa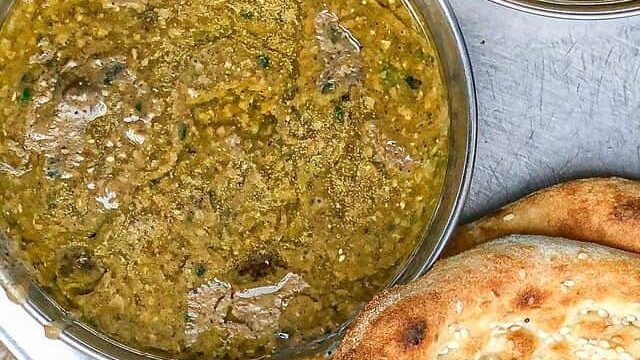 Hareesa is another example of popular street food in Lahore. It is made from wheat flour and meat, and seasoned with spices and has chewy texture like porridge.
Amritsari Hareesa has been selling delicious hareesa to local and foreign travellers in Lahore. This is definitely one of the best restaurants to try hareesa. It's not fair to compare it with haleem, but the two dishes look similar.
Location
Nisbat Road, Anarkali Bazaar Gawalmandi, Lahore, Pakistan.
Kashmiri Daal Chawal
Daal chawal captures the essence of Lahore's food culture. A plate of Kashmiri Daal chawal garnished with fresh coriander, and tarka of exotic spices is probably the one of best dishes. All of their ingredients are used in perfect balance to turn into something you'll remember for a lifetime.
If you ever missed ami's daal chawal, head to this place and enjoy a plate of their delicious daal chawal with pickle in very reasonable price.
Location
Abbot Road, Lakshmi Chowk, Lahore, Pakistan.
Halwa Puri from Taj Mahal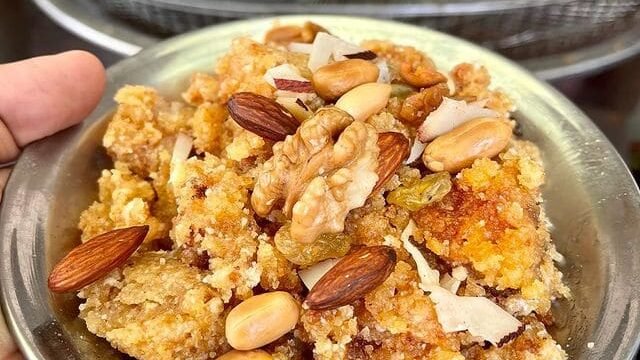 Lahore breakfast's staple halwa puri may not be healthiest way to start Sunday or any other day of the week, but that shouldn't stop you from indulging in this delicacy from time to time. You can get it from anywhere but the Halwa puri served at Taj Mehal will become your favourite, once you try them! They served suji halwa with khoya in it, garnished with dry fruits and crispy puris.
The best thing about Taj Mahal is that, they have plenty of other options for breakfast. The place is in busy area, but the fresh and unique flavors are well worth it!
Location
Near Ali Park, Fort Road, Shah8 Mohalla Walled city of Lahore, Pakistan.
Kozi Haleem
Very economical and very tasty Kozi Haleem is one of the leading street food places in Lahore. It is loved by everyone for its original taste and quality.
With great hospitality, they offer high quality haleem made with chicken and lean meat and serve with lemons, onions, and masalas. Kozi Haleem's prices are pocket-friendly, costs Rs.60 per plate.
Location
Al Mashor Lakshmi Chowk McLeod Rd, Royal Park Lahore, Pakistan
Saeen Shahi Kabab
Saeen Shahi Kabab serves very tasty seekh kababs with tender meat and spices that only they know. They are famous for their amazing taste and quality at reasonable rates. Apart from it, they also offer many traditional and delightful dishes.
Saen shahi has been consistently serving its most delicious seekh kababs from decades. Honestly, these kababs are worth making a plan to visit Mochi Gate.
Location
Mochi Gate, Walled City of Lahore, Pakistan.
Shafi Tikka Shop
Shafi Tikka Shop is one of the best street food places in Lahore that serves the most delicious barbecue at a very reasonable price. They are offering chicken pieces, chicken kabab, beef kabab and much more but their speciality is special BBQ.
They serve marinated beef kabab with khoya and other secret spices. This khoya add flavor and tenderness to tikkas, and spices complement beef and khoya well.
Location
Sarwar Road, Bazaz Mohalla, Lahore, Pakistan.
Daas Kulcha behind Khalifa Bakery
Daas kulcha is a special kind of kulcha made by few bakers. This kulcha is soft and moist from inside out, and this Kashmiri breakfast is hard to find in the city, but you can find it near Khalifa's bakery at Mochi gate.
Aloo tiki and channay served with this kulcha turn into real Lahori nashta. Their reasonable rates, make it one of the highly affordable street food places in Lahore.
Location
Chowk Nawab Sahib, Inside Mochi Gate, Lahore, Pakistan.
Chaman Ice cream
Chaman will always continue to whip up one of the best desi ice creams in town. It has long been known for its amazing ice creams in a variety of flavors.
All deserts aside, the mango pistachio and almond ice cream is best, that a regular customer shamelessly asks for another bowl of it. Whenever you visit Lahore, be sure to visit Chaman, and try their ice cream especially on winter evenings.
Location
Beadon Road, Garhi Shahu, Lahore, Pakistan.
Taka Tak from Café Riaz
Taka Tak, also known as Kata kat, is a dish specifically associated with Lahore. It is a spicy pan-fried dish and this distinctive name comes from the sound the pan makes during the cooking process.
Cafe Riaz's Taka Tak contains spices that enhance the taste better, and contains the traditional parts like kidney, brain, liver etc. But if you're not a fan of traditional brain and kidney dish, you can ask the chef to use anything from lamb to minced beef.
Location
Mini Market, Samanabad Town, Lahore, Pakistan.
Butt Karahi
Butt Karahi is one of the Lahore's oldest restaurants serving the most exotic cuisines. Their specialty is desi ghee and tenderness of the meat. First, you have to choose the meat you want to eat, after that it takes 30 minutes to cook to its best taste.
If you prefer chicken over other meat, try Butt Karahi and don't be fooled by one of the many doppelgangers with similar names around. Considered the most desi food, this dish will blow your mind.
Location
Gita Bhavan Building, Lakshmi Chowk, Royal Park, Lahore, Pakistan.
Rangila Burger
Rangila burger offers a variety of dishes, the most famous of which is their Anda shami burger. They provide best street foods with exciting atmosphere.
With the shami, perfectly blend chicken, daal, spices and the fried egg adds a delicious flavor to burger, making Rangila burger, a must-see street food spot in Lahore.
Location
Mall Road, Mozang Chungi, Lahore, Pakistan.
Grato Jalebi
Grato Jalebi has nationwide network, and serve one of the best desi desserts in Lahore. Their jalebi is thicker than a normal one and easily find in Lahore or Islamabad.
The Lahore branch serves samosa, pakora, and namak paray but Jalebi is the most delicious. The sugar syrup and amazing recipe makes it everyone's favourite. Iftari and tea  is incomplete without Grato Jalebi.
Location
Allah hu Chowk, Block A Phase 1 Johar Town, Lahore, Pakistan.
Doodh Jalebi from Gawalmandi
If you have never had crispy sweet jalebi dipped in warm milk, you won't know what you're missing out on. Gawalmandi serves Doodh jalebi, a very traditional Lahori food.
After eating this you will be wonder why you ate Jalebis without milk. For an authentic version of this famous dessert, visit Gawalmandi for a mouth-watering experience.
Location
Railway Road, Gawalmandi, Lahore, Pakistan.
Haji Sahib Nihari
Nihari is popular everywhere, several restaurants in Lahore claim to serve good nihari to their customer, but the best is served at Haji Sahib nihari.
Apart from nihari, they are also famous for providing delicious Taftan, that everyone loves. It is a sweet bread, similar to Sheermal.
Location
Jail Road, Jubilee Town, Lahore, Pakistan.
Yousaf Falooda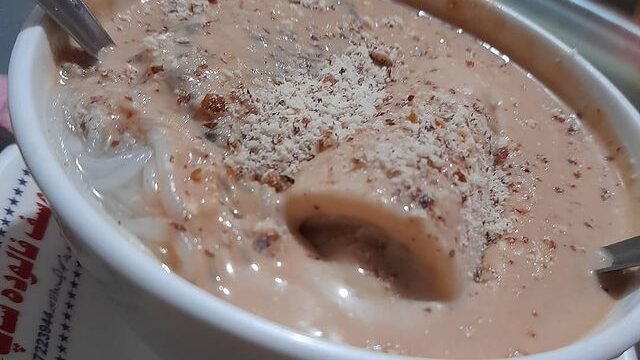 Yousaf Falooda is best food street point that offers you Rabri and Falooda. Rabri is sweetened condensed milk-based desert that Lahori's love.
While you are craving for Hyderabadi Rabri, Yousaf Falooda offers you mouth-watering dessert with same taste. It is one of the best street food places in Lahore that serves desserts.
Location
Jail Road, Old Anarkali, Lahore, Pakistan.
Feeqa Lassi Wala
Every shop has a unique recipe for this traditional drink, but Feeqa lassi is definitely one of the favourite street food places in Lahore serving delicious lassi with butter and khoya.
The best thing about lassi, which is also popular among tourists, is that you can get it at any time of the day. A must try drink when you're in the town.
Location
Railway Road, Gawalmandi, Lahore, Pakistan.
Khan Baba Restaurant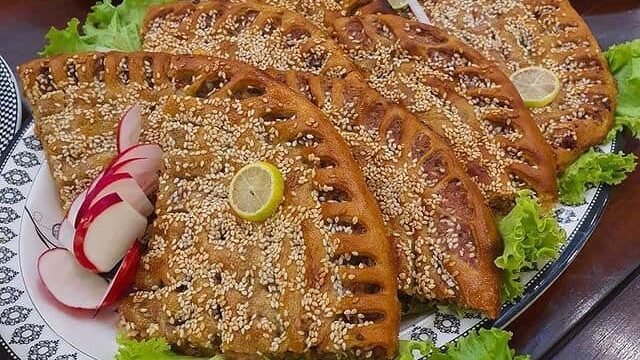 Khan Baba is one of the best when it comes to desi food. Their lamb chops, qeema naan and korma are show stealers. If you like naan stuffed with qeema, must try them. They provide the best service and very accommodating, and their staff is well trained.
Although, their food is bit expensive than most other restaurants of Lahore, but delicious and worth every penny. A big yes to this one of the amazing street food places in Lahore!
Location
Lower Mall, Niaz View Sanda, Lahore, Pakistan.
MashAllah Paratha
If you haven't tried it, still you've probably heard of Lahore's MashAllah Paratha. They make the most delicious paratha, served with anda pyaz, the combination is irresistible.
Whether you live in Lahore or a visitor, you should taste MashAllah Paratha. They are simply delicious and you will never forget the unique flavor they bring to your taste buds. They offer both outdoor and indoor seating as well.
Location
Jail Road, Jubilee Town, Lahore, Pakistan.
Sabir Saji House
Saji is traditionally a Balochi dish, but has become an integral part of Lahore's culinary culture. Fried chicken with kabuli rice is definitely an appetizing combination. Only real Lahoris can tell you that there is no better place in city other than Sabir Saji House.
If you plan to dine with friends or family, Saji is the perfect dish to order. It consists of whole lamb or chicken, mostly salted.
Location
Umar Block, Allama Iqbal Town, Lahore, Pakistan.
Dhaka Bhaiya Biryani
Dhaka Bhaiya Biryani serves variety of other dishes but their biryani is different from the rest.
Biryani is definitely Pakistan's national dish but when it comes to Lahore , Dhakaa Bhaiya's finger- licking biryani is a must try food for everyone.
Location
 Allama Iqbal Road, Garhi Shahu, Lahore, Pakistan.
Lahore Broast
Juicy, tender and flavorful, Lahore broast chicken with a crunchy crust is one of the best street foods. A little bit of this will take you to heaven.
They offer warm and welcoming environment 24 hours a day, really a comfortable experience to pamper yourself, and stands out in the list of one of the phenomenal street food places in Lahore.
Location
Township Block 10 Sector B1, Lahore, Pakistan
Arif Chatkhara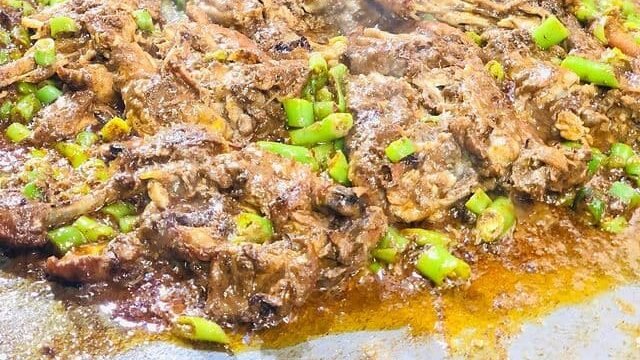 Arif Chatkhara is known for its Chatkharadar desi cuisine in Lahore. The restaurant has retained its unique taste for many years.
Arif Chatkhara has a wide range of specialties, and when you want to order some delicious food, you shouldn't miss their Tawa chicken dish, and it is cooked right before your eyes. Whether you are visiting with family or friends, they offer cozy seating to enjoy delicious meal.
Location
Taxali Gate Road, Shahi Mohalla, Walled city of Lahore, Pakistan.
Gol Gappay, Lawrence Road
You will find wanderers selling their gol gappas all over the city of Lahore. But on Lawrence road, you'll find the biggest set-up for tastiest gol- gappas.
Their spicy water and delicious gol gappas attract true street food lovers. This cart is known as one of the popular street food places in Lahore.
Location
Lawrence Road, Lahore, Pakistan.
Bhayya Kabab
Bhayya's Kabab is one of the most popular seekh kababs in Lahore. They have top quality beef kabab, and has unique taste. They offer this dish with nan or paratha and imli sauce.
Surrounded by many imitations, if you can find the original one, then you will definitely enjoy the most delicious kababs of one of the leading street food places in Lahore.
Location
Block D Model Town, Lahore, Pakistan.
Coffeety
Coffeety serves delicious coffee and tea. But their coffee is famous across the city.
This nerve-waking and delicious drink is every coffee lover's favourite. Give a try to coffeety and we guarantee you will come again to this one of the finest street food places in Lahore.
Location
Mian Mehmood Ali Kasoori Road, Gulberg III, Lahore, Pakistan.
Ahmed Burger
Ahmed's Burger is especially famous for its zinger. They serve chicken burgers, zinger, French fries, rolls and drinks so you can have a full meal. They are very famous in city for their taste and price.
Other menu items are also best to try, but their delicious zinger with crispy, juicy chicken will be remembered for a lifetime.
Location
Mian Bazar Sham Nagar, Chauburji, Lahore, Pakistan.
Conclusion
Street food is a prominent feature of Lahore that attracts foreigners. Our list of Best Street Food Points In Lahore You Should Definitely Try, is enough to satisfy your cravings. These dining options are available year-round and can be enjoyed anytime with friends and family.