Chinese foods are abundantly yearned for by the masses. New Lahore has an assortment of alternatives to fulfill your yearnings for Chinese Food. Many top-rated restaurants are presenting delish Chinese food to delve into. They have conventional Chinese food as well as different assortments of food including Thai to appreciate.
Shortlisted underneath are those that one should check out to get the best Chinese in one of these 25 best Chinese restaurants in Lahore. 
The Wok 
The Wok is one of the most hyped-up Chinese diners in the town. There are many branches one could come across in this restaurant with a serene ambiance and alluring yellow-colored dim lighting.
They offer their customers a versatile menu including basic or superior starters, select your option or meal, basic or superior entrees, Noodle specialties, Pan Asian Dishes, and kids' meals.
Mei Kong
You could always visit any branch of Mei Kong restaurants as they are famous for serving a wide variety not just Chinese, but specialties of other cuisines too. All of their subdivisions have got spacious and comfortable dining environments. It has a lot of scrumptious items to offer including steaks, rice dishes, BBQ, Pakistani, Thai, Italian, appetizers, soups, salads, and delish desserts.
Mei Kong is one of the Chinese restaurant that offers birthday party celebration in Lahore.
Xiwang
Located on college road in Allama Iqbal Town, a brownstone building from the outside with an airconditioned, and relaxing environment inside. Xiwang offers lunch, hi-tea, and dinner buffets as well as special packages for private events. However, its Ala Carte menu also has a collection of appetizing options to satiate one's craving.
You can enjoy here Chinese, Thai, Continental, and Pakistani cuisines with many other specialties too including a separate meal option for kids as well. 
YUM Chinese & Thai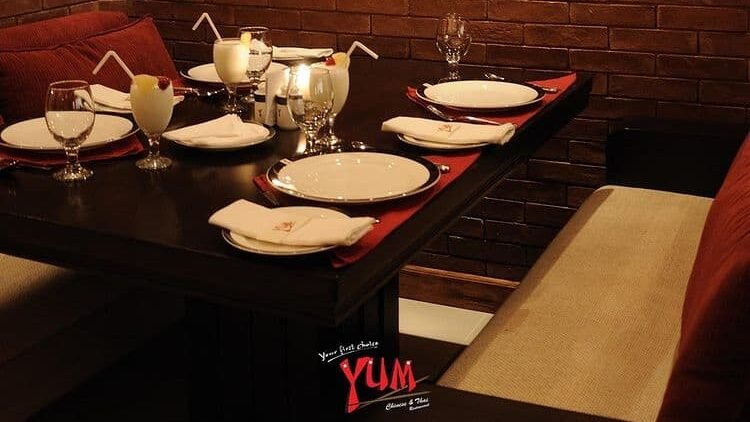 YUM is serving a great deal of Chinese and Thai food. It is located at two well-known locations in Lahore namely DHA and Gulberg. They have a cozy traditional yet modern ambiance making it the best Chinese restaurant in Lahore that most people enjoy while dining here.
The menu itself has got multiple mouthwatering options from both Chinese and Thai cuisines starting from savory starters to main meals one could choose to have from poultry, beef, duck, seafood, and vegetable categories. Yum also offers plenty of salads, soups, noodles, and beverages.
P.F Chang's 
An overwhelmingly luxurious restaurant located in Gulberg, where orders are prepared fresh and served hot. Here at P.F Chang's one could get a wide variety of Chinese dishes offered by this restaurant including seafood, dumplings, desserts, rice, gravies, and many more tempting items.
A lot of healthy food options are also available at P.F Chang's that are gluten-free.
Dynasty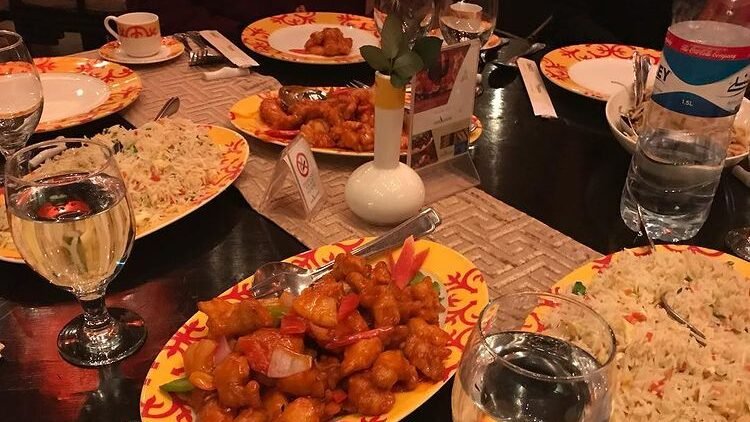 With a seating capacity of 95 persons and a private dining area for 12, Dynasty serves stupendous food at Avari Hotel in Lahore. It has got Asian style interior and a wide range of Szechuan dishes to make you feel like dining in China itself.
Dynasty is one of the top-notch Chinese restaurants in Lahore with veg and non-veg ala carte menu. The service itself is worth appreciating and they could serve you anything from a hot bowl of soup to tantalizing noodles. From appealing appetizers to the Chef's special dish everything they serve makes them one of the best places to eat in Lahore.
The Rice Bowl 
Another authentic Chinese food option you could find at different locations in Lahore. The Rice Bowl has a minimalistic vibe with a monochromic color scheme which creates a sober and serene atmosphere for the diners.
They offer an ala carte menu with several categories served right fresh from the stove to the customer. Their menu includes starters, noodles, soups, rice, chicken, beef, and sea entrees.  
Sichuan Chinese Restaurant
Sichuan Chinese restaurant is situated in Johar Town, Lahore. It is an amazing place to experience real Chinese cuisine. Its sitting area is very spacious and the most important thing is that all Chinese dishes are available which are freshly cooked by their expert cooks.
Customers of Sichuan can take advantage of its fast delivery service as well. Overall, it's a good family Chinese restaurant in Lahore with every facility.
Mandarin Kitchen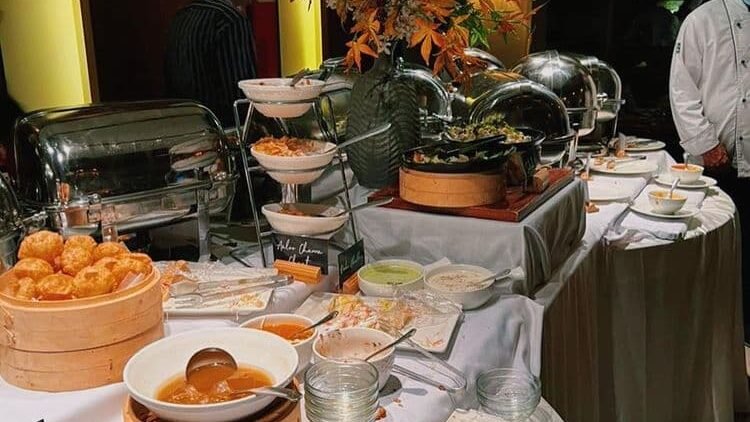 An eatery with a cozy traditional Asian theme with brownstone walls and brown wooden interiors and floors. Mandarin Kitchen serves well without compromising on the quality of food.
An ala carte menu, as well as the hi-tea buffet, is served in the Mandarin kitchen. The menu includes a variety of main courses to choose from either traditional Chinese food or Asian Signatures that have Thai, Korean, and other Pan Asian dishes. 
Tai Pan 
Tai Pan located in the Pearl Continental Hotel of Lahore is one of the best traditional Chinese restaurants in Lahore with an absolute Asian vibe portrayed through its interior and even the crockery.
Tai Pan offers both buffet and ala carte dining options. One can choose anything from its exotic appetizers, soups, salads, and desserts to the special Chinese hot-pot dishes, Dim Sum Cuisine, and a long list of beverages.
Bamboo Union
The Bamboo Union is a premium Chinese restaurant in Lahore having a warm cozy vibe with a decent Chinese minimalist interior. The staff is friendly and serves well.
There are so many options available at Bamboo Union restaurant if you want to enjoy Japanese, Thai, Korean, Mexican, and Chinese food. They also offer some extras and kiddy bowls. 
Taipei 
Taipei is another top-notch eatery in Lahore for Chinese food. It has a lot more to offer to its customers including an appreciative service.
Their menu has different categories of Continental and Pan Asian cuisines mainly Chinese and Thai.
EAST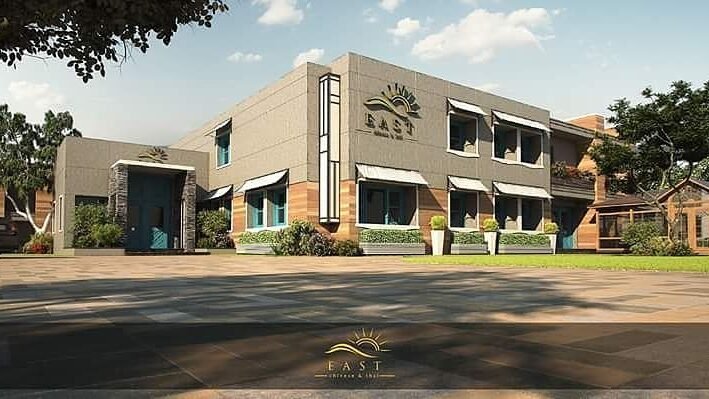 EAST restaurant has got a favorable unique ambiance with extravaganza for the diners to take in while enjoying their meals. One could get their events arranged by them and can enjoy buffet too. There is a hospitable staff working every day to serve the best to their clients.
Their ala carte menu includes meals from Thai and Chinese cuisines making it the best place to eat Chinese food in Lahore.
Fuchsia
A rooftop Chinese restaurant in Lahore providing an open-air dining experience. Fuchsia has a modernized Asian vibe to its ambiance as well as the food. The commendable staff works hard to serve the diners one of the best foods in town.
They have a mix of all pan Asian cuisines mainly Chinese, Thai, Korean, Mexican, and Vietnamese.
Musa Tawazo 
Musa Tawazo is another best restaurant that serves high-quality Chinese and Thai cuisine. Unlike other restaurants, it does not have any sitting area as it focuses on takeaway and home deliveries.
No doubt their rider delivers food in minimum time. There are two branches of Musa Tawazo, one is in Samanabad and the other is in Faisal Town. Their food quality is premium and all dishes are so tasty. 
Red Lotus
An awe-inspiring scrumptious Chinese treat awaits the foodies of Lahore. You can indeed munch on to your favorite Chinese food in a family-friendly environment with hospitable staff. Their menu includes the traditional cuisines originating from China including PimSum, Noodles, Soups, Appetizers, Chicken, and Lobster dishes.
Red Lotus is also remarkable for its ambiance and the quality of food they serve in a reasonable quantity.
Lung Fung
Experience the best Chinese food in Lahore at Lung Fung in a pleasant and decent ambiance. Avail a complete range of Chinese cuisine including Prawns, Chopsuey, Foo Yong, and many other kinds of seafood, vegetarian, and non-vegetarian specialties. 
The service and taste are the major factors making this place popular among the Lahoris. 
Novu Asian Cuisine
Novu Pan Asian Cuisine is the right place to visit if you are looking for the best Chinese restaurants in Lahore. Have a taste of the finger-looking Japanese, Chinese, and Thai cuisines here in an amiable environment, or order your favorite food online from their website. 
Do not forget to avail the best iftar deals they offer during Ramadan. 
Veera 5 Chinese and Thai Cuisine
An incredible eatery to visit with friends or family to taste the delectable Thai and Chinese food. Veera 5 aims to serve healthy and tasty food in an ambiance suitable for a fine dining experience.
Try their chef's recommended dishes to get the best taste. 
Lius Kim Mun
An affordable Chinese restaurant in Lahore with the best taste and services. Try the flavorful Thai and Chinese dishes by dining at Lius Kim Mun or get them delivered to your doorstep.
You can also place orders to avail of their catering services to make your events delightful. 
New Beijing Chinese Restaurant
New Beijing Chinese Restaurant serves authentic Chinese dishes with Pakistani flavors amalgamated to make them more scrumptious. Do not miss out on their Golden Silk Prawns, Fish Crackers, Spring Rolls, and Fried Finger Chicken.
The freshly served hygienic food packed with tantalizing favors awaits Chinese lovers. 
Taoyuan Chinese
If you are in search of a unique dining experience then visit Taoyuan Chinese to have an experience of a luscious feast with tasteful food. One can visit this place to get familiar with tantalizing Chinese flavors. 
You can either take away your ordered food from here or ask them to deliver it to your place. 
Changsho Restaurant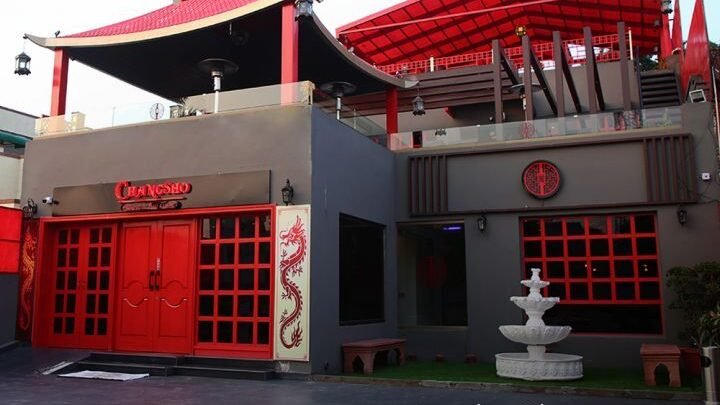 Changsho restaurant will take you on a journey to China with the flavorful cuisines they serve. The thing that makes it the best Chinese restaurant in Lahore is the separate chefs they have to prepare Thai and Chinese cuisines.
The restaurant is famous among Chinese food lovers due to its taste, quality, and ambiance.
Chow Ming
There are many places where one can find at least one branch of Chow Ming. The modest interior with dim lighting and the variety of tasty Chinese dishes they prepare with exotic ingredients. Their special platters are available with a variety of flavors from Thailand and China, perfect for a hearty meal.
Chow Ming maintains the same standard in all of its branches all over Lahore. They serve a great deal of continental food with different meat options.
Royal ChopSticks
Royal Chopstix in Johar Town is serving quantity with quality. They have decreased their rates for maximum customer satisfaction.
Moreover, they make your Ramadan special with their exclusive Iftaar buffet menu. The restaurant is open until midnight to serve the ones visiting here fresh and exotic Chinese dishes. 
Endnote
Lahore has many options to get your Chinese food cravings sorted. Thank you for reading this article about the 25 best Chinese restaurants in Lahore. For those who are in search of good food, let's dig into the best Chinese offered in Lahore.
If you are interested in exploring more cuisines from different parts of the world in Lahore then visit our blog about the best Turkish restaurants in Lahore. Stay connected to get to know more about Pakistan.