Whether you're a fitness enthusiast or just starting on your fitness journey, there are various gyms in Islamabad to cater to your needs. With the rise in obesity and non-communicable diseases, people are increasingly becoming aware of the importance of physical activity and a healthy lifestyle.
However, with the hectic pace of life, it can be easy to find the best cafe but difficult to find time to hit the gym. What if the gym offers convenient timings and locations near your home? From luxury gyms with extensive facilities to more budget-friendly options, you can find the right fit for you with our research. Let's spare a few minutes to choose the right choice for you.
20 Top Rated Gyms in Islamabad to Burn Your Pizzas
Here comes the perfect solution to your fitness woes, with the list of 20 best gyms in Islamabad that offer excellent facilities and services to its members. Even you can dive into another list of the best gyms in Lahore.
Gyms in F10 Islamabad
Body Worx Fitness Studios & Gym 
Body WorX Fitness Studios & Gym is a state-of-the-art fitness center located in F-10/3, Islamabad. They offer a wide range of services, including personal training, boot camp, MMA, boxing and kickboxing, Brazilian Jiu-Jitsu, and group sessions.
The gym has top-of-the-line equipment and facilities and provides a hygienic and friendly environment for all its members.
The highly qualified and experienced trainers at Body WorX Fitness Studios & Gym are always available to help you achieve your fitness goals.
They offer customized workout programs according to your individual needs and fitness level. The gym is open from Monday to Saturday, 10 am to 10 pm.
Even the females who are looking for a ladies gym in Islamabad can avail the services of this fitness center from 10 am to 1 pm on all weekdays. Other than fitness goals, one can also focus on its appearance by going to one of the best salons in Islamabad.
Executive Club
The Executive Club is one of the best gyms in Islamabad, not an average gym, and it's one of the most successful fitness clubs in Islamabad. It features an extensive variety and wide range of classes for all abilities, from Zumba and Cardio workouts to strength training or boxing.
There are separate areas and times for males and females in the gym. The trainers work closely with you to ensure you achieve maximum results within a minimum time frame while tracking every step along the way, whatever your fitness goal is.
The staff members always have somebody available 24/7, whether it's advice, queries, or just moral support that you need and want.
To make sure you have the best gym experience, the club also has super modern gym equipment. Let's begin your fitness journey with Executive Club.
Gyms in Islamabad F11
Vostro World
Whether you're looking to get in shape or just tone up, there are many options for fitness. One option is increasingly popular: boot camp, which focuses on weightlifting and bodybuilding with some cardio involved.
Vostro World is no doubt one of the best Islamabad gyms that offer 6-week-long boot camps that are perfect for those who want to commit to getting in shape. With new sessions starting every other month, you can easily join in on the fun.
Members can access the sauna, Jacuzzi, and other gym facilities. There is also a certified nutritionist on staff who can help you with meal planning and guidance. You can also hire a personal trainer, and this can be the safest and the best ladies gym in Islamabad too.
So, if you're looking for a fun and challenging way to get fit, visit Vostro World. Timings are from Monday to Friday 07:00 am – 11:00 pm, Saturday 12:00 pm – 10:00 pm, and Sunday 04:00 pm – 10:00 pm.
Gyms in f6 Islamabad
Emsfitness by ZK
Filled with top-notch trainers and programs, Emsfitness by ZK in Mount View Plaza is one of the most recommended gyms in Islamabad for strength training.
The coaches there will help you achieve your fitness goals through a personalized plan, motivating you along the way. The gym also offers a detailed diet plan as part of the session cost to help your transformation.
With indoor and outdoor activities available, it's no wonder Emsfitness by ZK is one of the top workout places in Islamabad. Moreover, head coach Zarak Khan leads different boot camps and fitness challenges, adding to the variety of offerings.
Drop-ins are always welcome, even if you're not looking to commit to a long-term program. Come anytime between Monday and Saturday, from 07:00 am to 11:00 pm.
Metafitnosis
Metafitnosis boutique personal training studio offers a variety of programs to suit your individual needs to create a great impact on body, mind, and soul. Whether you're looking for weight loss, muscle building, or just want an intense workout; they've got something to meet your requirements.
This place is both males and females. Metafitnosis is modern with top-rated machines and equipment, locker rooms, and massage rooms. The different programs offered allow customers to tailor their workout to their individual needs.
Pregnant women can also stay fit and healthy at Metafitnosis with the pregnancy fit program that helps alleviate abdominal tension.
Moreover, the Annihilator Fission program is perfect for those looking to gain muscle growth. They also offer movement-based fat loss programs and met hypertrophy programs to help sculpt your body the way you want.
Gyms in Blue Area Islamabad
Omnifarious Fitness and Nutrition
There's a new gym in town! Omnifarious Fitness and Nutrition is the only one of its kind. It has been certified by some pretty prestigious organizations, whose founder is Gray Cook, who is a world-renowned physical therapist/orthopedic specialist.
The trainers at Omnifarious are experienced and dedicated to helping you achieve your fitness goals. They devise a custom plan for you based on what you want to achieve and what your fitness needs are.
You can get training at the gym or even at home. The nutrition coaching plans are also available if you want to follow a healthy diet. The gym also offers extended packages.
So if you're looking for a new place to get fit, get more details about Omnifarious.
Kinetix
Kinetix is one of the elite fitness gyms in Islamabad for people who train with passion. Kinetix has years of expertise and access to the best trainers in the industry. They have a program that will whip you into shape, from strength training to muscle building.
With cutting-edge equipment and a comfortable lounge area, you'll feel right at home while getting in the best workout of your life.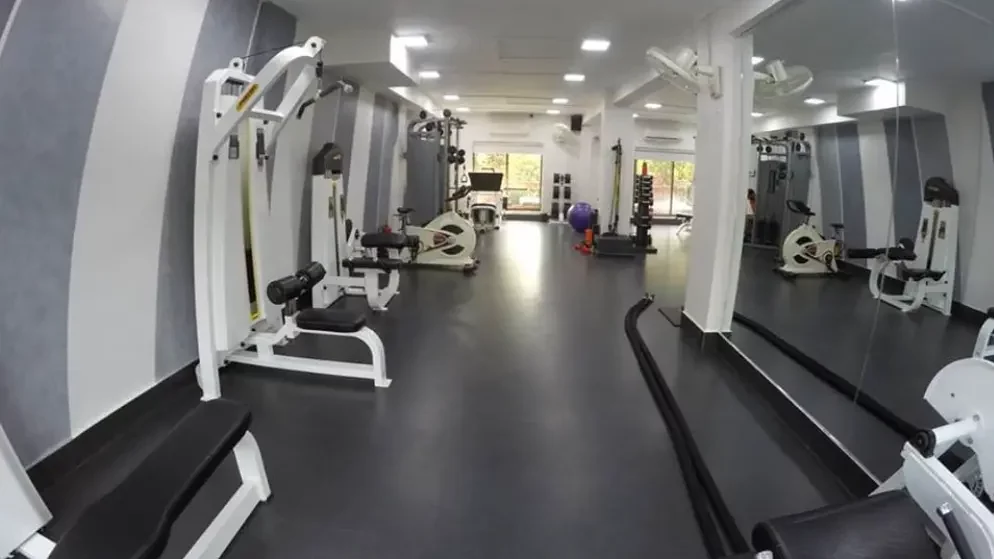 Kinetix training programs include strength training that takes you through different stages to build strength, hypertrophy training that builds muscle and metabolic training that burns calories and increases endurance.
Their core training program develops coordination, balance, and movement patterns. Get ready to achieve the results you've always wanted with Kinetix.
Fitness Lounge
Fitness Lounge is the perfect fitness gym in Islamabad with a multi-discipline, cross-training approach to getting fit in every way. Professional trainers offer facilities for CrossFit, weight loss, weight gain, bodybuilding, and sports fitness.
For those looking for a ladies gym in Islamabad, Fitness Lounge has a special section for ladies with timings from 6 am to 12 am. Moreover,  this fitness center is open 24/6 from Monday to Saturday.
So, no matter what your schedule, you can always find time to get fit at Fitness Lounge.
The Gym Islamabad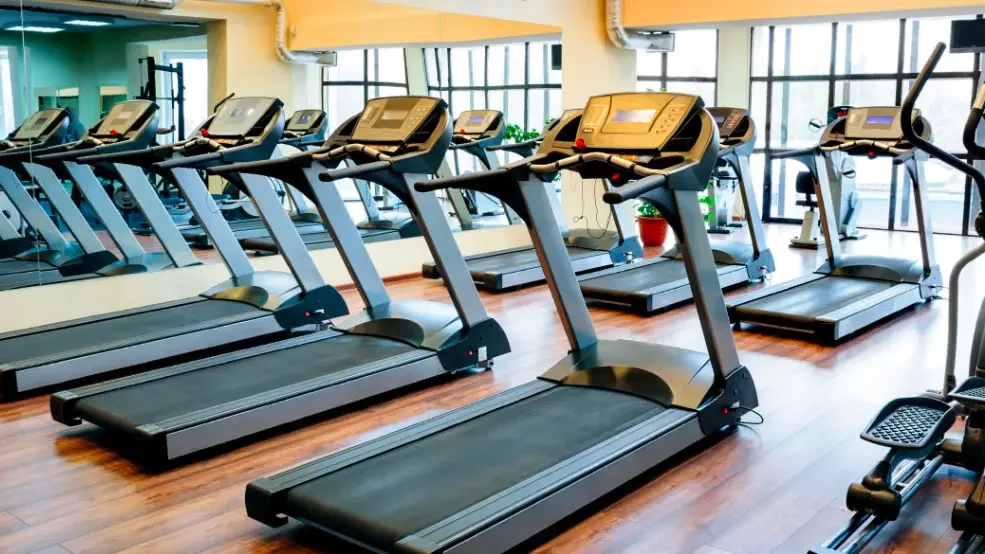 Step into The Gym in Islamabad, Beverly center, when you're looking for a great workout. It is perhaps one of the oldest gyms in twin cities that started life in the Mid 90s.
With top-notch fitness courses and facilities that will leave your muscles sore from all their hard work, this place is sure to have what everyone needs.
There are also separate women-only cardio classes led by professional trainers who can handle any challenge thrown at them without breaking a sweat.
The hours for this gym are Monday to Saturday from 6:00 am to 10:00 pm, so there's always time for a good workout.
Gyms in Islamabad i8
Shape-Up Fitness Gym 
 Finding gyms in Islamabad for ladies? No worries! Shape-Up Fitness Gym in the capital city offers only female-specific fitness facilities. The gym provides professional training and guidance from certified coaches to help you reach your health goals.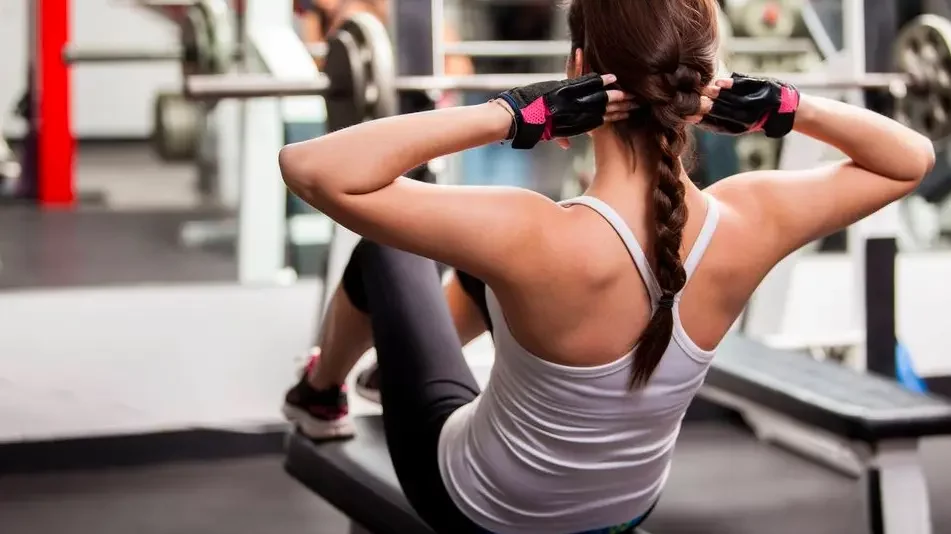 It also provides proper workout plans based on an actual diet plan created by a nutritionist, all designed just for ladies. Even the Bootcamp classes here are designed with the female body in mind.
So if you're looking for some great workout options and a healthy lifestyle, this is the place for you! The gym is open from 10 am to 8 pm from Monday to Friday, so there's plenty of time to get in a workout, even on a busy day.
i8 Active Gym
Life can be hectic, and it's tough to stay on top of our fitness goals. i8Active gym is here to help. Their uniqueness lies in their modern facility, where the latest training methods and signature equipment are used.
Your fitness goals will be met efficiently and effectively thanks to their qualified and experienced trainers. Moreover, they offer one-on-one personal training to help you stay active and achieve your fitness goals.
The best part? Their 24/7 open schedule ensures there's always time between work or studies, no matter what life throws at us. Need more motivation? All memberships come with complete access passes, so each visit means instant results without going anywhere else.
Gym in Safa Gold Mall
Safa Fitness Club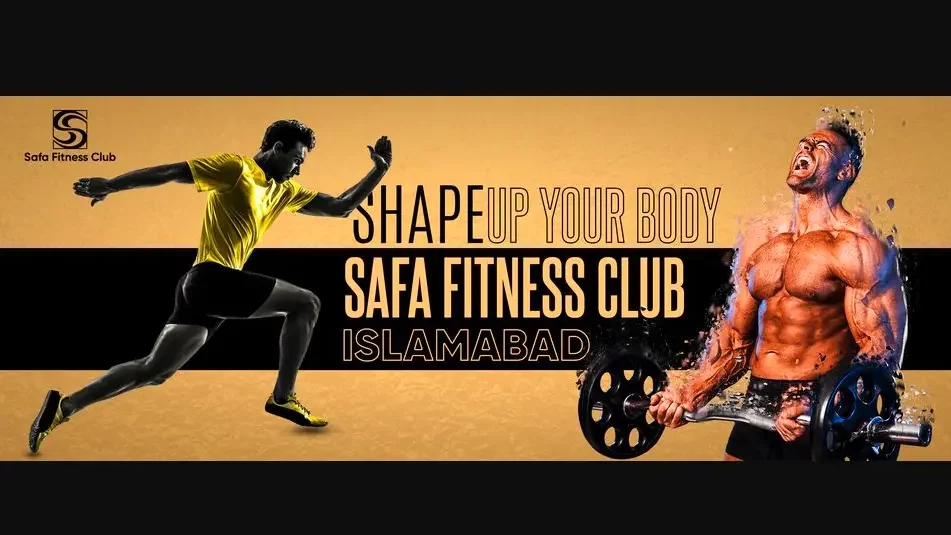 Safa Fitness Club is the perfect place to help you live a fit and healthy lifestyle. They have everything with a wide range of gym equipment, classes, and facilities.
Their team is passionate about helping the customers find the perfect equipment and solution for their needs. You can join their classes like bodybuilding, CrossFit, aerobics, boot camps, and power workout to help you achieve your fitness goals.
Or try their unique fight and burn class to really get your heart pumping. Whatever you choose, Safa Fitness Club is the perfect place to help you live a healthier life.
Gyms in G10 Islamabad
Red Iron Gym
If you want to keep your fitness levels up or want to improve your overall health, Red Iron Gym is the perfect place for you. With various workout equipment and professional trainers, they can help you achieve your fitness goals.
They stand out because their focus is on aerobics, yoga, and strength and cardio. This gym also has a nutritionist to help you with your diet plan if you're looking to lose weight.
You can also opt for personal coaching for even better results. Their timings are from 7 am to 10 pm, with separate timings for ladies. Now there's no excuse not to get fit!
Muscle Mania Gym
Muscle Mania Islamabad is a results-oriented gym. They don't make promises that they can't keep; instead, they focus on helping the members achieve their fitness goals.
Whether you're looking to lose weight, build muscle, or simply get in better shape, they have the experience and expertise to help you reach your objectives.
They offer a wide range of exercise equipment, machines, and weights to choose from, so you can tailor your workout to your specific needs. Their plans are also budgeted.
They also have personal trainers on staff to help you get started or focus on specific areas. The environment at Muscle Mania Islamabad is friendly and responsive, making it one of the best gyms in Islamabad.
Gyms in F7 Islamabad
Fitnastic Club
Among all the gyms in f7 Islamabad,  Fitnastic Club is the one-stop solution to all your fitness needs. They provide world-class facilities and experienced trainers to help you achieve your fitness goals.
From yoga and personal training to nutritional plans and gym equipment, they have it all covered. Moreover,  the gym is open 24 hours, making it convenient for everyone.
What sets Fitnastic Club apart from other gyms is its dedication to helping its clients achieve results. The trainers devise a healthy workout routine for each individual and monitor their progress closely.
They also offer special deals and discounts throughout the year, making it more affordable for everyone.
Alpha Gym
Looking to up your workout game? Alpha Gym can help. Situated in the heart of Islamabad, this latest fitness facility is kitted out with modern, high-end equipment and offers services for athletes, coaches, and the wider community.
Whether you're a beginner or a seasoned pro, the experienced trainers at Alpha Gym will have you reaching your fitness goals in no time.
Moreover, with convenient opening hours from 6 am to 10 pm, there's always time to fit in a workout. So why wait? Visit Alpha Gym today and see the results for yourself.
Gyms in E11 Islamabad
Rebel The Fitness Power House
Rebel The Fitness Power House is the perfect place to go if you're looking for a comprehensive fitness experience. They offer a wide range of classes, from cardio and abs to yoga and spin.
However, what sets them apart is their focus on Pilates. Pilates is a great way to improve your flexibility and strength, and the team at Rebel The Fitness Power House are experts in this field.
They can help you achieve your fitness goals, whatever they may be. Even more importantly, they're passionate about helping their clients reach their full potential with every class.
You'll not only leave Rebel The Fitness Power House feeling healthier and more fit, but you'll also have enjoyed the process thanks to the supportive and fun environment. Visit them between 9 am to 11 pm.
Gym Dha 2 Islamabad
OY Fitness Gym
Fitness freaks in DHA rejoice as OY Fitness has opened its doors to everyone looking to get in shape. The gym is equipped with the latest machines and equipment, and the staff is always on hand to help you out.
Ladies can enjoy a separate section, and there are also classes available for those who want to take their workout to the next level. With flexible timings and affordable rates, OY Fitness has quickly become the go-to spot for a healthy lifestyle.
To stay active, you can choose billboard, steam, aerobics, and several other facilities. Give yourself the gift of fitness today, and head on over to OY Fitness.
PWD Islamabad
Xtreme Fitness Gym
Get your fitness on at Xtreme Fitness Gym! They offer a wide range of fitness options to help you get healthy and strong, including CrossFit, muscle training, cardio training, and weight loss sessions.
They also have yoga and aerobic classes available to help you work on your flexibility and cardiovascular health. To burn calories and tone muscle, they also offer HIIT and HIRT.
They have a variety of strength-training options to help you build muscle. Plus, the gym stays open all the time.
To top it all off, they have customized diet plans so that you can fuel your body properly for all your workouts. Whatever you're trying to accomplish, Xtreme Fitness Gym can help you achieve it!
Soan Gardens Islamabad
The Runners Fitness Gym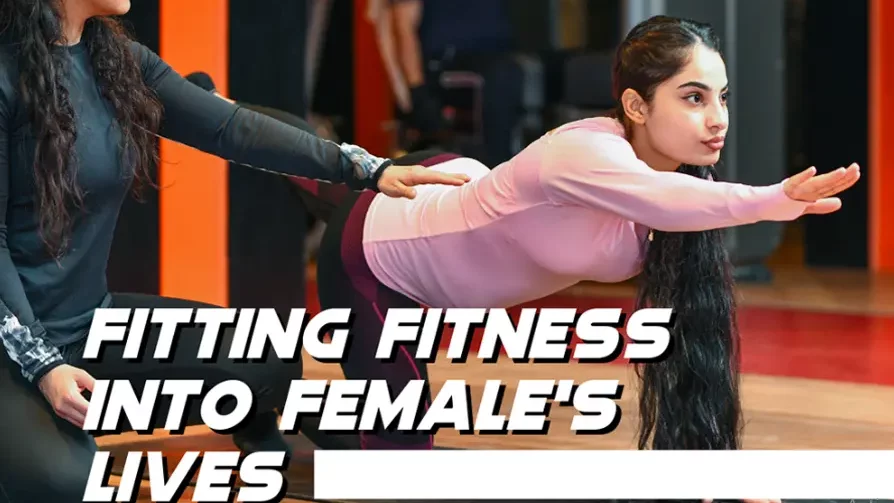 The Runners is one of the best gyms in Islamabad for ladies specifically. They offer a wide variety of fitness options such as weight losing, weight gaining, cardio, aerobics, CrossFit, dance fit (Zumba), yoga, strength training, stretching & much more.
All of these activities are carried out under the observation of expert trainer Aqsa Syed. Therefore, if you want to get fit and have fun doing it, The Runners is the gym for you. The timings are 10:30 am to 9 pm.
Wrap It up!
Physical fitness enhances not only your physical well-being but also your mental and emotional health. It gives you a sense of control over your own life and destiny, boosts self-esteem and confidence, and helps you cope with stress better.
Out of all the gyms in Islamabad, the ones mentioned above are some of the best and most popular. So which one are you going to join?