Is there anything better than a cup of coffee in a cafe in Islamabad on a rainy day? A shady spot to read your favorite book or an indulgent meal with family? Well, if you're here in this beautiful city, then these cafes will make all those memories come alive.
The range of food at cafes in Islamabad is unique, with international favorites like Italian and French to traditional Pakistani dishes. Each cafe has its own specialties that make them stand out from the rest. However if you are looking for restaurants in Islamabad, then do not forget to check our grand list.
If you're looking to catch up on work or read a book, or indulge in delicious food, Islamabad has it all. So do we, with our well-researched list of Islamabad cafes. Stop wondering and start exploring the given list of Cafes in Islamabad.
Our Top 30 Cafe in Islamabad
Here is the list of the top 30 cafes in Islamabad that you must visit at least once to have an amazing experience. Wait! Are you also looking for the best Buffet restaurants in Islamabad? Checkout now! 
Cafe in E7 Islamabad
Cafe Rustic Islamabad
Cafe Rustic Islamabad is known for some delectable food and great ambiance. They have great burgers that will leave your mouth watering for more; You won't regret ordering after trying them.
They use only fresh ingredients for their dishes and guarantee quality assurance that you can taste every flavor beautifully distinct from each other.
Moreover, the medium-rare steaks are also enough to make your mouth water and if not, then order fries paired with their tangy sauces. You can also discover the best eateries in Lahore.
The cafe is lovely, decorated with different hanging lights, and has a perfect romantic setting. It is also a great place for having hand-beaten coffee and shakes.
Cafe Brew Islamabad
Cafe Brew Islamabad is one of the top cafes in Islamabad, known for its specialty coffees and baked goods. The cafe has a warm and inviting atmosphere, perfect for enjoying a cup of coffee with friends.
The food menu features fresh salads, Boulangerie, and sandwiches, making it a great spot for lunch or dinner. The cafe has a cozy seating area outside that is perfect for enjoying a meal with friends or family.
Brew seems to have developed strong brand loyalty among its customers and is quickly becoming one of the nicest places to eat in Islamabad.
Cafe in E9 Islamabad
Cafe Barbera Islamabad
Cafe Barbera is the expression of over 150 years worth of coffee perfection and passion spanning six generations. Its unique concept is driven by its selection of exceptional Italian coffees, current food trends, and the consumer demand for healthier food options with a wide variety.
The menu includes freshly baked pastries, and they also offer authentic Italian pizzas alongside sandwiches & paninis, which are also made in-house. Cafe Barbera Islamabad is a perfect place to catch up with friends or enjoy a meal with family. This cafe should be on your list of places to visit in Islamabad.
Cafe in E11 Islamabad
Black Rock Cafe
If you're looking for a cozy place with a dark theme to dine in with some of the best food in Islamabad, look no further than Black Rock Cafe. This cafe is perfect for celebrating birthdays and anniversaries with an exquisite and stunning ambiance, and they are also offering free birthday decor.
If you're a fan of Thai, seafood, or American cuisine, Black Rock Cafe has got you covered. Their menu features a wide variety of delicious options, including their signature American Black Paper Steak. So next time you're in Islamabad and looking for a great meal, be sure to stop by Cafe Rock Islamabad.
Hangover Cafe
The Hangover Cafe in Islamabad is the perfect place to enjoy a delicious meal with family and friends. The cafe offers a variety of authentic French fast food and fresh sauces and the best hi-tea in Islamabad.
The lovely decor and friendly staff make this cafe the perfect place to relax and enjoy some great food. Whether you're looking for a light bite or a full meal, the Hangover Café is sure to please.
Even the cafe can help you organize a special event, complete with decorations, cake, and food. So next time you're in the mood for some good eats, be sure to check out the Hangover Cafe.
Cafe in f6 Islamabad
Cafe Chaiwala Islamabad
Cafe ChaiWala Islamabad is a must-visit for anyone looking for a traditional and authentic chai experience. The cafe is owned by Arshad Chaiwala, who shot to fame after a picture of him making chai went viral on the internet.
The cafe serves a range of traditional and artisanal beverages and snacks. Chai Wala cafe in Islamabad is one of the cafe from our list of rooftop restaurants and cafes in Islamabad that allow the guests to enjoy a cup of tea and some snacks while taking a bird eye view of city.
The cafe also offers birthday party packages, making it the perfect spot to celebrate your special day. So why not head on over to Chai Wala and enjoy a cup of tea with the famous blue-eyed Chaiwala himself.
Street 1 Cafe
Street 1 Cafe Islamabad is known for its wide menu and unique approach to food. The cafe offers a variety of breakfast items, including omelets, pancakes, waffles, and a range of lunch and dinner options.
The indoor and outdoor seating areas are comfortable and inviting, making it a great place to relax with friends or family. The cafe is also well known for its Italian Chicken, which is served with pasta and topped with marinara sauce.
Try once, and you'll always prefer this. Street 1 Cafe offers home delivery in most areas of Islamabad, making it convenient and easy to enjoy their delicious food.
Cafe Behbud Islamabad
Cafe Behbud Islamabad is a great place for dining and hosting small parties, and the rooftop is perfect for intimate gatherings like birthdays or casual get-togethers. The food is noteworthy, with several delectable vegetarian Pakistani options that won't leave your taste buds feeling overwhelmed.
Plus, the community-oriented atmosphere makes it a great place to relax and enjoy some good company. Moreover, it's situated in a safe area of Islamabad, so you can rest assured knowing that you're in good hands.
Butlers Chocolate Cafe
Butlers Chocolate Cafe was an Irish Cafe and became one of the top 30 cafes in Islamabad. They serve a unique dark and white chocolate, drinks, and a wide variety of chocolate desserts. The cafe has a warm and great atmosphere, and the staff helps find you the perfect drink or dessert.
What sets Butlers Chocolate Cafe apart from other cafes focuses on quality chocolate. They use the finest ingredients and source their chocolate from some of the best suppliers in the world.
This commitment to quality means that you can always expect a delicious treat when visiting Butlers Chocolate Cafe. You can also get a box of chocolates, making it the perfect place to pick up a special gift for someone special.
Cafe in Islamabad F7 Markaz
Sattar Buksh Cafe
This delightful cafe offers a variety of Pakistani-inspired dishes, including burgers, BBQ, pastries, desserts, sandwiches, traditional dishes, etc. When it comes to karahi, there are many options, but how about you try our Mutton Karahi to experience more taste.
The familiar flavors of Pakistani cuisine make Sattar Buksh a one-of-a-kind cafe rather than a copy of something from the West.
Basically, it was the coffee shop inspired by Starbucks, but now it has become vast in its menu and an excellent place for parties, gatherings, events, and public talks. On many occasions, live music is an attraction as well.
The Hot Spot
The Hot Spot cafe in Islamabad is more than just an ice cream shop; it's a haven for those with a sweet tooth and love sundaes. The brothers behind the counter are passionate about their craft.
The Hot Spot is also famous for its unique and ever-changing flavors, which they chalk up on a blackboard outside. From classics like chocolate and strawberry to more adventurous options like avocado or matcha, there's everything at The Hot Spot.
The Hot Spot should also be your go-to place for custom ice cream cakes. Check out the Hot Spot Facebook Page.
Shakespeare Lounge Islamabad
If you're a fan of Shakespeare, you'll love the Shakespeare Lounge. This cute cafe is based on the great playwright's work, with themed decor, a wooden floor, and a few menu items named after his characters. The atmosphere is serene, with beautiful views of the Margalla Hills. The lounge has an extensive menu.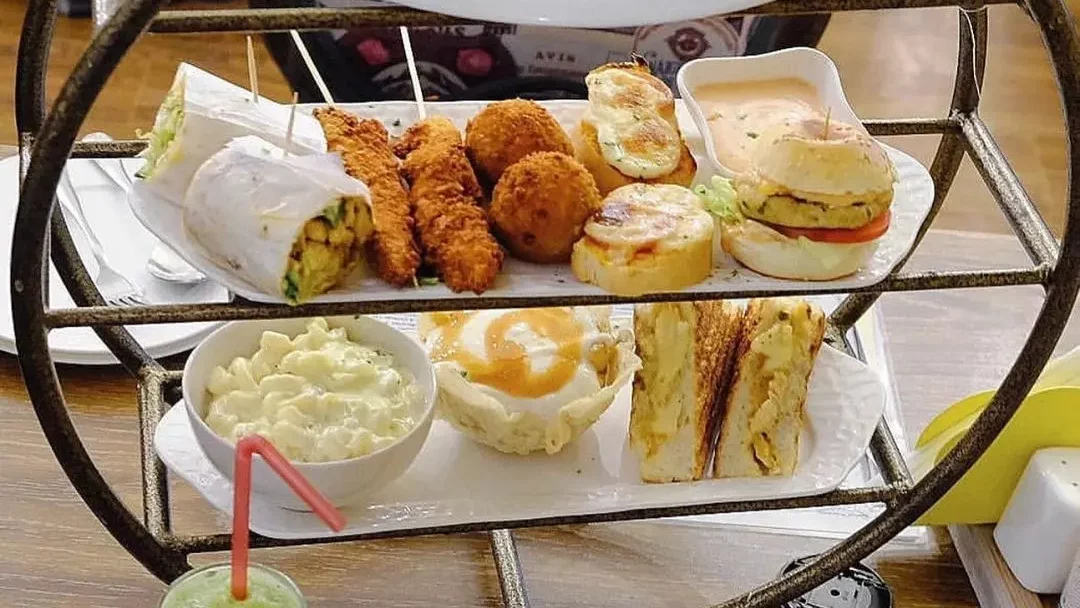 Their famous Hi-Tea includes wraps, wings, chaat, sandwiches, and pastries, which are delicious. The Shakespeare Lounge is the perfect place to relax and enjoy a good book or conversation with friends.
Atrio Cafe & Grill 
If you're looking for an amazing Italian, BarBQ, and Pizza Place cafe in Islamabad, you've got to check out Atrio Café & Grill. They are located on the rooftop of Jinnah Super.
They offer a truly unique dining experience with a great menu that includes barbecue grill items and biryani to soups, salads, steaks, pasta, and desserts. They have a wide selection of cold and hot beverages to choose from.
The best part about Cafe Atrio Islamabad is the amazing rooftop ambiance, including a canopy and the aroma of freshly grilled red snapper and chicken fingers. It's the perfect place to unwind after a long day.
Cafe Aylanto Islamabad
Cafe Aylanto Islamabad is one of the most unique and expensive cafés in all of Islamabad. Located in F-7, it's known for its beautiful exterior and contemporary dishes. This cafe is known for its inventive fusion cuisine, which blends Pakistani flavors with international influences.
The result is an exciting and delicious menu that features dishes like Aylanto special pizza and decked beef. Here you can get seafood, fast food, and traditional food in one place.
This place is set amongst tall trees that cast a cozy evening vibe; this café is definitely worth visiting. To get more ideas about the place, read the reviews.
Jessie's Burger Cafe
Jessie's is a must-visit burger joint in Islamabad, founded by two long-time friends, Yasir and Yawar. The restaurant has a fun and lively atmosphere, and their cheeseburgers are some of the best you'll ever taste. Make sure to try one of their famous milkshakes, too; you won't be disappointed.
Moreover, Jessie's cafe in Islamabad is always innovating and improving the customer experience by incorporating cutting-edge technology, so it's definitely worth keeping an eye on this dynamic restaurant.
Burn Out Restaurant & Cafe 
If you're looking for a unique theme cafe experience, check out Cafe Burnout Islamabad. This car-themed cafe is the perfect place if you're a car lover. You'll definitely appreciate the unique interior design of the cafe. With a great ambiance and quality food, you're sure to have a good time here.
Moreover, the moderate prices make it a great option for budget-friendly dining, check out the Burn out menu now. With reasonable decoration charges, it's the perfect place to have a one-of-a-kind birthday celebration.
Their menu includes a variety of American, Chinese, Italian, and Thai dishes. It is also a great coffee spot.
Cafe in F10 Islamabad
Secret Sky
The serene and beautiful capital city of Islamabad is home to some of the best cafes in the country. Secret Sky Islamabad is one of them! With its unique outdoor setting and stunning cityscape views, it's the perfect place to unwind and enjoy some delicious food and drinks.
From Continental cuisine to BBQ, there's something for everyone to enjoy. It is a great spot for your youngsters to enjoy some live music and Qawali nights under the open sky. So come on over and experience the Secret Sky's unique charm.
Cafe in i8 Islamabad
Ranchers Cafe
Rancher cafe is the best fast-food cafe joint that might become your go-to place in twin cities. Ranchers cafe has a cool cowboy-culture-oriented interior and furnishing. The walls are decorated with woodwork and articles from the ranch.
Portraits of cowboys are hanging on the wall to welcome Goodfellas to enjoy their meals. Ranchers' menu offers the mightiest and most juicy burgers that you can delish on. Besides cowboy burgers, Pizza fries and Rancheese on the Ranchers menu are the best-loved items.
Cafe Jade By China Town
For a unique and engaging dining experience, visit Jade Cafe by China Town, which was launched in 2015. This one-of-a-kind cafe offers a variety of traditional Szechuan Chinese cuisine and Continental dishes.
All are prepared with the freshest ingredients and served up in a bright and welcoming setting. Whether you're stopping in for breakfast, lunch, or dinner buffet, you're sure to find something to your taste on the Cafe Jade Islamabad menu.
Moreover, make sure to save room for dessert. With a small bakery counter featuring a tempting array of sweet treats, you'll want to try them all.
Chashni Cafe- The Sweet house
Chashni is a unique cafe in Islamabad that offers the best of both worlds, traditional mithai, and modern breakfast items. The cafe has a long history, dating back to 2013, when it was first conceptualized.
Today, Chashni is focused on delivering quality mithai and gifting experiences that meet high standards and preserve the true essence of South Asian culture and heritage.
Chashni is the perfect place to enjoy a delicious breakfast thaal or traditional bakery items with its well-presented packaging and expert team of mithai makers. This is among the great sweet cafes.
Cafe in Bahria town Islamabad
Cafe Sol Islamabad
A warm and inviting cafe in Islamabad with a rustic yet modern vibe, serving up fresh and flavorful food with a homey touch. Cafe Sol Islamabad is perfect for catching up with friends or enjoying a quiet moment with a good book.
Their selection of coffees and teas is sure to please, and their homemade baked goods are the perfect treat. Moreover, for any event, they have the perfect setting.
Their event room (The space IO) is state-of-the-art and can be customized to fit your needs. So whether you're looking for a place to host a party or want to enjoy a good meal, Cafe Sol is a perfect choice.
Cafe in Blue Area Islamabad
Loafology Bakery and Cafe
If you're looking for a bakery that offers delicious European-style bread and cakes, Loafology Bakery and Cafe Islamabad is the place to go. This Beverly center spot specializes in artisanal bread and has a wide selection of delectable desserts that are sure to satisfy your sweet tooth.
Make sure to try their Chocolate Cheesecake, which uses three different types of chocolate for a rich and creamy experience. The Chocolate Fudge Cake is also a delicious option for something a little less pricey. In addition to their sweets, Loafology also serves breakfast, lunch, and drinks.
Cafe in Beverly Center Islamabad (Blue Area)
Burning Brownie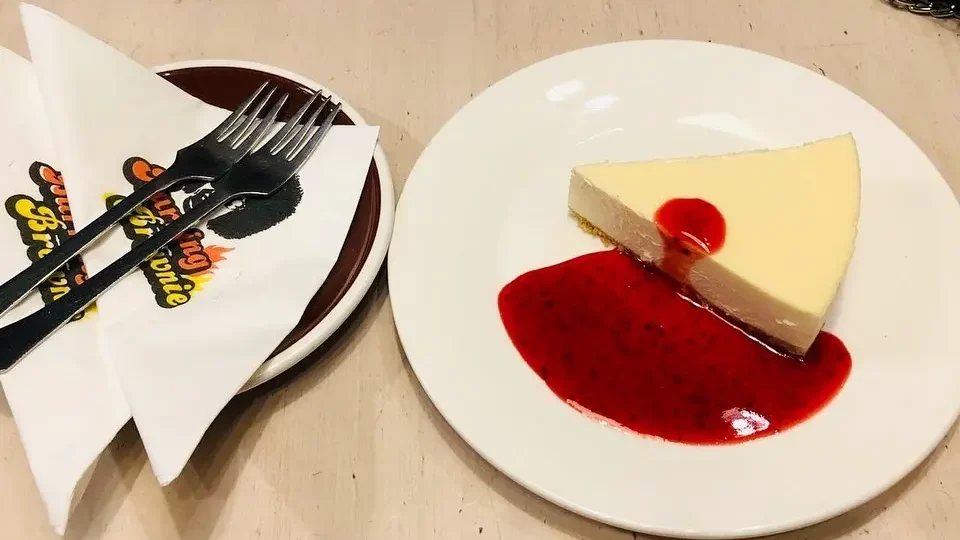 Here comes the burning brownie if you're looking for a delicious and stress-relieving treat. Together, the wood and cement walls with the quirky signs on the walls and the minimalist furniture make it a great place to socialize or to work on your laptop.
This cafe is known for its amazing cheesecakes, smooth, creamy, and full of flavor. The strawberry sauce only makes them better! If you're in the mood for something sweet, this is the perfect spot. Moreover, the custom-made cakes and cupcakes are also very popular here.
Mocca Coffee
Mocca Coffee is one of the most popular cafes in Islamabad for a reason. They have amazing coffee, tea, and food all in one place. The interior is also decorated nicely, making it a great place to relax and enjoy your cup of coffee.
Mocca Coffee's menu includes various coffees, iced coffees, teas, blended frappes, cake shakes, smoothies, and juices. So, whether you're in the mood for a hot cup of coffee or a refreshing iced tea, Mocca Coffee has you covered.
Cafe Crema Islamabad
This is one of the most happening places in Islamabad, and for all the right reasons. The coffee here is to die for, and so are the food items. You can find a great variety of both hot and cold beverages to choose from, along with some delectable food items.
The best must-try items are their Benedict eggs, signature Pizzaiolo Sandwiches, Macaroons, carrot cake, and hot chocolate. The carrot cake is by far the best in Islamabad. It is so fluffy and full of flavor that you will not be able to get enough of it. The icing is perfect and goes so well with the cake.
Cafe in Gulberg Islamabad
CORR Cafe
If you are looking for a place to relax and enjoy some good food and coffee, then CORR Islamabad Cafe is the place for you in Gulberg Islamabad. This is the best affordable cafe in Islamabad with a warm and welcoming atmosphere with a touch of modernity and vintage.
The menu is affordable, and the quality of food and coffee is excellent. The staff is friendly and attentive, and the chefs are highly trained and take great care in hygiene and presentation.
Round Table Cafe
Round Table Cafe Islamabad is a traditional-style coffee shop with a warm and welcoming atmosphere and friendly service. They serve fine espresso-based coffee, quality sandwiches, Burgers, Steaks, and Juices freshly prepared every day.
Enjoy the fruity swirl of shakes, the sizzle of a burger, the sound of the sandwich grill, the aroma of the coffee, and the laughter with friends at Round Table cafe. Their ideal location in the heart of Islamabad makes us the perfect place to relax and unwind with friends or catch up on work.
Cafe in D12 Markaz Islamabad
The Red Door
It is a place where people can come to relax, and enjoy a good cup of coffee and some delicious food, while also being able to browse through a selection of books. They also host open mic nights and exhibitions for local artists.
Moreover, this cafe is owned by a woman which makes it even more special. The Red Door, d12 Islamabad cafe is not only a great place to eat but also supports the community. This is what makes it stand out from the rest!
Cafeina Time
Cafeina Time is one of the best cafes in Islamabad for a relaxing weekend breakfast. The cafe has a warm and inviting ambiance, with friendly staff and fresh, delicious food. The halwa is a must-try, it's unique and incredibly tasty. The pooriyan are also great, and the channa is cooked to perfection.
The location is relatively less crowded, making it a peaceful and relaxing place to enjoy a meal. The prices are very reasonable. We highly recommend this cafe as it's an excellent choice for a leisurely breakfast or brunch with friends.
Wrap It Up!
So there you have it! Our top picks for cafe in Islamabad. We hope you enjoy your time at any of these cafes. Relax, unwind, and most importantly, savor the delicious food and coffee. If you think, you need to do some workouts in one of the best fitness centers in Islamabad, after getting excessive calories then we have already done the job for you. Let us know if you have any other great cafe recommendations in the comments below.