With regards to tempting food choices, Lahore has forever been among those urban communities serving extraordinary yet delightful culinary styles to the foodies. Aside from customary flavors, there is likewise an enormous interest in Thai food in the town. Thai food advanced toward the Pakistani tables for quite some time in the past. There are many spots in the city to partake in the best Thai food in Pakistan arranged by talented gourmet experts with legitimate taste.
Having said so we have enrolled together with the most inviting Thai restaurants in Lahore to give you the best insight.
YUM Chinese and Thai
YUM Chinese and Thai is an eminent Thai restaurant in Lahore and many other cities in Pakistan.  Located in all the buzzing locations of the town, YUM has become a premium chain serving the best Chinese and Thai food in Lahore.
The warm ambiance combined with the contemporary ethnic interior gives it an ideal feel.
Veera 5 Thai and Chinese Cuisine
Appreciable ambiance with authentic food and quality elevates your dining experience at Veera 5. Not just do they take care of your appetite but also your health by inculcating organic ingredients.
Order anything from their Chef's recommendation to try special Thai cuisine in Lahore. 
EAST Chinese and Thai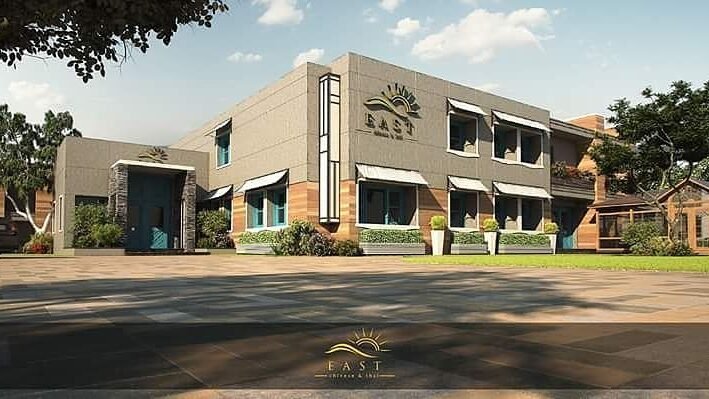 A distinguished atmosphere and tempting taste make EAST Chinese and Thai stand out. Other than serving the best Chinese food in Lahore, the restaurant is also known for its Thai specialties.
It can also be a great option to enjoy your lunch cum hi-tea buffets and dinner buffet with your loved ones. 
Wok and Co
Wok and Co have everything from traditional Thai specialties to other sizzling Pan Asian and Continental cuisines. It is indeed a must visiting place for the lovers of Thai food in Lahore.
Wok and Co maintain well the quality, quantity, and taste. The atmosphere of this place itself incites Thai food lovers to make their dining experience delightful. 
Bamboo Union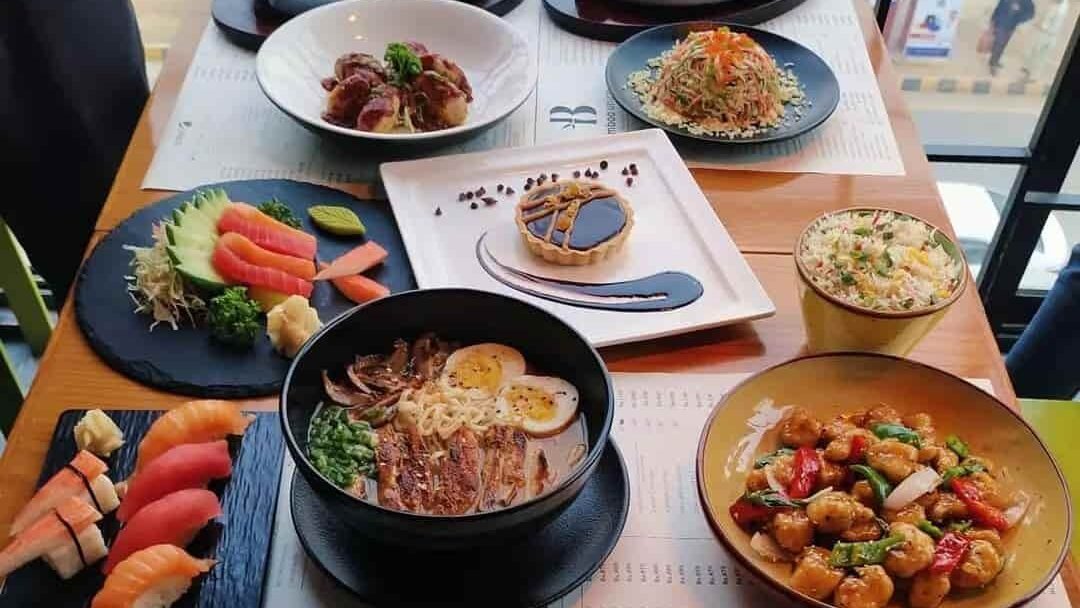 Undoubtedly, one can find Bamboo Union at multiple localities in Lahore. They are famous for serving exceptional Thai and other Asian delicacies.
The authentic taste, quality, and premium ambiance make it a worthwhile place to dine at. The hospitable staff and traditional interior with a minimalistic vibe make the place a premium Thai food restaurant in Lahore.
P.F Chang's
P.F Chang's brings the best to your homes to tantalize your taste buds. They serve a perfect range of Thai, Chinese, and numerous Asian and Continental dishes.
Apart from being a traditional eatery, P.F Chang's also offer their merch as well as reservation, take away, and cozy dine-in facilities.
YUZU Pan Asian
A rich spot to have the best Thai food in Lahore with a bona fide taste. Yuzu Pan Asian is focused on serving an apparent scope of Continental and Asian cooking styles. 
The intriguing assortment with a delightful taste and inviting climate makes it one's all-time preference.
Asian Aroma
From live Teppanyaki to Sushi, Asian Aroma has a ton of Thai and Japanese rarities. The precision of its taste makes it quite possibly of the best Thai eateries in Lahore.
The affable staff itself makes the eating worthwhile here. The professional chefs line up here every day to serve the best Indian, Chinese, Thai, and other cuisines. 
Cathay Kitchen Lahore
A contemporary eatery with reasonable prices welcomes all Thai food lovers in Lahore. Cathay Kitchen welcomes the diners to have the best affordable Thai food in Lahore with different meat choices and vegetarian alternatives.
The place is also preferred for celebrations and on-demand private event arrangements. One can also avail of exclusive and affordable deals here on special occasions.
Napoli Restaurant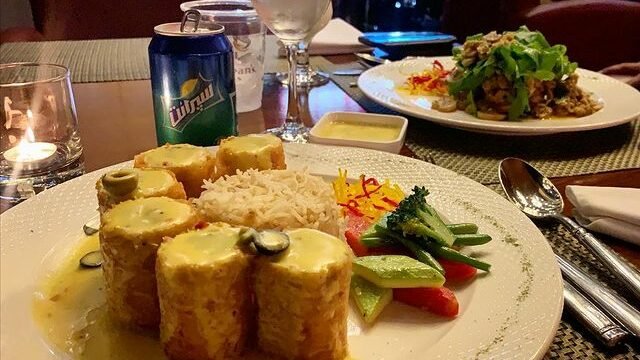 Napoli is an exquisite American cum Thai eatery. A lavish feasting climate with sufficient services and delightful taste invites the diners here. The outdoor dining option is equally appreciable as the indoor one and this place is also preferred for event arrangements. 
Napoli is additionally considered among one of the best Chinese restaurants in Lahore and the finest eatery with an aspiration to serve quality.
Novu Japanese and Thai Restaurant
Having finger-licking tastes Novu Japanese and Thai Restaurant is an optimal spot to partake in the best Thai food in Lahore. They serve a great deal of flavorful beef, seafood, and noodles varieties. 
The eatery is renowned for giving a novel Pan Asian feasting experience with exclusive Thai and Japanese specialties. 
Arcadian Cafe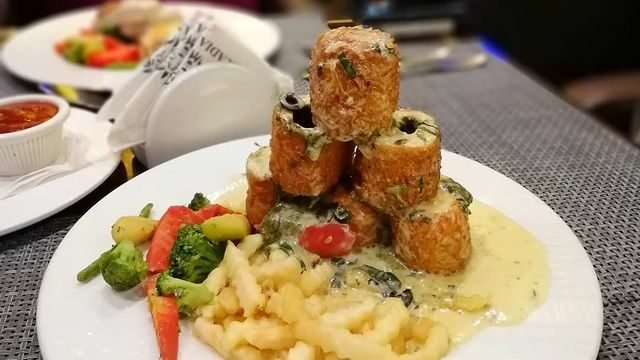 A must-visit eatery in Emporium Mall of Lahore that has a variety of dishes from different cuisines including the best Thai food.
People visiting Arcadian Cafe can opt for both indoor and outdoor dining options amidst an amiable ambiance. Due to its convenient and peaceful locality, one can enjoy dining and shopping all together under one roof. 
Mandarin Kitchen
An Asian fusion restaurant with the best of Chinese and Thai signature dishes to offer. Mandarin Kitchen elevates your hunger as it brings onto your table savory and aromatic delicacies.
Apart from the takeaway, and online reservation facilities one can also avail of the Hi-tea buffet with 30 dishes arranged exclusively on weekends. 
Tai Pan
The incredibly traditional Asian vibe of this place makes it the best Thai restaurant in Lahore. The elongated menu has all the mouth-watering dishes all the way from Thai and other Asian cuisines.
The serene atmosphere of the locality and of this eatery itself allure the foodies to dine here with their dear ones. 
Orchid Chinese and Thai Restaurant
Located in a posh locality the Orchid Chinese and Thai restaurant offer a great deal of authentic Asian cuisines. It is one of the best affordable Thai restaurants in Lahore.
The quality and taste allure the diners and the hygienic atmosphere adds more to the experience. One can effortlessly avail of their special deals and discounts on various occasions.
Conclusion
The city of gardens is home to some of the best places to dig in the best Thai food in Lahore. The renowned restaurants, as well as the food chains, equally serve authentic taste and quality. From the high-end restaurants to the most affordable ones we've enlisted the 15 best Thai restaurants in Lahore.
Apart from this one can also explore the best Chinese and Turkish cuisines at restaurants located in Lahore.