Birthday is an occasion that nearly everybody is amped up for, possibly it is yours or your friends and family. People are always in search of such venues where they could have a euphoric and momentous celebration with their loved ones. In this article 20 best places to celebrate birthday in Karachi has been accumulated to help you get the best options available. 
Birthday Cafes and Restaurants in Clifton/ Defence, Karachi
 Whether you're looking for the top buffet restaurants in Karachi or planning to celebrate a loved one's birthday, you'll find plenty of options in Defence Karachi. here is the list of birthday cafe and restaurants in karachi.
Cote Rotie
Cote Rotie is one of the top-notch bistros and eateries in Karachi. They offer luscious breakfast, brunch, hi-tea, lunch, and dinner. One can have a memorable birthday at this peaceful place. Cote Rotie gives one the choice to have either indoor or outside feasting and festivity for as many guests as you want to welcome. 
Location
Plot/St, 1, Block 8 Clifton, Karachi, Sindh
Pompei
Pompei is essentially an Italian café with practically all Italian fortes on its menu. Unique arrangements including birthday décor and cake are as on point as their food presentation is. One can have here both serene and high-key birthday festivities without any problem. Both indoor and open-air birthday event arrangements could be made here as per the requirements of clients. 
Location
Shapes Compound، 139 McNeil Rd, Karachi Cantonment, Karachi, Sindh
Xander's Cafe Clifton
Xander's Café has a modern yet exuberant and comfortable climate. One can live it up by commending birthdays with loved ones. They serve perhaps the best coffees in Karachi. You can either ask them for a moderate birthday plan or can go for a more decorated arrangement. Xander's café is perhaps the most ideal decision when you need to make your day exceptional with great food. 
Location
C32، E St, Block 4 Clifton, Karachi, Sindh
Cafe Aylanto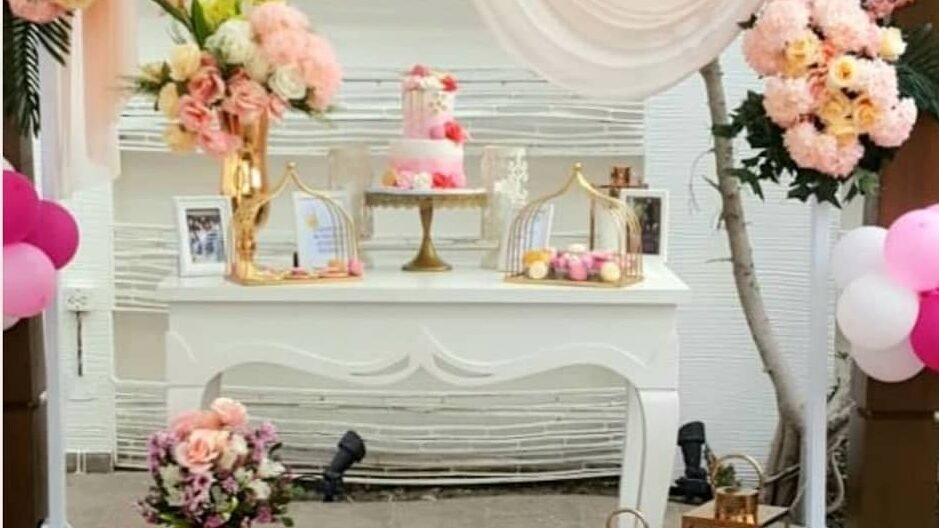 Café Aylanto is one of the premium restaurants people in Karachi desire to plan their events at. They offer a wide scope of food things on their menu including an extraordinary assortment of cakes ideal for any celebration. Café Aylanto offers exclusive packages for Birthday celebrations. You can either get the arrangement done all by them or can get suggest the way you want it to be done. 
Location
D 141, Block 4 Clifton, Karachi, Sindh
Cafe Flo
Café Flo is amongst the modest French restaurants in town. They serve both American and French varieties on their menu to enjoy in a European ambiance. Café Flo has special deals and discounts for special bookings like birthdays. It feels great to celebrate this place in a peaceful environment with friendly service. 
Location
d82, 1 26th Street, Block 4 Clifton, Karachi, Sindh
Koffie Chalet
Koffie Chalet offers the best feasting experience with extraordinary taste and an appreciable atmosphere. The spot has a diversified menu for all suppers of the day. The birthday decorations and birthday cakes are similarly stunning. One can get a table reserved here a day before and the decor accomplished for the event at a reasonable cost. 
Location
102 Captain Fareed Bukhari Shaheed Road, Sindhi Muslim Cooperative Housing Society Block A Sindhi Muslim CHS (SMCHS), Karachi, Sindh
Birthday Cafes and Restaurants in Do Darya, Karachi
Kolachi Restaurant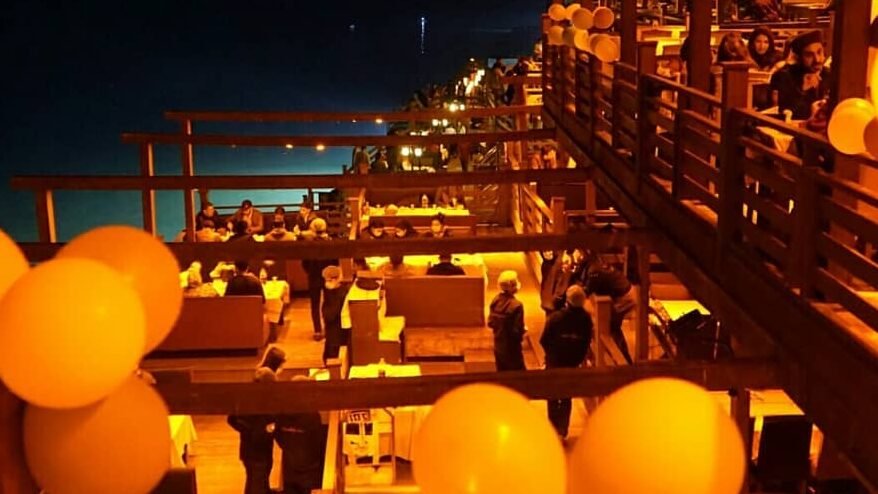 Kolachi is one of the notable restaurants of Karachi serving both taste and quality for quite a long time. They have Chinese, Thai, and Pakistani specialties on their menu. The extravagant courses of action made by them for birthday celebrations are similarly remarkable. Being situated at Do Darya itself makes the entire climate of the spot stunningly wonderful and birthday events, more significant. 
We have also listed top 50 places to eat in karachi, where you could choose any of restaurant that best fits you.
Location
Abdul Sattar Edhi Ave, D.H.A. Phase 8 Zone C Phase 8 Karachi, Sindh
Kebabjees Restaurant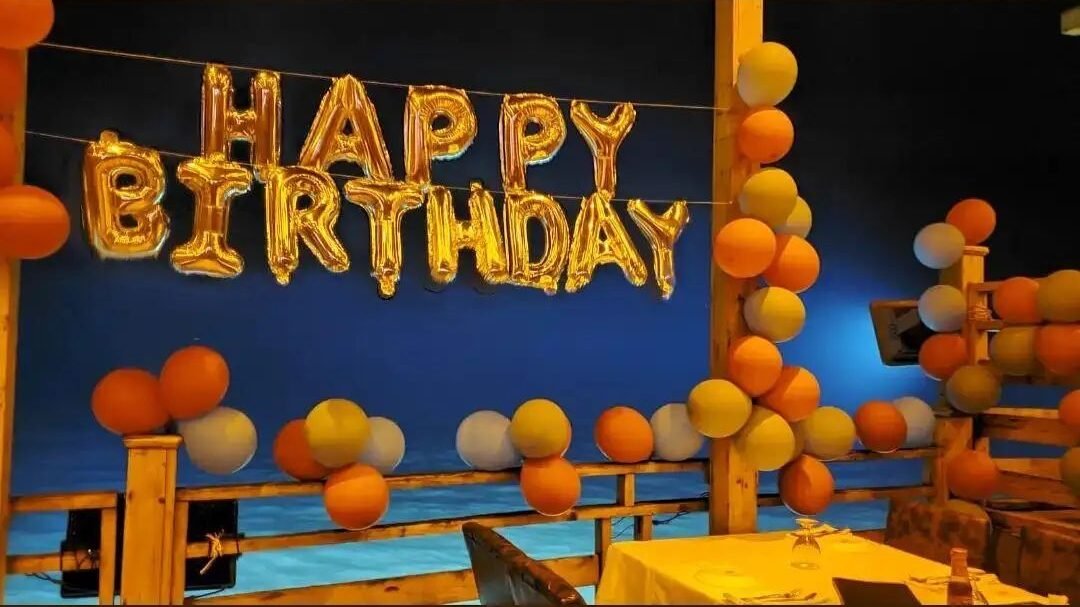 Kebabjees at Do Darya serve flavorful food; however, you can likewise take in the satisfying perspective on the sea and the eatery. They have everything served to go from Chinese to Thai, BBQ to Traditional Pakistani food, and luscious desserts all under one rooftop. Kebabjees cakes are already renowned and birthday celebrations turn out to be more extraordinary with such festivity, feel, and food. 
Location
D.H.A. Phase 8 Zone C Phase 8 Karachi, Sindh
Sajjad Restaurant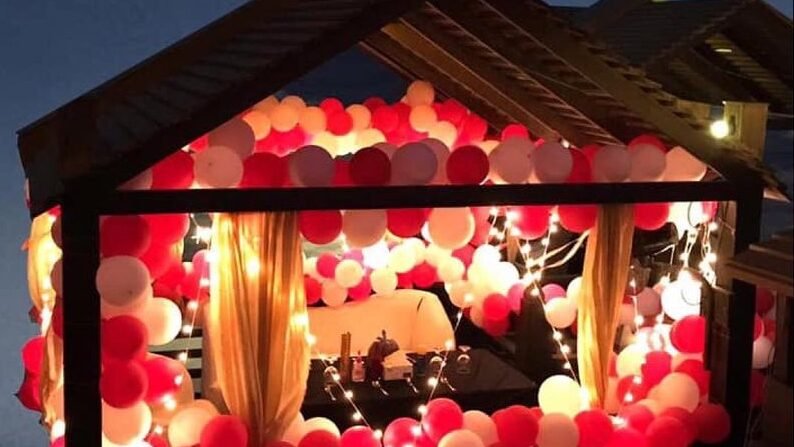 Sajjad restaurant offers an extravagant dining experience by the sea with exquisite flavors. One can have both a memorable and flavorful birthday here. The peaceful atmosphere and well-embellished decorum of the place make the whole experience sumptuous. Bar-b-que is their claim to fame yet you can have different things as well. They also have many family deals and combos. 
Location
Beach Avenue, Do Darya، Sea View Rd, Zone C Phase 8 Defence Housing Authority, Karachi, Sindh
Al-Habib Restaurant
Al Habib restaurant is an ideal spot for people who wish to catch flavorfully nostalgic recollections with their loved ones. Amongst all the other dishes that they serve, Al Habib restaurant is known for its seafood too. They also have breakfast and hi-tea available. Al Habib Do Darya puts forth an equivalent attempt to enliven for the birthday events. 
Location
Do Darya, D.H.A. Phase 8 Zone C Phase 8 Defence Housing Authority, Karachi, Sindh
Charcoal BBQ n Grill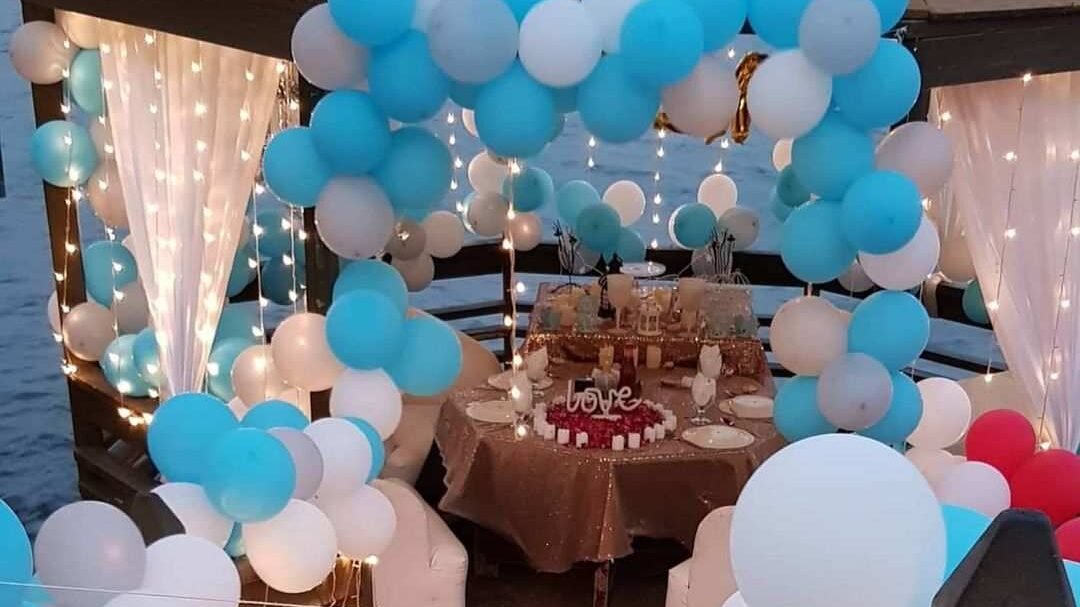 Charcoal BBQ n Grill has a wide range of Mexican, Chinese, Pakistani, European, Italian, and Lebanese food. The atmosphere here is serene with a mesmerizing view of Do Darya making the dining more pleasurable. Charcoal BBQ and Grill invest wholeheartedly in serving their clients well. You can call them to reserve the table and tell them the required arrangements or just go as per their plan. 
Location
Abdul Sattar Edhi Avenue, Pakistan, Zone C Phase 8 Defence Housing Authority, Karachi, Sindh
Birthday Cafes and Restaurants in North Nazimabad, Karachi
Roadhouse Kitchen
Roadhouse Kitchen is a contemporary café with a lot of fast-food options and steaks. One can without a hassle celebrate a birthday in its comfy ambiance. The arrangements as well as the food they serve are delightful enough to become anyone's favorite. You can always contact them and ask them to arrange for you a memorable birthday bash.
Location
Shop #2, D-15, Block-C, North Nazimabad, near Dolmen Mall Hyderi, Karachi
Haveli Kebab & Grill
Haveli Kebab and Grill in North Nazimabad serves assortments from Turkish, Pakistani, and many other cuisines. While if you wanted to taste up your birthday with Turkish flavors then check Lovin Pakistan article on Turkish restaurants in Karachi. The place has a comfortable open-air atmosphere with a courteous staff. It is one of the most famous and distinguished restaurants in town. Investing in a birthday festivity at Haveli merits the time and cash. With interesting activities and outstanding décor, they make the event memorable for all. 
Location
B 117 Shahrah-e-Jahangir Rd, Block H North Nazimabad Town, Karachi, Sindh
Kaybees North Nazimabad
Kaybees in Karachi has always been much appreciated for their ice-creams, but their restaurant is too worth the appreciation. They serve all the dishes ranging from Chinese and Continental to Desi and Fastfood. Kaybees have many deals and discounts on almost everything they serve. Special arrangements for birthdays are made on orders with delicious cakes and noteworthy embellishments.
Location
B 70 B 70 ZUBAIDA COMFORTS, Block L North Nazimabad Town, Karachi, Sindh
Tandoor Restaurant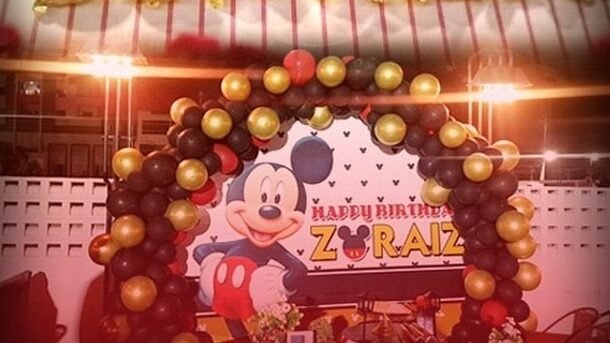 Tandoor restaurant is yet another place to have fine dining in Karachi. They specialize in serving desi food but one can get an adequate range of Chinese and Continental items too. You can either book a table on call or can also reserve one online. They offer free décor packages for birthdays as they aim to make your special days remarkable.  
Location
 D2، Block D North Nazimabad Town, Karachi, Sindh
Ginsoy North Nazimabad
Ginsoy is an exceptional Chinese café serving intriguing Chinese dishes in a satisfying climate. With a lengthy assortment of Chinese, they additionally serve other Pan Asian assortments. You can book them on the web or through a call for any occasion like a birthday. Ginsoy North Nazimabad branch has additionally extended further so presently you can welcome more visitors to your birthday festivity. 
Location
D-2 Shahrah-Sher Shah Suri Service Rd N, Block D North Nazimabad Town, Karachi, Sindh
Nando's Nazimabad
Nando's is a popular Afro-Portuguese eatery that is prestigious for serving barbecued chicken with zesty sauces. They have a lot of deals accessible for friends and family. One gets a free feast at his birthday at Nando's. It could out and out be an exuberant spot to praise your birthday events at having the Peri perk and an extraordinary cake assortment.
Location
Plot d, 11, Block D North Nazimabad Town, Karachi, Sindh
Birthday Cafes and Restaurants in Port Grand, Karachi
City Bistro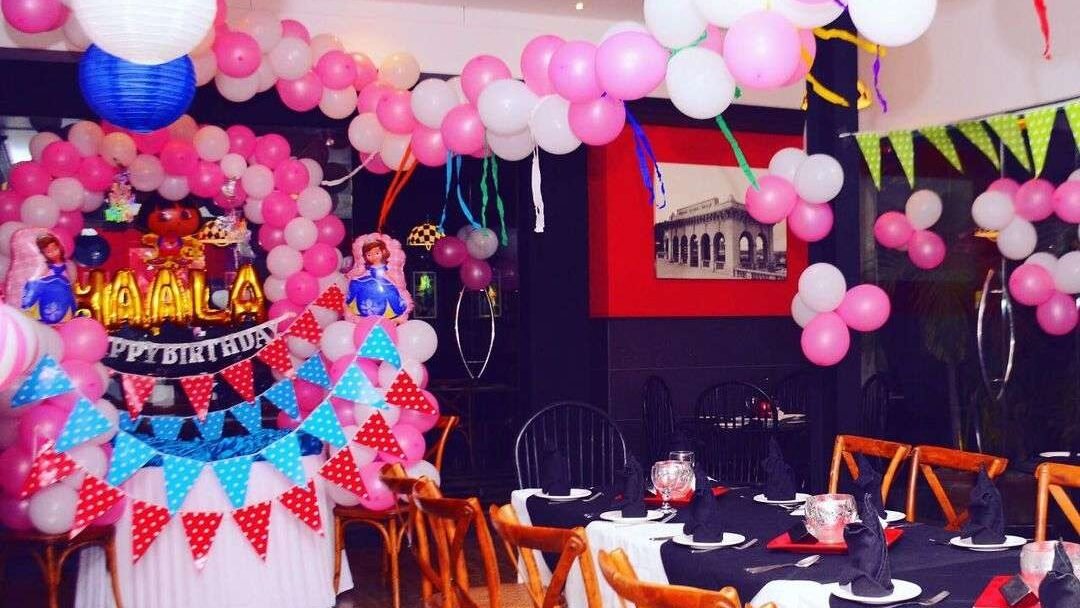 City Bistro in Port Grand is one of the top-notch eateries located there. One can without a doubt have a classy and peaceful dining experience. The environment here is extravagant and ideal for enjoying birthdays. They have both a buffet and Ala Carte menu. Exclusive embellishments could be made upon reservation for the event. 
Location
Port House, Port Grand, Karachi، West Wharf, Karachi, Sindh
Babujees 
Babujees in Port Grand serve enticing food for both buffet and Ala Carte dining. They also serve exotic breakfast every Sunday. One can enjoy lively eating under the sky by the port. One can book any table here for a memorable birthday celebration. You can either follow your plans or depend upon theirs to make the day festive here. 
Location
Port Grand, near Jinnah Flyover، Moulvi Tamizuddin Khan Rd, West Wharf, Karachi, Sindh
Chow Wow
Chow Wow is an authentic Chinese restaurant serving a wide variety of Chinese food in a fine ambiance. Their menu has all chicken, beef, and vegetable Chinese items to dig into. The desserts are equally commendable too. Chow Wow keeps on putting discounts on many deals. One can also have a momentous birthday décor and celebration in the peaceful environment that this place has at an affordable price.
Location
Port Grand Food St, opposite PNSC Building, Karachi, Sindh
Conclusion
The 20 best places to celebrate birthday in Karachi has been talked about in this article. If you are planning a picnic on this special occasion then our article on places to visit in karachi would be helpful for you. Keep in touch with us to get to know more about Pakistan.