It could be quite exhausting to find the right place for the type of food you crave for. Being in a city like Karachi one can never get shortened of fine dining options. Not just the ones you see on and off on the billboards but there is more to get a taste of.
To make the hunt easier browse the best ones as per your requirements through this guide on the Top 50 Exquisite Eateries To Explore in Karachi.
Places to Eat in Do Darya Karachi 
Kolachi Restaurant (Desi and Mediterranean)
It wouldn't be inappropriate to say that taste isn't simply the main element causing Kolachi to flourish throughout recent years. Hold a seat, take in the grand ocean view, and dive into the best food.
Not simply get to know the desi flavors but also get familiar with the Mediterranean impressions.
Kebabjees Restaurant (BBQ, Continental, and Chinese)
The Kebabjees heritage never neglects to satisfy the food wants of their visitors. The restaurant is prestigious for having an assortment of foods from across the world, and heavenly taste.
Additionally, the climate and perspective on Do Darya are similarly satisfying to the eyes adding to the excellence of this spot.
Charcoal BBQ and Grill (Hi-Tea Buffet)
Ever dreamt of having a buffet spectating the Sun getting drowned in the sea? Charcoal BBQ and Grill is the place where you can have such evenings while enjoying their hi-tea buffet.
Their Ala Carte menu is even more diverse and is similarly cherishable.
Sajjad Restaurant (Continental, Pakistani, BBQ, Chinese)
If you are from Karachi you might have already heard much about Sajjad Restaurant. The food here is prepared live and served fresh.
One can additionally consider it as the best venue for celebrations with customized arrangements, quality, and hospitality being served.
Al Habib Restaurant (BBQ, Seafood, Fast Food, Traditional)
Are you in search of good seafood along with other dishes being served under one roof? Al Habib Restaurant will bring your quest to an end.
It has all the varieties including an extensive range of seafood.
Places to Eat in Clifton Karachi
The East End (Traditional Eastern)
The East End will make you have a taste of pure Eastern ethnicities through their food.  Their menu is an amalgamation of all Indian, and Pakistani cuisines.
The ambiance itself is as worth appreciating as the taste and quality are.
P.F Chang's (Chinese and Pan Asian)
PF Chang's makes you have an experience of traditional Chinese as well as other Asian cuisines. The delectable taste, quality, and remarkable services are what is served here.
They bring to you all that you long for from Mandarin, Thai, and other cuisines. 
Places to Eat in DHA Karachi
Okra The Restaurant (Mediterranean)
Okra restaurant has already stolen the hearts of Karachiites. They have achieved excellence in serving the best food in town for 2 decades. 
Not just you'll find here a variety of Mediterranean food but of water also.
Cafe Aylanto (Contemporary, Mediterranean)
Want something unique to add to your favorite food list? Visit Cafe Aylanto to try new dishes inspired by Mediterranean cuisines.
Get your hands on the finest quality of food with healthy ingredients. Moreover, the restaurant is also one of the best places to celebrate birthdays in Karachi. 
Rajdhani Delights (Indian)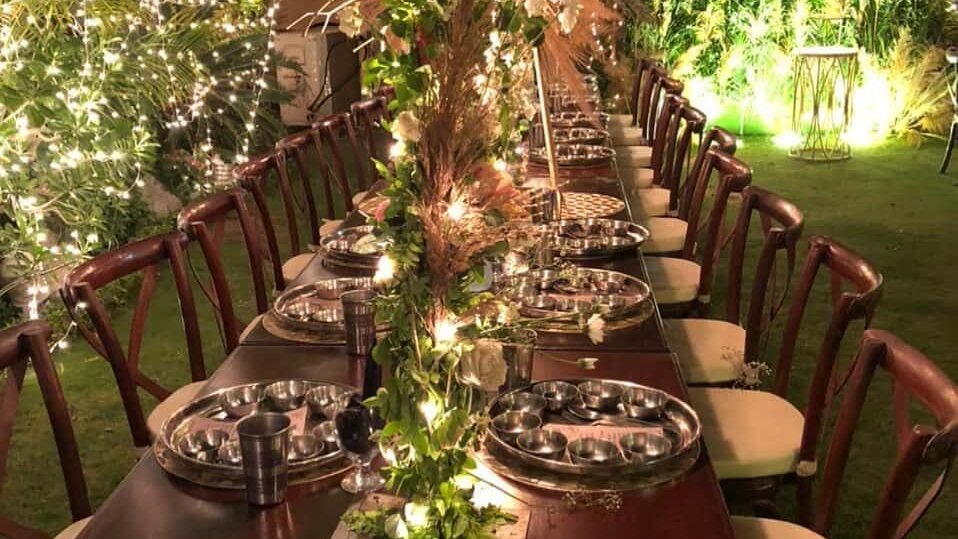 Visit Rajdhani Delights to get on your table the sheer culture and heritage in form of pure Indian Food. You will get obsessed with their Special Thali for sure assembled with 7 tempting main courses complemented with Gujarati Chai and a dessert.
The most exciting thing is that you can get this Thali refilled again.
Places to Eat at Highway Karachi
Haveli (Turkish, Pakistani, Iranian)
Haveli is a hub of traditional cuisines portraying the ethnicity of Pakistan, Iran, Arab, and Turkey mainly through their food. However if you are the big fan of turkish food then do not forget to check out our article on Turkish restaurants in Karachi.
Best cooked best-served food is always waiting for the foodies to explore it and delve into it. Aside from the food the spot likewise has incredible open-air seating making it more cherishable.
Bamboo's Restaurant (Traditional and Contemporary)
Highway is one of the most preferred dining places in Karachi. Bamboo's Restaurant is one of those places one can enjoy diverse varieties of food including Continental, Pakistani, and BBQ.
The place is calm with separate family areas and open-air seating arrangements. 
Shaheen Shinwari (Afghani, Pakistani)
Shaheen Shinwari is famous for serving the best Afghani Cuisine and live-cooked Karahi. It is one of the best BBQ restaurants in Karachi.
The restaurant is always crowded by those who appreciate it much for the best services, exotic flavors, and family-friendly environment. 
Places to Eat in Port Grand Karachi
Babujee's (Breakfast and Dinner Buffet)
Port Grand is a combination of many fun elements all available in one place. Out of many top-notch eateries operating, Babujee's is the one offering breakfast and dinner buffets.
Foodies can enjoy up to 30 specialties in the breakfast buffet. The availability of live music, cycling, kid rides makes the visitors enjoy food and fun altogether.
Ghaffar Kebab House (Traditional, BBQ)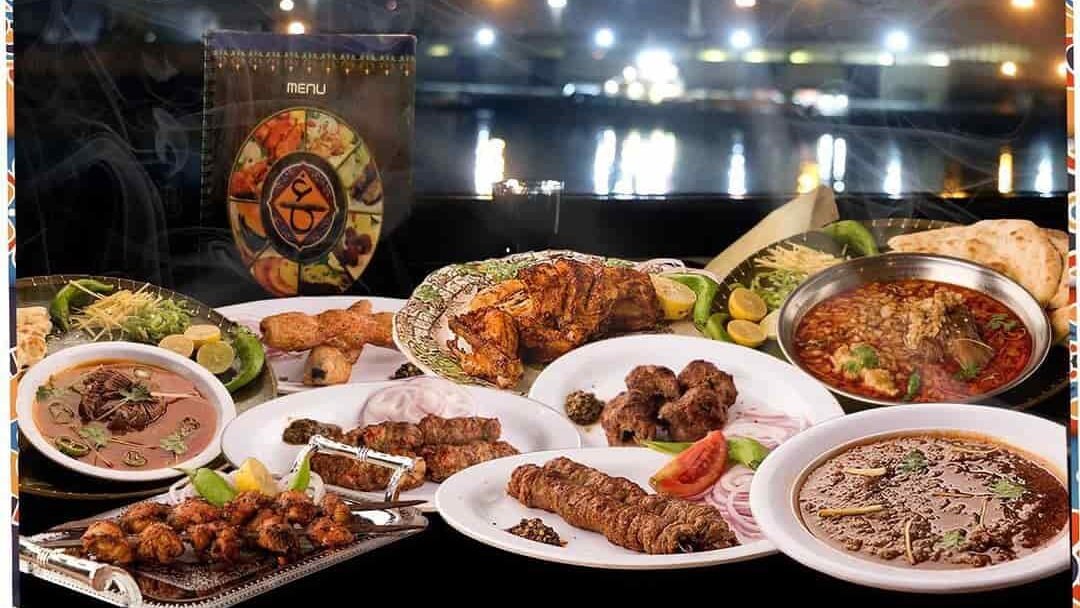 Ghaffar Kebab House serves the best range of BBQ and traditional foods in town. They are renowned for their superior quality and amalgamation of flavorful ingredients making the taste spot on.
It is one of the affordable restaurants in Karachi with an extensive range of grilled items, Handis, and Seafood.
Places to Eat in Gulistan e Jauhar
The Forest Bistro (Casual, Candlelight)
Is there any place suitable for casual friends' hangouts and candlelight dinners? Forest Bistro is the place you must visit.
From full course meals to fast food and party snacks, the restaurant fulfills everyone's requirements. Everything is brought fresh onto the table greatly managed by their efficient staff. 
Amichi Pizzeria & Kitchen (Italian)
Amichi Pizzeria and Kitchen is one of the best Italian restaurants in Karachi. Alongside all the Italian specialties they serve, you can also make your own meal by selecting the ingredients of your choice.
It is more than just a pizzeria as it has an extensive range of fries and pasta too.
Places to Eat in Gulshan e Iqbal
Royal Taj Restaurant (Pakistani, Continental, and Chinese)
Royal Taj specializes in serving delicacies from Pakistani, Chinese, and Continental cuisines. Their 2 Hi-Tea platters are assembled with exotic dishes and flavorful desserts.
One can easily reserve a table here or book them for events either online or on call.
Zameer Ansari (BBQ)
BBQ lovers are fond of juicy, aromatic, and flavorful varieties of meat. Zameer Ansari excels in serving the best BBQ since 1984 in different areas of Karachi.
It gets difficult to resist one's self from ordering any of their specialties including Garlic Boti, Chandan Kebab, Malai Boti, Green Tikka, etc.
Sorriso (Burgers)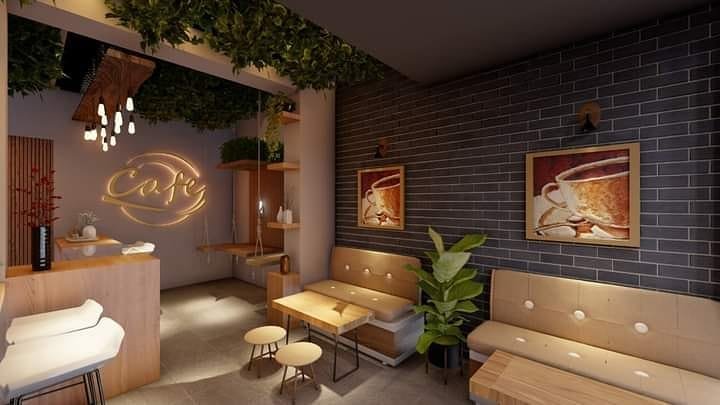 Are you looking for the best burgers in town? Have a burger dinner at Sorriso to find the solution. They are a pro at producing the juiciest, yummiest, and richest burgers in the town.
Moreover, you also have an opportunity to meet your meat with their premium, beef, and chicken burgers.
Places to Eat in Shahrah e Faisal, Karachi
Chaupal (Buffet)
Isn't it exciting to get Thai, Continental, Chinese and Pakistani dishes all at one place at the same time? Well, Chaupal's Exotic Buffet has it all.
It is one of the best buffet restaurants in Karachi serving the best one can long for without any additional costs.
Lal Qila (Buffet)
A Mughal theme-based restaurant portraying the grand and vivid picture of the legendary traditions. The food served here is an assembling of Mughlai, Tandoori, BBQ, Indian, Chinese, and Pakistani cuisines.
By offering more than 92 dishes in their buffet, Lal Qila is taking afore the flavors of the past. All of these traits have taken this restaurant to be among the best places to eat in Karachi.
Rangoli (Buffet)
The ambiance and quality of food is the major reason for one getting drawn towards Rangoli. It is indeed one of the best option for buffet that is serving hi-tea, dinner, lunch, and breakfast buffets.
The restaurant daily serves Mughlai, Pan Asian, Chinese, Continental, and Pakistani dishes. 
Rosati Bistro (Italian)
Get indulged in a flavorful journey at Rosati Bistro a top-notch Italian restaurant. The modern yet serene ambiance and soothing vibe of the place feel more welcoming to the visitors.
One can consider it as the best option to spend weekends enjoying their premium hi-tea buffet. Visit here if you are in search of such places to eat in Karachi with the best ambiance and options.
The Kababist (Afghani, Persian, Pakistani)
The Kababist is known to be the pioneer of introducing the Afghani Dining Theme. The restaurant has a great deal of Afghani, Persian, Pakistani cuisines as well as BBQ with exceptional taste.
The ambiance and treatment of the guests here are the best things the place is appreciated for.
Bait Al Mandi (Arabian, Yemeni)
Treat your tastebuds with the intense flavors all the way from Arab specifically Yemen. The tender and smoky grilled chicken served with aromatic rice is the specialty that people crave.
Moreover, the restaurant also serves an exclusive Bait-ul- Mandi Kids meal and Arabic desserts. 
Places to Eat in Bahadurabad
Oh My Grill (Burgers)
Take a mouthful of Oh My Grill burgers and feel the burst of flavors. It is an all burger restaurant with delighting Oh My Combos, OMG Sliders, Fried Fillet Burgers, Gourmet Burgers, and Classic Burgers.
Not just that but they also serve some really praiseworthy combos like Grill Kit, Oh My Deals alongside their mouthwatering appetizers.
Xavion- The Coffee House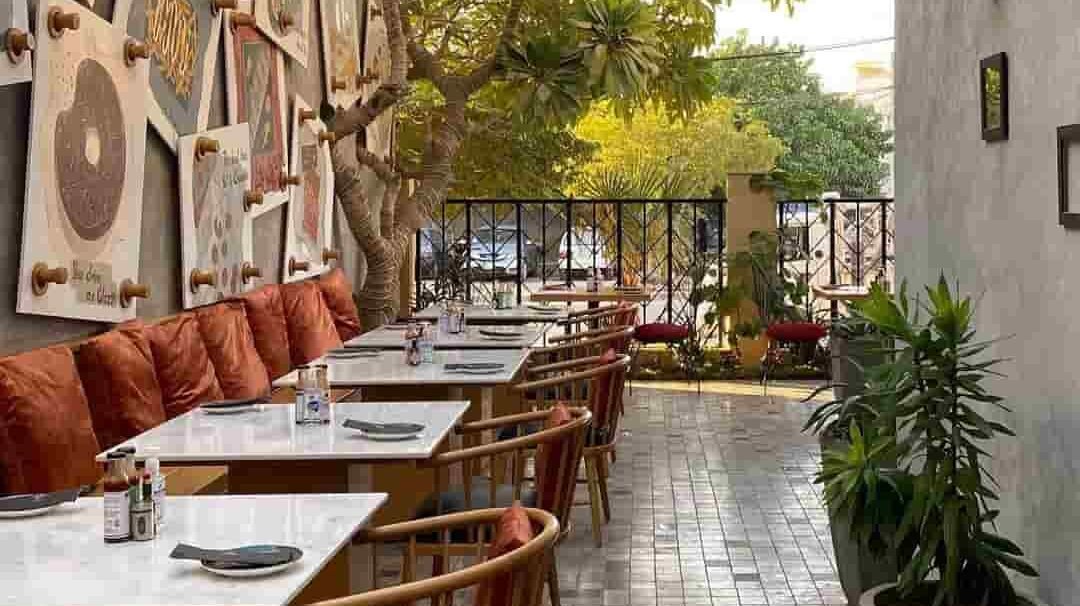 Create your coffee memories at Xavion the coffee house with family and friends. Located far from the hurly and burly of the city, the cafe serves the best coffee in town.
Additionally, they have a wide variety of breakfast, bunch, and hi-tea items.
Places to Eat in PECHS
Mandi House (Arabic)
Arabic cuisine has been in trend for so many years now, yet Mandi brings to you the true flavors of it.
One can choose the desired dishes with meat options from the menu including Mandi, Chicken Madbee, Mutton Madfoon, Kunafa, Spicy Chicken Meshwi, Riz Ala Dajjaj,  and Mix Grill as specialties. 
Imperial Court (Chinese)
Imperial Court serves an authentic profusion of Chinese specialties. The richness and exoticness of the Chinese cuisines are well-merged in all that they bring to their customers.
Their vast menu is comprised of all sorts of Chinese soups, noodle dishes, rice, and more.
Zeytin (Middle Eastern, Turkish)
Turks and Middle Eastern culture and food possess a long history. Let Zeytin take you on that journey and explore the food nurtured with historical Middle Eastern and Turkish flavors.
Though they have an elongated list of irresistible items but do not miss out on their specialties including Mutton and Chicken Kabsa.
Places to Eat at Burns Road
Food Centre
Food Center is meeting the requirements of its customers since 1996. Their burns road branch stands out of all the eateries located there. Apart from the gigantic range of items in their Ala Carte menu, the restaurant also offers the best rooftop dinner buffet in Karachi also.
One can have an experience of Pakistani, Indian, Arabic, Continental, Turkish, Chinese, and other cuisines all in one place.
Mazaidar Haleem and Foods
Mazaidar Haleem and Foods is yet another famous dining spot at burns road. It is known for the availability of desi, tandoor, Fast food, BBQ, and other Pakistani dishes. Many people prefer getting their food tin packed to take it to different cities or countries.
The services, taste of their products, and quantity they serve make it one of the most preferred places to eat in Karachi.
Places to Eat in Bahria Town
Cave Restaurant (Traditional, Fast Food, Chinese)
Bahria Town Karachi has many unique additions and Cave Restaurant is one of them. It is made inside an artificial cave with a hygienic and family-friendly environment.
They offer a variety of starters with Chinese, Pakistani, and other Main Course dishes. The desserts and drinks served here are equally commendable.
Istanbul Grill (Pakistani, Afghani, Turkish)
Want to taste something exotic? Then have a visit to Istanbul Grill located in the Carnival Area of Bahria Town. The restaurant has an array of Afghani, Turkish, and Pakistani dishes to amaze you with.
The seating itself is a representation of the culture that one can enjoy with family and friends.
Ginsoy (Chinese)
A high-end restaurant with premium Chinese dishes to offer, Ginsoy is located all over Karachi. The motto is to serve authentic Chinese delicacies including amazing starters, mouth-watering main course, tantalizing noodles, and dreamy desserts.
One can also avail of their premium discounts on various occasions.
Places to Eat in North Nazimabad
Tandoor (Rooftop Buffet)
Are you in search of the best buffet in North Nazimabad? Tandoor will get you sorted. It is one of the best buffet restaurants in North Nazimabad with over 60 dishes in their Hi-Tea menu.
Moreover, one can find all kinds of Continental, Chinese, Karahi, BBQ, Fast food, and starters here. 
Nandos (Mexican)
It's now been more than a decade serving the best Mexican food in town. Nando's has its oldest branch in North Nazimabad with the same quality and quantity of the food as it was before.
Their specialties are the Peri Peri Chicken items. One can also enjoy their Casa deals and their designer drinks.
Naan Stop (Not an Ordinary Naan)
Naan Stop has something more to offer than the regular Naan. They bring to you the non-stop variations of Naans, Naanza, Calzones, fries, Pasta, and much more.
One can also get a customized naan with stuff crust and extra topping if desired. 
Bam-Bou ( Chinese and Traditional)
Ever had desi Hi-tea at a Chinese restaurant? Bam-Bou offers such an experience. The reason is that it had taken a step forward to not just treat with Chinese but to combine it with other cuisines too.
They serve diverse main meals, starters, desserts, mocktails, and much more. 
Places to Eat at KDA
Alaska Restaurant ( Pan Asian)
Alaska Restaurant aims to serve the best Pan Asian cuisine in a remarkably good ambiance. Alongside the taste and quality of food, the comfort of guests and hygiene are their priorities too.
You can also consider this place to celebrate birthdays and anniversaries. 
La Lorenzo (Pasta)
La Lorezo is the ultimate solution for your pasta cravings. It is one of the best pasta restaurants in Karachi. The entire menu has different types of Pasta with authentic taste and aroma.
Think no more and visit this place to dive into the finely cooked Pasta. 
Jucy Lucy
Life's too short to have boring food, why not excite it with Jucy Lucy then? The all-at-one-place destination for burger lovers also has a long list of heavenly items like sandwiches, hotdogs, and fries.
On the other hand, the steaks and starters are equally paradisical.
Aussie's Burger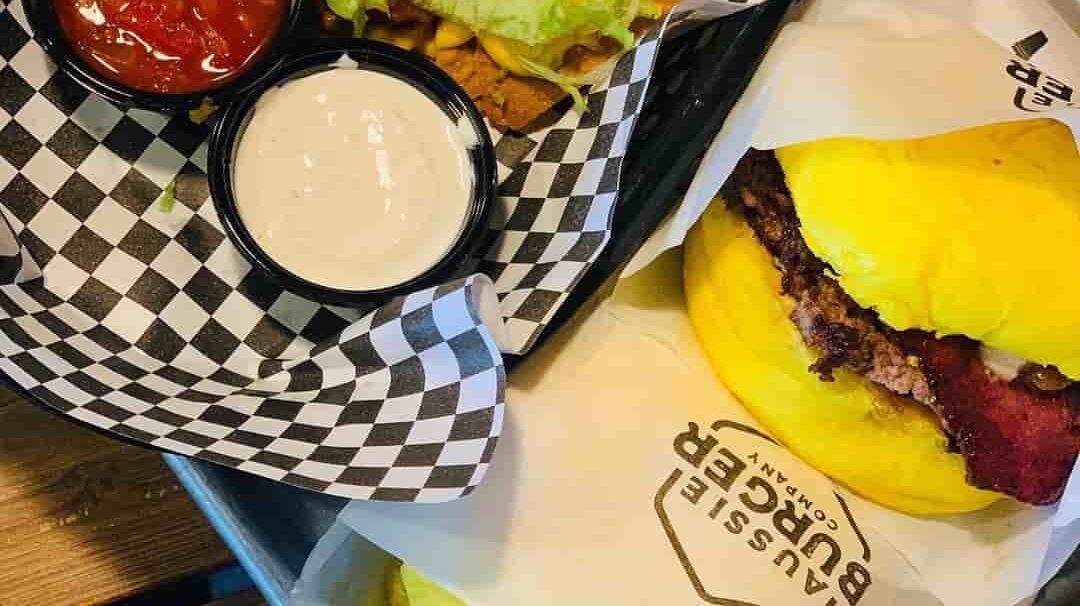 Aussies Burger Company will flood you with so many options to get confused between what to taste and what not to. Their Chicken Burgers are just as good as the Beef Burgers.
Try not to forget to taste their finger-licking good starters.
Places to Eat at National Stadium Road
Saltanat (Chinese, Continental, BBQ)
Salatanat restaurant is one of the new addition to the food industry of Karachi. It serves with the best quality Chinese, Continental, and BBQ items.
As the name suggests the restaurant provides a royal dining experience to its guests.
Places to Eat in Boat Basin
Balochi Sajji and Koyla Karahi (Sajji, Karahi)
Balochi Sajji and Koyla Karahi are some of the famous cuisines of Karachi.  The traditional Balochi techniques and spices are utilized for the purpose of serving authentic Sajji.
The Koyla Karahi is a perfect combination of spices and flavor that is already loved much by Karachiites. 
Del Frio (Morrocan, Mexican)
Want to taste something special from Morocco and Mexico? Del Frio has so much to present to you from Mexican and Moroccan cuisines. The main courses, starters, and breakfast are what one can assume to be coming straight from Detroit.
Moreover, it also has the finest cakes and other assorted desserts available for food lovers.
Bar B.Q Tonight (Pakistani Cuisine)
Bar B.Q Tonight is the pioneer of Pakistani Cuisine serving the best in Karachi for many years. The restaurant serves an assortment of Middle Eastern, Afghani, Arabic, and Pakistani cuisines.
The special salads that they serve have the same freshness and exotic taste.
Shanghai Social (Chinese, Korean)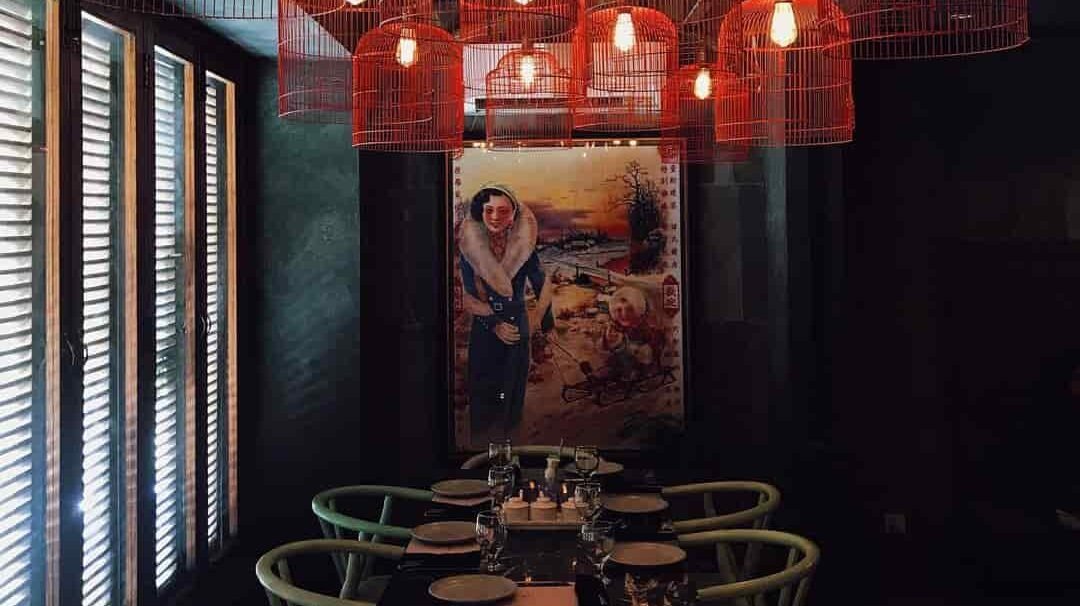 There are many restaurants already serving Chinese dishes, however, Shanghai Social delivers a unique taste. It has a combination of Chinese and Korean staters, main courses, soups, and noodles.
Their dessert variety is equally appreciable due to the enchanting taste and texture.
Places to Eat in Gulshan e Jameel
Bystro Cafe (American and Traditional)
Bystro Cafe brings to your acknowledgment the foreign American as well as the much preferred traditional flavors. The outdoor seating arrangement beneath the sky makes the place look more attractive.
The attention is paid not only to the taste and quality of food but also the quantity which makes it more economical.
Final Word
Karachi is not just a city of lights but a city of diverse ethnicities, and food. The food business is much thriving and yet more competitive. Through this list of Top 50 Exquisite Eateries to Explore in Karachi we have tried to sort out the best you might need.
If you are planning an outing with your family then read our article on best places to visit in Karachi that would be helpful for you.