Karachi is already known as the hub of eateries and different national and international flavors. To make it even wider several restaurants have started serving authentic Turkish Cuisines to satiate the cravings of its lovers. We have listed top 50 places to eat in Karachi that you must check to try different type of cusinies.
Through this article, you will discover the Top 15 Turkish Restaurants in Karachi to take you on a voyage to Turkey with their cuisines. 
Solen Istanbul
Solen Turkey is a wonderful place to have a real taste of Turkish Cuisine. The professional chefs combine all the authentic flavors from Turkey and assemble them well to serve them in an authentic manner.
The major aim is to serve exquisite Turkish variety to fulfill your gastronomical cravings for Turkish food. 
Real Taste – Istanbul Grill
If you want to have the best Turkish food in Bahria Town, visit Istanbul Grill. It delights your taste buds with a fusion of Afghani, Turkish, and Pakistani meals.
The ambiance, quality, and taste make this restaurant one of the best places to have Turkish food in Karachi. The place is also preferred for meetups and other events.
Kabsa Express
Have you ever had the best Middle Eastern Cuisine in Karachi? Try it out at Kabsa Express. They have in here a variety of Lebanese, Turkish, Arabic, and Yemeni cuisines. 
The specialties one must taste here are the Mandis and Madghout with meat choices. From appetizers to main course and desserts, everything is assembled with exotic flavors created with aromatic ingredients. 
Zeytin
Zeytin has introduced a unique concept of a pub-style restaurant in Karachi. They serve a variety of Arabic, Turkish, Lebanese, and Mediterranean dishes.
Try out their finest Pide, Borek, BBQ platter, Kabsa, and Iskendari Kebab to get the best of flavors from Turkey. The creamy Kunafa and other delish desserts will leave equally amazed with their taste.
Haveli Kabab & Grill
Wouldn't you want to have your favorite Turkish food in an open-air serene ambiance? Haveli Kabab and Grill bring to you such an experience.
It is one of the top 50 places to eat in Karachi because of its ambiance, taste, and service quality. One can enjoy here a great deal of Mediterranean, Turkish, and Pakistani dishes.
As Salam Turkish
As-Salaam Turkish restaurant is well-known for its delicious rolls and BBQ range. It has multiple ranges in Kebabs with Turkish flavors and premium quality and meat options.
Moreover, you can also get a wide variety of beef and chicken rolls. Furthermore, they also serve an exclusive variety of fried fish one must not miss out on.
Turk Naan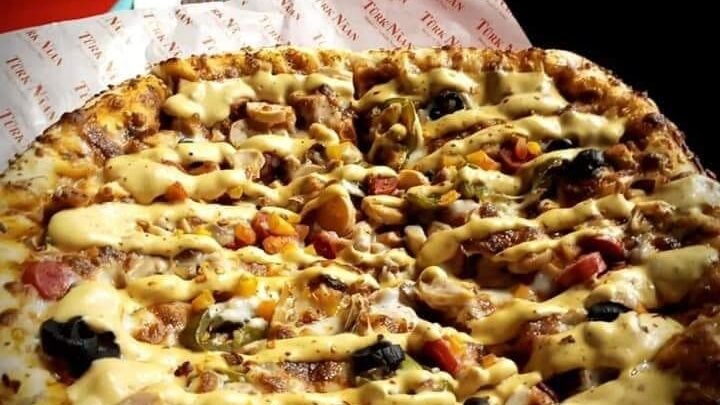 Turk Naan is not just an ordinary Naan shop, but they have brought an evolution in this regard. One can get here the amazing variations of Turkish-style pizza Naan baked freshly.
It is one of the affordable and authentic places in Karachi to enjoy a Turkish stuffed Naan prepared in the brick oven. The customers can choose their preferred toppings, seasonings, and stuffings or can ask for extra too.
Taksim Square
Get onboard the journey towards Turkey through flavors and aroma with Taksim Square. It serves all that is a part of a traditional Turkish Cuisine in both outdoor and indoor settings at different places in Karachi.
The specialties include Doners, Platters, and other BBQ items. Not just does the food taste authentic but is also prepared in a traditional Turkish brick oven.
Turkish Cafe
Turkish Cafe has an aim to make its customers experience the fine Turkish culinary sensation. Their qualified and skilled chefs bring to you the best food with luscious flavors.
The menu includes Turkish BBQ dishes with Pakistani traditional dishes too. One could also arrange the birthday party at Turkish Cafe. while we have also compiled a list of top restaurants in karachi to celebrate birthday, do not forget to check it out.
Bursali
Are you still in search of the best Shawarma in town? Why not try Bursali then? They have a magnanimous range of melt-in-mouth Shawarmas.
One can get from here an exotic variety of well-assorted shawarma with flavors straight from Turkey. Visit them to avail of their exclusive deals and special discounts. 
Ala Rahi
Ala Rahi serves a mouth-watering fusion of Lebanese, Turkish, and other Middle Eastern Cuisines in a peaceful environment.
Order anything from the cold mezze, salads, mandi, fast food, Main courses, and multiple specialties with incomparable desserts. Ala Rahi restaurant additionally serves economical lunch deals with likewise great taste. 
The Kebab Shop
The Kebab Shop brings the Karachities the true Middle Eastern famous in the streets of Melbourne. Avail of from the saucy and savory Turkish Hummus with BBQ, Pide, and shawarma.
In case of being a fitness freak, you can also get their low-calorie food options.
Pita The Shawarma Revolution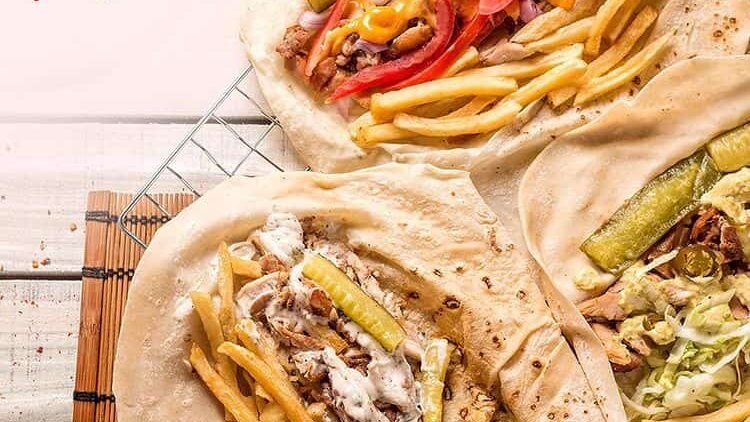 Shawarma is known for many years now, but Pita has brought a Shawarma Revolution. You can order any of your favorite Shawarma with different meat choices.
Not just Shawarma one can also get here yummy Turkish street style Churros. Grab a chance to have exclusive rice platters, fries platters, and other combo platters here all at one place.
Aromaish
If you are a true Turkish food fan, then you must know more about the traditional dish Pide. Aromaish brings to its customers' different types of assorted Pide with different toppings and stuffing.
Along with other this, they also prepare and serve freshly baked Turkish and Mexican-style Pizzas.
Turkish Shawarma Corner
Who doesn't like Shawarma? Of course, everybody, these days does. To bring you the much-cherished wraps and Shawarmas, Turkish Shawarma Corner bring together the authentic taste and freshness.
It further serves the crunchy wings and savory grilled burgers. The best part is that you can order from here online using their website, Cheetay as well as Foodpanda.
Conclusion
This was all that the top 15 Turkish restaurants in Karachi have to delight your taste buds with. If you are a Karachiite or planning a visit to Karachi, try any of them to get the real taste of Turkish Cuisine.
If you want to get to know more about eateries in Karachi, read our article on the 17 best buffet places in Karachi.