Are you a foodie? A nature lover? Or do you simply enjoy exploring new places? If you find yourself nodding in agreement to any of the above questions, you're in for a treat! There are some of the best places to visit in Islamabad, the capital of Pakistan.
Islamabad is renowned for its hidden gems, luxurious malls, iconic mosques, and delicious cuisine. People usually find it hard to uncover the top tourist spots near Islamabad, so we are going to streamline your search and offer you some great sites to visit here.
Top Rated Islamabad Tourist Sites
You may find Islamabad a less exciting destination than the northern part of Pakistan, but with the information given below about the must-visit places in Islamabad at your side, you'll enjoy your time there while learning about a new side of a country you've never been to before. You can also find your perfect place to stay in Islamabad with our list of 20 best guest houses.
Let's spare a few minutes to read our well-researched Islamabad tourist guide and dig out your favorite spot to spend your beautiful day in Islamabad.
Worth Visiting Historical Sights
Pakistan's historical sites offer a unique window into the culture of Pakistan by chronicling the nation's development. The following are the Islamabad places to visit to get an in-depth knowledge of history.
The Pakistan Monument
The Pakistan Monument stands atop Shakarparian forests, high above the city, symbolizing the unity of Pakistanis who sacrificed their "now" for a better "future." Moreover, the significance of its petal-shaped construction portrays the 4 provinces of Pakistan.
The short petals in between show other territories (AJK, Gilgit Baltistan, and other tribal areas. This patriotic structure captures everybody's sight.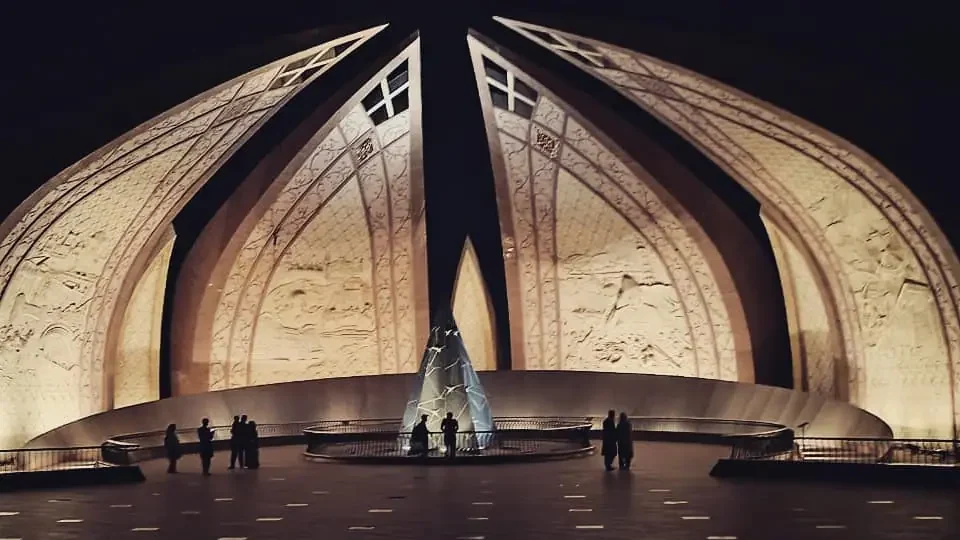 Faisal Mosque
The Faisal Mosque also offers picturesque views. It is a famous mosque in the capital, and the grand structure was designed by a Turkish architect and completed in 1986. It is an iconic symbol of Islam and a popular Islamabad tourist point for those interested in Islamic architecture.
The mosque can accommodate more than 200,000 worshippers at a time and is one of the most beautiful places in Islamabad for trips.
The Lok Virsa Museum
Lok Virsa Museum is a national museum of Pakistan and is one of the Islamabad famous places that display the country's cultural heritage. It is located in Islamabad and was established in 1974.
The museum has a rich collection of artifacts, pottery, textiles, weapons, and jewelry. It also has a library and auditorium. The museum is a worthy place to learn about the culture and history of Pakistan.
Saidpur Village
Saidpur Village is one of the great tourist destinations near Islamabad. it is considered as oldest village in the Islamabad region, dating back to 1530 when Mirza Fateh Ali founded it.
The village gets its name from Said Khan Gakhar, who was given the village by Emperor Akbar after his family's services in the war against Sher Shah Suri.
The village contains many historical sites and is a great place to learn about the history and culture of Pakistan.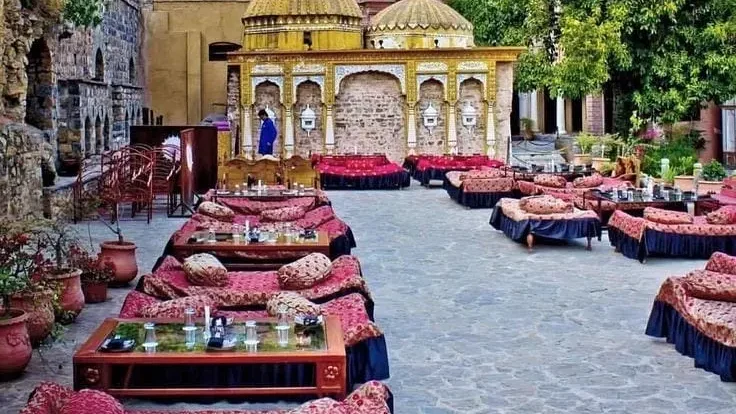 The village also has several restaurants, and the famous one is Des Pardes, which makes it worth spending a day or two explorings. Don't you think Saidpur Village sounds like an intriguing place to visit? We sure do!
Shah Allah Ditta Caves
Shah Allah Ditta caves are one of the most intriguing and the best tourist places near Islamabad. These caves have a rich history, dating back to the time when they were used by Buddhist and Hindu monks.
The caves are also home to several ancient banyan trees and a freshwater spring. Today, the caves are a popular tourist destination, offering a unique glimpse into the past.
If you're looking for an unforgettable experience, be sure to add Shah Allah Ditta caves to your list of the best places to visit in Islamabad. There are also some other historical landmarks that you'll surely enjoy visiting.
Renowned Shopping Arenas
Islamabad is a city with much to offer, including avid shoppers. The shopping malls in Islamabad offer a wide variety of shops and restaurants to keep even the wisest shopper happy. From high-end designer stores to more affordable shops, you'll be sure to find what you're looking for.
Centaurus Mall
If you want some retail therapy, look no further than Centaurus Mall. This mall is one of the best places to visit in Islamabad, and it is home to a number of high-end stores and restaurants, making it the perfect place to treat yourself.
And, if you get tired of shopping, you can always take in the stunning views from one of the mall's vantage points.
Giga Mall
Giga Mall is one of Islamabad's most popular shopping malls, known for its elegant design and stylish shops. The mall is located on GT Road, DHA Phase II, and shares its site with the world trade center.
Visitors can find a wide variety of shops at Giga Mall, ranging from clothes and accessories to cosmetics and home décor. Additionally, there is a food court with various food outlets to entice your taste buds.
Jinnah Supermarket
Jinnah Super is the most popular tourist place in Islamabad and one of the largest shopping complexes out there. It is located on Jinnah Avenue in F-7 Markaz and covers a huge area.
There are numerous shops, large and small, that sell various items such as rugs, leather goods, fabrics, books, music, etc.
People come from all over Islamabad and even from other cities to shop here. The complex also has a food court with various restaurants and cafes.
Islamabad Famous Eateries
How can we not start with food? The perfect way to analyze the city is through its cuisine, and Islamabad does not disappoint when it comes to its culinary offerings. From the yummiest street food to fine dining, the city has it all. Even you can find the best Buffet restaurants in Islamabad with a single click.
Here are some of the famous spots to eat in Islamabad:
Howdy Islamabad
If you're looking for a taste of the American West in Islamabad, then look no further than Howdy. This casual eatery serves up delicious burgers and grilled meats with a side of good old-fashioned hospitality.
The restaurant's Old West cowboy theme will transport you to another place and time, where you can relax and enjoy some fantastic food. This restaurant is one of the perfect hangout places in Islamabad.
The Monal Restaurant
The Monal is one of Islamabad's most iconic eateries and among the Islamabad beautiful places list. The restaurant is located in the scenic Pir Sohawa district and offers stunning city views.
The Monal's menu features a variety of Pakistani and international dishes, and the Chicken Tikka Masala is a must-try.
Tuscany Courtyard
This restaurant serves authentic Italian cuisine in a beautiful setting. The indoor seating area is adorned with dim gold lights, textured wooden tiles, and a huge scenic painted wall. The tables are covered in white tablecloths and surrounded by wooden chairs.
The menu features a variety of traditional Italian dishes, including pizzas, pasta, and risottos. The Tuscany Courtyard is the perfect place to enjoy a romantic dinner or a night out with friends.
1969 restaurant
1969 is a unique 60s-themed restaurant in Islamabad that offers a wide variety of food. The restaurant was established in 2010 and features both indoor and outdoor dining areas. The menu features classic Pakistani dishes as well as international cuisine. Check out the latest menu of them.
The restaurant is perfect for celebrating birthdays, weddings, and other special occasions in big laws attached to the classic buildings.
Parks of Islamabad
The fresh air and sprawling green spaces of Islamabad's parks are a welcome respite from the hustle and bustle of city life. The following are some of the best parks in Islamabad:
Fatima Jinnah Park
F-9 Park or Fatima Jinnah Park is one of the biggest parks in Pakistan and a great place to spend some time outdoors. The park was designed by Michael Japero and inaugurated in 1992.
The park offers a variety of recreational activities, including a sports zone with a standard-length swimming pool, table tennis, and snooker tables.
The park also has a McDonald's within the vicinity to enjoy your favorite meal after a stroll in the park. The vast green space is perfect, making this place one of the best Islamabad picnic points.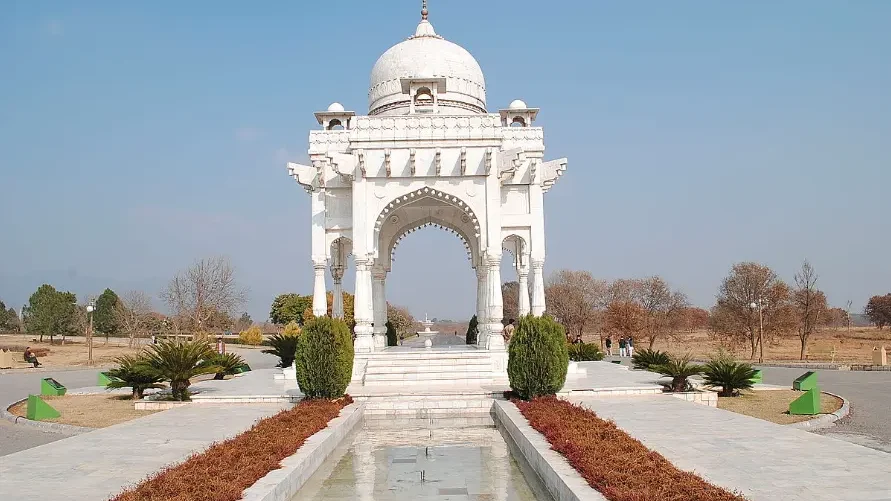 Lake View Park
Lake View Park is one of the best Islamabad tourist places. The park offers stunning views of Rawal Lake and a variety of recreational activities. Visitors can enjoy picnicking, boating, fishing, and bird watching.
There are also restaurants and cafes on-site, so you can refuel after a day of exploring. In parks, one can spend an awesome day with their loved ones at this location.
Kachnar park
For a peaceful and safe place to get your daily dose of exercise, look no further than Kachnar Park. It is perfect for health-conscious people who are looking for a place to walk or jog in peace.
With long tracks and a dedicated exercise area in the center, this park has everything you need to stay fit and healthy. And when you're done working up a sweat, you can relax on one of the many benches located throughout the park.
Islamabad Zoo
Have you ever been to a spot where you can see lions, tigers, and bears? Well, if you haven't, then you should definitely add the Islamabad Zoo to your list of good places to visit in Islamabad.
The zoo is home to various animals, including leopards, spotted deer, and Indian gazelles. In addition to the animals, the zoo also boasts a beautiful Japanese garden that is perfect for kids. The garden has a variety of swings and other recreational activities that your kids will love.
Other Best Places To Visit in Islamabad
The best outing places in Islamabad also include natural attractions like the Margalla Hills, Shahdara, waterfalls, and more. Are you a nature lover? Then you'll definitely enjoy exploring these natural treasures.
Margalla Hills & Trails
Margalla hills offer a great escape from the hustle and bustle of the city. There are numerous hiking trails that wind through the hills, providing stunning views of the surrounding scenery.
The famous hiking trails include Trail 3, which leads to Monal and other restaurants with great views; Trail 5 leads to the top of Pir Sohawa Road; and Trail 6, which is a biking trail.
These trails are a great way to explore the natural beauty of Islamabad, and you will not regret visiting this beautiful place in Islamabad.
Daman e Koh
Daman-e-Koh is another one of Islamabad most beautiful places. It is located on a hilltop between the Margalla Hills and offers stunning views of the city. The place is suitable for a family day out or a picnic with friends.
There is plenty of space for trekking and hiking, and the scenery is simply breathtaking. If you are finding a place to relax and escape the hustle and bustle of the city, then Daman-e-Koh is definitely one of the worth-seeing places in Islamabad.
Shahdara Valley
The Shahdara Valley is one of the most popular natural attractions near Islamabad. This place is located at the foothills of the Margalla hills. The valley is home to a beautiful stream of cold water that flows through the greenery over the mountains.
This famous place in Islamabad makes it the perfect spot for a picnic or hike. Several iconic mosques and temples are located in the valley, making it a must-visit place. Check out the Shahdara Valley reviews from here.
Bruti Waterfall
Have you visited the splendid waterfalls of Islamabad? One of the famous waterfalls in Islamabad is Bruti which involves a series of ponds that lead to the Margalla mountain's highest point.
This is the most enjoyable tourist spot among youngsters. If you are looking for some refreshing picnic spots near Islamabad, then go for this place.
Wrap it Up!
This splendid city has many good places to visit, ranging from parks and gardens to natural Islamabad attractions and historical sites. Whatever your interests are, this city will have something to keep you entertained.
Islamabad is a perfect blend of luxury, thrill, and affordability when it comes to famous places to visit in Islamabad. People around the world cherish and appreciate the beauty of Pakistan, and Islamabad is no less than its Northern areas. You can visit your stay in Islamabad with different luxury hotels like Avari Express.
For travelers new to Islamabad, this tourist guide in Islamabad will help you explore its beauty and vastness. So what are you waiting for? Let's go and explore.