Pearl Continental Malam Jabba, is a beautiful spot nestled between the Hindu Kush and the Himalayas. Designed for families, this hotel provides easy access to the extensive Malam Jabba Ski Resort. This first-ever Ski resort was opened to guests in 2019 and offers fascinating views and adventurous activities with 5- star facilities in Malam Jabba, Swat.
This elegant hotel is part of the largest hotel chain in Pakistan, overlooks the mountains, and offers stunning views from 9,200 feet. Wherever you're in Malam Jabba, you can feel the luxury of this place because, with breathtaking views of the valley along the winding roads of Swat, the tour ends at Pearl Continental, a 5- Star Hotel at  Malam Jabba Ski Resort.
Location of Pearl Continental Malam Jabba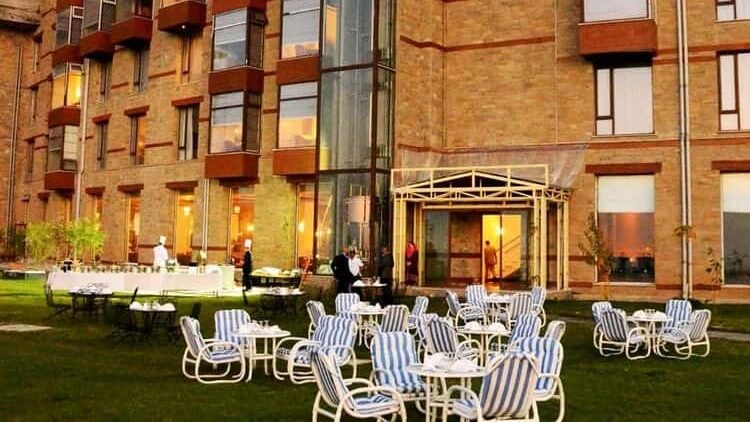 Pearl Continental Malam Jabba, is about 275km from Islamabad, a drive of 4 hours by Swat Motorway, and 42km from Saidu Sharif, a drive of 2 hours via Malam Jabba Road. This hotel has a picture-perfect location because the spacious terrace with unparalleled picturesque views is an unforgettable experience for all guests.
80% of the road to this tourist destination is fully prepared, and paved, with safety blocks, reflective paint, and everything that won't interfere with comfortable driving. And the remaining 20% of the road is under construction but the development process is moving quickly so by the time you read this article and go there it will be complete.
My Experience At PC Hotel Malam Jabba!
I planned my trip to Malam Jabba a few months ago. There are many amazing hotels in Malam Jabba but we chose Pearl Continental and had one totally awesome experience. We stayed in a deluxe suite on the 2nd  floor. The infrastructure of the building is amazing and the mesmerizing views of mountains from our room make this stay the best. The ambiance of the hotel was beautiful and the other best thing is Marco polo restaurant which offers a variety of Pakistani and continental food, and a complimentary free breakfast.
The staff was always courteous and willing to help with the extra mile. Pearl Continental offers plenty of activities, including chair lifts, zip lining, snowboarding, and plenty of other activities that you can do even on rainy days. It's worth coming here for vacation with family and friends. I have rarely experienced such services in other hotels in Pakistan that's why I would definitely recommend staying here if you ever visit Malam Jabba.
Pearl Continental Hotel Highlights
Pearl Continental Malam Jabba features
76 rooms and suites
2 restaurants
Fitness club
2 cafes
Designated smoking areas
Meeting rooms
A large event space
Accommodation
Looking to unwind in a cozy place? Then, Pearl Continental Malam Jabba is the best option for you. This mountain resort offers comfortable rooms with stunning views of the mountains and ski- slopes. It gives different room options; family rooms, Executive rooms, Presidential suites, and Deluxe rooms. When you are choosing your room, you can always be sure of fantastic sleep to feel refreshed and revitalized. As you step into the suite, the interior furnished with aesthetically pleasing and modern décor creates an undeniably impressive glamour and luxury.
The guests staying in Presidential suites will enjoy complimentary breakfasts in the Executive lounge. The deluxe rooms feature furnished interiors, spacious bathrooms, and a sophisticated desk. These executive rooms are ideal for couples and families with complimentary tea and coffee-making facilities. Now you can understand what makes Pearl Continental the best 5- star hotel in Malam Jabba.
Dining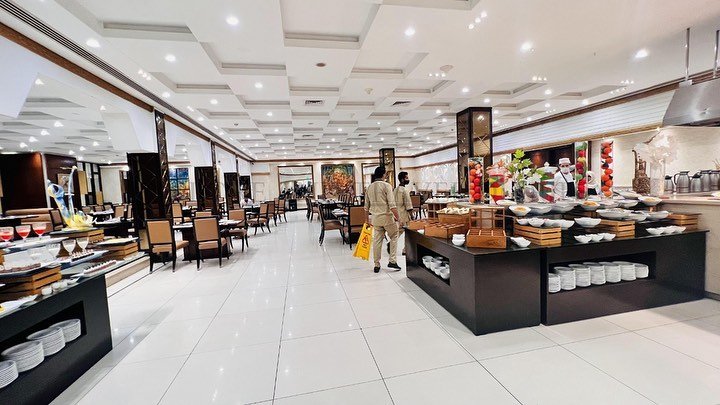 The craftsmanship and luxury of Malam Jabba's best hotel naturally extend to the dining table. With 2 restaurants and 2 cafes, Pearl Continental offers breakfast, lunch, and dinner as well as a high-tea buffet. Marco polo restaurant has a quiet and relaxed atmosphere where you can choose Pakistani, Continental, or Chinese food anytime.
Start your morning with a cup of tea at Front Page Café overlooking the beauty of ski- slopes. You can choose your favorite dishes from the buffet or just relax with a cup of coffee while watching the sunset at the terrace café. Besides this room service offers a variety of local and continental options available 24 hours.
Fitness Club
When people travel or go on vacation, they want to relax but also want to keep up with their routines. And the Pearl Continental Hotel presents a Fitness club for its visitors to sweat out some calories and stay in shape even when they are away from home.
Pearl Continental health club meets all your fitness goals and has everything you need to stay healthy and energized. Guests who prefer outdoor jogging can use the track outside the hotel in a peaceful and idyllic environment.
Events & Meetings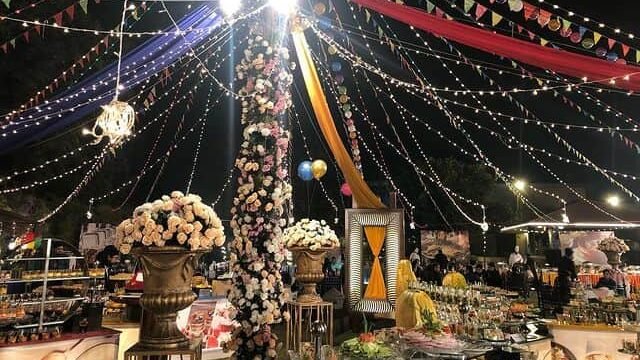 From small meetings to large conferences, and for all types of events, Pearl Continental Hotel's spacious meeting rooms and outdoor locations offer the best in bespoke facilities. For your business meetings, Pearl Continental has 2 board rooms, 1 meeting room, and 1 grand valley Ballroom with Panorama Deck.
In the midst of nature, next to an alluring environment, the ideal location and impeccable service create the perfect setting for your open-air events.  
Other Amenities
Pearl Continental hotel offers many excellent services and amenities for guests to make their stay better than ever. It provides an executive lounge, Banquet Halls, check-in and check-out service, High- speed elevators, high-speed Wi-Fi, laundry, and Valet service.
In short Pearl Continental hotel will ensure that your stay provides the serenity and comfort, you expect from home.
Things to Do At Pearl Continental, Malam Jabba
Trekking
Near the Pearl Continental hotel, there are two trekking trails offering great panoramic views. One trek that crosses the Ghorband valley and Shangla Top runs 18km from the hotel and you can use jeeps to go there.
The other trek goes through the Sabonev valley, 17km from the hotel.
Chairlift Ride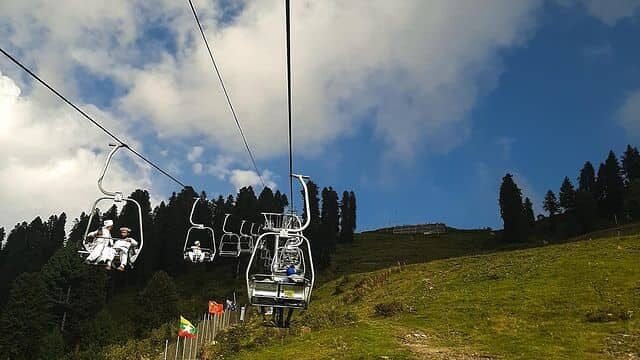 The chairlift ride is another amazing real-life adventure that you can do while your stay at Pearl Continental hotel. Sit back and relax on the chairlift as you move peacefully from the hustle and bustle of the resort to the summit station with a full view of the resort.
This chairlift ride will take you to the top of the mountain, which is usually covered with clouds.
Zip lining
On the trip back to the base station from the top of the mountain, you could use the zip line as a vehicle for a quick one-minute flight while enjoying a bird's eye view.
This zip line gives you a real adventure experience and gives you the opportunity to land on the rooftops of mountains, PC hotels, and resorts. The zip line tour is conducted under precautions and under the supervision of a professional.
Pearl Continental Contact
Contact Number: +92 (946) 111 505 505, 888 700
Email: pchmj@pchotels.com
Official Website: pchotels.com
Conclusion
Malam Jabba is undoubtedly one of the best places in the world and a must-visit for all of you. And if Pearl Continental hotel and its surroundings are already starting to enchant you, then you should visit this place and experience the charm for yourself.
The variety of facilities and activities makes the Pearl Continental hotel, the perfect place to relax for tourists at one of the most exciting destinations in Swat!