Places to Visit in Swat
Swat Valley, in Pakistan's Khyber Pakhtunkhwa province, is one of the most beautiful places on the planet. For tourists, this valley seems to have a lot to offer. Every year, huge numbers of individuals visit this astounding valley and spend their time in various Swat Valley locations.
However, many tourists are unfamiliar with the various options available to them when visiting Swat Valley, and as a result, they miss out on so many spectacular places. To assist you in better planning your tour to Swat Valley, we've compiled of the 25 most wonderful spots in Swat Valley that you must visit. They're right here.
Saidu Sharif
Saidu Sharif is indeed the administrative headquarters of Swat, offering all amenities to both locals and tourists. The name of this city was inspired by Saidu Baba, a leading member. In addition, there are many archaeological sites in this wonderful city, like the Royal Court, the Tomb of Saidu Sharif, or the Swat Museum. Swat Museum displays various Buddhist statues as well as rich antique shops of Gandhara art.
Jahaz Banda
Natural Jahaz Banda Meadows seems to be a lush green as well as idyllic hill station inside the Kumrat Valley's upper ranges. Upper Dir District, KPK, Pakistan, at a height of 3,100 meters above sea level. It is considered a secret gem of Pakistan. The valley is filled with natural beauty, including waterfalls, lakes, and forests.
Shingardar Stupa
It is located in the village of Shingardar (between Ghalegay and Barikot), about 3 kilometers from Barikot. On the right side, you will catch a glimpse of a majestic Buddhist Stupa. Large Buddha figures carved on the rock can be found around one and a half kilometers away from this stupa.
Janshai Meadows
The Janshahi meadows are really a natural wonder located inside the Anakar valley Kalam. This valley is well-known for its lovely meadows, glacial lakes, as well as the lush green jungle. Furthermore, during the winter season, snow blankets the entire valley and mountains. However, the summers are also cold. The meadows are covered with various types of flowers in the summer. Furthermore, it becomes more beautiful as a result of this. The Janshahi meadows are located at an elevation of approximately 3000 meters.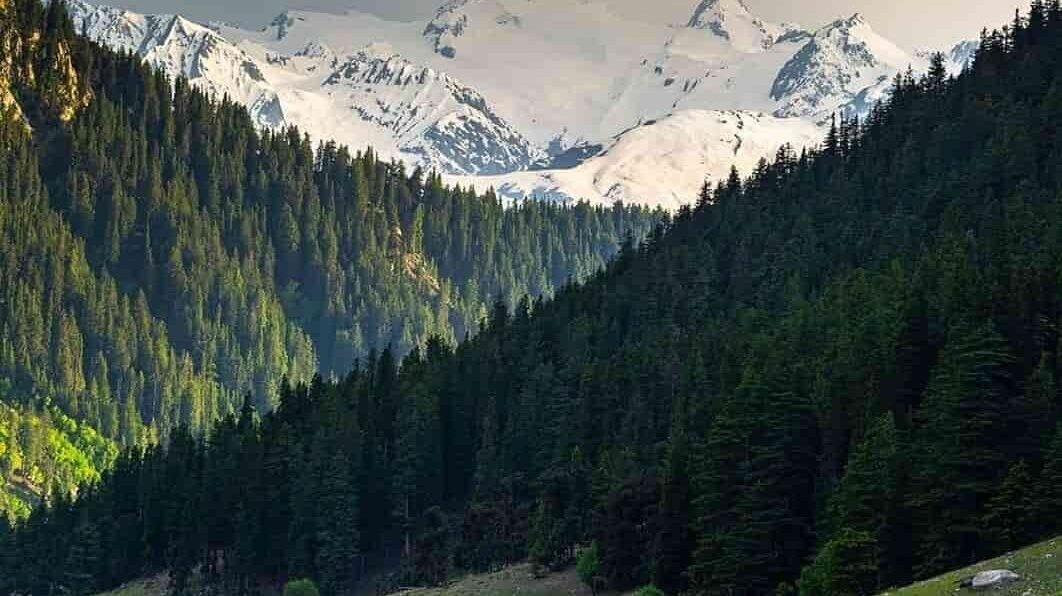 Mingora Bazar
Mingora Bazar is just a convenient location for tourists to suggest or get prepared and do last-minute shopping before heading to more imaginative areas of Swat. Mingora city is home to thousands of shops that sell merchandise all day long.
Mingora has a wide range of guesthouses, restaurants, takeaways, coffee shops, and western food outlets that serve both local and fast food. You could check our article on must try swat famous foods to get taste of traditional food.
Peuchar valley
Peuchar valley is 41 kilometers from Mingora in Swat Pakistan. The location is a lovely tourist destination, but it has gone undetected or undercover. It's like a little piece of paradise nestled in the lap of Pakistan's most beautiful city.
Gabin Jabba
Gabin Jabba is a picturesque meadow throughout Swat (approx. 70km from Mingora). A car or a jeep can take you all the way to Lalkoo. It is recommended to hire a car from Mingora with a local driver because the last 10 km of the track seems to be under construction and extremely difficult. Then there's the three-hour hike. The track is medium for the first hour and then becomes difficult as a tough/steep hiking trail begins and takes around 3 hours to make it to the top throughout Gabin Jabba meadows.
Shahi Bagh
Shahi Bagh, located amid high mountains about 29 kilometers from Kalam valley, offers a unique scene to its visitors. Shahi Bagh valley, surrounded by lush green grass, freshwater streams, and birch trees teeming with robin-winged animals, is attracting visitors from all over the country. Shahi Bagh provides an ideal setting for a picnic, with tranquility and a variety of agreeable atmospheres. The enjoyable climate of Shahi Bagh encourages people to spend more time as possible with their family members.
Spin Khwar Lake
The Spin Khwar Area is surrounded by massive mountains on both the northern and eastern sides of Kundol Lake. Spin Khwar is significant since white water moves into the lake from the east side, providing an important source of water for the lake. The lake does have two entrances. One comes from Kundal, and the other from Laddu Valley.
Kumrat Valley
The Kumrat Valley is next on the list, located nearly 9 hours from the capital city of Islamabad and one hour from Swat. Kumrat Valley is located inside the High Dir District, directly opposite the Gabral, and offers breathtaking scenery. Furthermore, streams and waterfalls abound. If you enjoy adventure, this is a perfect setting for base camping; however, and if you're not comfortable with camping, there are a few resorts and hotels after a three-hour trek down the town. Every evening in Kumrat Valley, tourists are greeted with a captivating view of the sky, and one cannot stop staring at it for long.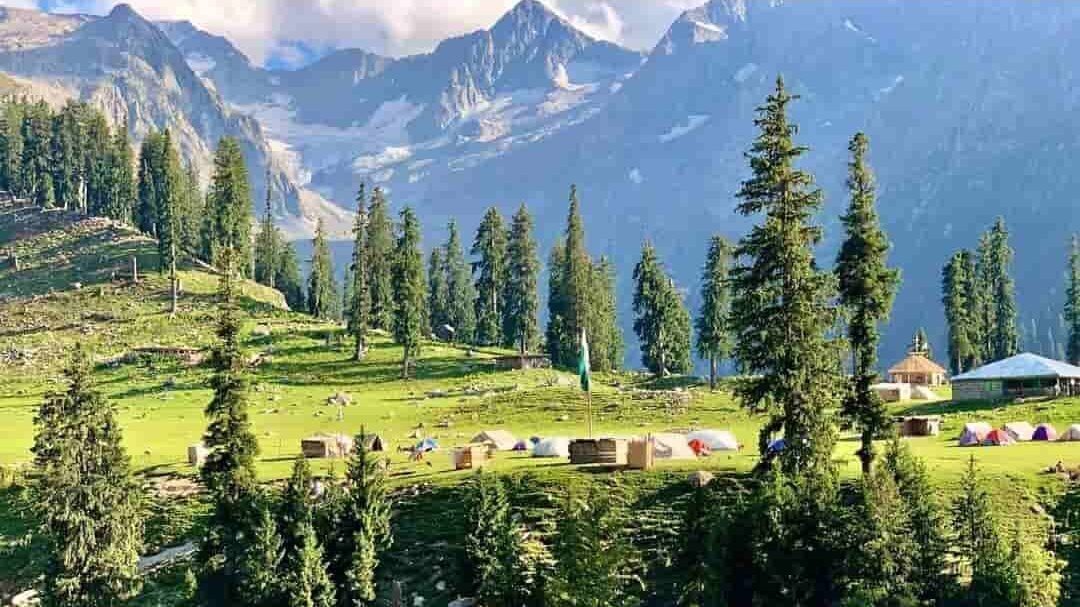 Gabral Valley
A Gabral Valley is located in Khyber Pakhtunkhwa's Kohistan district. It is situated on the slants of the Himalayas' western edge end. The Gabral River runs through the valley's most important section. Many houses are dispersed throughout the Valley's southernmost 7 kilometers; but even so, a few homesteads can be seen for the next eight kilometers. A street parallel to the stream runs for about 14 kilometers until it ends 2 kilometers underneath the KharKhari Lake.
Bahrain Swat
Bahrain,swat is a riverside hill station as well. Bahrain is the name given to this region since it is the confluence of two rivers. This is a busy place with a growing number of visitors visiting all year. There are numerous places to stay available for tourists, as such finding a place to stay should not be difficult. The allure of the night as well as the cool breezes of the Daral or Swat Rivers can be enjoyed.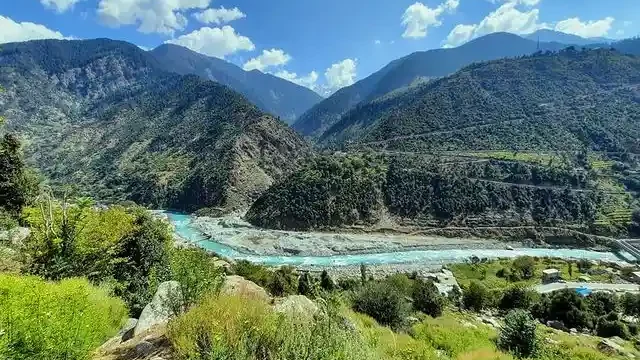 Saifullah Lake
Saifullah Lake, located north of Kalam as well as Mahudand Lakes, is popular not only with nature lovers and escapists but also with exotic trout fish hunting. The valley can be reached in a four-by-four (4×4) vehicle from Kalam via an unmetalled road that leads to Mahudand Lake. The road is bumpy and tricky, however, the surrounding landscapes enthrall you so much that you long for more and expect to see new sights.
Matiltan
The stunning look of Pakistan's Matiltan and also the generosity of its individuals is well known around the world if it weren't for decades of insecurity. With snow-capped peaks on the mountains, lush valleys decorated with spiraling waterfalls, or rustic villages snuggled in the hillsides. Pakistan's idyllic farms, as well as nature, contain the very rural scenes that you imagine when you dream of visiting the country.
Madyan Swat
Madyan is one of Swat's most popular hill stations. While exploring Swat, tourists encounter something out of this world, making them feel as if they are owned by that of the valley. When it tends to come to Madyan, it would be that hill station that allows one to experience the true glitz of the Swat River. Tourists enjoy visiting Madyan because of the special treat of fishing fish available at the location where you can inhale freshness.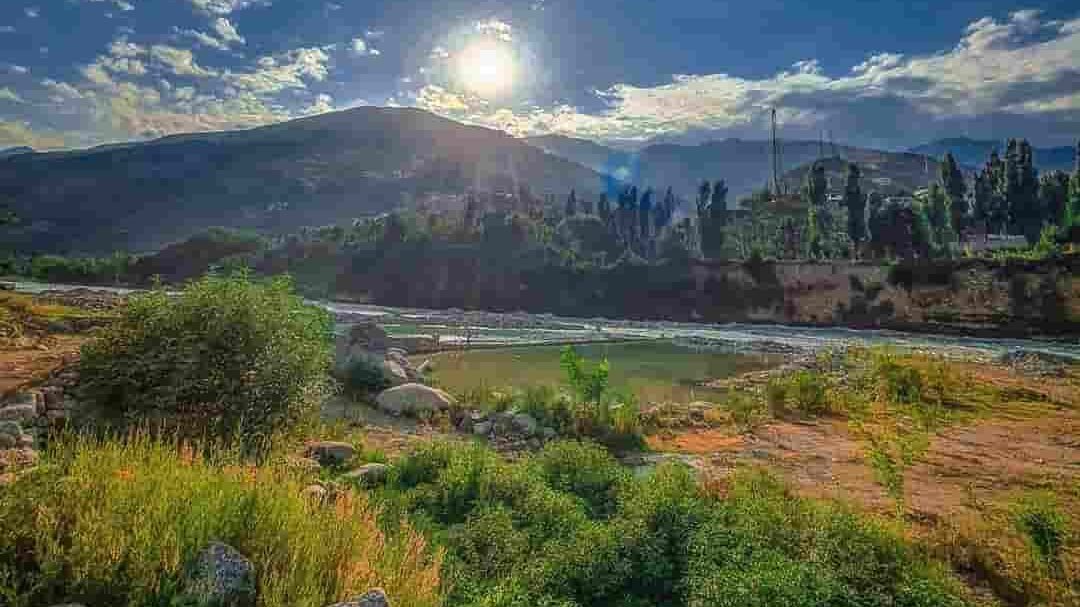 Jarogo Waterfall
Jarogo Valley is a secret tourist destination in Tehsil Matta, Divisional Swat, just in the direction of Fazal Banda or Biha. It's a beautiful green valley surrounded by mountains covered in dense forest. It is approximately 30 kilometers from Matta as well as 54 kilometers from Mingora. To ordinary visitors, Swat Valley is a concealed beautiful place with gorgeous green grasses, spongy mysterious woodlands, winter weather mountain ranges, cool natural springs, as well as lofty peaks.
Kalam Valley
Kalam is merely a vacation destination inside the wonderful Swat Valley. Kalam, which is surrounded by breathtaking mountains and waterways, offers a variety of activities for tourists. Kalam Valley is a popular tourist destination in Swat Valley. Kalam's crystal clear rivers are the result of snowmelt from the mountains. The old neighborhood legends guarantee that all these waters have healing properties. These rivers could also be a great place to cool off in the summer—a large number of these waterways connect to nearby lakes.
Shingrai Waterfall
Shingrai waterfall, situated approximately 20 miles northeast of Mingora in the Dwasaray peaks' foothills, is such an undiscovered place. Local tourists flock to the magical waterfall to enjoy its cool as well as serene surroundings.
Shingardar Stupa is located about 3 kilometers north of the city of Brikot village, on the left side of the road connecting Mingawara and Mardan. The stupa is located at the bottom of a tiny glen that descends from the bare spur just above the valley plain.
Kundol Lake
Amid the massive Hindu Kush Mountains, there seems to be a beautiful lake called Kundol, which draws hundreds of thousands of tourists every year. You can create a one-of-a-kind mixture of white & green environment by combining lush green forest areas and snowflakes. If you want to enjoy the weather here, you should come in the summer because it is the ideal time to go fishing and boating.
Fizagat Swat
Fizagat Park is a popular tourist destination where you can enjoy a wide range of delectable traditional foods as well as a pleasant climate. It is almost 3.6 kilometers away in the city of Mingora. The spilling water of the Swat River, combined with the cool, refreshing breeze, makes this a once-in-a-lifetime experience.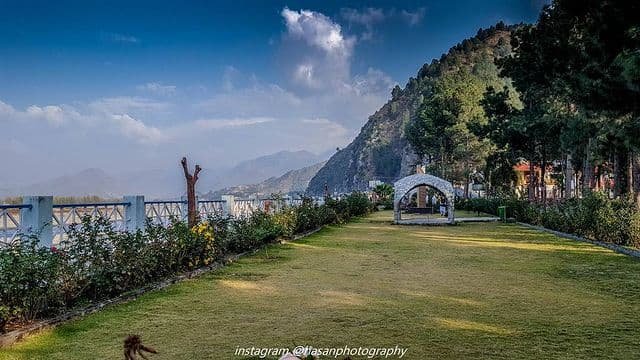 Malam Jabba
Malam Jabba, located 313 kilometers from Islamabad or 52 kilometers from Saidu Sharif, is now becoming a ski resort in Pakistan. Along with the Hindu Kush Mountain Range, it is the most well-known hill station in Swat Valley. Furthermore, the highway to Malam Jabba is gorgeously curved, and adventure seekers visit the location to love skiing on a spongy snowy carpet. It is regarded as a classic location for boosting Pakistan's tourism industry, and it provides a wide range of winter sports facilities.
Mahodand Lake
Mahudand Lake is one of Swat's most fascinating and must-see attractions. It is situated in Kalam's Usho Valley. The massive Hindu Kush peaks provide a full backdrop with green camping meadows. The best season to visit this same lake is in midsummer because it freezes in winter and tourists may encounter difficulties due to road closures.
Marghazar
While traveling through to the Swat valley, visitors will start coming across the famous Swat village of Marghazar. Marghazar is historically significant due to the White Marble Palace, a residence of the Swat Royal family. This palace was built in the early 1940s by Wali-e-Swat Jahanzeb. When it snows here, the white elegance all round makes one want to stay in the clouds, forgetting about all the harsh reality of life.
Conclusion:
Here we have explained the 25 most wonderful spots in Swat Valley that you must visit. Swat Valley has always been rich in beautiful landscapes, and it was once a conflict zone. Now, locals are working hard to concentrate on tourism & restore trust in domestic tourism.