Visiting without a visa to any country is a blessing for those who love to travel. Pakistani passport holders can travel to 5 countries without a visa. Moreover, 27 are those that allow Pakistanis to have a visa on their arrival. This guide to visa free and visa on arrival countries for Pakistani passport holder has a list of 32 countries where Pakistanis can fly without a visa.
Visa Free Countries in America
Visa Free Countries in South America
Trinidad and Tobago
Trinidad and Tobago islands in the West Indies offer a visa-free stay of 90 plus days to Pakistan. Trinidad and Tobago can be reached by Qatar Airways from all major cities of Pakistan. The ticket price starts from 129,485 PKR.
Visa Free Countries in North America
Dominican Republic (Dominica)
Pakistanis can visit The Dominican Republic without a visa for a 180-day stay. It is famous for its steaming hot streams and rainforests. Trip from Pakistan to Dominica through British Airways costs from 654,373 PKR.
Haiti
Haiti is famous for its historical and religious landmarks, caves, waterfalls, and beaches. One can visit here for 90 days visa-free stay from anywhere in Pakistan. The ticket price of Turkish Airlines starts from 123,823 PKR.
Montserrat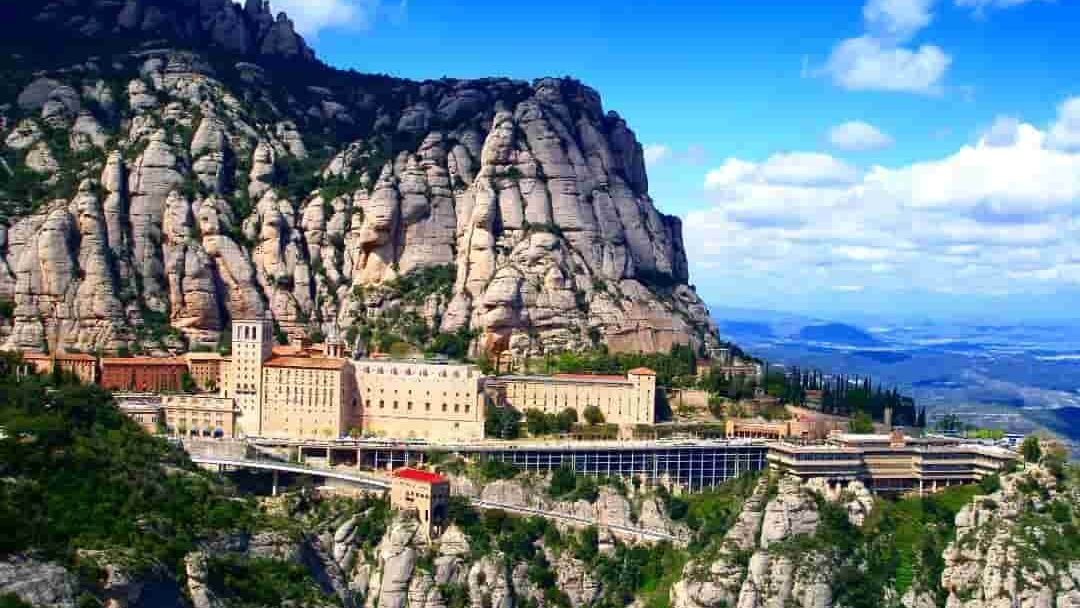 Montserrat has numerous scenic tourist attractions like coral reefs, hills, rainforests, and bays. Pakistanis can stay for 180 days without a visa here. The ticket price for Montserrat from Pakistan starts from 120,666 PKR. 
Visa Free Countries in Africa
The Gambia
The Gambia is visited by people because of its natural, historic, and cultural tourist attractions. Tourists can plan a visa-free stay from Pakistan of 90 days. Gambia can be easily visited from Pakistan via Qatar Airways or Emirates in estimated 334,173 PKR. 

Visa Free Countries in Oceania
Cook Islands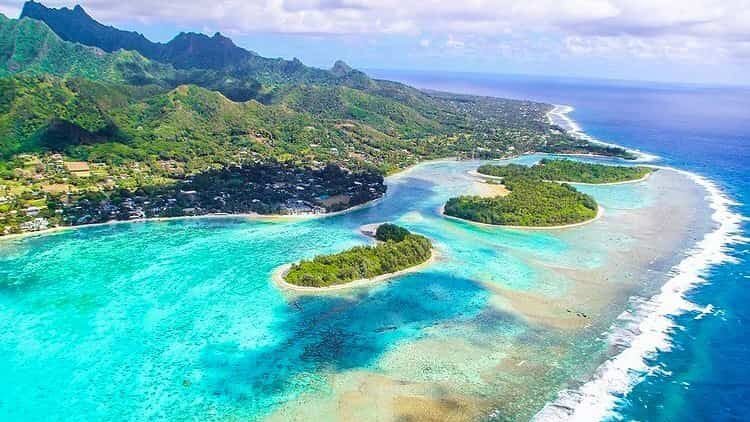 The Cook Islands are packed with mesmerizing beaches, villages, and islands that are worth appreciating. The Cook Islands is one of the 15 islands of New Zealand and also a visa-free country for Pakistani passport holders.
Micronesia
Micronesia is one of those countries that allow visa-free travel from Pakistan. The hiking treks, rivers, islands, ancient and marine parks make Micronesia more exquisite. Pakistanis can plan a visit to Micronesia for up to a month. Booking a flight is the fastest way of reaching Micronesia in almost 88,810 PKR. 
Niue
Niue is renowned for its mesmerizing beach sides; tourists love to visit the caves like Avaici. Some of the historical and religious sites are equally worth visiting. Pakistanis can reach without a visa at any of the major airports of Niue in Vavue and Nuku'alofa. 
Vanuatu
Vanuatu offers Pakistani people a visa-free visit of 30 days. The island has some of the major natural tourist attractions, including Mount Yasur Volcano, Port Villa, Champagne Beach, and Pentecost, one of the best places for land diving. Furthermore, the National Museum of Vanuatu is equally appreciable. 
Visa Free Countries in The Caribbean
St. Vincent and Grenadines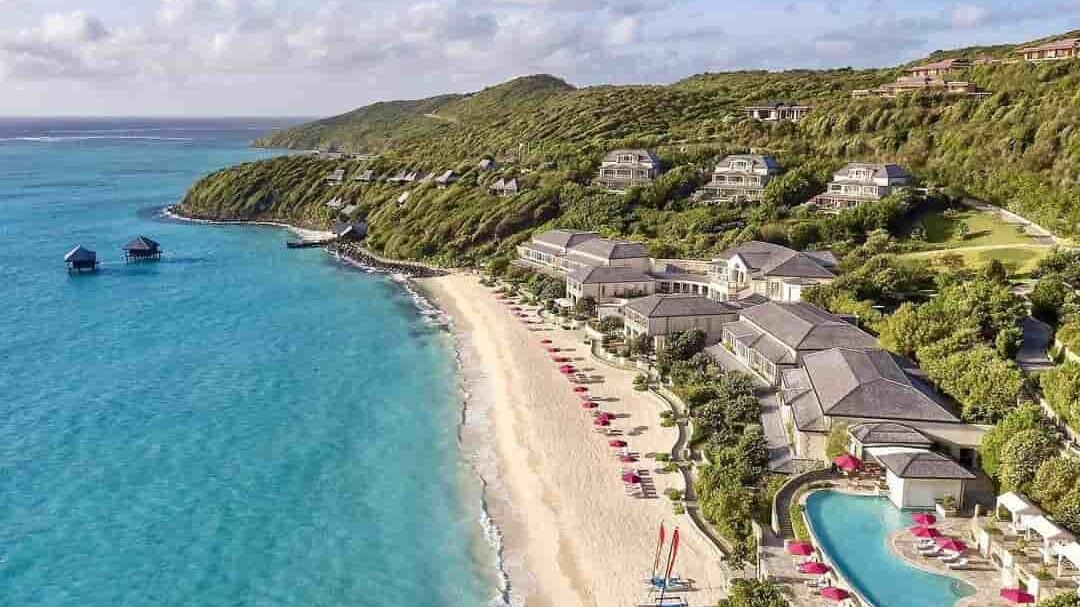 St. Vincent and Grenadines have much to offer the tourists from luxurious resorts to attractive beaches and mountains. The city is famous for fun activities like snorkeling, and boating. The colonial buildings are similarly exemplary. Pakistanis can stay at St. Vincent and Grenadines for 30 days without a visa. 
Visa-On-Arrival For Pakistan
Visa-On-Arrival Countries in Europe
Belarus
Belarus has recently offered a tourist visa on arrival to Pakistani passport holders. It has many historical architectures like the National Museum of Art and the National Museum of History. Temples of Minsk and other churches represent more about religion. Belarus also has commendable lakes and waterfalls.
Visa-On-Arrival Countries in America
Visa-On-Arrival Countries in South America
Bolivia
There is a long list of tourist attractions in Bolivia. Tourists never want to miss out on the unique lakes, hills, national parks, jungles, and the incomparable salt flat and salt hotel. Bolivia gives visas on arrival to Pakistanis for 90 days. 
Visa-On-Arrival Countries in Asia
Maldives
The Maldives is preferred to be visited by many citizens of Pakistan to take in the beautiful sights. Tourists can enjoy many activities like skydiving, marine dive, swimming, boating, jungle cinema, etc. Pakistanis can visit the Maldives with a tourist visa for 30 days in approximately 181,357 PKR via Emirates.
Visa-On-Arrival Countries in South Asia
Nepal
Nepal is a land rich in cultural and religious heritages. It has many temples of Buddha. The other reason for its fame is Mount Everest. Kathmandu is the most sacred site visited by many visitors. Whereas, Pokhara lake, Chitwan National Park, The Monkey Temple, etc. are the other tourist attractions.
Timor- Leste
Timor-Leste is one of the youngest countries on the world map. It has historical places like Baucau and natural spots like Jaco Island, Dili beach, and religious sites like Tatamailau as major tourist spots. Timor- Leste allows Pakistanis to have a visa on arrival for 6 months.
Visa-On-Arrival Countries in Africa
Angola
Angola is the largest country in Africa. One of its major tourist sites is the Cathedral of the Holy Saviour. Fortaleza De Sao Miguel museum has old war armor and the history of Angola to exhibit. The Ship's Cemetery as well as islands, malls, and beaches are equally interesting. 
Cape Verde
Some of the popular tourist points in Cape Verde are the Sal Island, Palmeira Harbour, palace and colonial architecture in Porto Novo, and Fobo island. Pakistanis can stay after getting at Cape Verde for 30 days. The ticket price ranges from 132,126 PKR to 739,521 PKR.
Comoros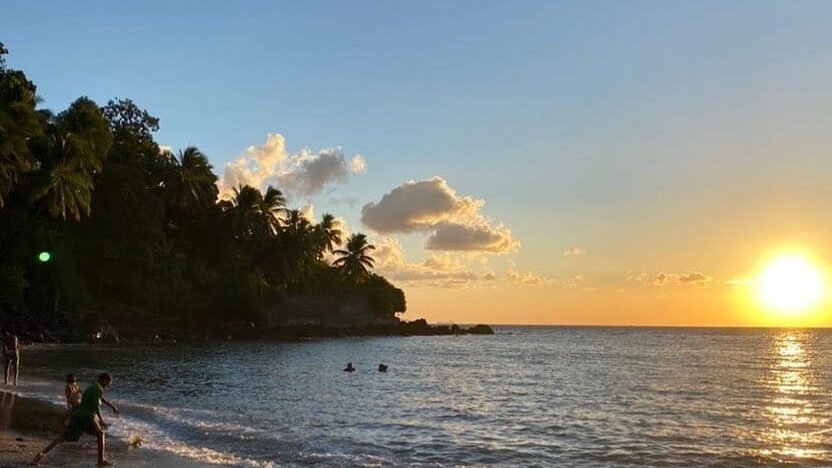 Comoros provides an on-arrival visa to Pakistan for 45 days. Mount Karthala, National Museum of Comoros, Grand Mosque Du Vendredi, Nioumachoua Beach, etc. Are the most visited places here. It takes almost 10 working days for the Comoros tourist visa to process from Pakistan. 
Guinea- Bissau
Guinea Bissau is located in Western Africa that is well-known for being the 6th largest exporter of Cashews. Guinea Bissau alongside also has breathtaking tourist attractions like Orango Island, Dulombi Boe National Park, Lagoas Cufada National Park. Pakistani can plan a visit to Guinea Bissau for 90 days. 
Madagascar
Madagascar can be visited from all cities of Pakistan for 30 days in 89,431 PKR to 423,964 PKR. It has the best National Parks and Marine Parks with unique species. Hill of Ambo Himanga historical village, Ifaty fishing village, Avenue of Baobabs, and Tsingy de Bemaraha are the sites that tourists visit Madagascar for. 
Mauritania
Mauritania is famous for its mineral resources of especially Iron and Ore. It is an Islamic country allowing a visit with a tourist visa to Pakistanis for 90 days. Some of the best sites to visit here are the historic Chinguetti town, Oasis town Terjit, and Banc d Arguin National Park. 
Mozambique
Mozambique is located in Southern Africa and is famous for its cultural legacy, seaside, and wildlife. The language too is diverse with 40 dialects of Portuguese. Places like Pemba Bay are inviting to the divers, Island of Mozambique, and Lake Cahora Bassa are the best vacation getaways in Mozambique. 
Nigeria
Nigeria is famous for having the second-largest film industry in the world. Other than that, it also has some exciting places for tourists to cherish. Ibeno beach with mangrove forest, Ngwo pine forest, Obudu Mountain Resort, Kamula Monument, Ibn Ukpabi Shrine, and Awhum Waterfall, and many more places are in Nigeria for the tourists. 
Rwanda
Rwanda offers an on-arrival visa facility to Pakistani tourists for 90 days validity. It is known as a land of thousand hills having mesmerizing natural sites. Some shortlisted tourist places in Rwanda are Volcanoes National Park having gorillas, King's Palace Museum, Lake Kivu, and Rwanda Art Museum. 
Senegal
Senegal in West Africa is surrounded by all the main countries of the African continent. The country is famous for its diverse culinary traditions. Fadiouth is the most intriguing place to be visited in Senegal. Everything on this island is created with seashells.  
Sierra Leone
Sierra Leone is renowned for its historical events and the agricultural soil that produce different crops. People from Pakistan can have a visa on arrival for 3 months. Sierra Leone has some tourist attractions like Tiwai Island, Freetown, John Obey Beach, etc. 
Somalia
Somalia is rich in minerals and is one of the most homogeneous African societies. Some of the best sites in Somalia are the historic archeological place Laas Geel, Saad Ad-Din Island, Lag Badana National Park, and so on. Pakistani tourists can travel to Somalia for 90 days.
Togo
Togo could be reached from Pakistan for 84,336 PKR on a tourist visa for 3 months. Some of the best sites to visit here are the National Museum of Lome, Koutammakou, Vodoo shrines and mud houses of Togoville, and much more.
Visa-On-Arrival Countries in the Middle East
Qatar
Qatar is famous for business opportunities, sports, and trading. Moreover, it has got many tourism destinations too like The Pearl Qatar, The National Museum of Qatar, Aspire Park, Banana Island, and many more. Pakistani passport holders can visit Qatar on a tourist visa on-arrival for 30 days at a ticket price starting from 30748 PKR. 
Visa-On-Arrival Countries in Oceania
Palau Island
Palau Island consists of almost 200 volcanic coral reef islands. Some of the islands best for tourism are Koror Island, Jellyfish Lake, Rock Islands, Long Beach, Ngardmau Falls, Dolphins Pacific, etc. The duration of a visa of Palau for Pakistan is 30 days. 
Samoa
Samoa is called a hidden gem that has a lot more to be discovered. It is home to the famous Ocean Trench where one can swim with endangered green turtles. Most of its beaches are surrounded by corals and rainbowfishes. Dwarves Cave, Marine Reserves, rainforests, and national parks are other tourism spots in Samoa. 
Tuvalu
Tuvalu despite being one of the smallest countries has a rich culture that is represented through its food and crafts. Some of the famous tourist attractions include Fongafale, Funafuti Marine Reserve, Nanumea, Nui, etc. Pakistani passport holders get a visa on their arrival in Tuvalu for more than 3 months. 
Conclusion
Visa-free countries for Pakistani passport holders and the ones that grant visa-on-arrival to Pakistanis have been enlisted in this guide. Thank you for reading the article about Visa Free Countries for Pakistan. Stay connected with us to get more fun facts about Pakistan.