Skardu, the capital of Gilgit-Baltistan, is situated at an altitude of 2438 m above sea level with the mighty peaks of Karakoram in the background. It is a paradise for travelers and backpackers who love long hikes to see the unparalleled beauty of the world.
Skardu has its own values, history, fascinating landscapes, and unmatched food. This popular tourist destination is known for its picturesque valleys, crystal-clear lakes, beautiful waterfalls and many more. We have listed the most exquisite valleys in Skardu worth travelling for, have a look at this list.
Shigar Valley
The beautiful Shigar Valley is located near the Shigar River, an hour's drive from Skardu. Culture, history, ancient traditions, the Blind Lake, and the beautiful Shigar Fort make this one of the most attractive valleys in Skardu for tourists.
This valley is the gateway to the second-highest peak, K2. All trekking and climbing expeditions lead through the Shigar Valley to k2 and Concordia. Among tourists, this is one of the popular valleys in Skardu.
Best Route towards Shigar Valley
From Islamabad to Skardu via Karakoram Highway (639km)
From Skardu to Shigar via Shigar Road (51km)
Places to visit in Shigar Valley
Shigar Valley offers terrific tourist destinations for visitors.
Shigar Fort
Ambrique Mosque
Shigar Viewpoint
K2 Base Camp
Chotrun Hot Spring ( Garm Chashma)
Hashupi Bagh Shigar ( The Apple Garden)
Shigar River
Baltoro Glaciers
Sarfaranga Cold Desert
Basho Valley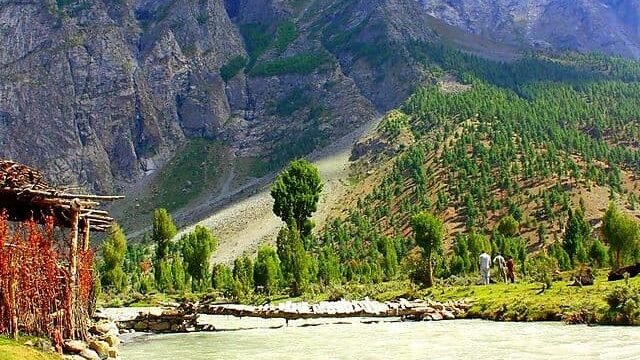 Basho Valley is located in the Rondu region of Skardu District at an elevation of 8,800 feet above sea level. This valley is surrounded by snow-covered mountains, Takh-i-Sulaiman peak in the north, B21 mountain in the west, and Bruknuk mountain in the south.
The unique features that make Basho, one of the most beautiful valleys in Skardu is that God has endowed it with natural beauty, rich in fruits, high mountains, clear water, vast forests, and rare animals. It is also considered the best place for camping and hiking as there is an enormous basho meadow and many streams.
The best route towards Basho Valley
Travel 40 km from Skardu, via Skardu-Gilgit Road.
You will reach Basho Valley Bridge.
From Basho Bridge, you must use 4×4 jeeps to reach your destination.
Places to visit in Basho Valley
Basho Meadows
Basho Waterfall
Chocolate Rock Basho
Soq Valley
This is one of the picturesque valleys in Skardu, located in the upper part of Kachura. Soq Valley is no longer a hidden place in Skardu because most people have now started to visit this wonderland.
The area is home to rich flora and conifer forests and is famous for its orchards of apricots. Recreational activities that most tourists enjoy include hiking, trout fishing, and mountaineering. This beautiful valley is only accessible by jeep or bike.
Best Route towards Soq Valley
Get on M-1 from Srinagar Highway. (20km)
Take N-15 Motorway to Shangrila Resort Road (686km)
Take a straight road from Shangrila Resort to Upper Kachura (6.8km)
Turn left from Kachura Village.
Continue to drive along the Soq River, and you will reach Soq valley.
Places to visit in SOQ Valley
Kachura Valley
Kachura, one of the beautiful valleys in the Skardu region, is located 2,500 meters above sea level. Two famous destinations of this valley are Upper Kachura Lake and Lower Kachura Lake.
This valley has been described as a vast expanse of nature, a mixture of enchanting beauty and fresh air. Tourists enjoy trout fishing, trekking, and camping here.
The best route toward Kachura Valley
Via Airport Road,, Skardu (24.5km)
Next, head to Shangrila Resort Road (1.5km).
Places to visit in Kachura Valley
Shangri-La Resort
Upper Kachura Lake
Lower Kachura Lake
Chunda Valley
This is one of the magnificent valleys in Skardu, just an hour from the town. This valley is located on a hill, offering amazing views of the entire city.
Spring is the best time to visit this valley; you will see the purple beauty everywhere. Along with breathtaking landscapes, Chunda Valley is famous for its seedless raisins.
The best route towards Chunda Valley
Start from Skardu city Via Airport Road (4km)
After 4km, head to CMH Road (3km)
Turn right at Tinjos Road (4.3km)
Places to visit Chunda Valley
Maltoro Bridge
Astore Valley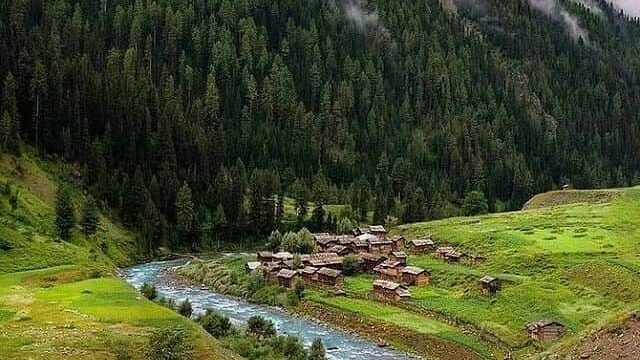 Astore, a valley with a length of 120km and an area of 5000 km2, is located on the northern side of Gilgit-Baltistan. It stretches from the southeast of Gilgit to the eastern side of Nanga Parbat.
Astore Valley offers countless trekking trails and ever-changing landscapes and is one of the most adventurous valleys in Skardu. The valley becomes more mountainous along the river, and the temperature drops.
The best route towards Astore Valley
There are two routes to approach this valley.
Places to visit in Astore Valley
Rama Meadows
Rama Lake
Deosai Plains
Nanga Parbat View Point
Allah Wali Jheel
Minimarg
Burzil Pass
Rupal Valley
Bilamik Valley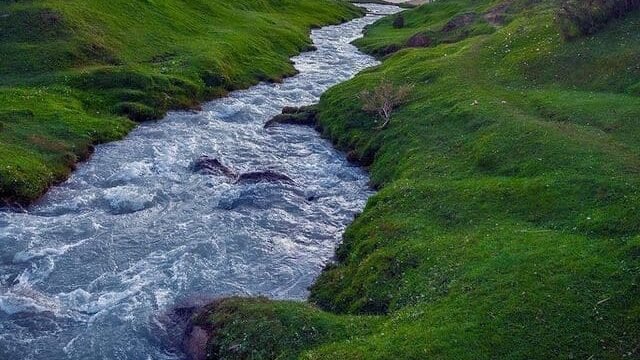 Bilamik valley is one of the most attractive valleys in the Skardu region. It is located in the Himalayas and on the southern bank of the Indus river.
The green meadows and natural forests of Bilamik valley are very popular. There are also trekking points leading to the Astore Valley.
Routes towards Bilamik Valley
Skardu to Dambudas via Skardu road (65km)
Dambudas to Bilamik
Places to visit in Bilamik Valley
Thorsay Bilamik
Bilamik meadows
Khaplu Valley
Another spectacular spot in our list is Khaplu valley near Skardu town. The panoramic views here are pleasing to eyes. A jeep ride to this valley makes your trip more interesting and exciting.
With its colorful and fragrant fruit orchards, breathtaking creek views, towering mountains and other natural beauty, Khaplu Valley is one of the most scenic valleys in Skardu.
Best route towards Khaplu Valley
From Islamabad, Srinagar Highway get on M-1 (20.7km)
Take N-15, N-35 and S-1 to Alamdar Road in Skardu (622km)
From Skardu, take Kargil-Skardu Road and Shyok River road to reach Khaplu (98km)
Places to visit in Khaplu Valley
The Chaqchan Mosque
Khaplu Palace
Shyok River
Thoksikar Mosque
Saling Spangtoq
Haldi Cons
Hushe Valley
Located in Gilgit-Baltistan, the Hushe Valley starts from the Shyok River and runs to Masherbrum mountain. This valley is known for its mountains. In winter, the temperature here drops below -30 degrees Celsius.
With some of Pakistan's highest peaks over 6,000 – 8,000 meters, the Hushe Valley is a great destination for explorers and hikers. The scenic beauty of this valley is a genuine treat for those who visit.
Best route towards Hushe Valley
Take Faiz Baksh Road to reach Khaplu Road (2.6km)
Follow Khaplu Road (28.9km)
Drive to Hushe Valley road (17km)
Places to visit in Hushe Valley
Machollo Village
Hushe Village
Hushe River
Moussdrouk (Tomb)
Laila Peak
Kharmang Valley
Kharmang is one of the main valleys of Gilgit-Baltistan. It is 320 km from Gilgit and about 120 km from the capital Skardu.
The valley is mysteriously enchanting, a natural spectacle with vast lush green meadows, fresh spring water and the towering mountains.
Best route towards Kharmang Valley
Via Kargil-Skardu Road (40km)
Places to visit in Kharmang Valley
Khamosh Waterfall
Mehdiabad Village
Saspolo of Pari
Gorashay Lake
Final Verdict
If you are looking for details about exquisite valleys in Skardu, this guide is for you. Pack your bags and enjoy this spellbinding beauty. Let's dive in!