Lahore is known as a "City of Gardens" because of its innumerable natural attractions. The city is packed with scenic natural spots that one could visit to feel fresh. Mentioned underneath are the top 10 parks in Lahore. All of these are well taken care of to keep them green and filled with refreshment as well as joyous elements to satiate the recreational needs of all and sundry.
If you are a devotee of nature and want a comfy retreat, then do wade down this article to explore the 10 best parks in Lahore.
Greater Iqbal Park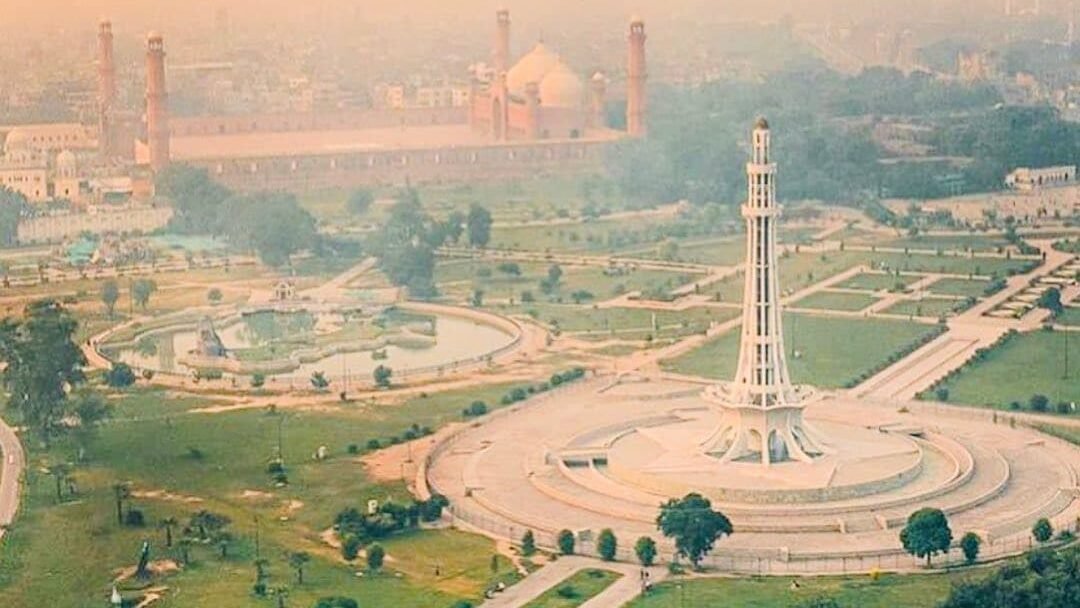 Greater Iqbal Park formerly known as Minto Park is now connected with Lahore Fort and Minar e Pakistan. Covering an area of about 125 acres, this park is located in Walled City Lahore. One could enjoy a scenic view of Badshahi Mosque, Lahore Fort, Minar-e- Pakistan, and Allama Iqbal's Tomb.
Moreover, there are cafes, picturesque restaurants, museums, lakes, and a breathtaking lush green environment embellished with exotic flowers. Dancing Fountain and other creative models are worth visiting. Moreover, there is much to explore here that makes it one of the best parks in Lahore.
Things To Do in Greater Iqbal Park
Have a meal at aesthetically appealing and tasteful restaurants The Poet or Bundu Khan. 
Visit nearby Walled City markets. 
Explore the marvels of Mughal architecture and its history.
Take a stroll in the garden surrounded by grass and flower beds.
Get a sight of the prestigious Minar e Pakistan. 
Catch a glimpse of Badshahi Mosque from the rooftop of any restaurant on Food Street.
Jilani Park (Race Course)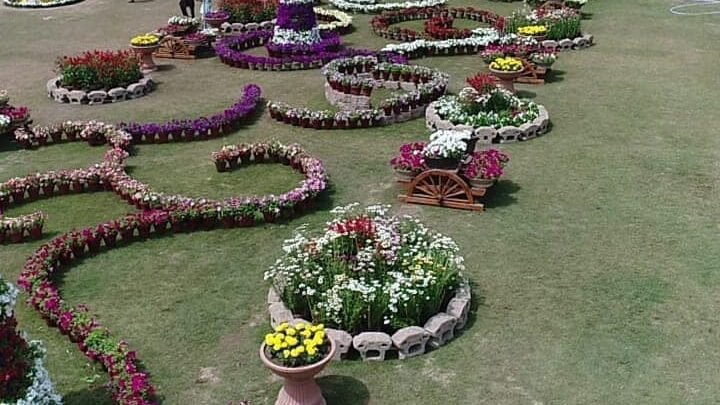 Race Course is yet another park also serving as a theme park due to its rides and other food stalls located on Jail Road. It is also famous for the events held there such as the yearly Spring festival and Horse Racing Competitions. One could also enjoy eating at the deluxe Polo Lounge one of the finest places to eat in Lahore.
It has got blushing and flourishing flowers and a waterfall. The greenery all around makes it look more ethereal. Who might not have any desire to go for a walk in these marvels of nature? 
Things to do in Jilani Park (Race Course)
Go for jogging or a walk on its paved track.
Dine in at the Polo Lounge.
Take in the freshness of its green land and the fragrant flowers.
Spend time with your friends or family in any outdoor games here.
Rides for kids and grown-ups.
Flower show, Spring Festival, Horse Racing, Polo.
Catch the beautiful sight of the beautiful artificial lake and waterfall.
Jallo Park (Botanical Gardens)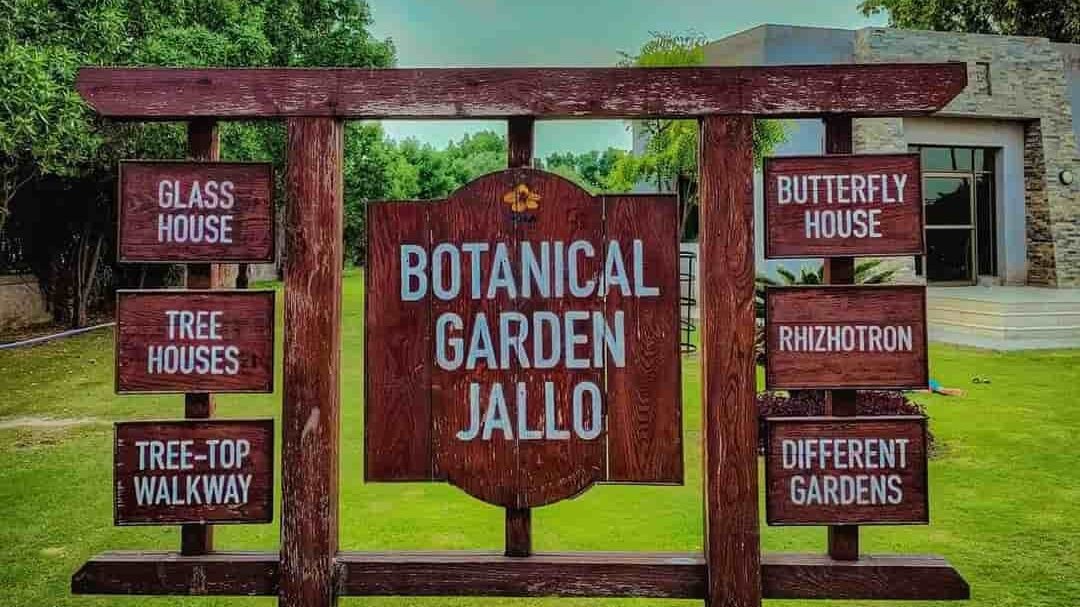 Besides the many gardens that Lahore city has, Jallo Park is one of its kind. The scenic botanical spot is the most attractive of all. It has got plants, grass, and exquisite flowers of different types that add to the beauty of this place.
Waterfall and Butterfly House with approximately 60 species of butterflies will leave one flabbergasted. Jallo Park is located on Jallo Road and it is one of the best parks in Lahore as it has multiple cafes, amusement facilities, a sports arena, a swimming area, and much more to explore.
Things to do in Jallo Park (Botanical Gardens)
Walk through the Botanical Garden.
Discover different exotic types of plants, flowers, and species of butterflies. 
Grab a cup of tea with snacks from the cafes.
Enjoy outdoor and indoor sports in the Sports Arena.
Dive into the crystal clear pools in the swimming area. 
Amuse yourself and your kids with rides and slides. 
Go for a walk amidst lush grass or be seated on any bench to take a glance at the beauty of this place.
Bagh e Jinnah (Lawrence Garden)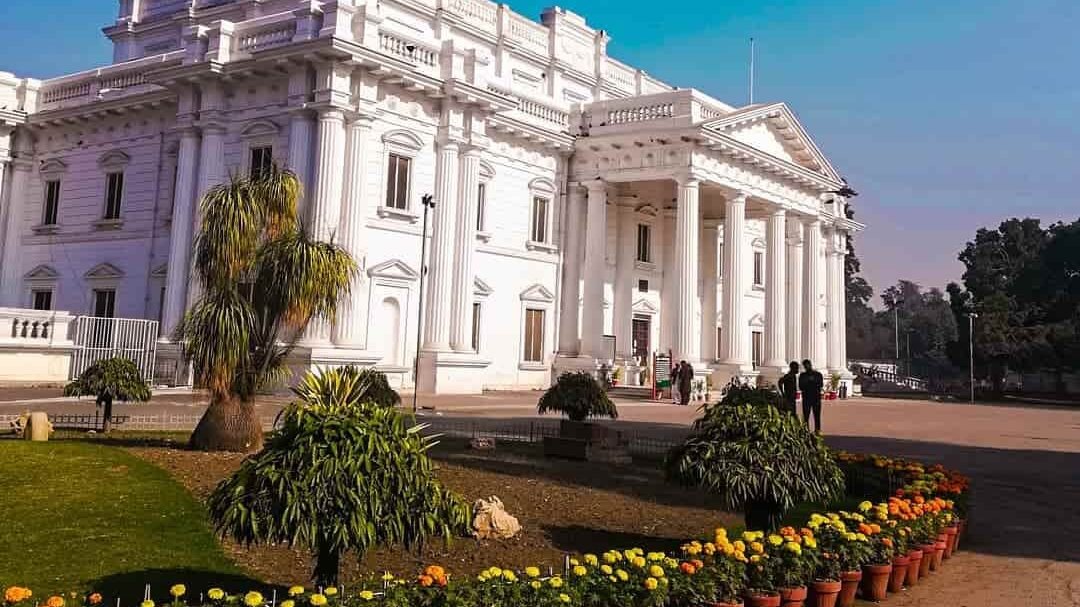 Bagh e Jinnah also known as Lawrence Garden holds historical importance. It has an old building which is now Quaid-e-Azam Library.
Lawrence Garden covering 144 acres of the wide area is enfolded around a mosque, library, and Gymkhana Cricket Area. One could experience having sight of beautiful plantations in the garden as shrubs and trees brought from different regions of the world have been planted there. The place is considered one of the most beautiful parks in Lahore and is often utilized for photography sessions.
Things to do Bagh e Jinnah (Lawrence Garden)
Have a photoshoot for anything including your wedding at this beautiful place.
Visit the library and delve into the serenity as well as silence amidst a pool of books.
Visit Gymkhana Cricket Area. 
Take a stroll in a forested garden with lush green grass and flowers.
Enjoy playing outdoor games with your family.
Lahore Safari Park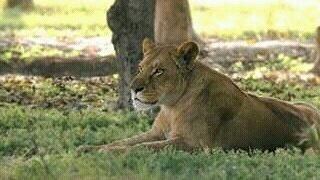 Wildlife Safari Park in Lahore is home to multiple birds, animals, and other species from different regions. Bengali tigers, Lions, Nilgai, Ostrich, Mute Swans, Peacocks, and many other animals are there for the visitors to see. The Walk-through aviary has multiple beautiful and colorful birds to walk in the midst.
One could also visit the theme park situated in Lahore Safari Park and could enjoy a lively picnic in its green garden of it. Moreover, a well-secured bus will take you the ride among the lions and lionesses meandering around.
Things to do in Lahore Safari Park
Discover wildlife closely while having a trip on a safari like never before.
Have a closer look at all the animals.
Get closer to nature in the bird aviary. 
The theme park is an additional element of fun to explore here.
Enjoy spending a lively time or plan a BBQ in the green gardens.
Gulshan Iqbal Park
Gulshan Iqbal park is situated in Iqbal town Lahore and covers an area of about 67 acres. It has a vast jogging/walking track with a mini zoo and multiple rides for children. Many people enjoy boating too in its artificial lake.
Gulshan Iqbal Park hosts numerous school and college trips, as well as many people, visit here to enjoy their refreshing morning walks amidst surreal greenery and flower-laden patches. One could also enjoy taking a stroll while having snacks or tea from the stalls it has inside. At the back of the park, there is a section for playing badminton and skating too which makes it counted among the best parks in Lahore for outdoor sports.
Things to do in Gulshan Iqbal Park
Spend time by the lake with swans.
Avail of the opportunity of fitness and yoga sessions held here early in the morning. 
Jog or walk onto an elongated paved track on the side of a lush green park. 
Cavalry Ground Park
Cavalry Ground Park is a family and children's park in Lahore. It has long jogging and walking tracks and a playground for children. The environment is green and serene to make your recreational time soothing. Water fountains make it even more attractive.
There are enough seating places in the Cavalry Ground park and plenty of space for car parking too. One could also enjoy free morning exercise sessions in the park almost every day to maintain a healthy routine. Near it is the Khalid Mosque and Cavalry Market.
Things to do in Cavalry Ground Park
Best for casual walks and spending recreational time.
Kids explore the fun in its playground. 
Calm environment for a refreshing experience.
Free of cost spacious parking space.
Daily fitness sessions.
Jam e Shireen Park 
Jam e Shireen Park is another best park in Lahore for families that is taken care of by the Qarshi group and is located on Gulberg Road. The Park is open all the time for visitors. It has got multiple seating places for the visitors to take in the peaceful and beautiful view of its green and flowery scenes.
Jam e Shireen Park is visited daily by the people who love to jog and walk onto its well-built jogging track. One could also just sit there and relax in the morning especially to enjoy the bird's chirping coming from the many trees it has. The entrance is so welcoming for nature lovers as it is decorated with exquisite flowers. 
Things to do in Jam e Shireen Park
Sit back and enjoy the lively sight presented by green and flower-laden grounds.
Good for outdoor activities.
Smooth track for walking and jogging. 
Sheeba Park
Sheeba Park is considered one of the best parks in Lahore because of being well-maintained. The park looks ethereal during the Spring season as new flowers bloom and a flower exhibition is held. 
The artificial water pool in Sheeba Park presents a beautiful sight to everyone who visits here. One can avail of free yoga sessions or opt for a walk or a jog on its 575-meter-long paved track. 
Things to do in Jam e Shireen Park
Catch sight of vibrant and fragrant flowers.
Sit on the benches and make your recreational time better. 
Free yoga sessions for good health.
Attend the colorful Spring exhibitions.
Lahore Garrison Park
This park is one of the neatest and most properly maintained parks in the city. The basic reason behind it being the best park in Lahore is the maintenance and discipline of this area.
Lahore Garrison Park is a very peaceful place where you can spend quality time with your loved ones. There is also a museum in this park that has antique armed weapons in it which people love to stare at. This place can surely release your whole week's stress with its peace and beautiful green belts.
Things to do in Lahore Garrison Park
Admire the antique Army weapons.
Take a stroll in a skillfully mowed grassy area
Visit the Army Museum.
Have an evening coffee session at the coffee shop.
Exercise in a pleasant and serene atmosphere.
Jogging on the smooth track.
Horse riding.
Membership of Jinnah Polo Club and Country Club.
Conclusion 
Lahore city has countless known and obscure parks to visit for everybody. Much thanks to you for pursuing this article about the 10 best parks in Lahore. Pick up the pace! to take a stroll in any of these natural wonders.
Investigate fun and nature in Lahore with our aide about Wonder World Lahore; A Citadel of Fun for Kids. Stay associated with us to become more acquainted with Lahore.