The people of Lahore have an undying and unwavering love for food; that's why the city has a lot of old and new restaurants. Lahore has a lot to offer.
Many of us have busy mornings that prevent us from having a heavy desi nashta. A hearty breakfast on weekends has its charm and satisfaction. So, if you want to fuel up your morning with a delicious serving of Nan Channay, read this article to know about Best Nan Channay Points in Lahore you shouldn't miss!
Ghulam Rasool Channay Wala
Regarding the best Nan Channay in Lahore, you can visit Ghulam Rasool Channay Wala. One of the best and oldest breakfast points in Lahore. They have been serving since 1948. At this place, you can find chicken and mutton Channay, which is famous for its unique taste.
They serve these Channay with nan or tandoori roti. Even they have different varieties of Nan and roti. Their taste, location, customer reviews, and reputation are rated 9 out of 10.
Location
Neela Gunmbad, Near Bank Square Mall Road, Lahore, Pakistan.
Goga Naqeebia Murgh Channa
Goga Naqeebia is a famous Nashta point for those who crave desi food in Lahore. The recipe of their Murgh chana is entirely different and unique. The channay, they serve is finger licking and offers a glass of lassi.
They have various branches in Lahore, including Anarkali Branch, the Goga Model City branch, and many more. So you can visit any branch if you want to try khoye walay channay. And even they offer takeaway and delivery options too. You can enjoy an accurate Lahori breakfast by Goga Naqeebia.
Location
A Block Market, Model Town Circular Road, Lahore, Pakistan.
Madina Murgh Channay & Restaurant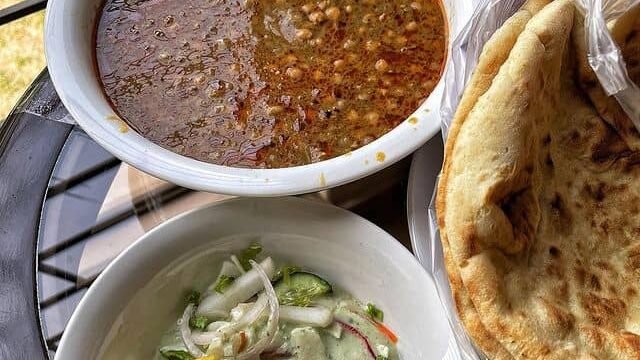 Dive into the greasiest Lahore dishes, the famous Murgh channay by Madina Restaurant. A warm plate of their channay with nan and raita on a cool morning is an ideal breakfast. And finely chopped ginger, lemon, and fresh coriander leaves are added for dressing.
They are enlisted among the best nan channay points in Lahore. Especially if you are on a tight budget and don't want to spend more than Rs.200 per person, then this place is heaven.
Location
Block E1 Block F Phase1, Johar Town, Lahore, Pakistan.
Ghousia Murgh Channay
Voted as one of Lahore's most popular breakfast spots, Ghousia Murgh Channay offers some of the most delicious Murgh channay you will find in the heart of the Walled City. Perfectly seasoned with black pepper, it goes best with naan or kulcha and fresh lassi.
Due to being one of the massively popular nan channay points in Lahore, there is usually a crowd, especially on Sunday mornings. However, this place is not recommended for large family gatherings, as this place is a small roadside setting, and people generally prefer takeaways from Ghousia Murgh channay.
Location
Tehsil Bazar, Walled City of Lahore, Pakistan.
Saleem Butt Mutton Chaney
Saleem Butt is a small restaurant famous for its delicious breakfast in Lahore, which is why this place is always crowded. Apart from their mutton channay, they have a variety of other desi cuisines.
Talking about the time of this place, as this is just a food cart restaurant, there is no sitting area so you can visit from 7 am to 10 am.
Location
Ganpat Road, Anarkali Bazar, Lahore, Pakistan.
Jeela Chaney Wala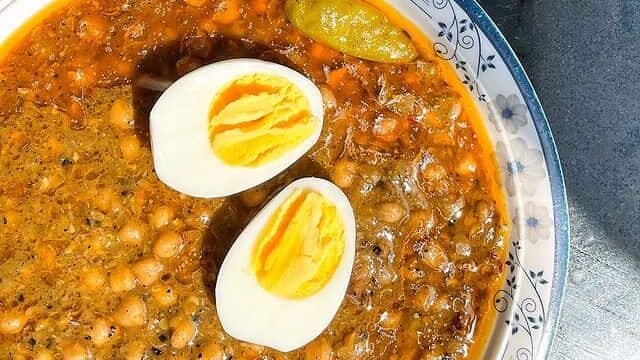 When we mention the best Nan Channay points in Lahore, how can we forget Jeela Butt? They have been serving up one of the best breakfasts since 1978. They are famous for their Chanay, but you can also get paye from here. They are open from 6 am to 12 pm.
They offer dine-in and takeaway, with no home delivery service. And the other best thing is their prices, very reasonable; you can get a full plate of channay in 70 and a half-plate in 40. If you are ready for a hearty breakfast, especially on a Sunday, this is a must-go, and you will love it.
Location
Amir Road, Shad Bagh, Lahore, Pakistan.
Chacha Cheeka Desi Murgh Chanay
Chacha Cheeka Murgh Chanay is one of the highest-ranked food and restaurant venues in Lahore. They have been served for the last 40 years and have a unique taste.
Apart from Murgh chanay, their Anda chanay and chicken kofta chanay are delicious, and with the special kulcha, they taste great. Their prices are very reasonable, and you can get the best nashta at such cheap rates.
Location
Township Block 7 Sector B1, Lahore, Pakistan.
Rana Murgh Chanay & Nan Shop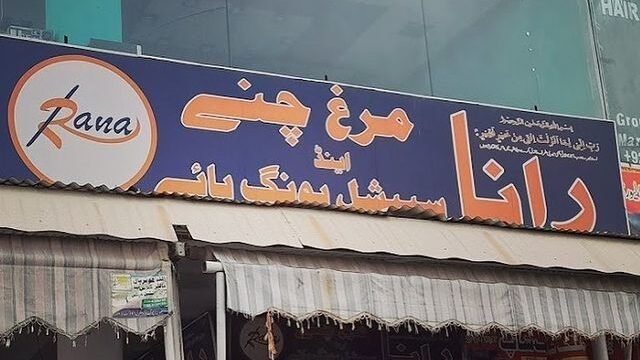 We have another mouth-watering and exciting place for nan chanay lovers. Rana Murgh Chanay is waiting for your visit with a variety of options. They are offering Lahore's main breakfast that perfectly defines the culinary traditions of this historic area.
Some say it's hard to get a seat here because it's so crowded, but if you come early, you can enjoy it enough. Their prices are also easily affordable.
Location
Block B1, PIA Housing Scheme, Lahore, Pakistan.
Tooba Restaurant's Murgh Chana
They serve the eminent Murgh chanay; as you know, this is the most common and budget-friendly breakfast in Lahore.
 The service is better, but the food is affordable, and the style is lovely. So, let's have a delicious breakfast this Sunday.
Location
Abbott Road, Qila Gujjar Singh, Lahore, Pakistan.
Bundu Khan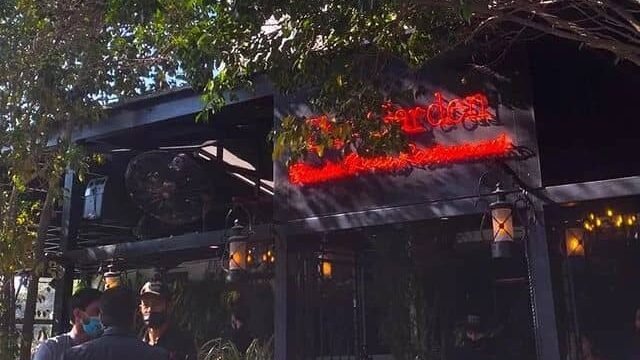 Bundu khan is known for its desi specialties. They have a lot to offer for desi breakfast and serve food in a very stylish way. In large thaal, which held puri or nan what you ordered, and places small bowls in this thaal, each containing bhujia, chanay, halwa, and dahi.
The restaurant has a decent seating area, both indoor and outdoor. But if you're too lazy to get out of bed on Sunday morning, you can ask the restaurant to deliver breakfast to your home. But if you are visiting Lahore, check out Bundu Khan.
Location
Liberty Market, Noor Jahan Road, Block D1 Gulberg III, Lahore, Pakistan.
Capri Restaurant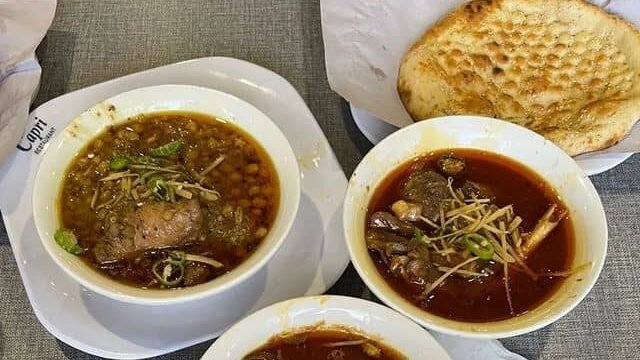 It is one of the most popular destinations to do breakfast in Lahore. They offer finger-licking halwa puri and nan channay with traditional lassi and mixed pickles. And even if you are craving for aalo bhujiya with chanay, then you don't have to go far. Whether Halwa puri, Nan chanay,  Hareesa, or Nihari, Capri Restaurant has it all.
It is one of the best unhygienic places in town. It is the choice of every food lover because it offers incredible quality and impeccable taste. If you're from Lahore and have not yet tried breakfast from Capri Restaurant, we don't think you should be considered a true Lahori.
Location
Liberty Market Gulberg III, Lahore, Pakistan.
Hafiz Mutton Chanay
What's the meaning of living in Lahore if you haven't tried Hafiz Mutton Chanay, Lohari gate? They have been serving for nearly 30 years, their prices are pretty reasonable, and the taste is simply exceptional.
Their mutton channay is full of gravy and a whole mix of spice flavors. The long queue at Hafiz chanay proves the food is delicious. This is a must-try place.
Location
Old City, Lohari Gate, Lahore, Pakistan.
Spice Up Your Mornings!
Lahori's first love is food, especially desi cuisine. All restaurants are beautiful and charming, but there is something special about Desi Food restaurants in Lahore. And we're sure your mouth will be watering after reading this article!
So if you decide to stop at any of the one Best Nan Channay Points in Lahore, before heading to work or on a Sunday morning, we won't be surprised.