NaranKaghan is one of the most visited tourist points of interest in Pakistan. People enjoy visiting here and its nearby places to relish their vacations. They visit it to partake in seeing numerous lakes, peaks, and valleys close by. Hence, we have come up with this ultimate guide to Naran Kaghan and other mesmerizing tourism spots nearby to explore.
Naran Kaghan Location and History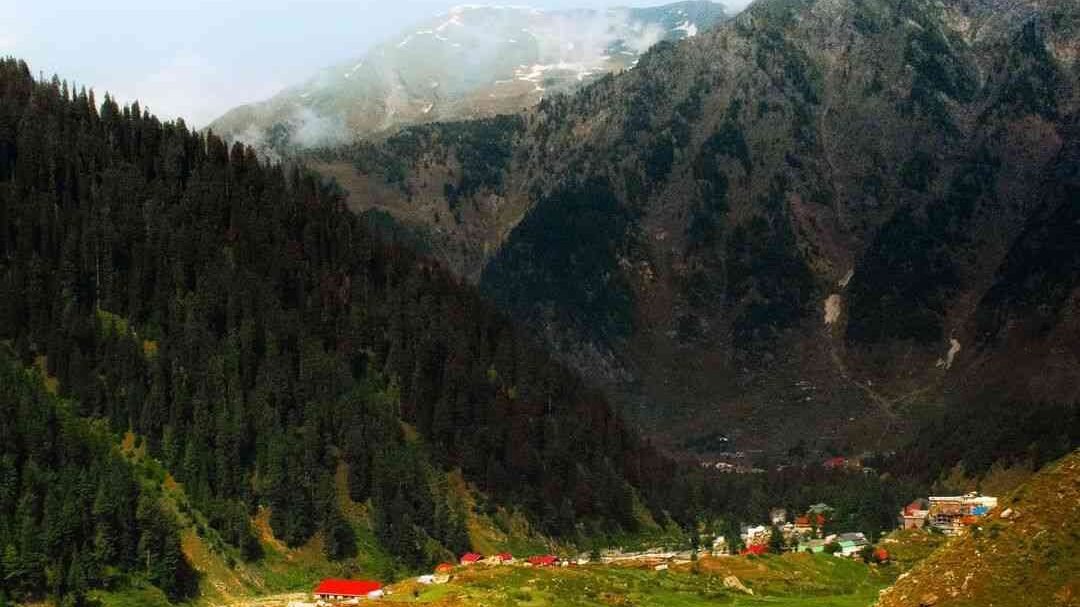 Naran is a town in the Kaghan Valley of Mansehra district in KPK.  Regardless of being geologically adjoining, locally the spot is known as "Naran Kaghan".Balakot is a doorway to the Kaghan Valley and many other towns. The breathtakingly beautiful NaranKaghan valley with an altitude of 7904 ft is home to many historical monuments of different religions.
How To Get Naran Kaghan From Pakistan Major Cities
Naran Kaghan is 1724.5 km away from Karachi, it is 611 km away from Lahore, and 283 km from Islamabad. People from Karachi and Lahore could choose to either book a flight to Islamabad or Peshawar and then hire a cab to take them further. Otherwise, they can also choose other means of transport that follow specific routes as discussed below.
By Your Conveyance
Traveling to Naran Kaghan on your own could be tiring and time-taking. You can choose places like Murree, Balakot, Abbottabad, Nathiagali, and Peshawar for a stay. Hazara Motorway, Islamabad motorway, Mansehra, and National highways connect to Naran Kaghan for those who want to go by their conveyance. Moreover, one would also have multiple stopovers and service stations on the route.
By Public Transport
Naran Kaghan is more convenient to be reached through public transports. Visitors have so many options like airplanes, trains, and luxurious air-conditioned buses. Visitors reach Islamabad or Peshawar airport or railway station and then hire a cab to go further. Buses go straight to NaranKaghan via motorways and highways. They follow the same route as the one going through private conveyance.
Temperature and Weather of Naran Kaghan
Northern regions in Pakistan mostly have Summer, Winter, Rainfall, and Snowfall. Naran Kaghan being at such stature get outrageous climate conditions extraordinarily in winter. More with regards to the climate one could encounter being there is referenced underneath.
Summer in Naran Kaghan
Naran Kaghan is not warm even in Summer as the maximum temperature is 16 C and it can fall further to 10 C. The visitors need to be extra conscious while traveling towards here because of recurring land sliding. Summer in NaranKaghan is exceptionally a mix of radiant days, cold evenings, and incessant rainfalls.
Winter in Naran Kaghan
Naran Kaghan gets shut in winter as the temperature stays under 0 C. The spot is shut from November till February as streets get obstructed because of substantial snowfall. One can visit when there is minor snowfall and streets are opened from April to September. Winter in Naran Kaghan is unbearable even for the locales.
Things To Do In Naran Kaghan
There are many fun activities one can enjoy while being in Naran. We have shortlisted a few that most tourists enjoy.
Shopping At Naran Mall Road
Naran and Kaghan both have countless choices concerning shopping. The main mall road has numerous shoppings selling stitched and unstitched warm clothes, traditional and woolen caps, toys, embroidered shawls, dry fruits, and handicrafts.
Explore Savory Food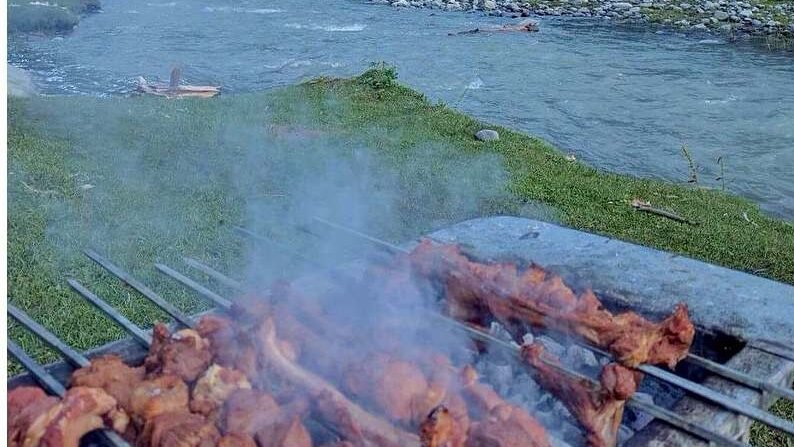 Naran Kaghan valley is equally famous for food items. The eateries here serve one of the best Chicken and Mutton specialties as well as the all-famous Trout Fish. Moreover, vendors serve soups, hot beverages, and icecreams too. Naran also has a variety of traditional Pakhtun and Afghani cuisines as well as Lamb dishes.
Hiking and Trekking
Naran Kaghan has got so many options for hiking and trekking enthusiasts. One can hike towards the many lakes or waterfalls. You can even choose to go trekking to the hilltops nearby for an unusual sightseeing experience. Make sure you pack everything necessary in the bag including first aid, camping, eating, and drinking as well as navigation equipment.
Horse Riding and Jeep Ride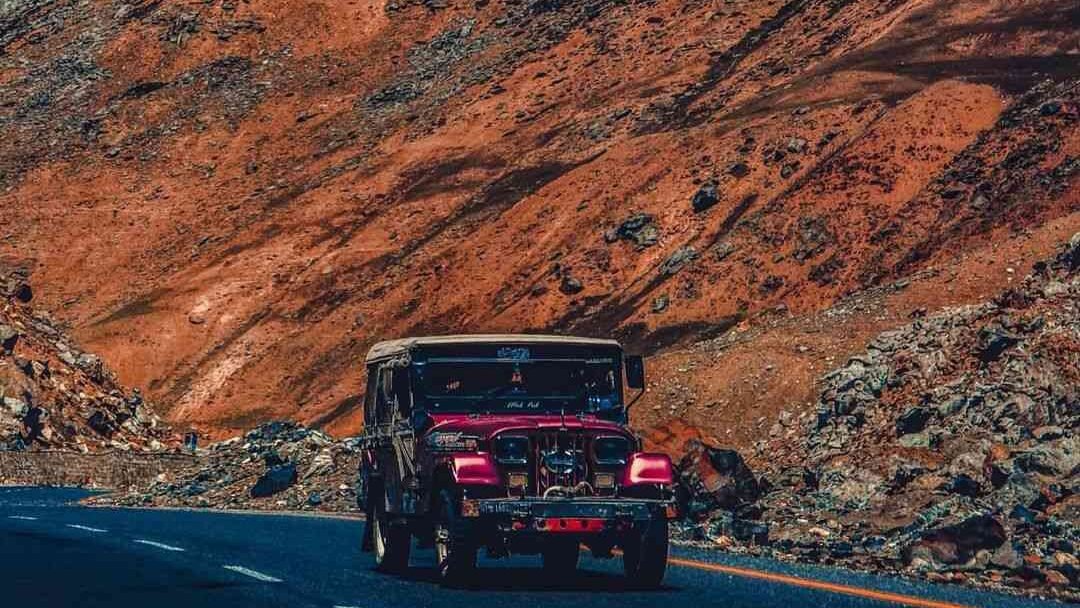 Horse riding is a common source of bliss in the Northern Areas of Pakistan. Whereas, Naran Kaghan and the other places worth to be seen here could be explored on jeeps only. Such jeeps are a safer and better option for steep and narrow roads. They are equally attractive to the tourists being embellished with vibrant colors and other accessories. 
Boating and Rafting
People visiting Naran Kaghan valley never miss out on the opportunity of boating and rafting in the fast-flowing rivers. Boating and rafting are some of those adventures tourists highly demand. Although all adequate measures are taken to ensure their security. People enjoy flowing with the rushing rivers and boating in the calm lakes.
Camping and Fishing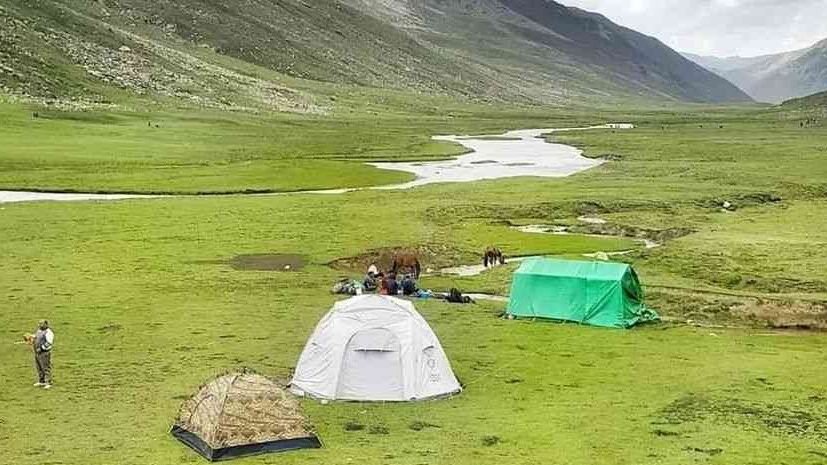 Setting up camp and fishing in Naran are probably the most pleasurable exercises. Vacationers particularly males decide to set up their camps on various slopes and knolls of Kaghan and Naran. Some head towards the lakes and streams to appreciate fishing, trout fish is caught, cooked, and eaten close by the rivers. 
Places To Visit in Naran Kaghan
Naran Kaghan has a lot of scenic locations worth visiting by the visitors. These attractive spots include clean and cold lakes, green meadows, and high hilltops, and waterfalls that one might not want to miss.
River Kunhar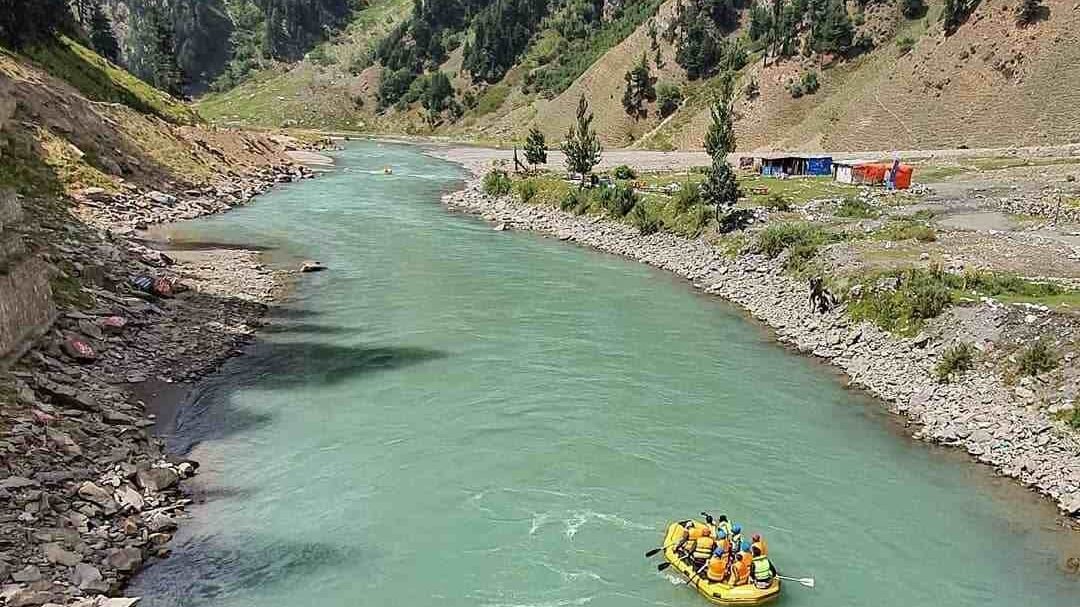 River Kunhar flows right through the Naran valley and passes further through Balakot. This 166 kilometers stretched river is a major source of adventure for those who enjoy rafting. Lulusar Lake, Lake Saif Ul Maluk, other lakes, and melting glaciers fall into this river. Individuals visit Kunhar to enjoy the excellent sights, fishing trout and eating close by its banks.
Shogran
Shogran is one of the cold hill stations situated on the Kaghan Plateau at the height of 2362 meters. People prefer staying here because of the availabilities of restaurants, resorts, and other necessities. One can catch a glimpse of Siri and Musa ka Musala tops from here. Shogran is good for hiking with numerous green meadows.
Babusar Top
Babusar Top is the highest peak in the region between KPK and Gilgit. Babusar Pass is 13,700 ft above sea level located on the Northern side of Kaghan. It could be reached by a jeep or car only. Being extremely cold people enjoy visiting here in Summers to get a clear view of the snowy peaks.
Lalazar
Lalazar is a meadow surrounded by Pine and Fir forests with several wildflowers. It is 13 km away from Naran approximately 10, 246 ft above the sea. Visitors could easily hire a jeep to reach there and enjoy the sight of the snow-topped Falak Sar Peak. The temperature in Lalazar is low as it is amidst the mountains.
Siri Payee
Siri Payee is located in the Shogran valley of Naran Kaghan district. The spot is incredibly cold and must be reached via jeep. After passing through the picturesque alpine forests one gets off the jeep for a 15 minutes stroll towards Siri Payee underneath MakraPeak. One can also enjoy the view of Siri and Payee lakes and wide-ranging peaks.
Lulusar Lake
Lulusar is located at a distance of 1 hr 30 minutes from Naran Kaghan valley. It is the largest lake in Pakistan adjacent to the Ansoo lake at the height of 11,190 ft above sea level. Lulusar Lake is yet another picturesque location for camping too from where one can even hike to different other peaks and lakes.
Saif-Ul-Muluk Lake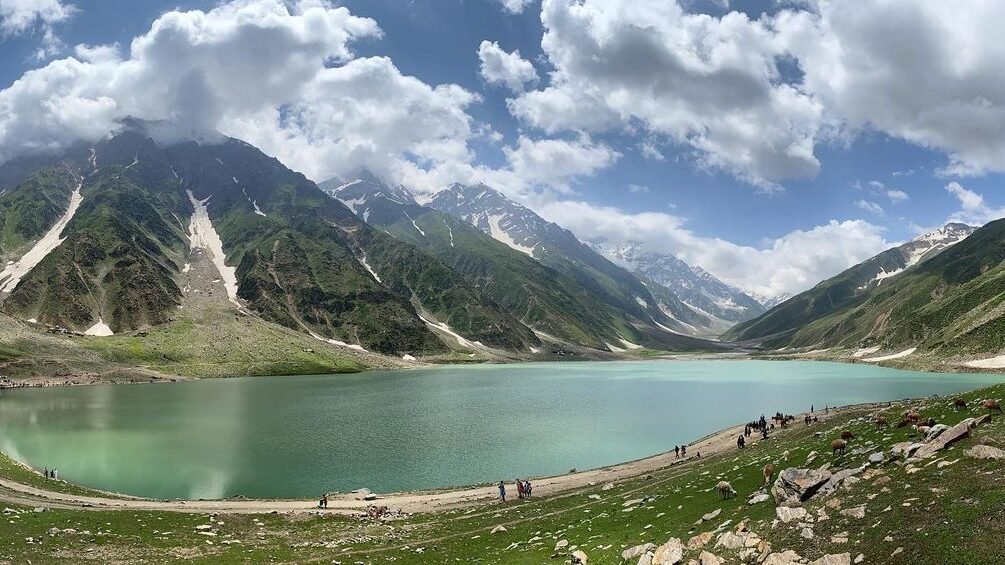 Lake Saif-Ul-Muluk is one of the highest lakes of Pakistan with an elevation of 10,578 ft. It is 9 kilometers away from Naran making it easier for tourists to reach here via jeeps. Lake Saif-ul-Muluk presents an alluring view through reflections of snowy mountain peaks. This place could only be visited in Summer due to landslides and snowfall in winter and rainfall.
Dudipatsar Lake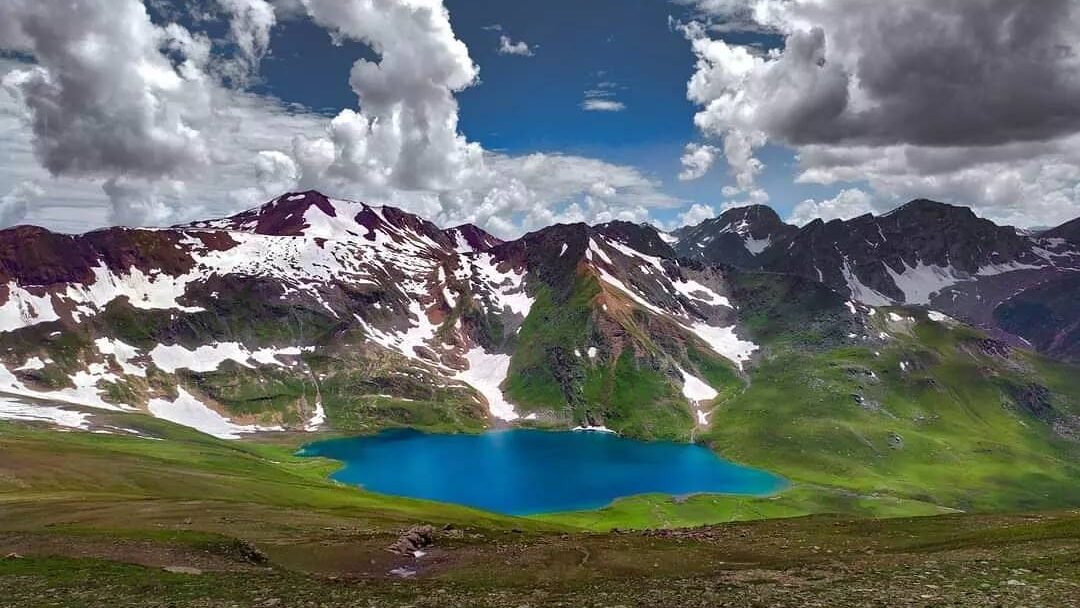 Dudipatsar lake is also known as White Mountain Lake because of the snow-covered mountains encircling it. The Queen of lakes with unequaled beauty is located in the Northside of Kaghan. It is 12,500 ft above the sea and is a habitat for different creatures. Dudipatsar Lake has a stunning view with turquoise water, green valleys, and snowy peaks.
Ansoo Lake
Ansoo Lake is the most elevated lake in the Himalayan Mountain range. This well-known tear-drop-molded lake is found near Malika Parbat in Kaghan. Ansoo lake has a height of nearly 13,927 meters and was found in 1993 by PAF pilots. The spot is amazingly cold and must be reached only in Summer through the jeeps.
Kiwai Waterfall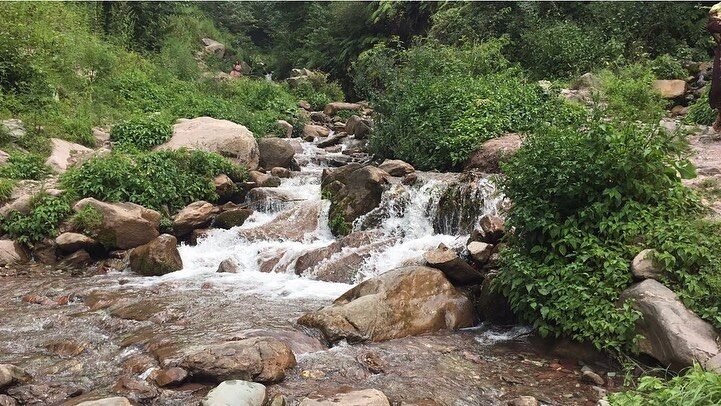 Kiwai Waterfall is situated at Kiwai, a spot in KPK. One goes through Kiwai while arriving at Payee Lake, The cool and completely clear water falling appears to be invigorating. One can appreciate catching delightful pictures and food served on tables and seats kept in the water. It is perhaps the most wonderful destinations in Naran Kaghan.
Sharan Waterfall
Sharan waterfall is in Sharan forest that is 16 km away from Paras in the Kaghan region. It takes a 1 hr 30 min jeep ride to reach this place. Manshi top, Sharan waterfall, and forest are major tourist attractions here. People from various regions visit to enjoy the view of lively meadows, high mountain peaks, and pure water streams.
Hotels in Naran Kaghan
Hotel Pine View in Balakot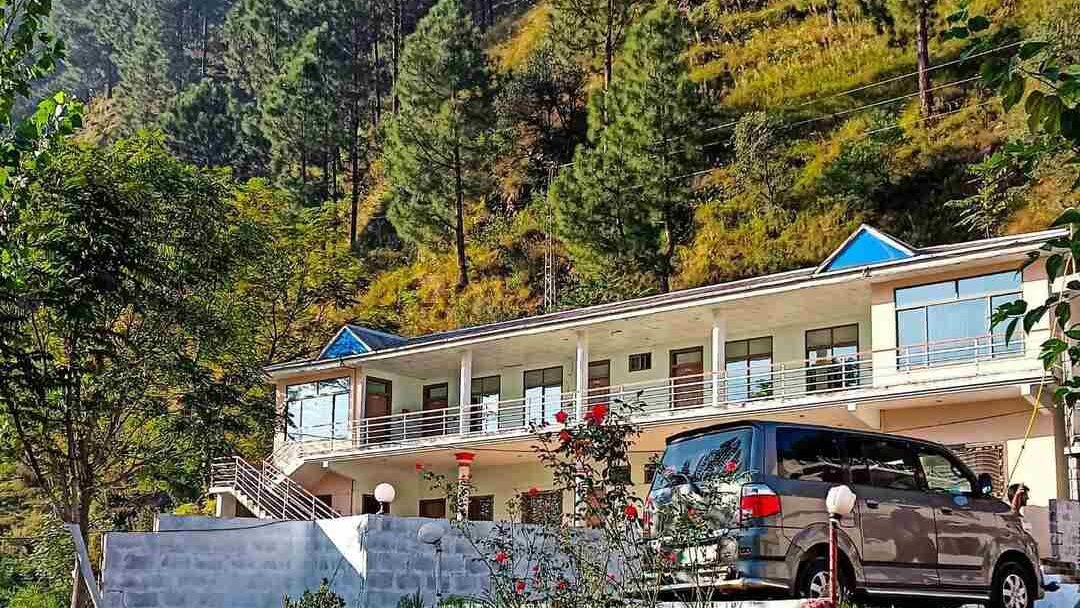 Hotel Pine View in Balakot has the facility of a restaurant, extensive garden for seating. It further has a terrace and all the necessities one requires to relax. With both non-ac and ac rooms Pine View has all the fine services for its clients at affordable prices. Moreover, one can always enjoy the lovely view of mountains from its terrace. It has additional services of free parking and free WiFi.
Hotel Mountain Track in Balakot
Hotel Mountain Track located in Balakot has a family-friendly atmosphere. They offer free-of-cost breakfast, WiFi, and parking services alongside other facilities of room services, laundry services, etc. The hotel has a restaurant and garden to enjoy meals at. One can have a bird's eye view of the surroundings through its terrace. The rooms are clean having all the necessities present already.
Arcadian Sprucewoods Resorts in Shogran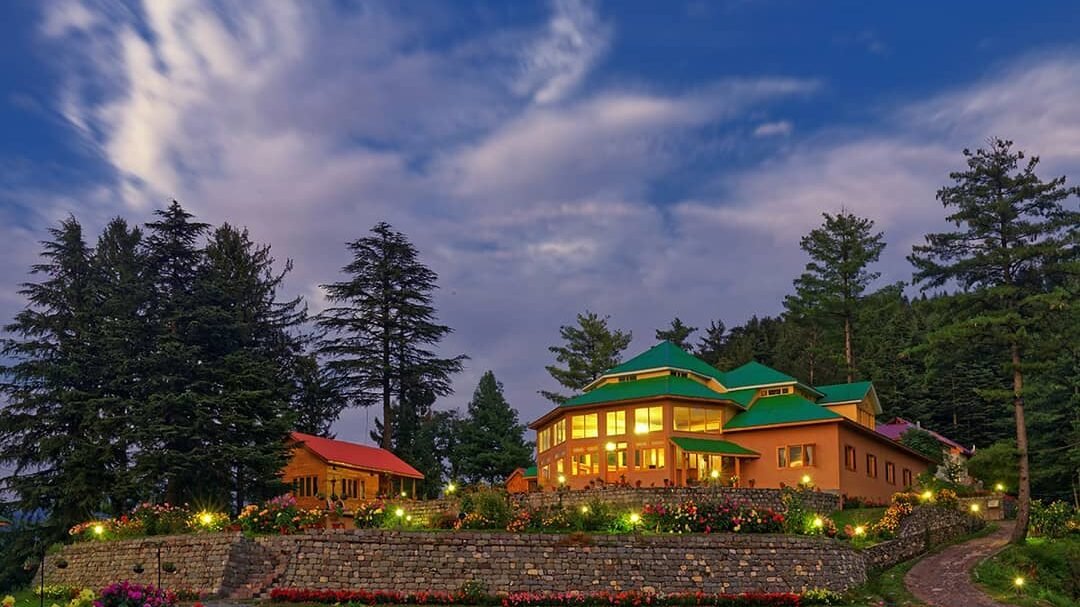 Arcadian Sprucewoods Resorts in Shogran are one of a kind. They are located in a serene atmosphere surrounded by Spruce and Pine trees. One can wake up to the beautiful view of Malika Parbat and Makra Mountain Peaks, as well as the meadows of Sir Payee. The rooms are clean and cozy with 24 hr room service availability.
Jumeirah Gold Hotel in Naran Kaghan
Jumeirah Gold Hotel in Naran is one of the finest hotels of all. It has the most comfortable and luxurious rooms with hospitable staff. The entire ambiance is peaceful and provides a scenic view to the visitors. One can have free wifi, free parking, complimentary breakfast, and other 24/7 luxuries at Jumeirah Gold Hotel.
Swiss Wood Cottages in Naran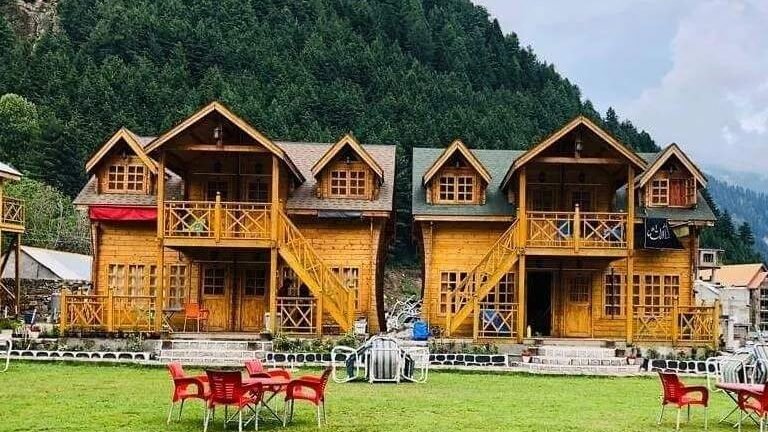 Swiss Wood Cottages in Naran is an ultimate wood hotel with all the top-notch facilities. It has cozy and well-managed rooms with exceptional services and staff. The surroundings are serene and green providing the clients with an out-of-the-world experience. Swiss Wood Cottages have feels more like home with an extensive garden and parking space with the picturesque locality.
Millennium Inn Hotel in Naran
Millennium Inn Hotel is located in a very beautiful location in Naran. This hotel offers a terrace outside the room to allow its guests to enjoy the surrounding landscape. This hotel is considered among one of the best family hotels in Naran just because of the range of facilities it offers at a reasonable rate.
Clouds View Hotel and Restaurant in Naran Kaghan
Cloud View Hotel And Restaurant is one of the finest 3- star hotels in Naran offering 24 hrs services to its customers. The hotel has a restaurant to enjoy your meals at and many complimentary services. It has a terrace to take in the beauty of the surroundings. All rooms are comfortable and tidy with the facility of heaters.
Government Guest House in Naran Kaghan
The department of forest, environment, and wildlife of the KPK government manages the government resthouses in different forest regions of Khyber Pakhtunkhwa. They have provided complete a list of government guest houses in particularly central-southern, northern, and Malakand regions of the province. People visiting Naran Kaghan and nearby places are recommended to stay at Northern Abottabad region guest houses.
Conclusion
Everything related to Naran, Kaghan, and their surrounding places is accumulated in this ultimate guide to Naran Kaghan. Thank you for reading this guide to Naran Kaghan. Explore more about northern areas of Pakistan through our Ultimate Guide To Murree Galiyat. Stay in touch with us to get to know more amazing stuff about Pakistan.