Summer brings with it a lot of opportunities to enjoy the splashy water sports. Water parks become the first thing on the mind of each individual to fight the scorching heat and keep one's self-entertained. Although there are multiple picnic spots in Karachi, water parks are the most preferred ones during Summer.
Read this blog till the end as we will be covering all the fun facts about the 15 Best Water Parks in Karachi, the best places to chill this Summer. Wait no longer and visit any of these to beat the heat this Summer. 
The Great Fiesta Family Water Park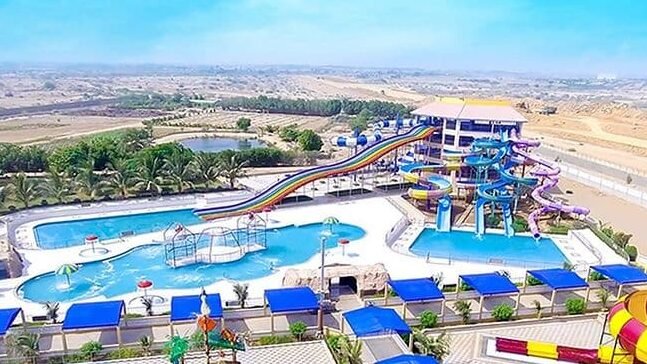 Are you in search of a family-friendly park in Karachi? It's high time to visit one. The Great Fiesta Family Water Park is one of the best waterparks in Karachi to spend a momentous day this Summer. With a secure environment, the park is good for all picnics.
Don't wait any longer and explore this park having multiple jaw-dropping slides, restaurants, and loads of water activities. 
Facilities
More than 14 adult slides.
17 plus kids slides.
Restaurant with BBQ, Chinese, and traditional cuisines.
Personal secure lockers.
First aid services.
Swimming essentials.
Snack and cold bar.
Prayer area.
Changing rooms
Sheltered seating areas.
Sunway Lagoon Water Park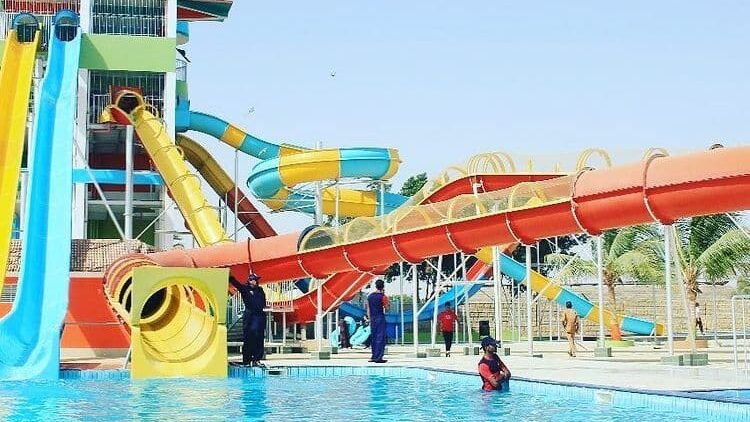 Located at a distance of just 5 minutes from Gharo, covering 42 acres of land with immense greenery, multiple rides, 25 adventurous slides, and 12 swimming pools. Due to all of its features, Sunway Lagoon Water Park is the largest water park in Pakistan.
The place is a good picnic spot to visit with family and friends. It does not just offer entertainment for all ages, but also has restaurants and cafes to keep you refreshed.
Facilities
Pakistan's largest wave pool Ocean Lagoon
Kidz Mania with 6 slides and pools
Wet N' Wild Dance Floor.
Scariest double raft slide Fly By.
Twisted Rafting Slides.
Flying Carpet
Al-Mehran Water Park
Despite being comparatively less spacious, Al-Mehran Water Park is still listed among the best water parks in Karachi. Not only is it convenient to reach but it is also one of the affordable water parks in K-town.
The adults' area here consists of two swimming pools with rainbow slides and spiral raft slides. Whereas, the kid's area includes a swimming pool suitable for children till age 5 and multiple slides for their entertainment.
Facilities
2 adult swimming pools
Kids pools
Rainbow slides
Tunnel slides
Spiral Raft Slides
Huts and Garden
Car Parking
Paradise Island Water Park
Paradise Island Water Park is one of the best places to visit in Karachi because of its unique features. It is a perfect weekend getaway for Karachiites in Summer having water sports facilities, thrilling slides, relaxing pools, and the never-seen-before aqua disc in Pakistan.
Apart from being an adventurous theme park in Karachi, Paradise Island water park is also great for hosting events and school, college, or office picnics.
Facilities
22 venturesome slides.
8 kids slides.
Hurricane Pool.
Aqua Disc for a rain dance experience. 
Special discount for school, college, and corporate picnics.
Birthday or Wedding event arrangement.
Burhani Recreational Park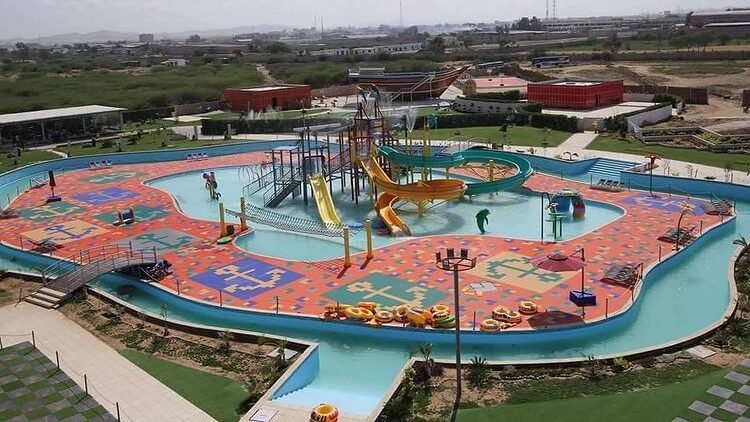 Are you in search of a kid-friendly place to make Summer weekends productive for them? Then do not forget to add Burhani Recreational Park to your list. It is an affordable water park in Karachi with the largest kid's pool and green gardens for a momentous family picnic.
Other than multiple adrenaline-pumping slides, the park also has many options for water sports and indoor games.
Facilities
Lawn and garden.
Largest kid's pool.
Thrilling slides (Free Fall, Typhoon, Twister, Surf Racer, and Big Splash)
Tsunami Wavepool.
Indoor and Outdoor Sports Arena.
Water Castle
Restaurant
Lazy River
Dreamworld
A one of its kind praiseworthy picnic spot near Karachi to make your vacations entertaining and productive. Dreamworld gives a boost of fun and excitement to everyone who visits here.
The place is a perfect vacation getaway with a virtual reality arena, golf course, indoor sports facilities, family resort, restaurant, boating lake, and exclusive services for ladies. 
Facilities
Artificial Sea and Boating Lake
Swimming pools for ladies, gents, and kids
Crazy River Slide, Camel Back Slide, Four Lane Multi Slide, Kamikaze Slide, and Crazy River Pool Slide.
Changing Rooms
Prayer Area
Kids Play Area
Go Kart Track, Scorpion Cars, ATV Bikes, and Desert Safari.
Virtual Reality Arena with 9D Motion Rides, High-tech gaming zones, and Laser Shooting.
Indoor and Outdoor Physical Fitness Arenas
Golf Course
Restaurants and Cafes
Picnic World Water Park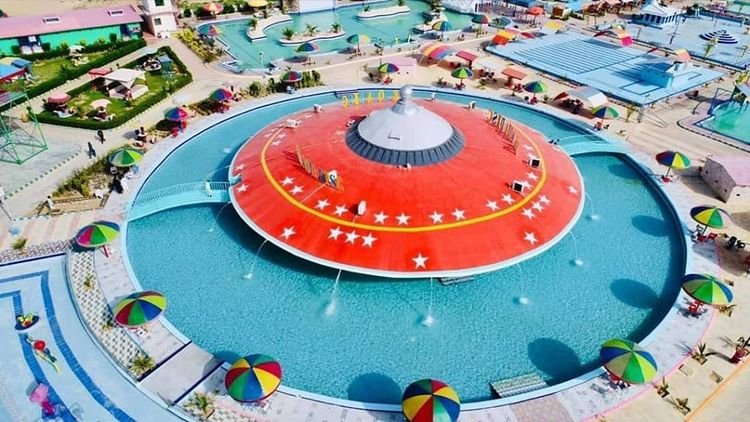 Make your Summer memorable at Picnic World Water Park in Karachi. Have moments of pure refreshment and joy at one of the best picnic places in Karachi.
Located at some distance from the main city, the water park has all the facilities for adults and kids to have a remarkable picnic. There are 22 water slides for adults and 8 for kids to splash straight into the pool.
Facilities
Multiple Slides
Separate adult and kids pools.
Spacious car parking.
Hurricane Wave pool
Lazy River
Availability of swimming accessories.
Water World Family Water Park
Visit Water World Family Water Park to experience fun, relaxation, and adventure all in one place. Both adults and kids are provided equal opportunities for enjoyment here.
Multiple slides and other features of the park make it one of the best waterparks in Karachi. Furthermore, the environment of this place is safe and hygiene is well taken care of. 
Facilities
Tunnel Slides
Straight Slides
Rainbow Slides
Separate kids pool 
Green seating areas
Spacious car park
Wild Venture Water Park
A place on the outskirts of Karachi with a picturesque landscape, flower beds, grassy lawn, and Gazebos for seating. Wild Venture Water Park draws the attention of tourists with its features including clean and clear swimming pools, and state-of-the-art facilities with a casual restaurant.
Don't miss out on this place if you want to get rid of the bustling city life and splash into freshness. The Artificial Lake is a plus to this place making it more admirable. 
Facilities
Artificial Lake
Seating area with canopy
Separate swimming pools for everyone
Locker room
Peaceful atmosphere
Gazebos
Raining Umbrella
Restaurant and snack bar
Plenty of water slides.
Samzu Water Park
Located not too far from Karachi, Samzu water park is a place to refresh your mood with family. The zoo along with the resort makes it a desirable tourist spot in Karachi.
One can spend time either swimming or in plenty of other outdoor and indoor activities available here for all ages. The green garden with trees and flowers makes the environment more cherishable here.
Facilities
Seating area
Zoo with exotic animals
Slides for all ages
Swimming pools for adults and kids.
Outdoor and indoor activities
Family resort
It's A Wrap!
Karachi has an endless number of tourist attractions including water parks. In this guide on the 15 Best Water parks in Karachi, we have mentioned some worth-visiting ones.
Thank you for reading this article. Keep connected with the LovinPakistan website to get more information about Pakistan.