Swat valley is located in the Khyber Pakhtunkhwa region of Pakistan and is considered the most outstanding place on Earth. Swat tour is full of wonders everywhere, and lush green forests take tourists in their arms and welcome them to heaven on Earth.
This valley was a land of various cultures and civilizations and a residence of ancient religions. Many archaeological sites can be found in Swat, and one of them is Swat Museum. This museum has a lot to offer its visitors. Your trip to this Switzerland in the East would be incomplete without visiting this place so, we have a complete guide to Swat Museum for you.
History and Location Of Swat Museum
According to the page of history, the Swat Museum was originally opened in 1962 with the help of the Italian Mission, and Wali of Swat State. In 1990, with the support of the Japanese Government, the museum was renovated and the collection was presented in new ways.
In 2011, the museum was refurbished again, and in 2014 a new anti-seismic museum was reopened to visitors.
The Swat Museum is located in one of the most amazing and archaeologically rich areas of Swat valley, on Saidu Sharif Road, 1.9km from the city of Mingora. This museum is considered a place worth visiting.
How to get to Swat Museum?
By Car
To get to Swat, you can take the Mardan Intersection route from Islamabad. After driving for about an hour and a half, follow the routes to Malakand Pass, then Batkhela and Chakdara until you reach Mingora in Swat valley.
It takes a total of 247km to drive from Islamabad to Mingora and takes about 5 hours to reach your destination.
By Bus
Many bus companies offer direct flights to Swat from Lahore, Islamabad, Mardan, and Peshawar. And it takes a minimum of 4 hours to reach Mingora. The Daewoo terminal is a bit far from the real sight, so you'll have to take a rickshaw to get to the site.
However, if you are from Karachi, you can get to Swat valley in 24 hours using Daewoo Bus Service.
By Air
People traveling by plane land at Saidu Sharif Airport, which is 6km away from Swat Museum, and it takes almost 20 minutes to reach your destination.
Pakistan International Airlines, offer three weekly flights from Islamabad to Swat in approximately 30 minutes.
What Swat Museum has to offer?
Monuments from different eras
The Museum has monuments from three eras. First excavations of Local Buddhist stupas and monasteries are underway in the Mingora era. Tourists have started to visit the excavations of these Stupas more often.
Gandhara Art, tomb culture, rock paintings, various types of embroidery and decoration, furniture, pottery, and the evolution of weapons and utensils over the centuries is part of the Swat Museum.
Different Galleries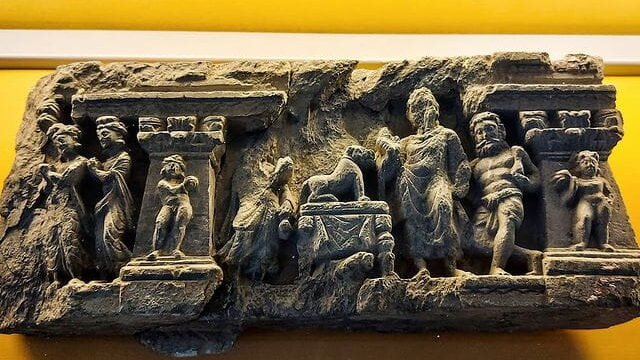 The Swat museum is divided into nine galleries and halls. The halls are arranged in chronological order starting from 3000 BC and ending with the last century. All rooms are well maintained and you will encounter a variety of civilizations and religions that have remained in the swat region over the centuries, including Persian, Hindus, Muslims, Chinese, and Buddhists.
The subtle and obvious changes associated with various denominations that have influenced Gandhara art and local norms are clearly visible as we move from one hall to another. You can also encounter sculptures, specimens, stone carvings, and stones depicting the life stories of Buddha, all housed in one of the halls.
Collection
For coin lovers and collectors, Swat Museum has a collection of historical coins from Greece, Kushans, Scythians, and Indo-Greek. The famous Indian dancing girl also appears on one of the coins.
Traditional instruments for folk music, jewelry, and local clothing are on display in the last gallery. To see the Swat art, tourists are encouraged to visit the beautiful historical site, Swat Museum.
Places to Visit Nearby Swat Museum
Fizagat
It is a beautiful recreational park, just 6km away from Swat Museum and you can easily reach there using bus or taxi. Fizagat is situated on the bank of the Swat River and is a popular tourist destination where you can enjoy a variety of delicious traditional dishes with beautiful hillside scenery that will heal your eyes.
The swirling water of the Swat River and the cool, serene breeze make this visit a dream come true.
Saidu Sharif
It is just 2 km away from Swat Museum and you can reach it here within 5 minutes. As the administrative center of the Swat valley, Saidu Sharif offers all amenities for residents and guests. A good place to buy dry fruits and gifts for your friends and family.
An amazing place to shop, especially if you're interested in local handicrafts, such as embroidered clothes, leather shoes, traditional handicrafts, and a variety of souvenirs. Going to Saidu Sharif without visiting the Saidu Baba temple is an incomplete excursion.
Marghazar
Marghazar is a historic site in Swat and is famous for the white palace, the former residence of the royal family of Swat. People appreciate the architectural beauty of this place and the surrounding areas.
Marghazar has a variety of refreshments huts, where you can have tea with pakoras or samosas, and Pashtun dishes such as karahi chicken, Chapli kabab, yogurt, and desi butter at affordable prices.
Shingrai Waterfall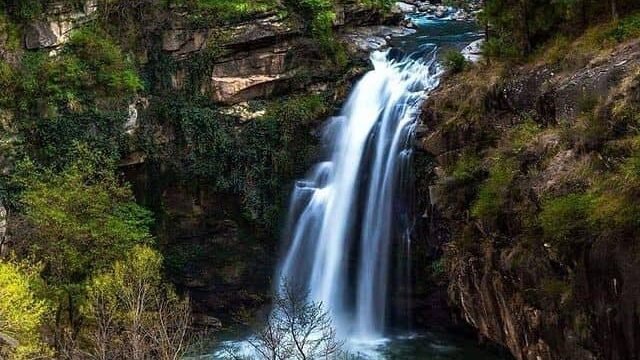 In addition to a number of scenic spots that attract a large number of visitors year-round, there are still many places in Swat valley that remain unexplored and Shingrai Waterfall is one of them. It is a dazzling place nestled among high green mountains.
Shingrai Waterfall offers panoramic views from the top, but it also mesmerizes visitors with its roar, which is marked by the chirping of birds.
Shingardar Stupa
The Shingardar Stupa stands at the entrance to a small valley that descends from the barren mountain above the valley plain. This Stupa is a relic of the Buddhist period and one of the thousands of ancient monuments in the Swat valley.
Literally, 1.5km from this Stupa you can see a large Buddha carved into the rock. There are also some ruins in the cave next to this statue. It is located at a distance of 16 kilometers from the K2 Museum.
Shangla Top
At a height of 2100 meters, Shangla top is one of the most picturesque places to get breathtaking views of the surrounding mountains. These views make it one of the best tourist attractions in Swat.
The main attraction is the chairlift and the pleasing scenery from the chairlift will give you here in almost 1 hour and 30 minutes.
Places To Stay Nearby Swat Museum
Swat Continental Hotel
Situated on the bank of the Jambil Khwar River, this peaceful hotel is an 8-minute walk from the Swat Museum. Each room is equipped with all standard modern amenities such as a telephone, mini fridge, satellite TV, and a bathroom with hot and cold water facilities.
Swat Continental Hotel offers a variety of local continental dishes. Special discounts are available if you're planning a longer stay of a week or more.
Swat Serena Hotel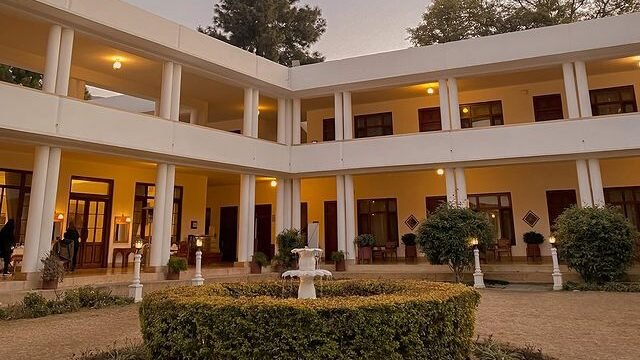 Swat Serena Hotel is nestled at the footstep of Hindukush mountains in a unique location, within walking distance of bustling colorful markets.
The welcoming architecture is complemented by panoramic views of the peaceful rose garden, with ancient trees telling stories of history, a serene swimming pool, and a stylish Suvasty restaurant offering a wide variety of food. The impeccable modern rooms of Swat Serena hotel are decorated in traditional Swati Style, along with the most hospitable staff that reflects true Pakistani Culture.
Pameer Hotel
Pameer Hotel is one of the best choices to stay in during your trip. It offers cozy rooms for a group of friends or a family with children. The room facilities include air conditioning,  ironing facilities, and a flat-screen TV.
If you are coming by car, you can use the free parking lot. Internet access is available through the hotel. The Pameer Hotel has its own restaurant which offers a variety of food.
Conclusion
If you are planning to visit the Swat valley, take a couple of hours to visit the Swat Museum and be prepared for the surprise it can bring. And don't forget to bring a camera with you. Every nook and cranny of this paradise on earth is picturesque. You won't want to lower your camera for even a second.
This museum is a witness to the resilient spirit of the Italian team and its Pakistani counterparts. This complete guide to Swat Museum will help you a lot. Keep in touch with LovinPakistan to explore more of these wonderful locations.