Saidu Sharif in Swat is known for its historical, geographical, and administrative significance. It is one of the major cities in Swat having amenities like shopping malls, hotels, restaurants, and markets. This Ultimate Guide To Saidu Sharif; The Capital of Swat has enlightened more about its fascinating facts.
Saidu Sharif Location in Swat
Saidu Sharif is located in the Swat district of Khyber Pakhtunkhwa province in Pakistan. It is home to numerous administrative offices, historical sites, and archeological remains. 
Saidu Sharif is the capital of Swat located at an elevation of 3180 feet from sea level. It is not just the administrative center but it is also a tourist attraction site in Swat.
Why is Saidu Sharif the Capital of Swat Valley?
Saidu Sharif is a twin city of Mingora, it is comparatively the most modern city of the Swat district. In 1975 Saidu Sharif was declared the capital city of the entire Malakand region comprising Buner, Dir, Shangla, Bajaur, Chitral, etc. 
Due to its location in the center of the Malakand region many administrative offices are situated in Saidu Sharif.
Saidu Sharif Weather
Saidu Sharif has a Mediterranean climate because of its dry Summer and humid Winter. 
However, the best time to visit Saidu Sharif Swat is during the Summer and Spring seasons.
The weather of Saidu Sharif in Winter
According to the Saidu Sharif broadcast the coldest month is January when the temperature drops to a minimum of 7.5 Celsius. February is the cloudiest weather during winter.
The maximum temperature to be experienced in Saidu Sharif during winters is 11 Celsius. Most of the time the weather remains cloudy and rainy. However, there are some enjoyable sunny days too to plan a trip to nearby sites.
The temperature of Saidu Sharif in Summer
The hottest month is June during Summer in Saidu Sharif with an average temperature of 30 Celsius. The weather remains sunny mostly in May. There might be an occasional rainfall in the rest of the months. 
The minimum temperature during Summer may drop to 18 Celsius. However, the summer season in Saidu Sharif lasts for 4 to 6 months.
Tourist Attractions in Saidu Sharif
Butkara Stupa
Butkara is one of the significant Buddhist Stupas in Saidu Sharif near Mingora. The stupa was excavated by Domenico Faccenna and his team in 1956. 
Butkara Stupa was built in the 2 Century B.C.E by Ashoka. From that time onwards till 10 A.D. This stupa has undergone 5 reconstructions.
Swat Museum
The Swat Museum located on the Mingora Saidu Sharif road was constructed in 1959 for the purpose of storing a collection of artifacts of Wali of Swat. The museum is located at a distance of just a 4 minutes drive.
Tourists embrace the Swat Museum because of a collection of Gandharan Statues, Budha Seals, Relics, Ancient coins, and much more.
Nemogram Stupa
Nemogram Stupa is another Buddhist site located just at a distance of 45 minutes from Saidu Sharif in Swat. This significant site was excavated in 1966. It has a courtyard with multiple votive stupas and 3 major stupas located in a row from North to South directions.
The major remains found from the Nemogram Stupa including Kushana period coins, the Scytho- Parthian pottery, Buddhist stone, stucco sculptures and much more has been preserved in the Swat Museum.
Places To Visit Near Saidu Sharif in Swat
Mahodand Lake
Mahodand Lake is one of the 5 famous lakes located in Swat Valley. It is located at a distance of 139 kilometers from Saidu Sharif city. A majority of tourists visit this place as it is a famous spot for fishing and boating. 
Mahodand lake is a glacial lake located in the alpine forests of the Hindukush mountain range. It is famous for trout fish and its mesmerizing surroundings.
Pari Lake
Pari lake otherwise known as the Khopiro lake is located in Utror Valley mountains at an elevation of 4402 meters from the ocean. It also serves the Kundol lake located at the foot of the same mountain range. 
Pari Lake has been named so because of the myth associated with it. It is believed by the locals that fairies come down to this lake, hence it is also called the house of fairies.
Madyan Valley
Madyan Valley is located on the Swat Riverbank. It is famous for its tourist attractions including green pastures, streams, lakes, and waterfalls.
Moreover, tourists enjoy many activities like eating trout, fishing, camping at multiple spots in Madyan Valley. One can cover Saidu Sharif to Madyan distance in 1 hour and 30 mins by a 4 wheel vehicle.
Marghazar Swat
Marghazar in Swat Valley is a picturesque hill station. It has many wonders of nature like Marghazar Stream, Elum Mountains, etc to be explored by tourists.
Marghazar Valley is located at a distance of 21 minutes from Saidu Sharif. One can enjoy many adventurous and fun activities like trekking, camping, and mountaineering here. It is also home to the famous Bashigram Lake.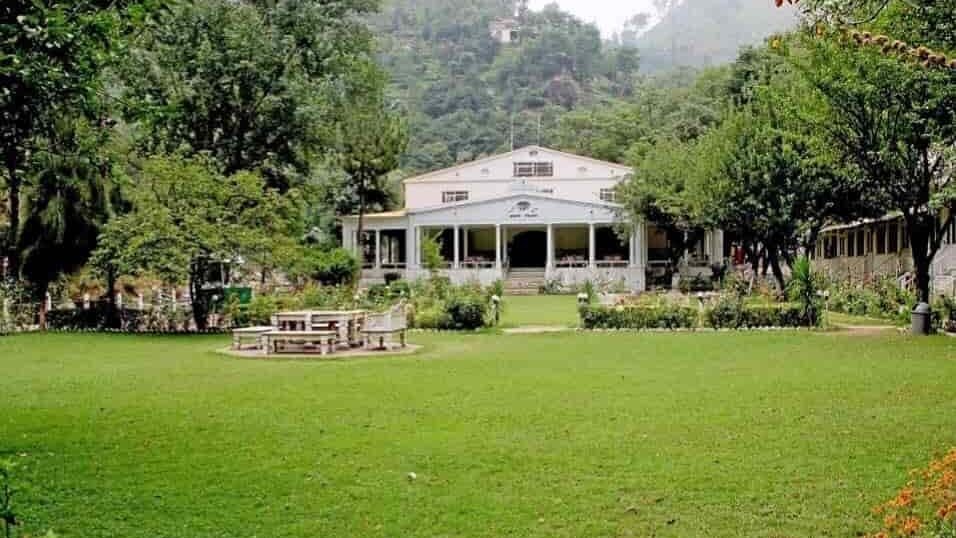 Kalam Valley
Kalam Valley is renowned for its scenic meadows, forested hills, sights of snow-capped pinnacles, and freshwater streams. It is located at a distance of approximately 3 hours. 
Kalam Valley is the place from where River Swat flows and then subdivides into Gabral River and Ushu River. Tourists prefer to visit and stay at this place because of its alluring surroundings and serene environment.
Bahrain
Bahrain is a city located in the Swat district of Khyber Pakhtunkhwa along with the River Swat. It is considered as the most preferable place to stay by tourists. 
Bahrain is famous for the handicrafts one can buy from here. It has multiple staying options for tourists as well as crowded markets to attract more travelers.
Malam Jabba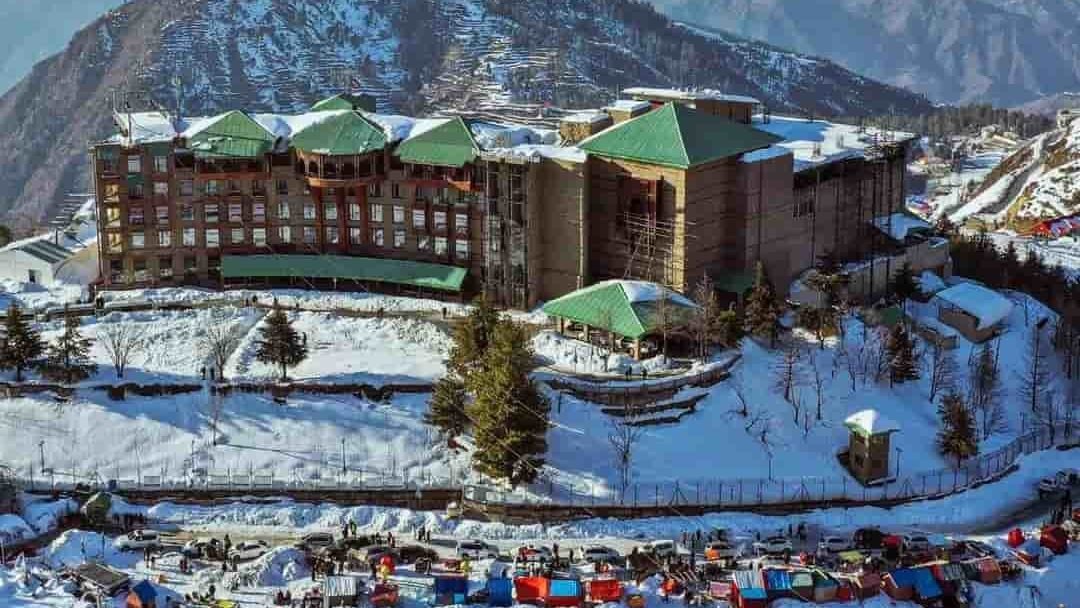 Malam Jabba is visited by countless local and international tourists each year. It is well known for the scenic locations that it has and the ski resort.
Malam Jabba is located at a distance of 43 kilometers from Saidu Sharif in the Hindukush mountain range. It is also famous as the most beautiful skiing destination in Pakistan.
How To Reach Saidu Sharif Swat?
One can easily reach Saidu Sharif from all the major cities of Pakistan. However, first, they will need to travel to Islamabad.
There are multiple options that tourists can choose to travel to Islamabad via public or private conveyances. 
Islamabad To Saidu Sharif Distance
Islamabad To Saidu Sharif distance is approximately 3 hours and 40 minutes via the M1 or M16 route. 
The route of Saidu Sharif from Islamabad itself is scenic. One will pass through many villages and small towns of Peshawar to reach the destination.
Saidu Sharif To Swat Distance
Saidu Sharif to Swat distance is of just 30 minutes via Airport road. From Bahrain road and Mingora Bypass to Saidu Sharif, it is the same.
However, the Swat to Saidu Sharif route from Mingora/ Fizagat bypass is 37 minutes via Bahrain road.
Saidu Sharif To Malam Jabba Distance
Malam Jabba road leads straight towards the Saidu Sharif to Malam Jabba journey of 1 hour and 41 minutes.
What To Wear In Saidu Sharif?
During winters it is preferable to wear the warmest clothes with leather gloves, boots, and leather jackets because of snowfall. One must also have an umbrella or raincoat as rain is predictable during winters in Saidu Sharif.
During Summer the weather is sunny so one must use sunscreen to avoid sunburns and shades. The clothing should neither be too light nor too warm. However, it gets colder at night.
Tourist Activities To Enjoy in Saidu Sharif 
Ice Skiing
Malam Jabba Ski Resort is the premium destination for skiers. One can have a great time enjoying skiing on the glistening white snow. However, it is mandatory to have proper attire and equipment for safety. 
Malam Jabba ski spot is at a distance of 51 km from Saidu Sharif Airport. It has an availability of 2 ski tracks of 800 meters. Moreover, the vicinity also has three stars and five-star hotels for the guests.
Camping
Camping is one of the best things to enjoy during your visit to Swat. Saidu Sharif is located in the center provides easy accessibility to other camping locations in the region.
Kumrat Valley, Madyan, Marghazar, and Kalam are some of the few places having incomparable camping sites. Visitors can plan a lively picnic with their friends or family and set their camps on these spots.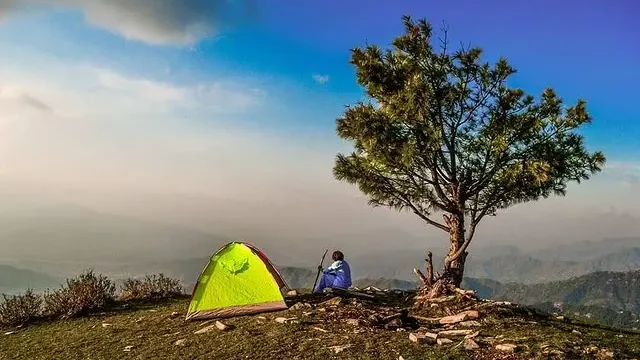 Bonfire
Have you ever experienced having a bonfire amidst the mountains? Visit any of the delightful spots close to Saidu Sharif to have this amazing experience. 
Kalam Valley, Mahodand Lake, Fizagat, and Marghazar are quite a few places that are ideal for such bonfires. Travelers partake in a vivacious bonfire while having their lunch or supper underneath the sky, seeing the mountains.
Fishing
Mahodand lake and Bashigram lake are two renowned spots for fishing. There are many streams and lakes in the Kalam Valley and Kumrat valley additionally where vacationers can appreciate fishing trout.
Aside from that in the whole Swat area, one can appreciate eating and fishing Trout fish that is also found in River Swat.
Hotels in Saidu Sharif
There are multiple options to stay during your visit to Saidu Sharif Swat. Moreover, tourists can also book a room online at any hotel near Swat. Some of the highly appreciated options to stay in Saidu Sharif are mentioned below.
Rahat Luxury Guest House
Rahat Luxury Guesthouse provides a home-like warmth, environment, and facilities to the visitors. Along with the comfortable rooms, spacious parking, garden, and terrace, it also has the availability of free complimentary breakfast and free WiFi.
The environmental factors and fine embellishments of Rahat Luxury Guesthouse add more to its magnificence. It is also located in the center which makes all the major tourist sites in Swat accessible for the guests.
PTDC Motel Saidu Sharif 
PTDC stands for Pakistan Tourism Development Corporation works much to empower and facilitate tourists. PTDC motel in Saidu Sharif is a well-furnished accommodation to provide a safe and comfortable resting option to the tourists. 
PTDC motel has a restaurant, garden, and enough rooms for multiple guests. The motel is easily accessible to visitors from all the major places in the Swat region.
Conclusion
Saidu Sharif is an incredible place to have a visit. Apart from its official importance, it has many places and historical sites to explore. To explore more amusing places in Swat, read our guide on Janshai Meadows, a hidden gem of Swat.