Marghazar also called Marghuzar is known as the Green Valley or Greenland. It is famous for the greenfields and hilltops mainly but is also home to freshwater streams and valleys. Among all of its forested mountains, the most renowned is the Koh e Elam Mountains with tall trees, green meadows, and cold springs. 
If you are in search of such blissful places too then wade down this article to hit on The Best You Can Explore In Greenland Marghazar, Swat.
Marghazar Location in Swat
Marghazar is located at a distance of 40 minutes from the main Swat city. Being located at an elevation of 10,000 feet from sea level, it is home to many forested hills, streams, and meadows. 
Marghazar Valley is one of the most visited sites of Swat because of its moderate weather and the White Palace.
Marghazar Swat Surroundings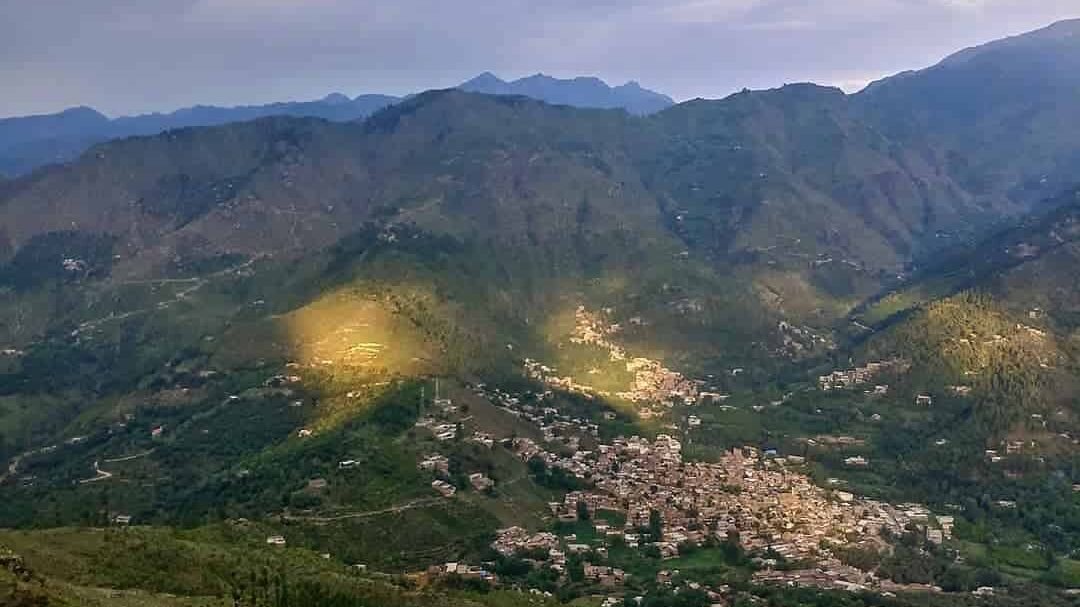 Marghazar in Swat is surrounded by snow-capped mountains that one can enjoy getting a sight of. The green meadows make it a wonderful place far from the hustle and bustle of cities. 
Marghazar also has calm and cold freshwater streams and waterfalls presenting a breathtaking view. Moreover, there are bountiful green meadows that tourists cherish the most.
How To Reach Marghazar Valley Swat?
Marghazar is located at a distance of 42 kilometers covered by a four-wheeler vehicle via Airport Road. There are multiple means of transport that one can choose to arrive at Swat. However, there are options like Jeeps and other cars to travel further towards Marghazar.
Mingora To Marghazar Route 
The total driving distance from Mingora to Marghazar is of 5 minutes via the Islampur Road. The travelers start straight at this road that first leads them to Saidu Sharif. One can also find hotels and resorts here to stay.
Further passing through Shagai, Serai, and Kekrai this route takes one to the Marghazar Valley.
What To Do in Marghazar Swat?
Trekking
Marghazar has so many options for the ones who enjoy expeditions, hiking, or trekking. One can have the best trekking experience here among the forested hills and meadows.
One can trek from Malam Jabba to Marghazar or vice versa which is located at a distance of 1 hour and 50 minutes.  Another trek is from the Marghazar valley to Koh e Elam.
Sightseeing
Marghazar is indeed one of the most visited sites of Swat. It is the place where peace lovers can spend a great time at. It has been named Greenland mainly because of the beautiful sights it is surrounded with.
Those who visit Marghazar valley in Swat always cherish it for the heavenly sights of Snowy mountains, and grassy meadows and hills.
Camping
Tourists love camping in northern areas of Pakistan. They enjoy setting their camps at various picturesque locations to enjoy other activities like bonfires.
In Marghzar there are numerous locations to enjoy camping at. One can plan to visit any of its green meadows or by the Marghazar streams for camping. It is also preferred by those visiting Kalam and Kumrat valleys nearby. 
Tourists Attraction in Marghazar Swat
The White Palace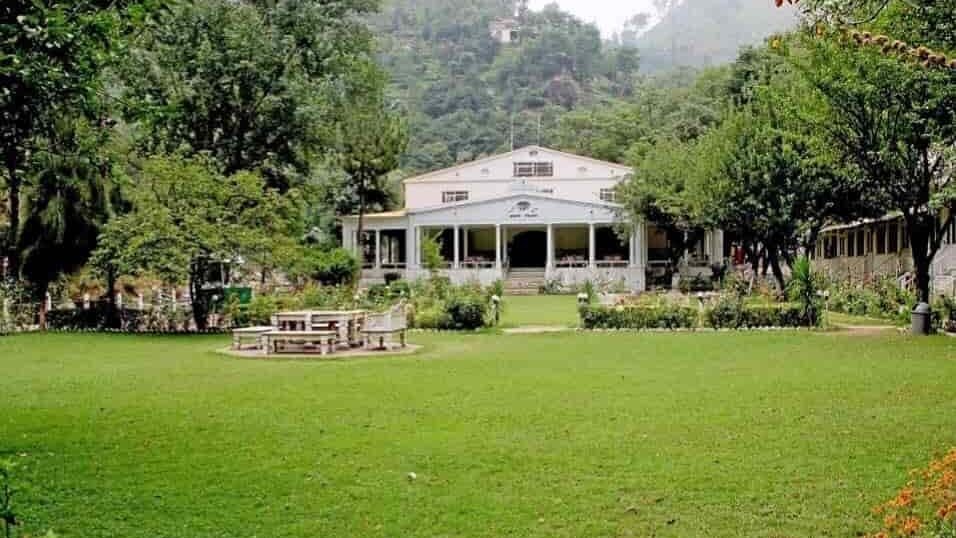 The White Palace built of white marble is one element that gives Marghazar a historical value. It was built as a residence for the Wali of Swat in 1940. The property has 24 embellished rooms with 2 conference halls, an elegant lobby, and a garden. 
The White Palace is situated among the calm surroundings with timber trees, flower beds, and a stream view on the King's veranda.
Marghazar Stream
Marghazar Stream is famous for the unique view it delights the tourists with. It is a wide low heighted waterfall located just among the green valleys of Marghazar. 
It is a great location for people who love trekking and camping. Marghazar stream is calm and so are its surroundings.
IslamPur Village
Islampur village is one of those villages in the neighborhood of Marghazar Valley Swat. Foreigners especially enjoy their visit here as they explore the local lifestyle and small-scale industries. 
One of the famous industries here is wool-producing one of the finest wools. The village has wholesale markets where one can get pure spices, fresh fruits, and vegetables along with the famous jaggery juice.
The Elum Valley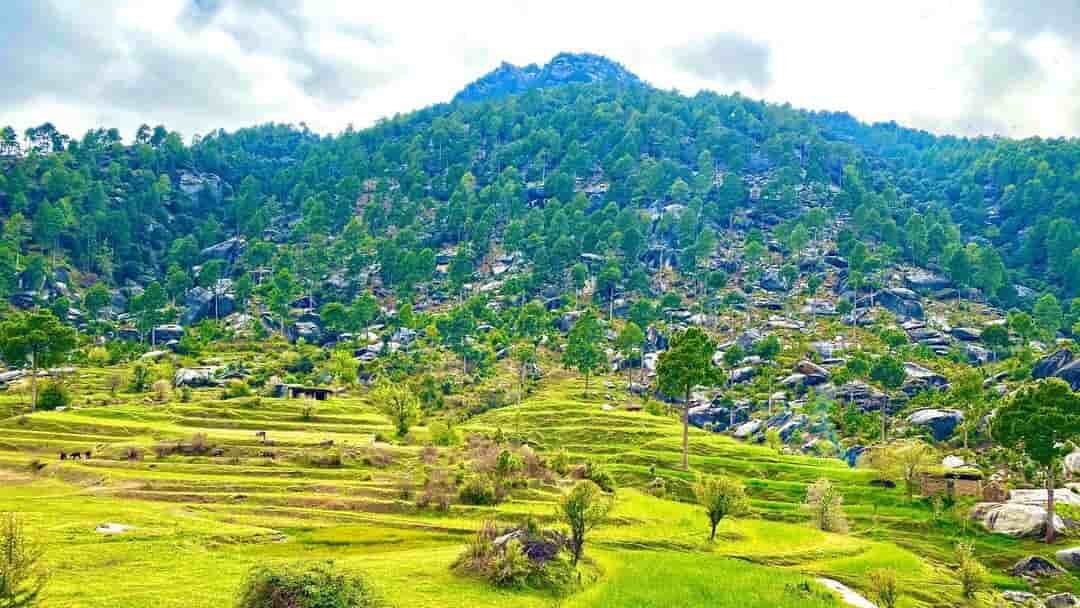 Marghazar is a gateway to the Elum Valley. It is much famous for the Elum Mountain or Elum Ghar from where the archeologists found remains of the Indus Valley Civilization. 
Elum Mountains are one of the major tourist attractions in Swat where tourists love to visit. The peak of this Mountain is famous as Jogiano Sar and has great importance in Hinduism.
Tourist Spots To Visit Near Marghazar Valley
Mahodand Lake
Mahodand lake is located in the Ushu Valley of Swat at an elevation of 2865 meters. It can only be reached by a four-wheel vehicle. During winter the lake is not easily accessible due to extreme snowfall. 
Hence, the best time to visit this beautiful Mahodand lake is during Summer. It is famous for its incredible flora and fauna and the activities that tourists enjoy here like fishing, camping, and boating.
Madyan Valley
Pakistan owns incredibly attractive places, Madyan valley is one of them. It is located 51 kilometers away from the city of Mingora. 
Madyan Swat is surrounded by multiple magnificent sites including green fields, freshwater streams, waterfalls, mountains, and lakes. One of the famous things found here is the Trout fish. 
Kumrat Valley
Kumrat Valley is one of the most beautiful valleys of the Khyber Pakhtunkhwa region. Tourists can take the N45 route to reach here from the lower dir region. 
The best time to visit Kumrat valley is during Summer and spring when the maximum temperature is 20 Celsius. It is famous for the Panjkora river also the wildlife including bears, Markhor, Monal, Jackals, Musk, etc
Malam Jabba
Malam Jabba is famous for being home to the famous Ski resort, pine forests, and other cool springs. Visitors get attracted to it because of the scenic locations and activities it offers. 
Malam Jabba is nestled in the Hindukush mountain range. The best time to visit this place is during Summer. Chairlifts, Ice skating, and zip lines are some of the tourist activities one enjoys here.
Bahrain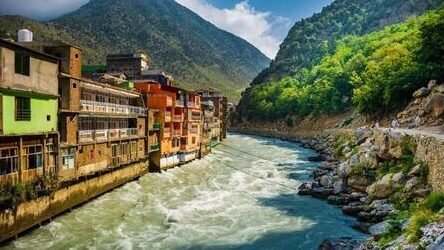 The beautiful Bahrain valley is located along the bank of the Swat river. It is famous for being a convergence point for Swat and Daral rivers. Plenty of traditional cuisines and handicrafts can be found here.
Bahrain is preferred by the tourists for their stay due to its moderate weather and accessibility to other locations. 
Fizagat
Fizagat valley is very famous for the Fizagat park that is located here. It mesmerizes the tourists with its spellbinding surroundings and the availability of scenic landmarks.
Fizagat Swat has many options for its visitors to enjoy fishing, camping, trekking, hiking, and other water sports. The best time to visit here is during Summer when the average temperature is 17 Celsius.
Temperature of Marghazar Valley in Swat
The best time to visit Marghazar Swat is in April till September and October.
However, there are particular weather conditions like extreme fog, rainfall, and snowstorm emergencies during which the travelers must avoid visiting. 
Climate of Marghazar in Summer
The maximum temperature in Marghzar during Summer rises to 32 Celsius in the daytime and a minimum to 15 Celsius at night. The region expects more rainfall during July and August.
However, the rest of the days in Marghazar Swat are either sunny or partly cloudy sometimes.
Climate of Marghazar in Winter
During winters the temperature in Marghazar Valley falls to a minimum of 1 Celsius at night and 11 Celsius in the daytime. November, December, and January are the coldest months. 
One must avoid visiting Marghazar when there's a snowstorm alert or during fewer visibility situations due to fog in winter.
Hotels in Marghazar
There are quite a few hotels in Marghazar but people prefer staying somewhere near the valley. In this way, they get convenient accessibility to nearby places too.
Hence, some of the luxurious and family-friendly options to stay in Swat are mentioned below.
Hotel Hilton Palace
Hilton Palace is a 3-star luxurious hotel located in Mingora. Each room is attached to a terrace to provide a scenic view of the surroundings.
Hotel Hilton Palace has up to the mark accommodations and services. It is also easier for the guests to travel to the nearby tourist locations as this hotel is located just 19 kilometers from Malam Jabba.
Contact Information
Phone: (0946) 811844
Address: Mingora, Swat, Khyber Pakhtunkhwa
Rock City Resort
Rock City Resorts are a benchmark of comfort and luxury. They are located in the beautiful Fizagat valley at a 120 canal area. 
Rock City Resort is located near to all famous tourist sites in Swat like Kalam, Malam Jabba, Marghazar, Bahrain, etc. The guests can enjoy the best services here with comfortable rooms, free car parking, and a serene ambiance.
Contact Information
Phone:  0301 3612000
Address: N-95, Swat, Khyber Pakhtunkhwa
Swat Serena Hotel
Swat Serena Hotel is located in the Capital of Swat, Saidu Sharif. It is well equipped with adequate amenities and facilities. The staff serves with hospitality and one can enjoy a breathtaking view of the surroundings from its garden. 
Swat Serena hotel has a private car parking space. It also has a restaurant where one can have a lively continental breakfast.
Contact Information
Phone:  (0946) 711637
Address: Officers Colony Rd, Saidu Sharif, Swat, Khyber Pakhtunkhwa
Burj Al Swat
Burj Al Swat is a five-star hotel with top-notch staff and facilities. There are multiple rooms one can choose accordingly. One can also have a remarkable wedding celebration arranged here.
The Burj Al Swat hotel offers other unique facilities like a swimming pool, conference halls, and a restaurant with the availability of an exclusive American breakfast.
Contact Information
Phone: (0946) 812601
Address: Bahrain Rd, opposite to Fiza Gut Park, Fizagut، Mingora, Swat, Khyber Pakhtunkhwa
Conclusion
Pakistan is full of wonders the more you expedite the more amused you will be. This guide is on The Best You Can Explore in Greenland Marghazar, Swat. 
Visit our website to learn about Janshai a wondrous locations in Swat.