As we all know that Karachi is a city of lights. Similarly, it is also a place for a variety of spicy foods in Pakistan. Karachi contains a lot of restaurants and Dhabas which contain chili and peppery foods but in we can enjoy the foods having different categories like sweet, Chinese, Italian and many more in Hi-tea Buffet
Worry no more about family events to book the best place for Hi-tea, and read this article to explore the best ones in K-town. There are many Hi-tea Buffet places in Karachi that are under discussion and with the help of the given information you can easily select according to your choice and taste.
Rosati Bistro
This amazing restaurant contains all delicious items on its menu which can easily avail the attention of its customers. Rosati Bistro being one of the sophisticated hi-tea buffet places in Karachi holds basic but scrumptious food like Burgers, Desserts, Drinks, Chinese, Chicken items, pasta, and rolls on their menu.
You can also check the details in the given link on their Facebook page. Hi-tea Buffet timings of this Exclusive place are 4 pm to 6 pm from Thursday to Sunday. This restaurant is a good choice for get-togethers and parties with friends. 
Price per head
1530/- (All tax included)
Contact Info
(021) 34376032
LaLQila Restaurant
It is one of the oldest and most outstanding places to eat in Karachi and it always maintains its standard high. This famous restaurant contains Mughlai and Tandoori stuff which raises the value of Pakistani cultural meals.
The best thing about Lalqila is its live Bar-Be-Que which makes this place more desirable and original. This place offers Lunch, Hi-tea Buffet, and dinner at different rates. It is undoubtedly a good hi tea-buffet place in Karachi for a ceremony and for any other celebration at a reasonable price. 
Price per head
The buffet price is 1650/- for adults and 790/- for children.
Contact Info:
021111-525-745
Asia Live
The most famous eatery on the basis of its decoration and dining. Those who like to eat in a place with big windows which contain the scenery of gardens and sunlight. This is too comfortable for them and can easily be approached as it is situated on main Fatima Jinnah Road Karachi.
It is one of the best buffet places in Karachi. The major part of Asia Live's menu carries healthy vegetables and beans. In short, it's the best place for those who are conscious of their health.
Price Per head
Rs.2500/- (Including Tax) per person
Contact Info
(021) 111 282 747
Royal Jasmine
If you are searching for Thai and Italian food then this is a great place for such tastes. Royal Jasmine gives you a chance to taste different flavors belonging to different regions in one seat.
Tourists usually choose such restaurants to beat the taste of their country. Their Dinner Buffet contains a main course including fried rice, Chow Mein, and Biryani which fulfills the beauty of traditional Pakistani food. 
Price Per head
Contact Info
Rs.1550/- (all tax including)
(021) 37181239
Marco Polo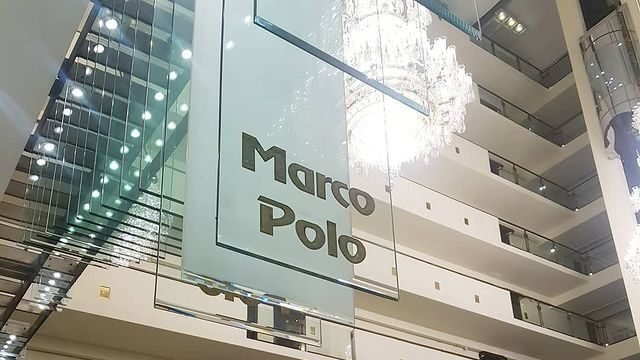 Marco Polo is another amazing restaurant in Karachi that is on a high rating. It contains more than 50 dishes Buffet belonging to different varieties. You can avail the opportunity of their Lunch Hi-tea and Sunday brunch.
This place is an amazing place to visit with your colleagues and friends. It also offers amazing discounts on Eid and Ramadan Hi-Tea Buffet deals.
Price Per head
Rs. 2250/- (all tax including)
Contact
021-111 505 505
Rangoli Restaurant
One of the most famous restaurants in Karachi because of its food quality and taste. This place has more than 60 dishes on Buffet. Their dining contains Turkish foods which light up the mind of its customers.
The best thing about Rangoli Restaurant is its continental cuisine which contains a fresh smell and organic material. They are also offering up to 50% discount in their upcoming deals.
Per Head Charges
Rs.1199/- (all Tax included)
Contact
(021) 34343434
Clock Tower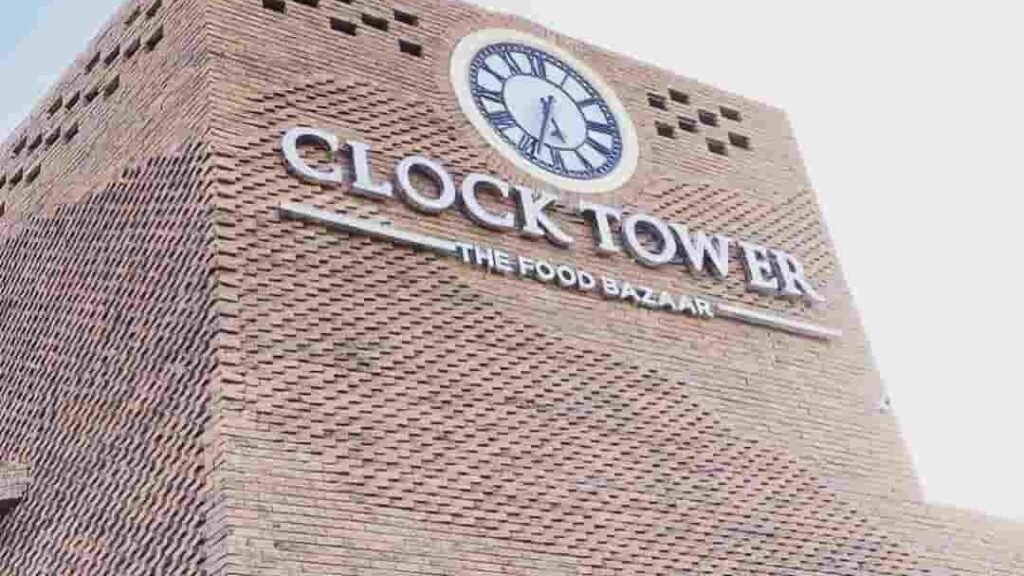 The best thing about this restaurant is its view which contains shores as it is situated near Arabian Sea, Ittihad Road.
Clock Tower offers an open-air venue that delights its customers and is also a source of pleasure for kids. They provide healthier and organic food to its customers.
Price Per Head
They offer 110 dishes for just Rs.1670/- (all tax including)
Phone
0300 111 2872
Lotus Court
Lotus Court is famous for its sweets and seafood in the city. This place is full of decorated dining and various food items. Lotus Courts is also a good place for a Chinese Hi-tea Buffet in Karachi. You can also enjoy the Exotic Cocktail which is the most delicious part of this restaurant.
The quality of their foods and cocktails is best because they use organic materials to make their taste delicious. You can also avail of different offers and discounts and for this, you can contact the given number.
Contact
(021) 35633333
Babujees
This place gives a number of varieties on a low budget. The thing which makes it unique is its seafood and its live Bar-Be-Que which forms a great environment and makes your mouth full of water.
They offer the best Hi-tea buffet in Karachi in two slots daily, the staff of Babujees is very friendly, and you can also access their internet service. 
Price Per Head
Rs.1355/- (all Tax included)
Contact Info
021-38311111 
0301-2306100
Ginsoy
There are many traditional food areas in Karachi but Ginsoy is unique in its features. As this place contains a lot of Desi foods on its buffet menu. It mostly offers buffets in Ramadan and it also gives a high discount which is a source of happiness for its customers.
If you are a desi food lover then Ginsoy is the best place for you. You can invite your friends and family to this amazing buffet restaurant. 
Price Per Head
Ala-Carte 
Contact Info
021-33322962
0318-2023228
Suzie Wong
It is a pure Chinese restaurant as you can take a hint from its name "Wong". It is also the best place in Karachi for soup and sushi.
Suzie Wong is also an affordable Hi-Tea Buffet restaurant in Karachi and it gives you a chance to taste popular Chinese food in a low range. This place also offers an outdoor sitting area which is quite suitable for its customers. 
Price Per head
Rs.2540/- per head (Exclusive of all taxes)
Contact
(021) 111 223 344
Chandni
Chandni restaurant is situated at Pearl Continental Hotel club road in Karachi. It has a sophisticated interior which makes the environment more desirable and better.
This restaurant is also famous for its lunch buffet which carries good taste. You can also avail discounts and offers by contacting the given number.
Price Per Head
Lunch 3350/- (all Tax included)
Dinner 4020/- (all Tax included)
Contact Info
 (92-213) 568-5021
Sky B.B.Q
If you want to sit on the top of the building to eat and view the whole scenery of the city and the beauty of the sky then this place is built for you.
Sky B.B.Q is the best place to eat dinner. It offers you the range of 2600\- buffet per head including all taxes. You can book your seats there and it will be a very delightful experience for you in Karachi. 
Per head Price
2600/-
Contact
111-282-747
Urban Tarka
Urban Tarka is a big place where you can arrange a buffet of 100 people at a time. It also gives you a chance at a live B.B.Q. This place is best for family functions and engagement.
To check the rates per head you can contact the given number. Further, you can also explore their Facebook page to know about more offers and discounts which you can avail yourself during booking of large numbers of people. 
Contact
0310 7881888
Great Wall
It is another best Hi-tea Buffet place in Karachi. The best meal in their buffet is hot corn soup. Other than this they also offer more than 50 dishes in the Lunch buffet. You can get rid of your boring days just by booking your seats here.
Great Wall offers reasonable prices which is suitable for everyone. You can plan a visit with your family and try their lunch buffet.
Per Head Price
Lunch Buffet 1199/- +Tax
Hi-Tea Buffet 1099/- +Tax
Contact
(021) 34396464
Royal Jasmine
Royal Jasmine is situated in Lucky One Mall Karachi. They provide lunch and dinner buffets. It is best for both menu and venue. If you are searching for something good for breakfast and dinner then you can plan Hi-tea there.
It is also the best place to celebrate birthday parties in Karachi and many other events which make the day for your loved ones.
Contact
(021) 37181240
Chaupal
Chaupal is a desi buffet restaurant where you can eat all the healthy items. Their menu contains the top basic meals like desserts, seafood, Chinese, and Desi food.
The environment of this restaurant is also pleasing. Moreover, it is also the best place for traditional events.
Price Per Head
Dinner Buffet Rs. 2000 (Inclusive all tax)
Contact
0300-3716888
Saltanat Restaurant
Saltanat Restaurant is also a good place to eat. It offers all the specialties on its menu including Turkish, Afghani, Desi, BBQ, and Italic items. Its leisure venue also fascinates its customers.
People usually plan family get togethers here where they taste different dishes in one taste.
Contact
0335 127127 7
Conclusion
As you all know that Karachi is a big city to explore food and spice. Deciding on a good place to eat is not an easy task. The provided information will help you to explore the top famous Hi-tea buffet places in Karachi. Moreover, you will come to know more about them. Keep your tummy full! 
With all these delicious dishes in the buffet, what are you waiting for, just scroll through all the restaurants given above and choose the one which suits your taste and mood?