Nihari is probably the best dish you have come across. And the love for this food isn't confined to any particular city or state, as it's a universal favorite dish. Topped with chopped green chilies, lemon, and sliced ginger, nihari is served with hot tandoori naan! Isn't it appetizing?
Eating nihari out satisfies two desires; an outing with friends and family and enjoying a taste that cannot be experienced at home. So, if you are looking for the best places to have this dish in Lahore, have a look at this article because we made a list of places that offer the Best Nihari in Lahore, which are not only budget-friendly but also delicious.
Muhammadi Nihari House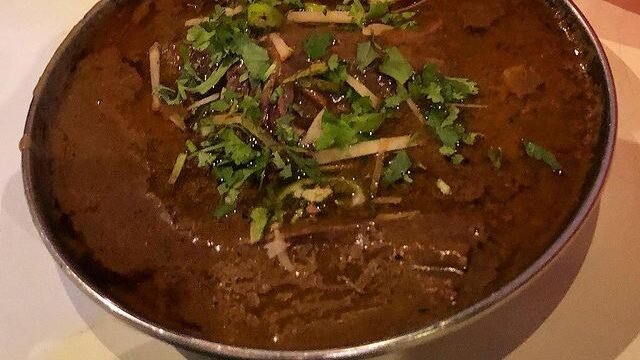 Muhammadi Nihari is the most trusted food brand. Luckily, this restaurant is at the top of the list for serving the most delicious and warm nihari in Lahore. They serve your order with naan or khameeri roti topped with lemon slices, coriander leaves, sliced ginger, and other necessary seasonings.
They offer a variety of nihari menu: along with fried nali, you can get beef, mutton, or chicken nihari, beef maghaz nihari, camel nihari, and paye nihari. The best thing about this place is that the taste has not changed over the decades. If you ever visit Lahore, try Muhammadi Nihari, and we guarantee you will never have tasted anything like this before! They have several branches in all major cities.
Location
Mozang Chowk, Lahore, Pakistan.
Contact
0335 1118811
Waris Nihari House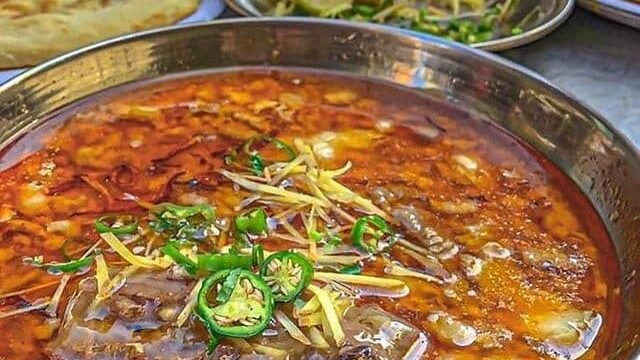 One of Lahore's most famous and oldest names, Waris Nihari, is known for its delicious nihari in Lahore. The atmosphere of this place is just "dhaba style," which gives you real aesthetic vibes. Their menu covers different types, but the most special ones are mutton nihari, beef nihari, fried nali, and tarka.
They top off nihari with desi ghee and serve it with tandoori naan. Moreover, the price per plate is very reasonable. Waris Nihari differs from others because the garam masala (spices) is sprinkled on top before serving rather than being added during cooking.
Location
7 Akbari Bazar, Lahore, Pakistan.
Contact
0321 7373222
Haji Nihari
If there is only one place in town where you can get nihari, you should go to Haji Nihari. This renowned restaurant has been serving for the past 72 years and offers a variety of Asian cuisines, but they are famous for their flavorsome nihari.
You can get special beef, mutton, or chicken Nihari, tea, cold drinks, and Lassi. People from all walks of life line up to try this delicacy. If you are a true Lahori,  you must try Haji Sahab ki nihari, as it is one of the most famous nihari in Lahore.
Location
Inside Lahori Gate, Lohari Mandi Bazar, Walled City of Lahore, Pakistan.
Contact
(042) 37662021
Monal Lahore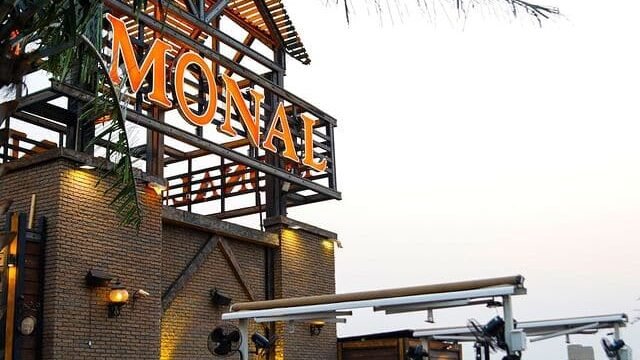 As we all know, Monal is one of the famous restaurants in Islamabad, but it also has a branch in Lahore. They are already known for their high food quality and buffets, but they are no lower than anyone when it comes to serving high-quality beef nihari in Lahore. And it's better if you like to eat your favorite food in a great atmosphere.
Monal's culinary team deserves extra applause because their dishes never lose their taste and attractiveness. Whenever you head to this restaurant, you must try their thick, fragrant, and spicy nihari!
Location
Liberty Chowk, Gulberg III, Lahore, Pakistan.
Contact
(042) 35789824
Dogar Restaurant
This dhaba-type restaurant is known for desi breakfast and includes mouth-watering nihari. They always serve a hearty breakfast with pickles and a glass of lassi. This restaurant serves one of the best nihari in Lahore.
Their excellent service and reasonable prices are a bonus and make it the best nihari place in Lahore. So for those who haven't tried Dogar's flavorsome nihari, go ahead!
Location
Street 141, Sector H DHA Phase 1, Lahore, Pakistan.
Contact
0321 2222511
Shahid Nihari House
You can say that Shahid Nihari House is a place to taste. You can order different dishes, but the best one is nihari. They use the most delicate spices, and it tastes fantastic.
In addition, the atmosphere is calm and quiet. And they also offer delivery options. So, don't forget to order your food from here because it is one of the affordable nihari in Lahore.
Location
Abul Hassan Isfahani Road, Block N Modem Town, Lahore, Pakistan.
Contact
0303 5812335
Capri Restaurant
This famous Nashta point serves the best beef nihari in Lahore. Capri's nihari with naan and a glass of lassi is unique. And the addition of tarky wali gravy and maghaz makes this dish more delicious.
But on Sunday, you have to arrive early in the morning to reserve a good spot for you. Otherwise, you may miss out on this fantastic breakfast. Its prices may be higher than other Lahore restaurants, but its food quality makes it an excellent place for tourists to enjoy a special meal.
Location
Liberty Market, Gulberg III, Lahore, Pakistan.
Contact
(042) 35758750
Chit Chaat Restaurant
This cafe-style restaurant offers local street food. They also serve delicious nihari in Lahore at affordable prices. Probably not cooked by an experienced nihari chef, but pleasantly delicious to taste buds.
Their hygienic environment and healthy food make this a must-visit place. Just order their beef or maghaz nihari with naan, and one thing is for sure, you will never have had such the cleanest and most hygienic nihari in Lahore.
Location
Jail Road, Gulberg V, Lahore, Pakistan.
Contact
(042) 111 124 228
Malik Nihari
For many years, Malik Restaurant has served impeccable nihari in Lahore. Their dishes are perfect because of their fresh ingredients and old recipes. They also offer Chinese, seafood, and live barbecue.
They serve mouth-watering nihari with desi tarka. If you ever visit this place, try their signature nihari and BBQ because these dishes are not to be missed!
Location
Anarkali Bazaar, Lahore, Pakistan.
Contact
(042) 37248152
Road Runner
Road Runner is Lahore's 24/7 delivery system and is a perfect option to get everything to your doorstep. If you're a true Nihari fan, Road Runner has good news.
Recently, they started their nihari meal in Lahore. But it is available only after 7 pm, and they deliver you fresh homemade nihari at very affordable prices. It's delicious, but if you haven't tried nihari yet, you're missing out!
Conclusion
All of the best Nihari places in Lahore are enough to satisfy your taste buds. These nihari points are not to be missed!
To get more delighted with the desi food options in the town, check out our detailed guide on the best haleem places in Lahore