Pakistanis are always on a quest to explore food along with entertainment. The best part is that Pakistan has an amalgamation of ethnicities and cultures that makes an impact on the food also. Having said that it is not possible for anyone to not get the best food in Swat.
In this article, we have enlisted the 10 Best Places to Eat in Malam Jabba to help you choose the best ones among the rest. 
Pearl Continental Hotel Malam Jabba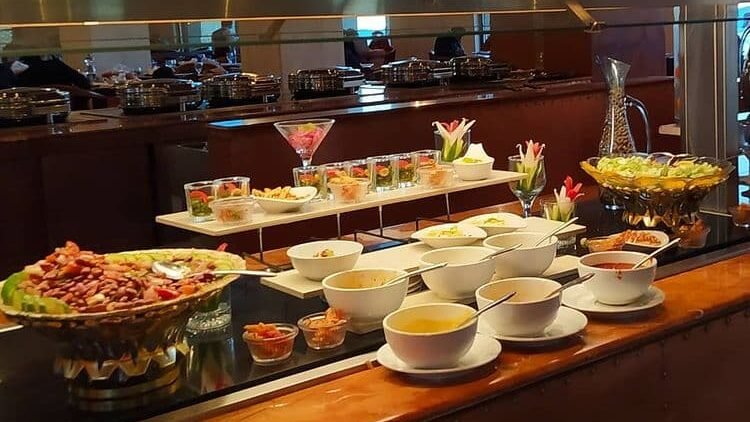 A one-stop place to get all your cravings sorted is none other than Pearl Continental Hotel Malam Jabba. It has Marco Polo for the perfect Pakistani and Continental buffet. Terrace Cafe for healthy snacking and beautiful sightseeing options. You could also check our list of places to visit in Swat to get most out of your trip to Swat.
The Executive Lounge and FrontPage Cafe could be appreciable for your morning and afternoon tea sessions. Moreover, one gets an equal opportunity to get in-room dining. 
Al-Sadiq Hotel and Restaurant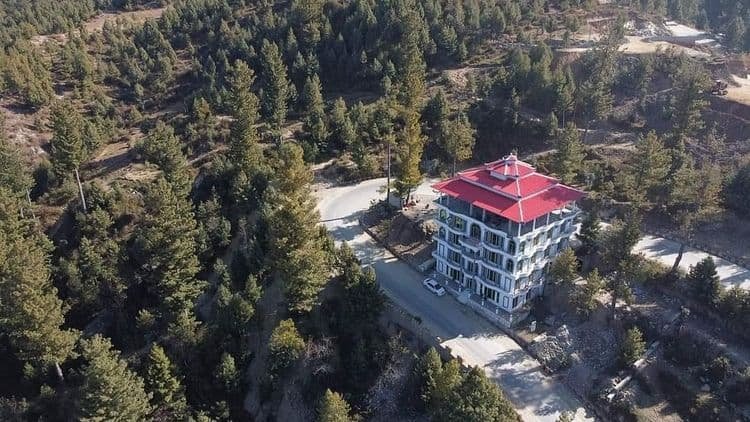 From being one of the best places to stay in Malam Jabba to the best one to eat, Al-Sadiq Hotel and Restaurant has maintained its standard well. From Pakistani to Chinese and BBQ to many other cuisines, the restaurant has the availability of everything to satiate your cravings.
Moreover, one can enjoy here freshly prepared Desi breakfast in a hygienic and peaceful environment. 
Crown Palace Hotel and Restaurant
With all the 5-star amenities and luxurious rooms that Crown Palace hotel has is a worth-appreciating restaurant too. Visitors can take in the beautiful sight of the surroundings while enjoying their favorite meals in an outdoor dining setup here.
The guests staying can likewise have the same in-room services by just dialing down to the kitchen. 
Frontier Tower Hotel and Restaurant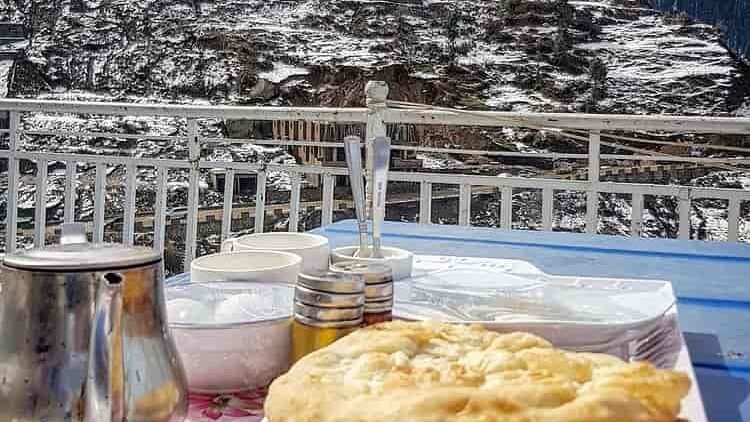 Frontier Tower Hotel and Restaurant is one of the best restaurant in Malam Jabba because of the diverse Ala Carte and Buffet options. Apart from the other facilities, their restaurant is the one that everyone visiting Malam Jabba can avail themselves of.
They serve a variety of Pakistani and Continental dishes and a luxurious breakfast every morning. 
Falakser Tourist Resort and Restaurant
Falakser Tourist Resort is located near the tourist and staying proximities in Malam Jabba. An on-site restaurant serves the delectable Pakistani, Chinese, and BBQ dishes. However, self-kitchen facilities and breakfast are surcharged if self-catering services are availed.
The best part is that not just the guests staying here but all tourists can enjoy these dining services. 
Nazara Restaurant
Nazara Restaurant is one of the best places to eat in Malam Jabba because of the taste and quality of food they serve. Traditional breakfast and lunch meals are the most enjoyed here.
Visitors can also enjoy a traditional dinner menu with multiple Swati cuisines to explore. In-room services are also provided to the guests throughout the day. 
Markhor Restaurant
Markhor restaurant is not just the best place to dine in in Malam Jabba but it is also renowned in other cities of Pakistan. The restaurant serves unique yet savory food items with freshness and hygiene intact.
One can avail of special deals during Ramadan or on other special occasions also. Their menu includes Breakfast, salads, platters, and other lunch and dinner meals.
Zaryab Hotel and Restaurant
Are you yet in search of a place perfect for both stays and dining? Visit Zaryab Hotel and Restaurant to have the best dining experience in Malam Jabba. Among all the other facilities that they have including accommodating rooms, a terrace to give a mesmerizing view is a restaurant serving delicious food.
They serve the best quality food in Malam Jabba with exquisite taste in a better environment.
Samsons Inn Hotel and Restaurant
Samson's inn is no doubt one the most praised and preferred places to stay in Swat. The place is famous for its skiing resort, however, it has equal opportunities for the foodies.
The well-trained and professional staff serve food straight from the oven to the tables. One can have a taste of aromatic and flavorful Pakistani, Chinese, and BBQ dishes.
Mountain View Resort and Restaurant 
A tranquil yet lavish place to stay in Swat and the best place to eat in Malam Jabba. Mountain View Resort and Restaurant has state-of-the-art facilities and a posh restaurant with commendable service. People can visit this place to enjoy a delicious continental breakfast or other meals of the day.
A well-maintained dining hall awaits for the guests to have here exotic dishes from various cuisines and a peaceful yet relaxing evening tea with an adorable view of its surroundings. 
Conclusion
Swat is a complete tourist destination with numerous tourists places, hotels, and restaurants. Thank you for reading this guide on the List of the 10 best places to eat in Malam Jabba.
Stay connected with LovinPakistan to get to know the best of Pakistan.