Swat is visited by thousands of tourists each year to decipher its cultural, historical, and geological features. Moreover, one can also try out different cultures through the delectable and traditional foods served here.
This guide has brought to you Swat Food At A Glance with A List of 15 Famous Cuisines of Swat Valley. Treat yourself to them and many more during your visit to Swat or its nearby places. 
Trout Fish
Trout Fish is one of the significant elements of traditional Swat food. One can find here an abundance of Trout fish in all places of swat such as Mahodand lake etc. Tourists enjoy eating it beside the river Swat and at other tourist spots, served hot and fresh from the grill.
The exotic secret spices and the combination of tender meat and crispy crust make it savory.
Shinwari Karahi
Shinwari Karahi is a traditional Pashtun specialty that is cooked with several meat options like chicken, beef, mutton, and lamb. The sumptuous meaty dish originated from the Shinwari Tribe of FATA hits your tastebud with matchless flavor.
People visiting Swat prefer Lamb meat Shinwari Karahi which is cooked in butter and lamb fat accompanied by juicy tomatoes and aromatic spices and herbs
Swati/ Pashtun Chapli Kebab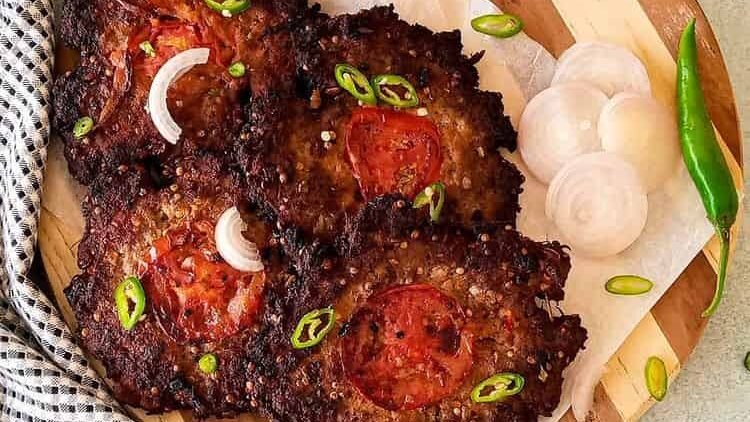 Chapli Kebab in Swat and all over KPK are a must to try dish whenever you visit there. The melt-in-mouth Kebabs are prepared with finely minced meat of mutton, lamb, or beef. If you are planning to visit Malam jabba at your visit to Swat, then do not forget to check our list to top places to eat in Malam Jabba.
The flavorsome spices get much enhanced when they are served with Tamarind Sauce, Mint Sauce, and Yogurt. This dish is otherwise famous as Peshawari Kebabs also.
Lamb and Mutton Chops 
The delicate, tender, juicy, and toothsome lamb and mutton chops are not the ones to miss. They are marinated well first with raw papaya or any other meat tenderizer to make them chewable. Followed by a trail of spices and kept aside for 8 to 10 hours to soak in all the flavor.
Just before being served, these luscious chops are grilled and presented with Raita.
Kabuli Pulao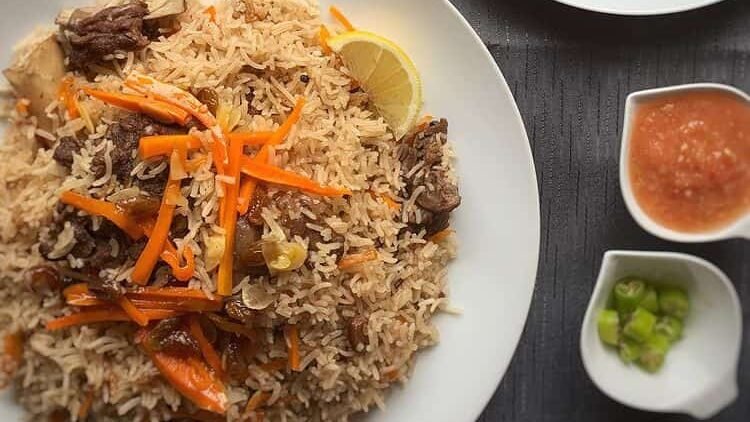 Kabuli Pulao is served all over Swat with the taste and aroma of its origin namely in Afghan and Pashtoon tribes. The scented rice having meat, peanuts, shredded carrot, cabbage, and whole spices is the true definition of this dish.
In a more traditional version of Kabuli Pulao, one will usually find Lamb meat. However, the entire combination of nuts, veggies, and meat makes it healthier too. 
Sajji
Belonging to the Balochi cuisine, Sajji is a collaboration of flavors with fewer spices. The real art is in the special roasting technique used to make it flavorful, tender, and succulent.
Sajji is basically whole chicken induced with spices to make it savory. In Swat it is served with flatbread (Chappati), freshly cut salad, and mint and Yogurt dip (Raita).
Warjalay (Green Rice)
Warjalay or otherwise known as the Green Rice is a signature dish served all over Swat. Green leafy vegetables like spinach, coriander, ginger, and many other edible herbs. Since it is a plain dish with almost enough salt to taste hence, it is served with milk cream or milk, and sometimes yogurt too.
Warjalay has a creamy texture and incomparable flavor that one could only find in Swat as this dish is also known as Swati Rice. 
Special Paratha
There are so many varieties of bread served in Swat but this special paratha is phenomenal. The method, ingredients, and shape resemble the Laccha Paratha but it is not exactly that.
This paratha is fried in much oil or ghee and is crispier with fine golden color. This breakfast specialty of Swat is usually served with Chickpea Curry or Channay.
Dum Pukht
Dum Pukht is a dish that has its origin in the Northern side of India. It is named so because of the slow cooking process involved in cooking the meat and vegetables to prepare it.
Dum Pukht in Swat is also prepared with multiple meat options including chicken, lamb, and mutton. 
Kehwa
The integral part of any Pashtoon or Swati meal is the Kehwa. It is a hot beverage prepared with green tea or lemongrass and sweetened with honey or jaggery.
People have it after they get done with their meals. Kehwa is healthy as it cuts cholesterol and helps in digestion. 
Roasted Chicken/ Mutton/Beef/ Lamb
Roasted Mutton or chicken is one of the most preferred foods of Swat. Whole mutton or chicken is roasted with adequate spices and served fresh from the oven.
The process is done by means of different methods like grilling, frying, and steaming. 
Lamb B.B.Q
Have you not tried Bbq lamb yet? One can easily find it in Swat. The traditional dish from Pashtoon cuisine includes boneless lamb pieces barbecued and served fresh.
Lamb BBQ is not just prepared in Swat but also in the Northern Areas of Pakistan. 
Mutton Ribs
Experience having the tastiest Mutton Ribs in Swat grilled on charcoal. The ribs are first marinated with spices and tenderizers before grilling.
It is served with a gravy prepared with tomatoes cooked in oil and minimum spices. 
Charsi Tikka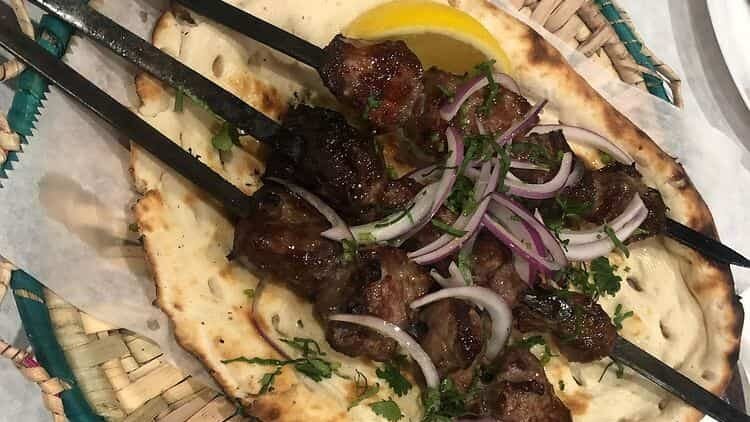 Charsi Tikka has now become famous all over Pakistan. It is basically a dish that involves bbq lamb, mutton, or chicken marinated and roasted on coal.
Charsi Tikka has emerged from Afghan and Persian cuisines and is cherished by the people of Pakistan due to its taste and aroma. 
Chaman Ice Cream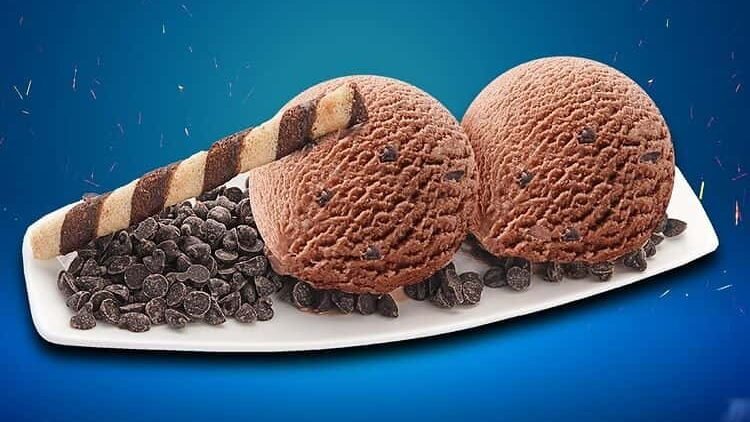 You would have already been familiar with Chaman Ice Cream. They are already serving for over 60 years in different areas of Pakistan.
The creamy and delish range of ice creams prepared with fine quality dairy is served here. One can avail of any flavor you want. 
EndNote
Pakistani Cuisine is a mix of diverse varieties of dishes from other cuisines of the world too. The foods of Swat are highly influenced by the Afghan, Persian, Pashtoon, and Swati tribal cuisines.
Thank you for reading this article about Swat Food At a Glance; List of 15 Cuisines of Swat Valley to discover the most favorable dishes. Stay connected with LovinPakistan to explore more about Pakistan.