Islamabad is known for its lush green parks and scenic landscapes. The serene nature and picturesque scenery of parks in Islamabad calm any urban mindset. The famous parks in Islamabad are definitely a must-visit for any tourist or local. There is nothing better than the peace and tranquility of the surroundings when escaping the city's hectic pace.
Moreover, the fresh air and beautiful scenery are a treat for the senses. So, if you are looking for a place to relax and rejuvenate, then these parks are definitely worth a visit. Let's find your weekend paradise in one of these best parks in Islamabad.
10 Famous Parks to Visit in Islamabad for a Perfect Day Out
The following is the list of parks in Islamabad that is sure to take your breath away with their natural beauty. Even Karachi parks are also unbeatable when it comes to greenery.
Lake View Park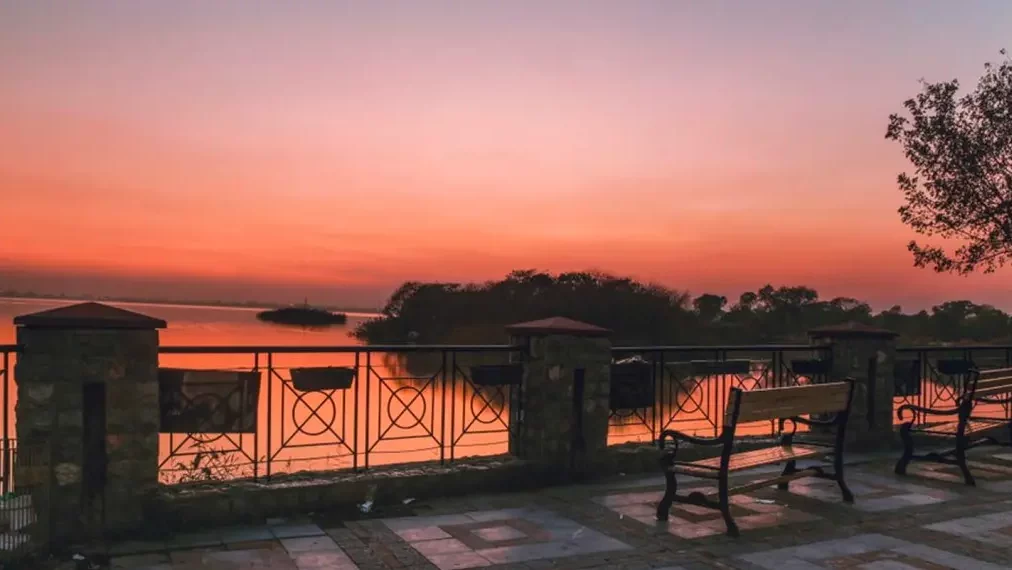 Lake View Park is one of the most beautiful parks in Islamabad, not just because it sits next to Rawal Lake but also for its many other features. This beauty is located in Jinnah Avenue, Sector F-9, Islamabad.
The park offers ample opportunities for picnicking while grilling, boating, fishing, and bird watching, as well as more adventurous activities like rock climbing and quad biking.
You can enjoy 3D cinema and much more. Also visit the zoo, which is home to rare and exotic birds. Take a short break from the excitement by stopping at the restaurant for a meal and a drink.
 The best part about the park is that it regularly holds music festivals and events throughout the year, making it a great place to visit no matter when you're in Islamabad. Check out the customer reviews.
Prominent Features
Grassy green camping grounds,
Child-friendly play areas
Watersports facilities,
 Horseback riding facilities,
 Battlefields for paintball games.
 The venue features picnic shelters.
ATV Tracks
An arena for festivals.
Rose And Jasmine Garden
What's not to love about a park full of beautiful flowers? The Rose and Jasmine Garden is one of the best parks in Islamabad and is an oasis for flower lovers, with 200 varieties on offer.
The park covers an area of over 40 kanals. The Capital Development Authority and Islamabad Horticulture Society organize seasonal flower and bird shows in the park, which attract a large number of visitors.
If you want to see the Rose and Jasmine Garden in full bloom, spring and early autumn are the two best times to visit. Even in winter, picnickers still enjoy the park.
The park offers beautiful flowers and picnic grounds, as well as cycling and jogging tracks. Let's head over to Garden Avenue, Abpara Islamabad to spend a day here.
Prominent Features
Track for cycling
A food kiosk
Parking lot
Sitting areas
An ideal picnic spot
Walk-and-run track
Fatima Jinnah Park
If you're looking for a place to relax and enjoy the stunning view of the Margalla Hills, Fatima Jinnah Park also known as f9 park in Islamabad is definitely one of the best parks to visit in Islamabad.
With its walkways, jogging tracks, and children's play area, the park is a popular spot for residents and students alike. Although it is mostly visited during the day, the park also serves as a wildlife sanctuary, making it a great place to explore at night.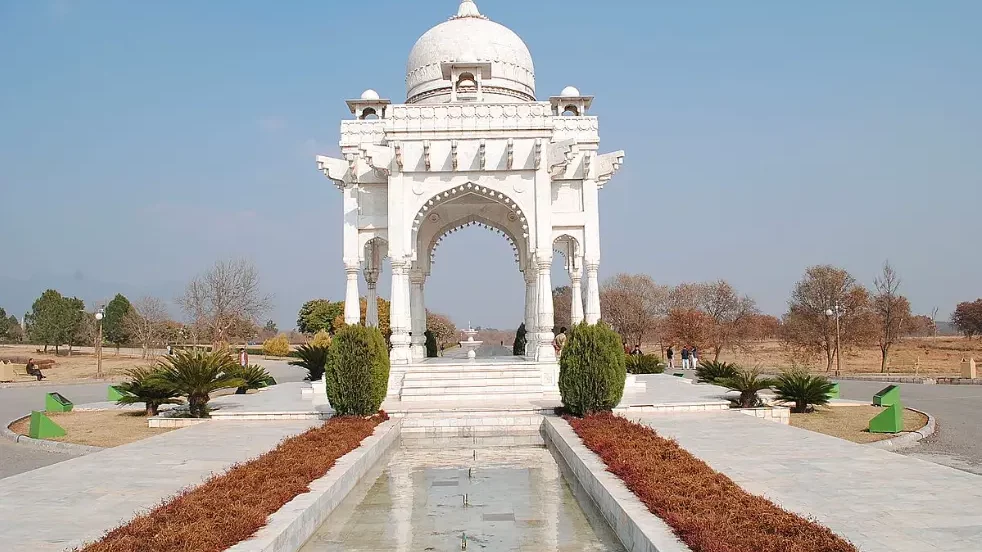 Even for various concerts, sports competitions, couples photoshoots, and festivals, this location is used throughout the year. So, if you're ever in Islamabad, make sure to add Fatima Jinnah Park to your list of places to visit.
Prominent Features
Beautiful Margalla Hills views
Walkways and jogging tracks
Swingsets and play area for children
Man-made structures such as a white marble monument
Wildlife sanctuary
Close to many universities and cafes.
Kachnar Park
Kachnar Park is a great option for those looking for a peaceful and safe place to walk or jog. The park is one of the best parks in Islamabad, boasting over 2.2 kilometers of jogging and cycling tracks.
There is also a dedicated exercise area with benches and bars for daily exercises. Additionally, there are plenty of benches for seating, both with and without shade.
Kachnar Park is located next to the Islamabad Expressway and is situated in the I-8 sector of Islamabad. It never fails to disappoint, whether you want to get a little exercise or just enjoy the fresh air.
Prominent Features
Large and open space
Benches and bars for exercising
Picnic spots with family
Long jogging and cycling tracks
Access to toilet facilities
Shakarparian National Park
Shakarparian National Park is one of the oldest tourist attractions in Islamabad and a popular picnic spot for locals and visitors alike. The park is home to the famous Star and Crescent Monument, as well as the Pakistan Monument and Lok Virsa Heritage Museum.
Terraced gardens are an ideal place to enjoy views of the city, especially at night. You can also find cafes and restaurants in the park, so you don't have to go far for refreshments.
A lot of tourists use the jogging tracks and walkways, which are well-kept. During their visit to Pakistan, foreign dignitaries plant a tree in a small section of the park as a gesture of goodwill. A parade area is also located inside the park.
Prominent Features
Long-standing tourist attraction
Famous monuments and museums
Stunning views of the city
Well-maintained jogging tracks and walkways
Japanese Children's Park
Japanese Park in Islamabad is a beautiful local park that features different recreational areas. The park is located near the Islamabad Zoo and features different gardens with colorful flowers. The park also has different playground areas for kids along with different types of swings, jumping pads, and slides.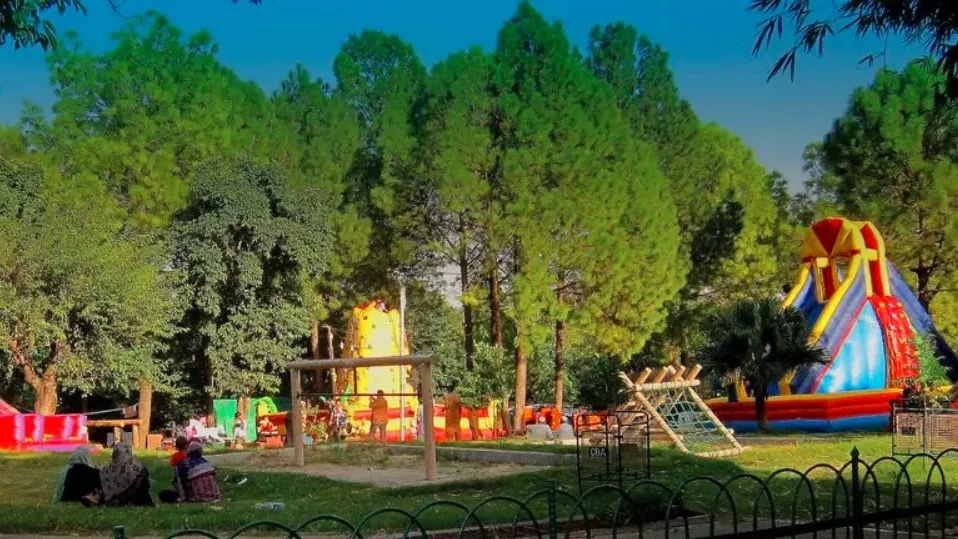 The refreshment center attached to the park provides snacks and drinks for visitors. So, if you are ever in Islamabad, do visit Japanese Park and enjoy the different activities it has to offer.
Prominent Features
Vast green lawns.
Recreational areas.
Cherry blossom trees & refreshing flowers.
Refreshment center.
Various swings and jumping pads.
Glow Park in Bahria Town
Imagine a place where you can enjoy the music, feast on delicious food, and appreciate the beauty of colorful lights. Sounds like a dream, right? That dream is now a reality at Bahria Town's Glow Park.
This new park offers unique activities for people of all ages. From swings and rides for kids to food stalls, you're sure to find something you love at Glow Park.
There are also water fountains and a sea world creature light display that are simply breathtaking, and the park building is covered in neon lights, creating a colorful and festive atmosphere.
Plus, the convenient location near Green Valley Premium Hypermart makes it easy to get to. These factors make it one of the best parks in Bahria town Islamabad
Prominent Features
Playground for children
Rides and swings
Fantastic neon light displays
Delicious food options
Convenient location
Open 24/7 for everyone to enjoy
Margalla Hills National Park
Among all Islamabad parks, Margalla Hills National Park is the most popular due to its convenient location and spots for entertainment. Several mammals, birds, and reptiles can be found at the park, making it a great place for wildlife enthusiasts.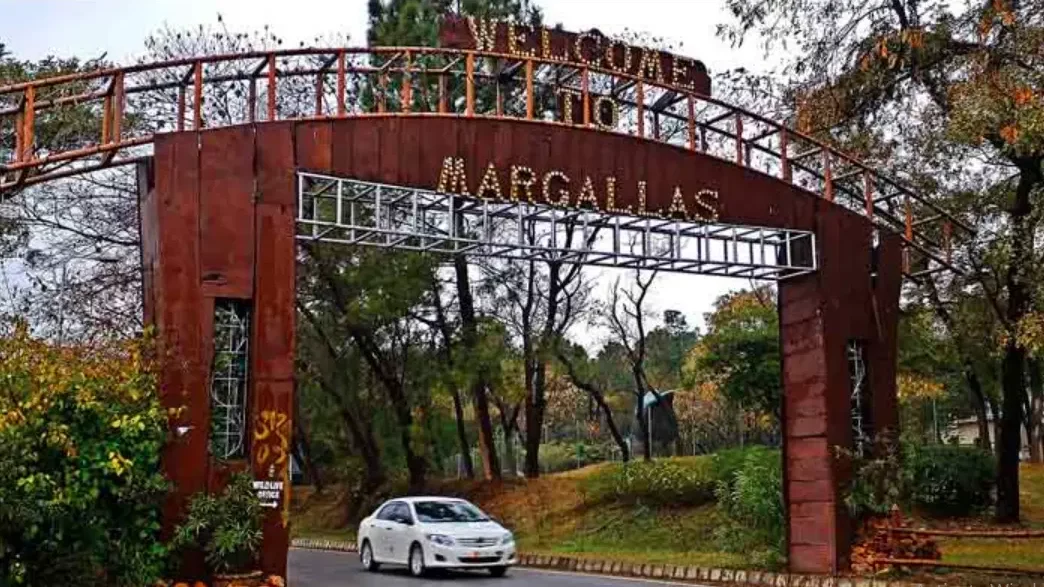 The Margalla Hills also offers beautiful views of the surrounding mountains, which makes it a wonderful place for hiking and enjoying the outdoors. PTDC is currently constructing a chairlift project in the park, which will further improve accessibility for visitors.
In Margalla Hills National Park, the Monal Restaurant offers scenic views of Islamabad while presenting delicious food. It's the perfect place to do a picnic with friends and family or enjoy nature up close.
Prominent Features
A spot to hike.
Great place for picnics
Lavish eating spot with a scenic view
Rich in biodiversity
Hill View Park
Have you visited hill view park? It is one of the most beautiful parks in Islamabad. The best thing about this park is that it has long jogging tracks which are perfect for morning walkers and runners.
The park also has a variety of trees that provide shade and fresh air. In addition, there are benches in the park where you can sit and relax. There are also bars for people who want to do some exercise.
For children, there are a few swings that they can play on. Overall, hill view park is a great place to visit if you want to get some fresh air and exercise. It is near Centaurus and Faisal Mosque which makes it easily accessible for everyone.
Prominent Features
Lush greenery.
Long jogging tracks.
Bars for exercises.
Swing for children to play.
Damn e Koh Park
Why not start your Islamabad sightseeing adventure from one of the highest points in the city? Daman-e-Koh park is a great place to do just that. Located in the Margalla Hills, this spot offers stunning views of Islamabad and its surrounding areas.
You can use the telescope to get a closer look at some of the city's famous landmarks, such as the Faisal Mosque, Rawal Lake, and the newly built Seventh Avenue.
If you're feeling energetic, you can even hike up to the nearby Pir Sohawa for an even better view. No matter how you choose to spend your time at Daman-e-Koh, you're sure to walk away with some amazing memories.
Prominent Features
Parking lot.
Long paths to walk.
Perfect spot for photography.
Eating places.
Benches to sit and enjoy the scenery.
A small zoo.
Play area for children.
Concluding Thoughts
There are many parks in Islamabad that offer a variety of activities for all ages. Whether you're looking for a place to picnic, hike, or simply enjoy the scenery, Islamabad parks always stand out to offer an enjoyable experience.
However, each park on our list has its own unique features that make it worth a visit. So, spend your day exploring one (or all) of Islamabad's best parks.