Islamabad is a city with burgeoning food culture. In recent years, there has been a surge in the popularity of Turkish cuisine, and as a result, a number of Turkish restaurants in Islamabad have popped up. Why is Turkish food so popular?
Maybe it's because it's a perfect blend of East and West, or maybe it's because it's just darn delicious. Whatever the reason, if you're looking for a taste of Turkey in Islamabad, we have compiled a list of the best Turkish restaurants in Islamabad for you to try. So, without further ado, let's give them a quick read.
7 Must-Visit Turkish Restaurants in Islamabad
Now that we have your attention let's get started with our list of the best Turkish restaurants in the capital. Not even here, we also have a vast list of Turkish restaurants in Lahore:
Master Chef Cuisine Islamabad
Turkish cuisine in Islamabad is not hard to find, and there are many restaurants that serve this type of food. Among them, Master Chef Cuisine is one of the best.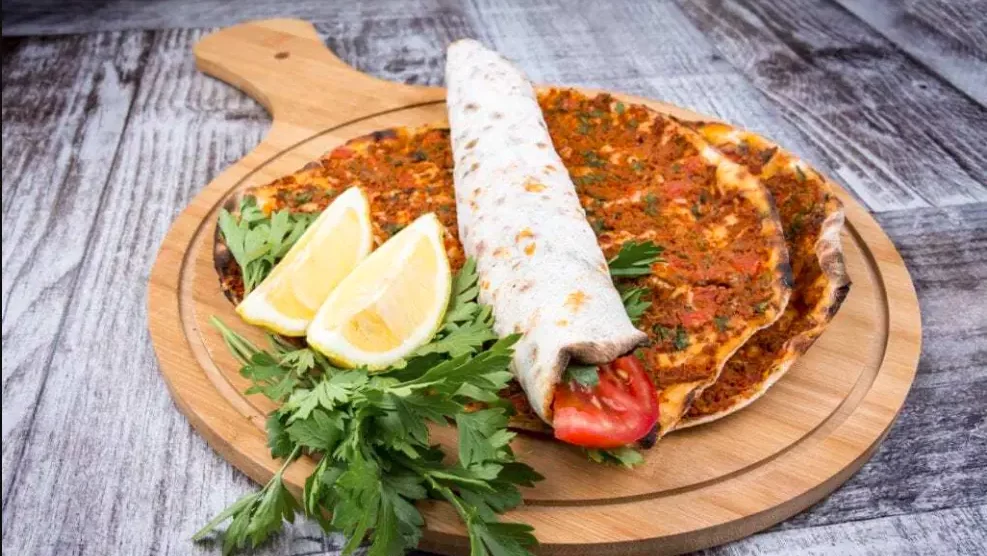 It is a small eatery in PWD Rawalpindi and in Bahria Town Phase 7 Islamabad, but the quality of Turkish food they offer is simply amazing. The place is always crowded with foodies who come here for dine-in or takeaway services.
The specialties of Master Chef Cuisine include Turkish Shawarma, Shish Tauk Roll, Donner Kabab Roll, and Dajaj Al Faham (Arabian Grill Chicken).
All of these items are absolutely delicious and reasonably priced. The staff is very friendly, and the atmosphere is casual yet inviting. You can also visit the vast list of restaurants with buffet option in Islamabad.
Istanbul Restaurant
Why go abroad when you can have the cuisine of your dreams at home? That's right! Istanbul Restaurant in Islamabad brings all kinds of Turkish food with authentic taste.
Istanbul Turkish restaurant Islamabad menu items include Turkish-style BBQ, Soupe (Coba), Doner Kebab, Turkish pide, and Turkish sweet treats like Baklava, Ravani, and Ayran.
This place also offers a breakfast menu with several Turkish sweet drinks like their famous Turk Chay. Istanbul Turkish restaurant in f6 Islamabad is a must-visit for all foodies.
There is a wide dining area with comfortable seating, and the staff is extremely hospitable. The service is quick and efficient, and the prices are very reasonable. This restaurant is definitely worth a visit for an unforgettable culinary experience.
MêZ Turkish Restaurant Islamabad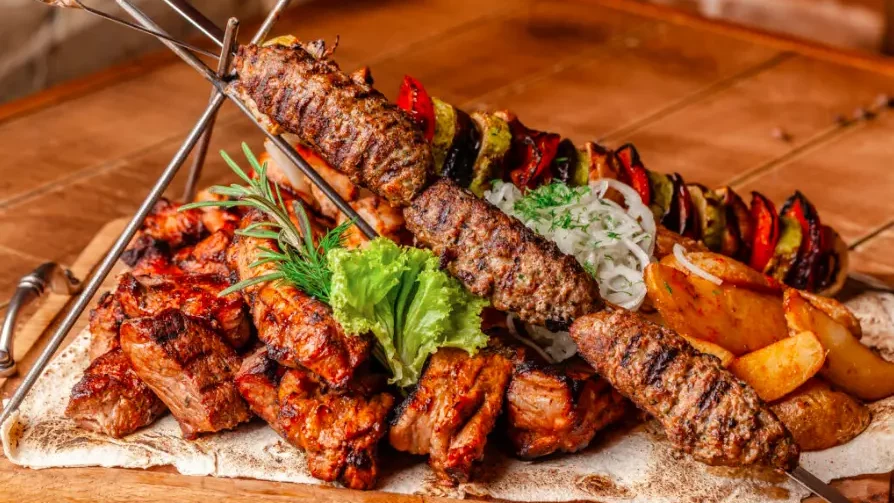 Mez is one of the best Turkish restaurants in Islamabad (F6 Markaz), specializing in hand-made Ottoman dishes. The restaurant has a cozy and inviting ambiance, making it perfect for a romantic night out or a family dinner.
The service is very attentive, and the food is absolutely delicious. For the main course,  they are specialized in steaks, pide, Large Lamb Doner, Chicken Shish Kebab, Lamb Shish Kebab, Adana Kebab, and Chicken Kofte Kebab.
Mezz Turkish portions are very generous, and the kebabs are cooked to perfection. Try once; you'll not regret it.
Sofra Turkish & Lebanese Cuisines
To get the real taste of beef and chicken Lahmacun, you need to try it at Sofra Turkish & Lebanese Cuisines Islamabad E11/3. The meat is thinly sliced and tender, while the chicken is perfectly cooked with just the right spices.
The best part about this dish is that it's not too greasy, so you can enjoy every bite without feeling guilty. Another specialty is Chicken Pide, a Turkish pizza with a crispy crust and succulent chicken toppings.
The restaurant opening hours are a bit odd (8 am to 12 pm), but it's definitely worth a visit if you're in the area. So, if you're ever in the mood for some authentic Turkish cuisine in Islamabad, be sure to head to Sofra Turkish & Lebanese Cuisines.
Ottoman Doner & Co.
Ottoman Doner & Co. is another one of the best Turkish restaurants in Islamabad, and it is famous for its delicious doner kebabs. The restaurant is located in F-10 Markaz, and it serves a variety of kebabs, burgers, paninis, and platters.
The meat is cooked on a vertical rotisserie, seasoned with different spices. The doner kebabs are served with fresh vegetables and a variety of sauces. The customers can order online, and the food is delivered to their doorstep.
Ottoman Doner & Co. has a modern ambiance with dim lighting and comfortable seating. The staff is well-trained and polite. Overall, it is a great place to eat delicious Turkish meals.
Izgara, the Turkish Grill
Izgara means 'grill' in Turkish, and it is a revolutionary food concept that has blended the Turkish and Pakistani cuisines to create an entire menu for all tastes. Whether you're health-conscious or just like your juicy meals, they have something on our massive menu that will satisfy you.
Located at Civic Center Bahria Town Phase 4, it's the perfect place to come with family and friends. Their wraps, grills, doner kebabs, subs, salads, and more are all mouth-wateringly delicious.
They are known for their juicy burgers named as Izgara Daha Fazla, Izgara Et Mantar, Izgara Bomba Peynir. The portions are very filling, so you definitely get your money's worth. So, let them know if you're ever in the mood for a tasty burger.
Turkish Grill
It is a small shop located in I-10 Markaz, Islamabad, but the taste is as if it came from Istanbul itself. The fast food is delectable and Turkish cuisine is a must-try. The famous and renowned items are Turkish Bolani, Turkish pizza, and special Turkish burgers. All of which are extremely delicious.
The service and delivery are also quick, so you won't have to wait long for your food. Overall, Turkish Grill is an excellent choice for a meal, whether you're looking for fast-food or something more traditional.
If you're ever in the area and looking for a place to eat, you should definitely try Turkish Grill. You can even save your hard-earned money by eating here, as the prices are very reasonable.
Wrap it Up!
Turkey is well-known for its delicious cuisine, and in Pakistan, many restaurants serve Turkish food. For a country that's so far away, it's definitely worth trying out the different dishes that these restaurants have to offer.
So, if you're ever in the mood for some authentic Turkish cuisine, be sure to head to one of these mentioned Turkish restaurants in Islamabad. Plus, you can also visit the top-rated Chinese restaurants in Islamabad, if you are craving. You won't be disappointed!