Satpara lake is an incredible tourist destination in Pakistan. This natural lake is 2.721m (8,927ft) high from sea level that attracts many tourists not only from Pakistan but also all around the world. Located in the Gilgit-Baltistan region near Skardu, this place lets you encounter breathtaking views of turquoise water in the midst of sky-high mountains. The visitors can reach this place within a 20 minutes drive on a jeep from Skardu. 
About Satpara Lake 
Along with the tourists' destination, Satpara lake is a major source of water to Skardu Valley. However, Satpara lake gains water from Satpara streams and then passes it to Skardu. The lake is spread over 2.5 km square hence the area it covers has increased because of the construction of the Satpara dam. 
Satpara Dam
Satpara lake is actually fed by Satpara stream from Deosai Plains. Here, a Dam named Satpara Dam has also been created to supply sufficient water to Skardu for agriculture and other basic needs. Because of the dam, Satpara lake has been extended from its natural size.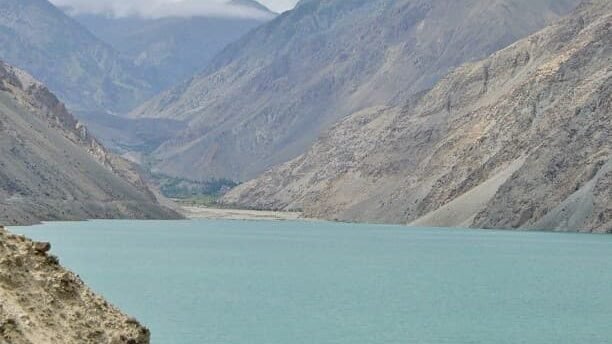 Folk About Satpara 
The local people believe that there is a gold mine beneath the lake. They further say that the satpara lake water always shines because of this reason. The lake as well as the surrounding area is eye-catching and will fascinate you. 
Where Satpara Lake is Located?
Satpara is a heavenly place with fascinating beauty and amazing views. This is among the most famous places to visit in Skardu Valley. People who visit Skardu and Gilgit Baltistan must not miss this tourist attraction. Hence, the lake has a great attraction against rocky terrain where you can spend quality time in tranquility and serenity. 
Satpara Lake Surroundings
Satpara lake is 5 KM above the Skardu hence its water resource is Satpara Dam that never gets dry. In the center of the lake, there is a  beautiful Island. This magnificent place is visited by thousands of tourists. However, it presents a picturesque and breathtaking view while laying among the icy mountains. With its fairy-tale meadows, mountains, and crystal water, the lake sight can captivate your heart even at the first glance. Along with enjoying the incredible views, the visitors can do various activities at the lake. Hence, the surrounding area is also fascinating and beautiful. You can reach this place from Skardu Airport on a 2-hour trip. 
How to Reach Satpara from Skardu Valley?
Satpara is a natural lake situated near the North of Skardu, 635 meters above the water level. You can access this place easily from Skardu through the road while traveling on a job. Hence, Satpara lake can be reached within 20 minutes by jeep. The road that linked Satpara from Skardu is rough that only a professional driver can ride on. 
What to Wear at Satpara Lake?
Satpara Lake is a cold destination in winters and mild in summers. In winters, the temperature goes down to -3°C to -6°C. However, the tourists who visit Satpara lake must have warm clothes to save them from the negative effects of cold water. However, you must have outfits suitable for water sports. In summer, Satpara temperature can go as high as 29°C to 30° C. That is a favorable time to visit that place. In the summer season, you can wear jeans, shirts, t-shirts and other cool outfits. 
What is the best time to visit Satpara Lake?
Satpara Lake is a famous tourist attraction in Pakistan that catches the attention of many visitors. Close to Skardu Valley, this is a fascinating destination full of magical views and ambiance. Both in summers and winters, the place gives you equally enjoyable time and activities. However, in the summer it is more favorable to visit Satpara lake. 
Visit Satpara in Summer 
The warm months at this place consist of June, July, August, and September when the temperature gets high to almost 30°C. Because of no snowfall, the roads are clear which makes traveling easy from Skardu. October is also the best month to visit Satpara. You can also go to this place in winters however in the coldest months, the roads are blocked sometimes because of snowfall. So, you should plan to visit Satpara lake from June to September to enjoy your trip to the fullest.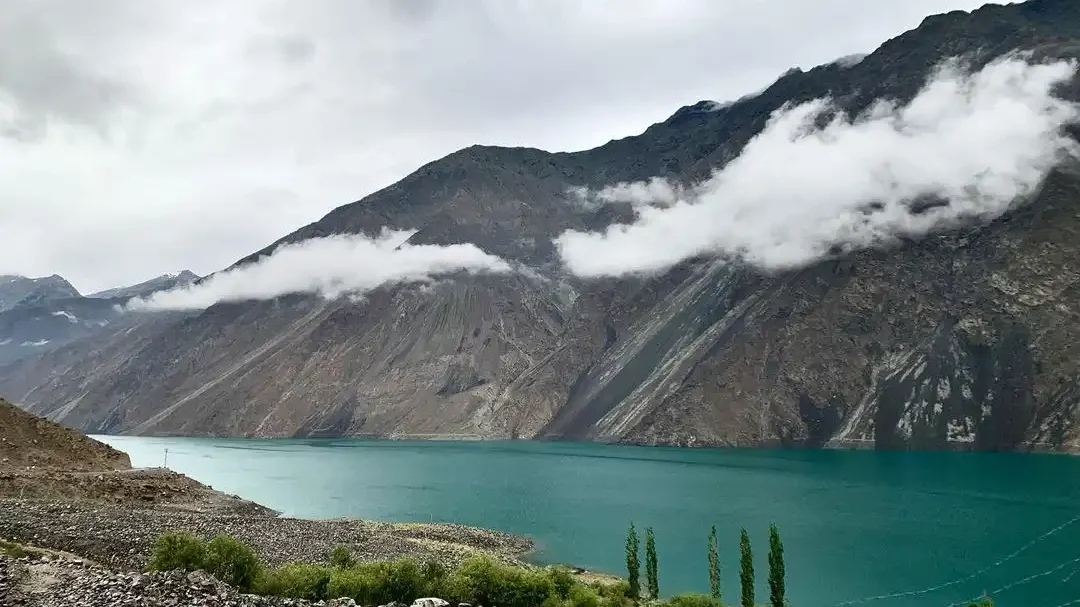 Where to Stay in Satpara?
Satpara is not a very populated place as reaching it is not an easy task for all. However, there are not any restaurants or resorts to stay. People who come to visit Satpara usually stay in Skardu hotels and then travel to visit this place for one day. In Skardu, there are the best hotels and resorts to accommodate tourists who come to visit Satpara and nearby places. Besides, you can also visit the hotels in Satpara that offer peaceful and luxurious accommodation to the visitors. The best hotels in Satpara for stay are as follows!
Satpara Lake view hotel
Satpara lake view hotel is located near Satpara Dam confronting the incredible Satpara lake view. The hotel provides facilitated accommodation to visitors. Along with a high-end living ambiance, this place lets you enjoy some of the best cuisines. 
Hotel Satpara Lake Inn One
Located on Deosai Road Sadpara, this is among the top-rated restaurants because of its facilitated environment, breathtaking views from hotel rooms, and tasteful cuisine. Staying in this hotel during your Satpara tour gives you the ultimate experience of comfort and serenity. 
PTDC Motel Satpara Lake
PTDC Motel Satpata is the largest and luxurious hotel located near Satpara lake. The visitors can spend quality time at this place while enjoying the fascinating views from the balconies. Also, you can enjoy the Skardu traditional and all other types of cuisines here.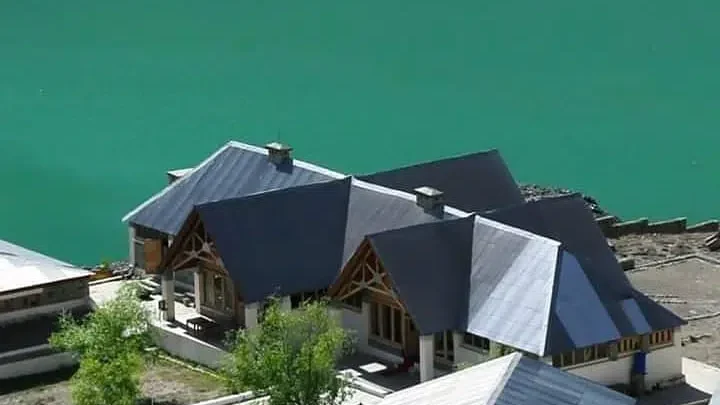 Things to Do in Satpara 
Located in Skardu, Satpara lake offers a lot of scenic views as well as many activities. The visitors define the beauty of this lake in different ways. But when you visit it on your own, there will be no words to explain its beauty. However, there are a lot of things to do at Satpara lake to have a memorable time. One can rent out fishing gears and motor boats from Satpara Lake In at affordable rates. So, before making a trip there, you must prepare yourself to do the following things! 
Water Sports 
At Satpara lake, you can enjoy various water sports to collect precious memories. You will definitely enjoy the exciting water activities in the midst of charming icy mountains. There are many water sports that you can experience while having scenic views around. Here, you can enjoy cliff diving, snorkeling, boating and much more. The water quality of this lake is excellent which makes your experience more pleasant. 
Boating 
Boating is highly recommended at the Satpara lake that you must not miss. On the crystal clear water, while surrounded by breathtaking mountain views, the boat ride will give you an amazing experience. You can enjoy both the simple boat ride and motor boat ride. Definitely, the boating ride will add more to your enjoyment at this place.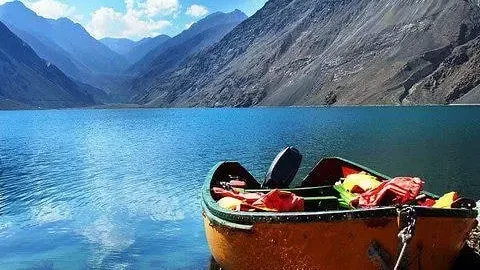 Fishing 
Fishing is among the most famous and enjoyable activities at Satpara lake. You can easily hire fishing gear from Satpara Lake Inn to do fishing while in the midst of scenic ambiance. However, the fishing gear costs very little at this place allowing everyone to experience this enjoyable and exciting activity. 
Rowing 
Rowing is another adventurous activity at Satpara lake that you will never forget. On the surface of crystal clear water, while surrounded by icy mountains, you can have an incredible rowing experience with your companions, family, and friends. This will prove to be a memorable activity for everyone. 
Walk Around the Lake 
A walk around Satpara lake will take you to another world. You will love it while walking close to the shinny and crystal clear water of the lake. Hence, the incredible mountains around the lake add more to your enjoyment. This is a walk that you will always remember. 
Nearby Places to Visit in Satpara 
Skardu is lake rich valley that has some of the world's beautiful vallies like, Sheosar Lake, Kachura Lake, Blind Lake , Allah Wali Lake and Satpara Lake. Blessed with magical nature, landscapes, high-rise mountains, and crystal water, Satpara is the most loved tourist destination. People who come to visit Satpara through a dangerous road from Skardu must not leave just by seeing Satpara lake. There are also some incredible places near Satpara to visit. Here, we have picked some of the most famous places to visit in Satpara during your vacations. 
Satpara Dam 
Satpara Dam is 7 KM away from Skardu which has an altitude of 8,700 feet. This is a worth visiting place that has enlarged the size of Satpara lake and is a main source of water to Skardu. Hence, Satpara dam takes water from the melting ice of Deosai plains. 
Buddha Rock 
This is a large and ancient rock with Buddha picture on it that is placed near Satpara lake in Menthal village, opposite to Hargisa Nala. People who have an interest in Buddhism will find the rock splendid and fascinating. When you are in Satpara, you can easily go and see the monument of Buddha rock. 
Kharpocho Fort 
Kharpocho fort is a great symbol of the Anchan Era that was a residence of Skardu rulers. This is a magnificent fort with splendid architecture and is considered a hot tourist spot. Constructed on the top of a mountain, this place takes us to ancient times. 
Katpana Desert 
Katpana Desert is the highest Desert in the world that is a cold destination containing large dunes. This is a picturesque land having rocky plains, cloudy skies, rocky plains, plants, curvy streams, and much more that will leave the visitors in awe.  
Conclusion
So, plan your trip now to Satpara lake and make lifetime memories!. Whether you are looking for the places to visit in Murree or Naran Kagan on your next trip. we have got everything arranged for you. Read out our guides to make your trip hassle free.