Sheosar Lake where 'Sheo' means Blind and 'Sar' means Lake in the Shina language is located in the Deotsai National Park. It is famous for being one of the three world's highest lakes in Skardu. Moreover, it is also home to incredible wildlife with Brown Bears, Golden Marmots, the National Animal of Pakistan Markhor, etc.
Wade down this guide on Sheosar Lake; an alpine lake in the heart of Deosai to explore what else it has to excite.  
Location of Sheosar Lake
Sheosar lake is located in the clean and green Deosai plains. It is located 65 kilometers away from the main Skardu city and 16 Km from the Astore village.
Sheosar Lake is located at a calm location amidst the flower beds and grassy patches. It also connects with the Deosai park road at the Skardu route.
One of the highest lakes in Skardu Pakistan
Sheosar Lake also known as the Shausar or Blind lake is an Alpine Lake located in Deosai. It is one of the world's highest lakes located in Skardu Pakistan.
Sheosar lake in Skardu has an altitude of approximately 13,589 feet. Furthermore, it is 2.3 kilometers long and 1.8 kilometers wide with a depth of almost 130 feet.
What Is Sheosar Lake famous for?
Apart from being one of the highest lakes in the world, Sheosar lake is also renowned for being located in the Deosai Plateau known as "Giant Plains". It is also famous for alpine flora, birds, and other animals people love to spectate here.
Sheosar lake Astore is also well-known for its beautiful surroundings and Deosai National Park is located nearby.
Sheosar Lake Skardu Surroundings
Sheosar lake surroundings are equally calm and mesmerizing. One can take in the beautiful view of snow-capped mountain peaks around it. 
The entire Sheosar lake Astore route itself is surrounded by greenery and flowery fields. Tourists love to explore the beautiful glaciers, freshwater streams, and meadows this lake is encircled by.
Tourist Attractions Near Sheosar Lake
Deosai National Park
The Deosai National Park was formed in 1993 for the purpose to protect the aboriginal Brown Himalayan Bear. The park covers an area of approximately 3626 sq. Kilometers being an alpine plateau its elevation is almost 3500 to 5200 meters. 
Deosai National Park is geographically significant too because it is near the Line of Control. Moreover, it connects with the 3 mountain ranges namely West Himalayas, Ladakh, and Zanskar.
Karakoram Highway
Karakoram Highway located at an elevation of 15,466 ft is one of the highest paved roads in the world. It is also known as the N-35 or China- Pakistan Friendship Highway that passes through the Karakoram Mountain Range, Hindu Kush, and the Himalayas. Karakoram Highway is also known as Eighth Wonder of the World.  
One can easily travel to Karakoram Highway from May till October due to weather conditions. The natural sights of valleys, Nanga Parbat and Rakaposhi Mountain ranges, and villages on both sides of the highway are worth seeing.
Bara Pani Water Stream
Bara Pani water stream is situated between Kala Pani stream and Ali Malik Pass otherwise called The Deosai Top. It is an enormous water stream tumbling down from the highest point of snow-covered mountains towards the fields and lakes. 
Tourists consider Bara Pani as an optimal spot to stay and set their camps because of the warm climate of this place.
Kala Pani Stream
The Black Water or Kala Pani stream is named as such due to its dark appearance from distance. However, its crystal clear water possibly gets uncovered when one draws close to it and takes in its magnificence.
Kala Pani stream is likewise an optimal area for setting up camp and fishing. The environment and water at this spot are relatively colder than Bara Pani.
Satpara Lake
Satpara Lake is yet another wonder of Skardu also serving as a major water resource to it. The magnificent lake is situated amidst the snowy mountains and hills with turquoise-colored pure water. 
Satpara lake is also one of the highest lakes located in Skardu with an average height of 8650 feet. It is an ideal tourist point for those visiting Skardu located at a distance of 2 hours from Sheosar lake.
Katpana Desert
Skardu has got many things for this world. From Karakorum Highway to Worlds highest cold desert one can really enjoy his tour.
Katpana desert is one of the top places to visit in Skardu where most people go for camping and can enjoy the view of starry sky and mountains. So wait no more and plan your visit to Skardu in Gilgit- Baltistan to dig into many places like the coldest Katpana Desert. 
Upper Kachura Lake
Upper Kachura Lake not very accessible, but it is definitely worth the effort. It is an absolutely beautiful place with fresh water glacial lake, located at the elevation of 3700 m, in Skardu valley.
Upper Kachura Lake in Skardu is accessible via jeep from Skardu. A large number of tourists visit lake this way because it provides a natural landscape that can't be seen at lower altitudes.
Upper Kachura Lake
Upper Kachura Lake not very accessible, but it is definitely worth the effort. It is an absolutely beautiful place with fresh water glacial lake, located at the elevation of 3700 m, in Skardu valley.
Upper Kachura Lake in Skardu is accessible via jeep from Skardu. A large number of tourists visit lake this way because it provides a natural landscape that can't be seen at lower altitudes.
Temperature at Sheosar Lake
The best time to visit Sheosar Lake in Deosai is during spring because the sights are greener and flowers blossom. The climate is also not too harsh for the visitors and they can easily enjoy activities like camping, etc.
Sheosar Lake in Winter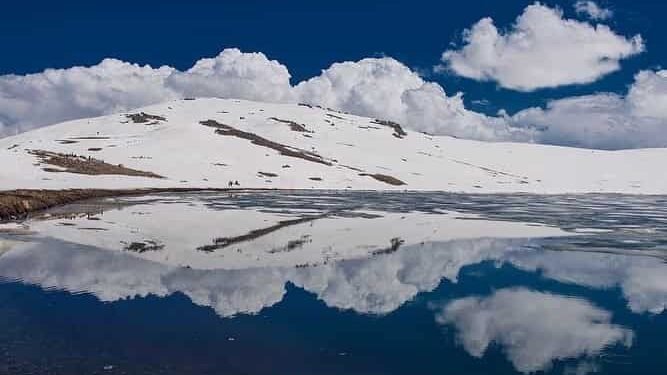 The entire Skardu region and places nearby including Sheosar Lake Astore gets snow-bound during winter. The most extreme cold and snowfall are experienced during months from November to May. 
During winter the temperature of Sheosar lake drops down to -27 Celsius at night with only 10km visibility due to fog.
Sheosar Lake in Summer
People highly prefer visiting Sheosar Lake Skardu during the summer season due to the pleasant and calm climate. The beauty of this place gets increased by butterflies and flowers that can be seen in this season. 
The temperature of Sheosar Lake in summer remains mildly warm. However, the climate sometimes gets dry in Deosai with no rainfall during June and July.
Things To Do at Sheosar Lake in Skardu
Camping
Likewise Fairy Meadows , Deosai also has multiple suitable points for camping. One can set a camp at Bara Pani or Kala Pani alongside streams among the green grass and vibrant flowers. 
Many tourists prefer Sheosar Lake camping while enjoying B.B.Q, bonfires, and other fun activities. However, it is only possible during summer when there is no prediction of rain.
Boating
The cool and calm water of the lake excites the visitors enough to explore it more closely. Hence, boating is the most enjoyed activity at Sheosar lake in Pakistan during spring and summer.
Colorful boats roaming around the lake make the scene look more lively. One can also explore various species of fish while boating in Sheosar Lake Deosai.
Fishing
Sheosar or Deosai lake is famous for different things that attract tourists. However, fishing is a must to be enjoyed by the ones who visit here. 
The locals trawl for fish and then cook them for the travelers if asked. Many people enjoy fishing on their own and cook them on a bonfire.
Hiking
Being surrounded by many mountains and hills, Deosai has so much to offer those who love hiking. One can hike towards Sheosar Lake itself from Deosai National Park. 
Moreover, many enthusiasts prefer a 5 to 6-day trekking from Skardu to Ali Malik Mar towards Bara Pani and further to the Chachor Pass via Chilam.
Sightseeing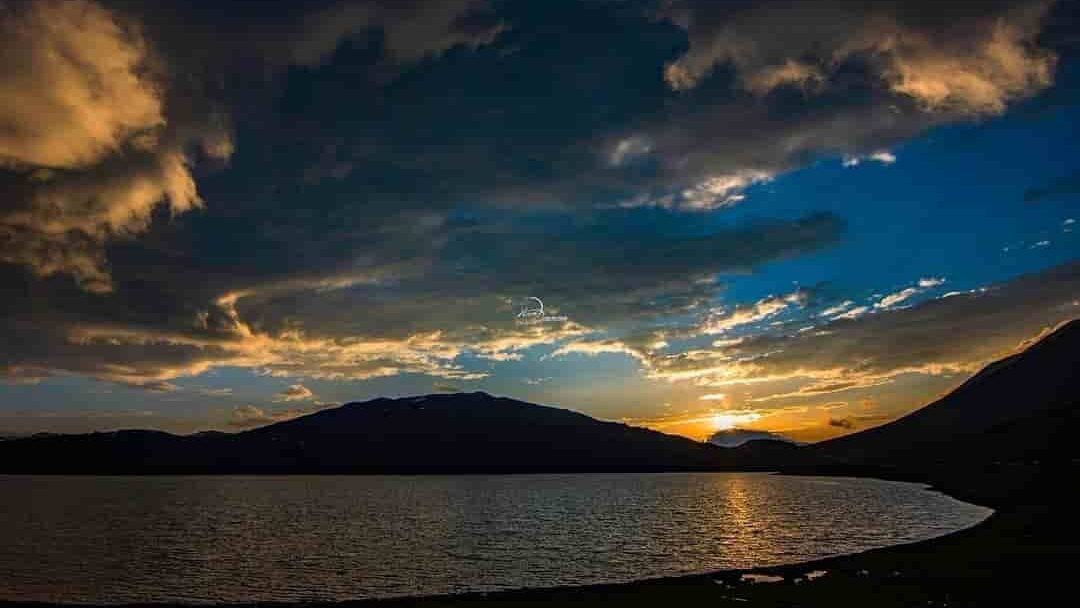 Pakistan is famous for the natural sights that people travel just for the sake of breathing in their beauty. The ride itself from Skardu to Sheosar lake is remarkable in terms of the breathtaking sights. 
One passes through the valleys with diverse ethnicities and gets a closer look at high mountain peaks and many large and small freshwater streams.
How to reach Sheosar Lake?
The majority of people choose to travel towards Sheosar Lake Gilgit- Baltistan via Trekking. However, the most convenient and preferred way is to travel by jeep which takes a 4- hour drive from Skardu.
Sheosar Lake route from Astore
Sheosar route Astore is a 2 hour 33 mins drive via the Astore Village Road. Tourists start their journey from the Astore Village to head towards Chilum Valley. One can also stay at this place to enjoy the marvels of nature. 
As the route exceeds further from Chilum to Sheosar lake, the great Himalayan mountain range appears with snowy peaks.
Sheosar Lake route from Skardu
Tourists can visit Skardu either by air or by road as per their convenience. The route to Sheosar lake from Skardu is approximately a 3 hour and 21 minutes drive via jeep. 
Travelers head towards the Deosai Plateau via Deosai Plain Road till they arrive at the Deosai National Park. After arriving there they can set their camps to plan a stay by the lake or move further towards the Astore village.
Places To Stay in Sheosar Lake
There is no restaurant or guest house in Sheosar and many people prefer camping near the lake or at other places near it. If someone is really interested to stay in hotel then he may choose Astore village or can directly visit the Sheosar lake from skardu.
Conclusion
Skardu is the ultimate solution for your travel desires having marvels of nature to explore. Thank you for reading this guide on Sheosar Lake; An Alpine Lake in The Heart of Deosai.
Keep connected with LovinPakistan to learn more about the places in Pakistan.