Gabin Jabba in Pashto signifies "Honey Marshes" the spot is renowned essentially for its magnificence and the honey bees found here. It is one of the most beautiful tourist places in Swat situated at a rise of 8471 feet.
It serves to be a vacation getaway for travelers due to its peaceful environment and all the other exotic locations nearby. Wait no more to discover through this guide about Gabin Jabba; The Beautiful Honey Marshes in Swat.
Gabin Jabba At A Glance
Gabin Jabba is well-known for its surroundings including multiple snow-layered mountains. The melting snow of these mountains serves the lakes and streams of the region. 
The enchanting forests and the ravishing green meadows make the valley look more full of life. Gabin Jabba is hence a worth visiting place to discover beauty.
Location of Gabin Jabba in Swat
Gabin Jabba is located at a distance of approximately 65 kilometers from Mingora. It is also almost 9 hours away from the Swat valley. 
The path towards it is equally marvelous as the place itself is. One has to travel for 25 minutes from the Rahat Kot Chowk on a four-wheeler and then trek to finally arrive at Gabin Jabba.
Gabin Jabba as a Vacation Getaway
Gabin Jabba is a  place that is filled with the essence of the sweetness of its honey and nature. The spot is scenic due to its incomparable surroundings and localities nearby.
Hence, serves as an ideal vacation getaway offering tourists a chance to enjoy to the fullest. 
Trekking
Trekking is the way one reaches the Gabin Jabba itself. This 1-hour trek starts from the beautiful Lalko Village. The freshwater streams one pass by serving as a beautiful stop-over for visitors with the availability of pure water.
Moreover, other beautiful places like Kumrat have equal opportunities for trekking for travelers. The Janshai Meadows in the Kalam Valley is another great place for trekking.
Camping Pods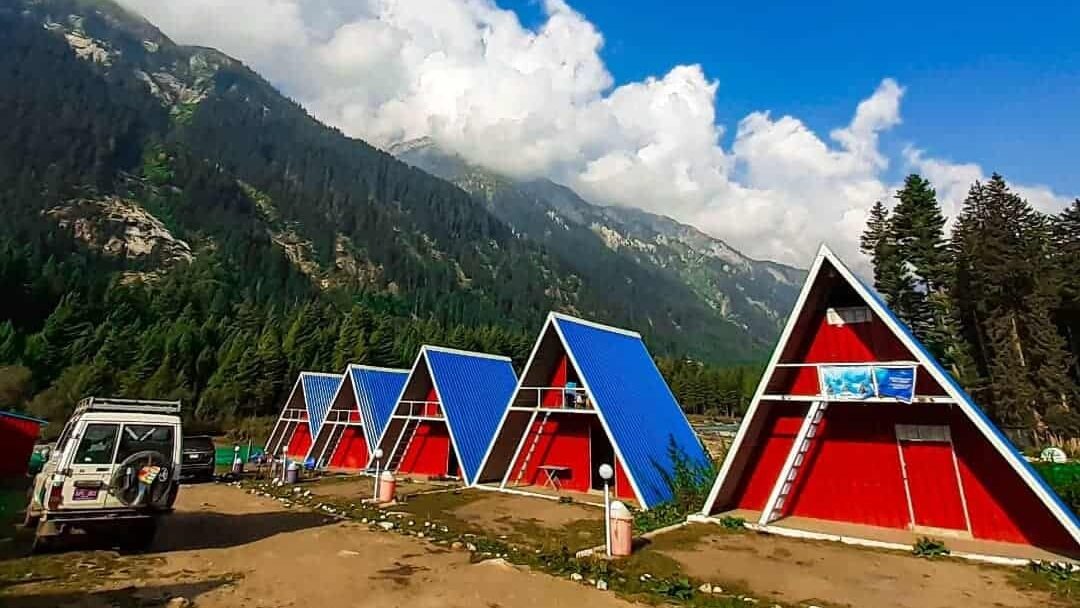 Camping Pods set up in Gabin Jabba are arranged by the Government to facilitate the tourists. One can likewise choose to set one's own camp at any other beautiful spot. 
Swat has an abundance of spots for camping. Marghazar valley and Madyan valley are the two other best sites for camping in Swat. 
Winter Festivals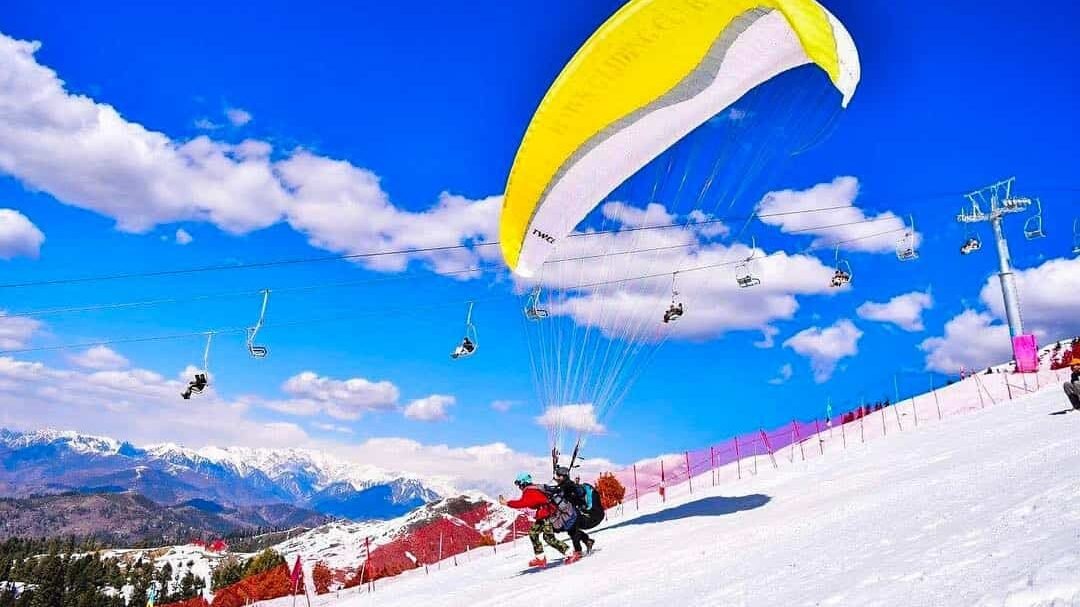 An annual winter festival is held in Malam Jabba and Gabin Jabba for the utmost entertainment of tourists. One can enjoy unlimited winter outdoor activities with family and friends. 
Skiing is the major tourist attraction that they enjoy in Malam Jabba. The other activities include paragliding and snow fights. There are many options too for the ones planning a stay nearby. 
Boating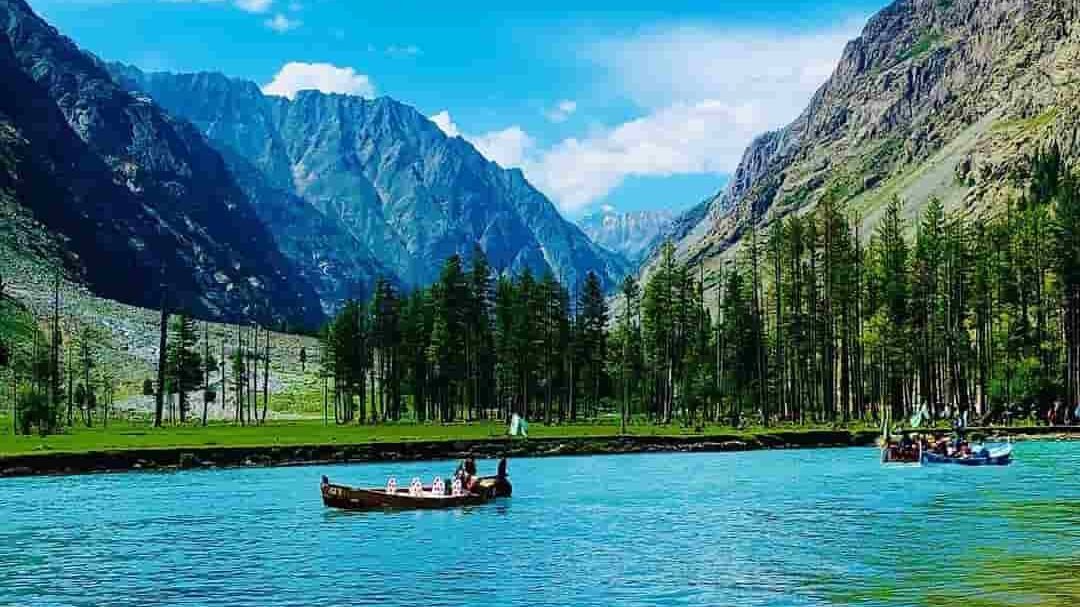 The entire Swat region is known for many natural sites but lakes are on top of them. Gabin Jabba has spots like Daral lake and Saidgai lake nearby for tourists to enjoy boating.
Mahodand lake is one such place where one can enjoy boating and fishing at the same time.
Mountaineering and Expedition 
Gabin Jabba is encircled by the mountains covered in Snow. There are likewise many spots like the Elum Valley in Swat closest to the Elum Mountains for the purpose of the expedition.
Moreover, the ones enthusiastic about Mountaineering can also visit Ushu Valley which has Falak Sar the highest peak of Swat.
Sightseeing
Gabin Jabba is all about the beautiful sights and surroundings. It is considered as one of the much-preferred places for vloggers, bloggers, and tourists of all other kinds because of the attractive sights. 
However, there is much to be discovered in Swat if you are a true nature lover. One of such destinations is the Shingrai Waterfall located near Mingora.
Tourists Sites Near Gabin Jabba Swat
Daral Lake
Daral Lake is located at a hilltop in Bahrain Swat at an elevation of 3505.2 meters. Due to its location at the foot of Spinsar Mountains, the lake possesses magnificent sight.
The best time to visit Daral lake is during Summer and Spring as it is an alpine lake and gets freezed during Winter.
Saidgai Lake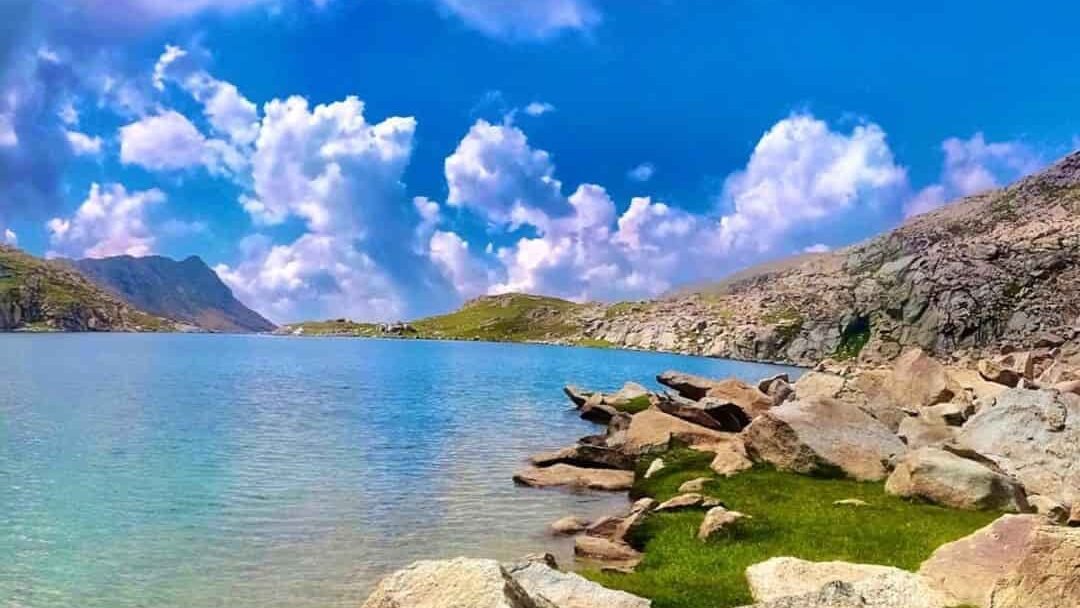 Saidgai lake is located at an elevation of 1200 feet in the outskirts of the Swat and the Upper Dir region. It takes approximately 7 hours to reach Saidgai from Gabin Jabba via trekking.
The lake represents a beautiful reflection of its beautiful snowclad mountain, forests, and pine trees in its surroundings. Saidgai Lake is served by the melting glaciers of the surrounding mountains.
Shago Sar
Shago sar is located in the South of Saidgu Lake at an elevation of 4052 meters. This mountain is also known as the Shagoderai due to the spot it is situated at.
Shago Sar is of great interest to the ones visiting Saidgai lake or Saidgai Pass nearby. It is likewise approached by the trekkers from Gabin Jabba.
Route towards the Paradise of Pakistan
Gabin Jabba is at a distance of 5 hours from Islamabad and 2 hours 25 minutes from Swat. It could be reached by all the major cities of Pakistan via Public or private transportation till Lalko Village. From there onwards, one will have to trek towards Gabin Jabba for 1 hour. 
There are two routes one choose to travel towards Gabin Jabba
Mingora To Gabin Jabba
Mingora to Gabin Jabba distance is of 59 kilometers approximately. One can cover this distance on a four-wheeler through Bagh Deri Road leading towards the Lalko Road for 39.1 kilometers.
The route will further take one to Gabin Jabba finally after traveling for 21.2 kilometers.
Airport Road To Gabin Jabba
Airport road to Bagh Deri road distance is of approximately 1 hour and 15 minutes. One must also cross the Swat River to connect with the Bagh Deri Road.
This route leads the tourists further towards Gabin Jabba after traveling for almost 17.7 Kilometers via the Lalko Road.
What is the Best Time To Visit Gabin Jabba?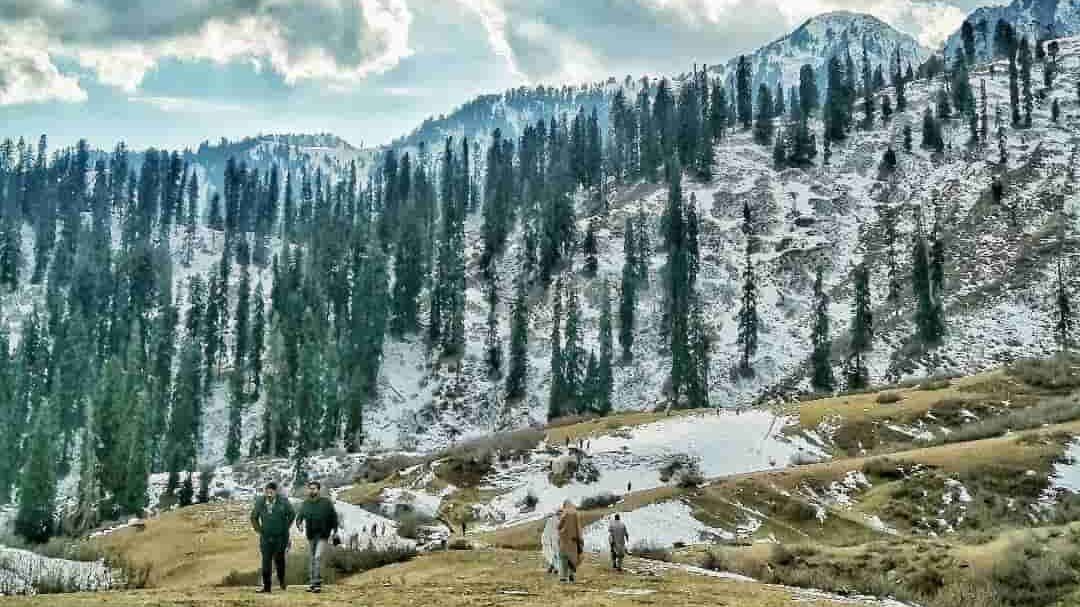 The best time to visit Gabin Jabba is during the Summer and Spring seasons when there is greenery everywhere. The temperature of Gabin Jabba remains between 25 Celsius to 11 Celsius. It is considered an ideal time for camping in the region. June, July, and August are the hottest months but the nights are comparatively colder than the days that are usually Sunny. 
During winter the lakes get frozen and do the waterfalls due to extreme cold. December, January, and February are the coldest with temperatures remaining between 6 to -8. It gets much harder to reach Gabin Jabba or its nearby places due to snow. 
Plan A Stay in Gabin Jabba
Gabin Jabba Camping Pods
Gabin Jabba Camping Pods are the much-preferred places to stay in Gabin Jabba. These camps are set up by the government of KPK to facilitate the tourists. They are equipped with all the necessary amenities. You could also check our article on best hotels in Swat to make your living choice,
While staying at Gabin Jabba Camping Pods one gets the facility of a secured environment, fresh food, comfortable beds, and hygiene. If you are planning to visit Gabin Jabba anytime sooner you can also choose to book these pods online.
Conclusion
Swat is a great place of wonders for the tourists visiting here from across the world. Gabin Jabba; The Honey Marshes in Swat is considered as the Paradise in the region. However, in other regions of KPK, there are more beautiful places you can explore such as the Top 15 Best Places To Visit in Skardu.